Home
>
All Agents
> Al Hidayaah Travel
Accreditations

ATOL Protected

Ministry Approved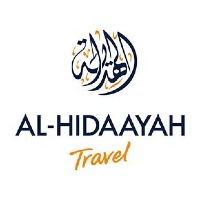 Our Company
As experts in Hajj, Umrah, Islamic tours and flights, Al-Hidaayah Travel aims to offer you an exceptional service in planning, booking and the travel experience itself.
We began our Hajj and Umrah operation in 2000 with a mission to provide the best experience for pilgrims.
Our first hajj group comprised of just 45 passengers in the year 2000! In the Summer of the same year we facilitated our first Umrah group. In 2001, we were amongst the first UK companies to become appointed as an External Umrah agent by the Ministry of Hajj. We quickly grew to become one of the largest tour operators for Hajj and Umrah in the United Kingdom. By the grace of Allah, over the years we have facilitated Hajj and Umrah trips for many thousands of pilgrims.
We are able to offer a wide range of Hajj, Umrah and Islamic tours, worldwide flights and hotels ranging from budget to luxury.
Umrah packages from this agent