Home
>
All Agents
> Al Hijaz Tours And Travel Ltd
Accreditations

ATOL Protected

Ministry Approved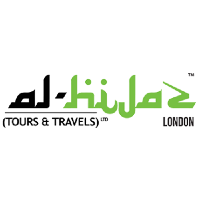 OUR LEGACY
Al-Hijaz (Tours & Travels) Ltd isn't just a Travel company but instead, The blessed legacy left to us by our Late Father Haji Yunus Mohammed Malji (Dayadra).
He became Shaheed during Hajj 2006, whilst in the state of Ihram travelling from Madinah to Mecca with his pilgrims. His shroud for burial was his Ihram and more than 4 million people performed his burial prayer within the Haram Shareef whilst he lay there in front of the doors of Ka'bah.
He is now buried in Makkah Shareef (Al Humdulillah) and we his family, have encompass an extremely important value that if we continue his blessed work through Integrity & Honesty in serving the guests of Allah (swt), we may also get such an incredible departure from this world! (In Sha Allah).
OUR DRIVE
Since 2006, Iqbal Patel our Managing Director at Al-Hijaz (Tours & Travels) has now gained over 13 years of continued experience within the Travel and Tourism sector. Having started this role through attending his father's burial abroad in Makkah during Hajj 2006, he made it his mission to continue serving pilgrims in performing Hajj & Umrah.
Iqbal worked in several well known organisations prior to this role, already extremely well rehearsed in travelling across the world. Iqbal's favourite past time use to be, Back Packing across countries and so, his know how and insight within travel is unquestionably first grade.
Every year our pilgrims ask us to organise tours, holidays, hotels and flights for them and their families, this led to us creating Britannica Travels branded by Al-Hijaz (Tours & Travels) Ltd in 2018 which will focus on non religious related travel around the world.
Our experience has also taught us what people like when travelling and whether you're religious or not – everyone seems to want one thing, Holiday that leaves them feeling rejuvenated!!!
OUR SERVICE
Al-Hijaz (Tours & Travels) Ltd is Fully Licensed by the Ministry of Haj & Umrah in taking pilgrims from the United Kingdom to the Kingdom of Saudi Arabia.
Please note that we strongly believe that it's Quality not Quantity that makes a memorable experience and so we only take a limited number of people each year.