Double (2 Sharing)
£ 1399
Per Person

Triple (3 Sharing)
£ 1299
Per Person

Quad (4 Sharing)
£ 1199
Per Person
The Seerah Umrah
Ibadah Tours offers this February Seerah Umrah with Ustadh Asim Khan

This February Holidays join Ibadah Tours and Prophetic Legacy in our annual Seerah Tour guided By sheikh Ustadh Asim Khan, A unique journey to learn the life of our beloved Prophet Muhammad ﷺ in the places where the events of his life occurred and then relating it to our context so that we are able to truly live the legacy of the prophet ﷺ in our own lives , This is our most popular Umrah tour as Ustadh Asim Khan will go through the events and the life of the Prophet Muhammad ﷺ where it took place, from mesmerising lectures to unrivalled walking tours of the haramain with the best hotels at an unbelievable price this Package is surely one not to be missed.

Non-Shifting

Indirect flights

5 Madinah nights

10 days package

5 Makkah nights

First Madinah

Visa

Transport

Qurbani

Pre-Seminar

Goody bag

Ziyarah
FLIGHT INFO
10th Feb 2022 Transit at Amman Airport for 50 minutes
20th Feb 2022 Transit via Amman Airport for 4hrs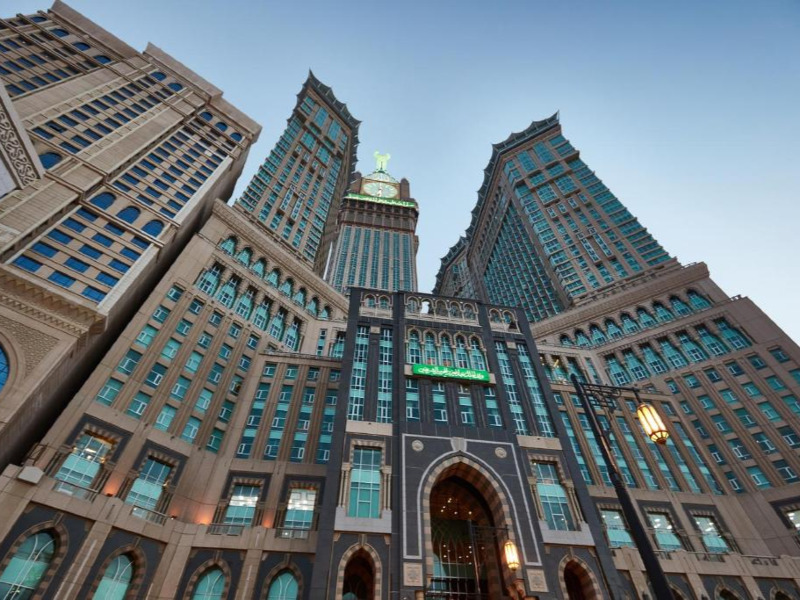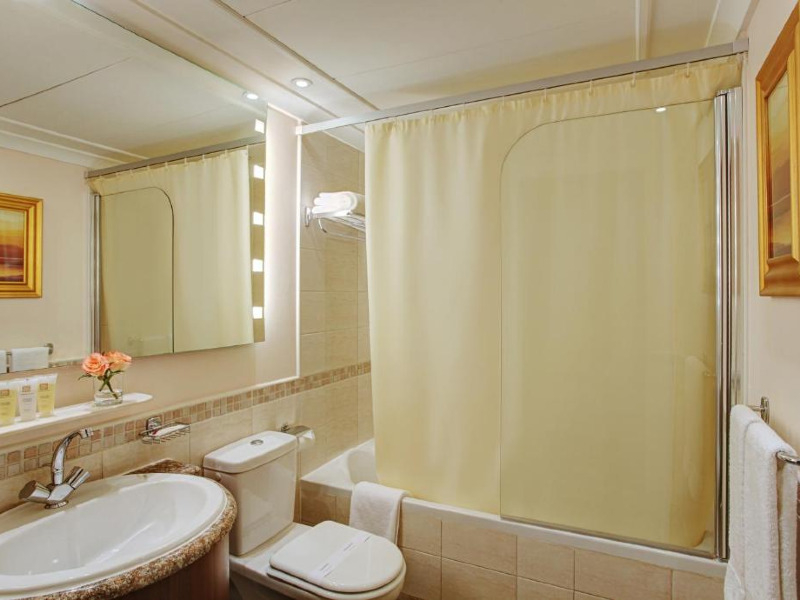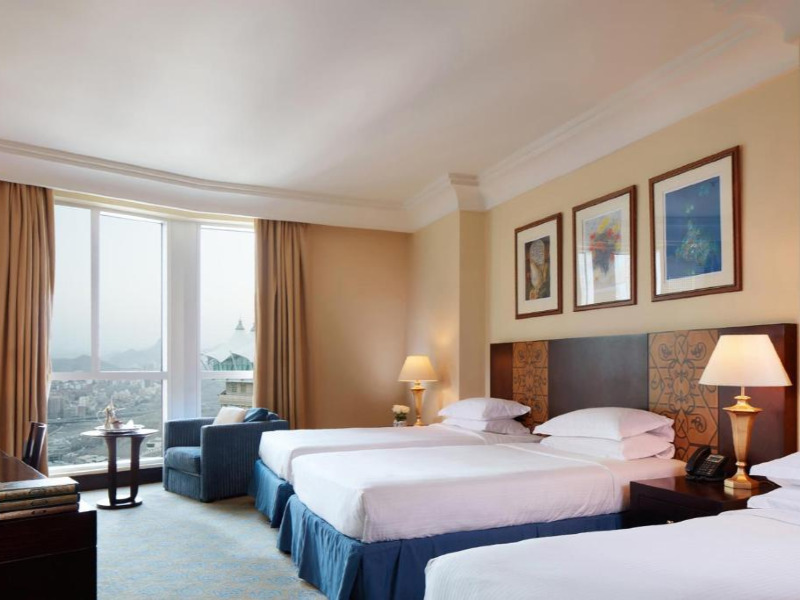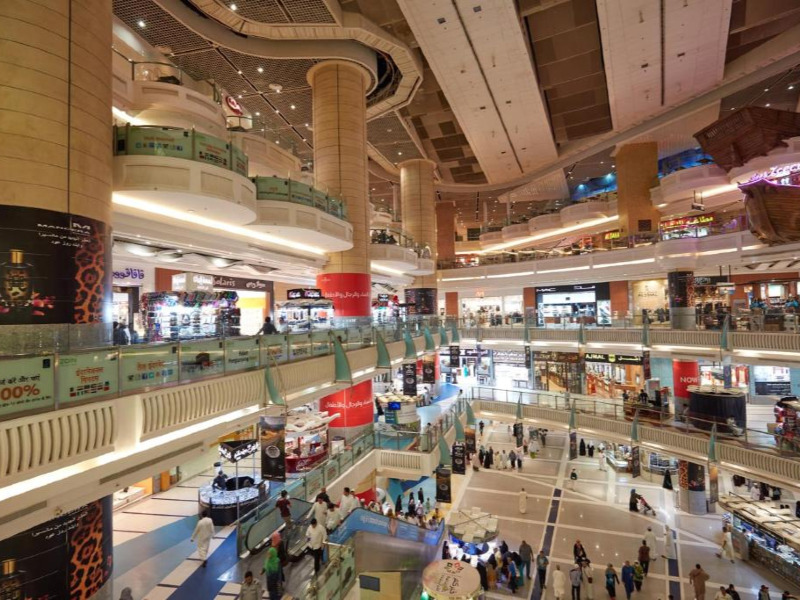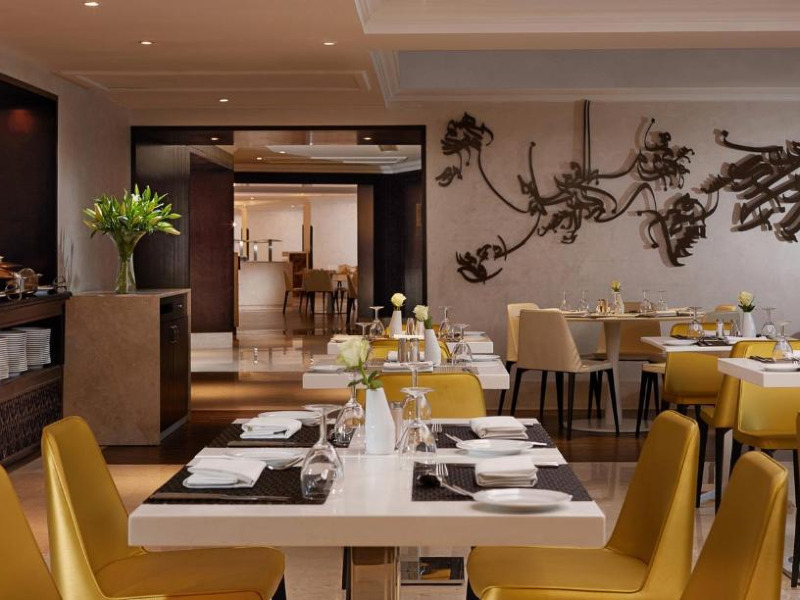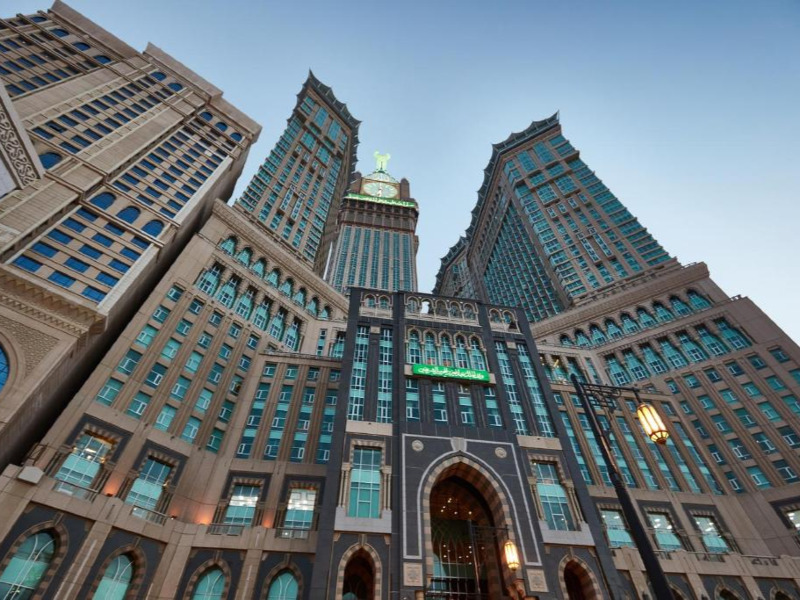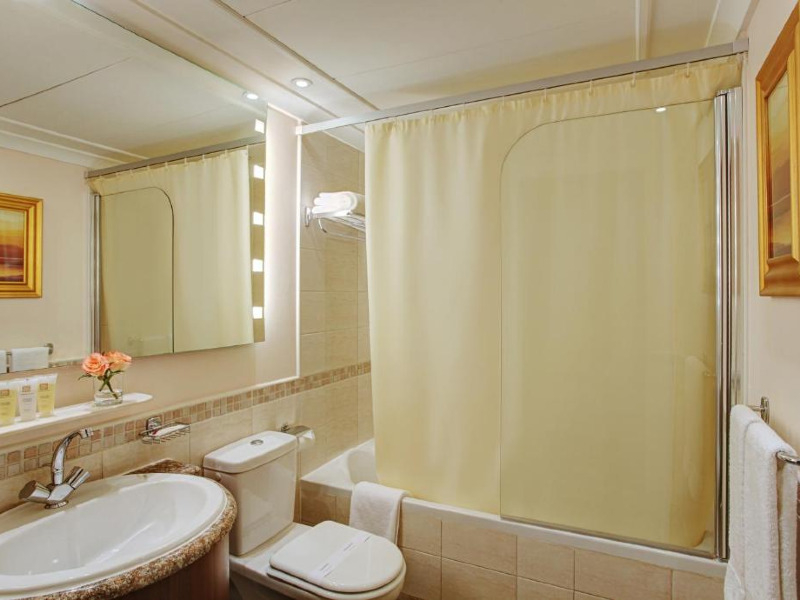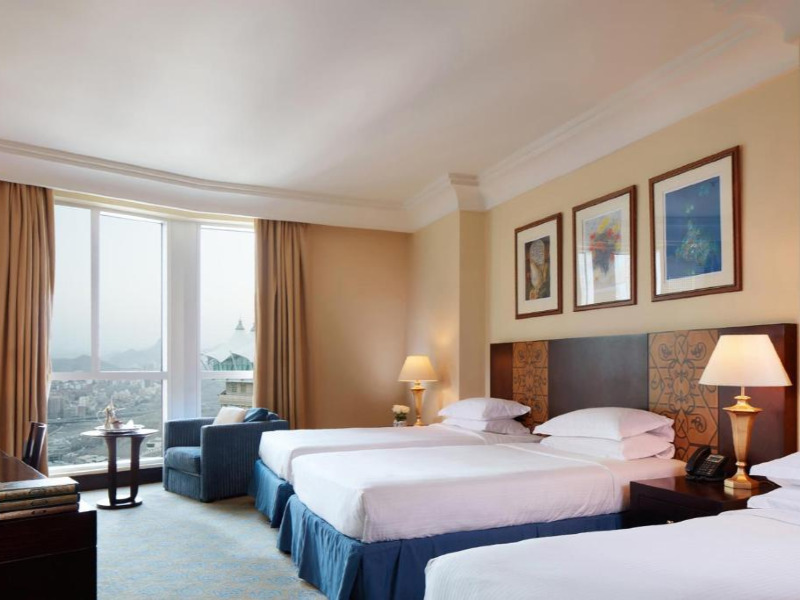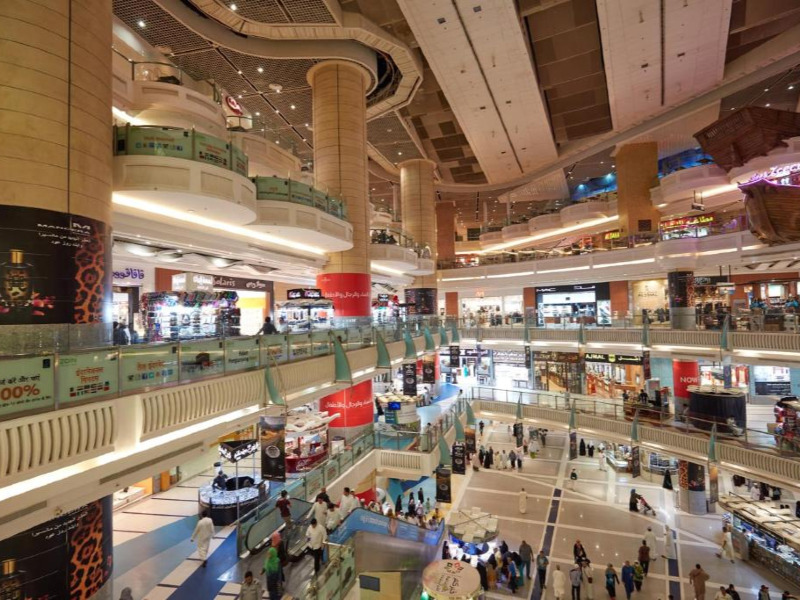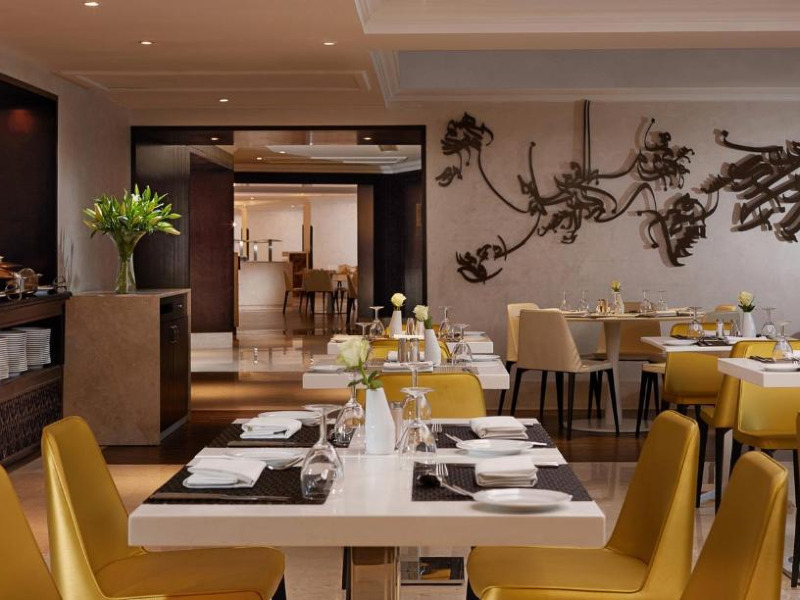 MAKKAH
Hotel Pullman ZamZam Makkah
Pullman ZamZam Makkah stands as a distinctive landmark in Makkah, located in the spectacular new Abraj Al Bait complex, directly adjoining Masjid Al Haram and the holy Kaaba in the very heart of Makkah facing King Abdulaziz gate. This masterpiece offers the finest hospitality in Makkah, having 1315 elegantly appointed rooms and suites with extravagant amenities, two contemporary dining options and five-star-deluxe services filled with spirituality while enjoying direct views over the holy Kaaba.
Main amenities
Fridge
Disabled Facilities
Room Service
Restaurant
WiFi
Family Rooms
Non-smoking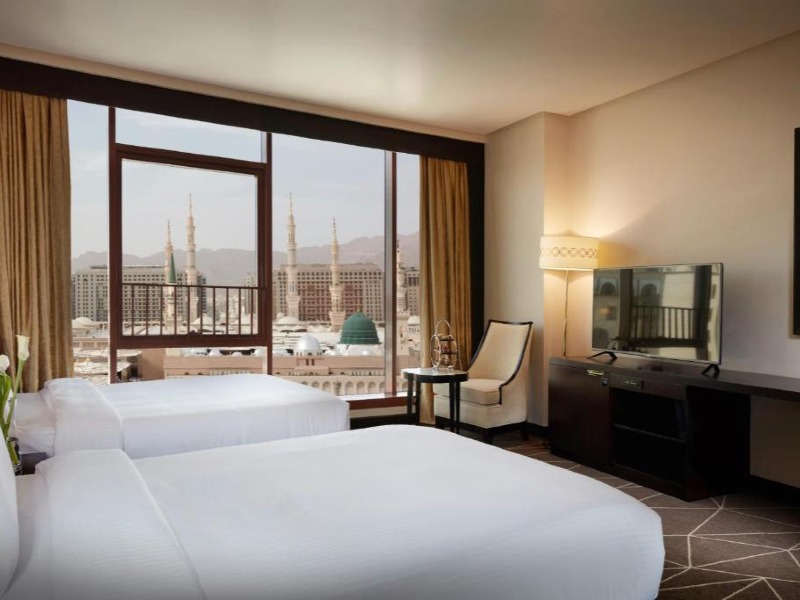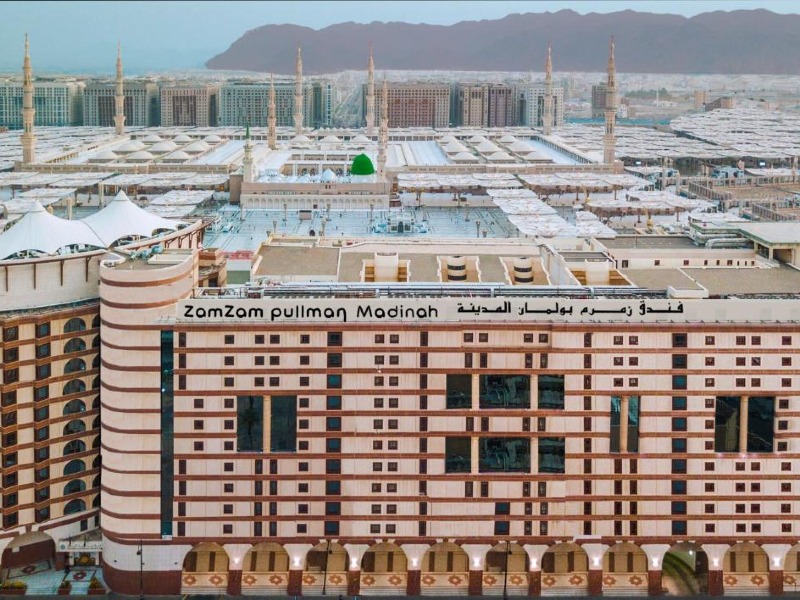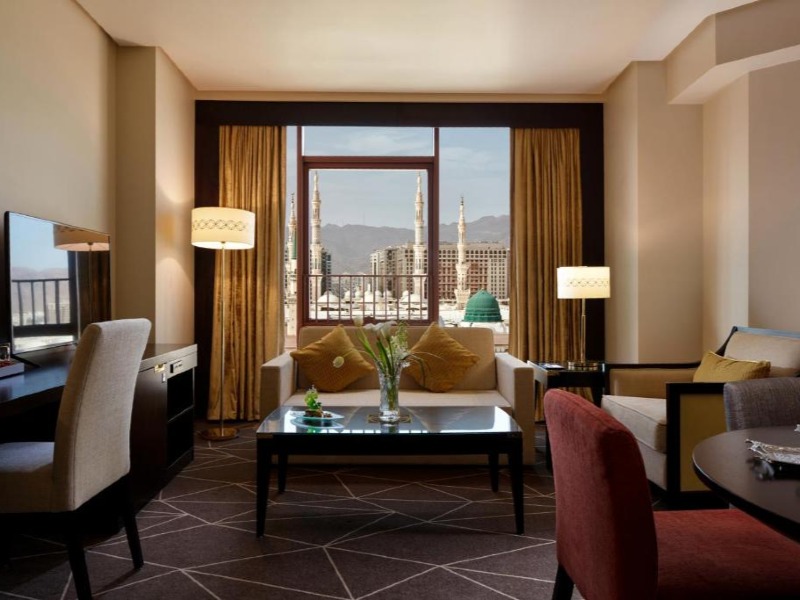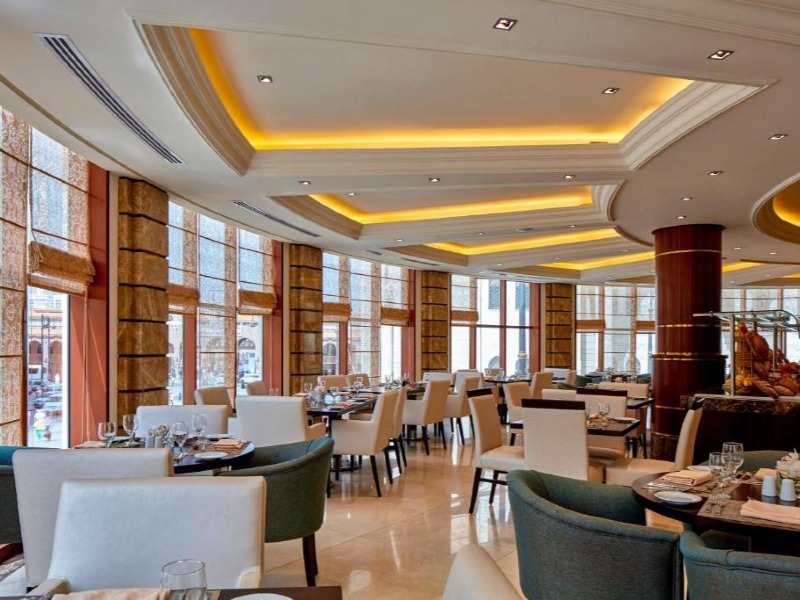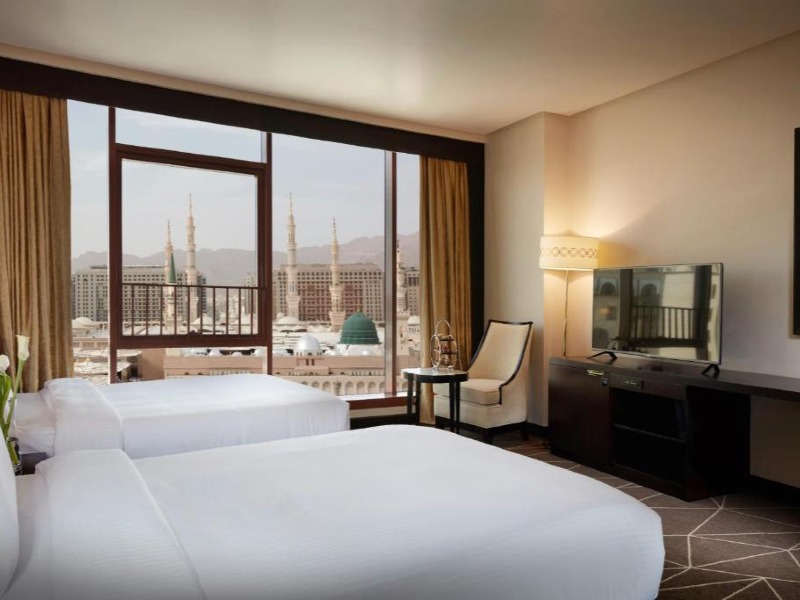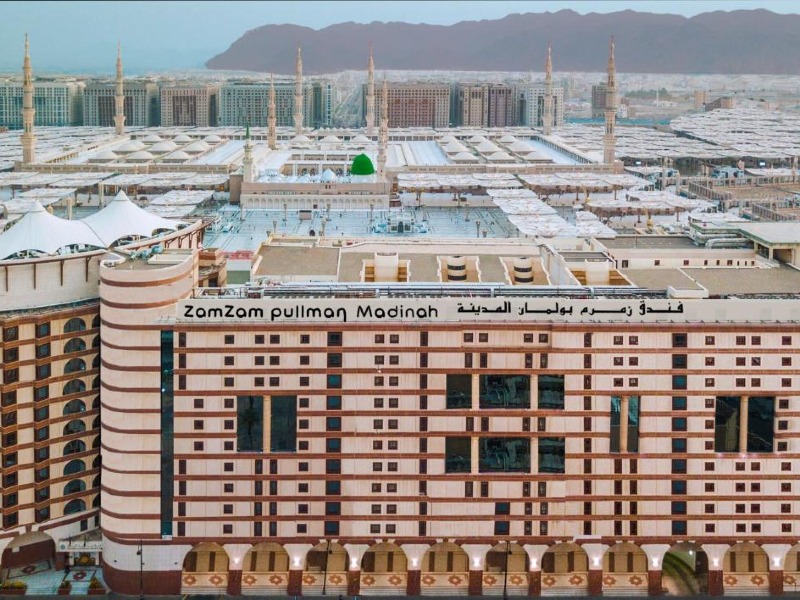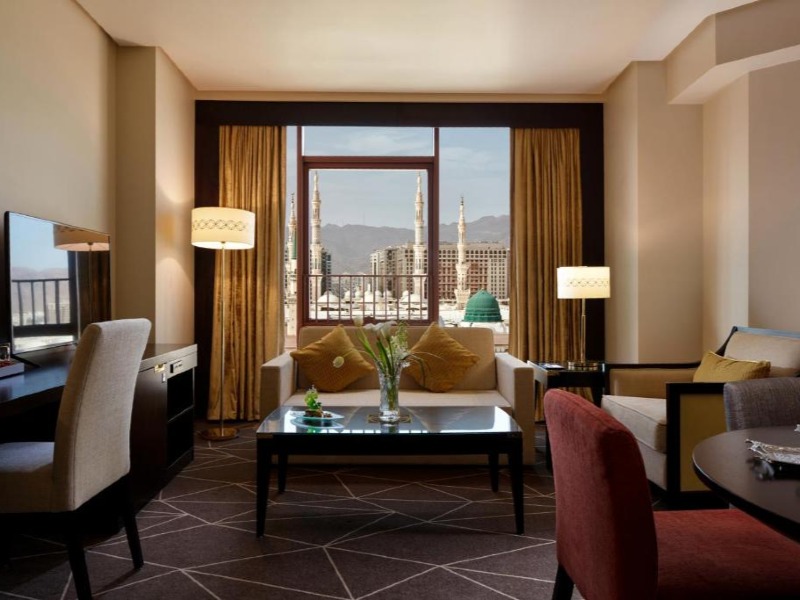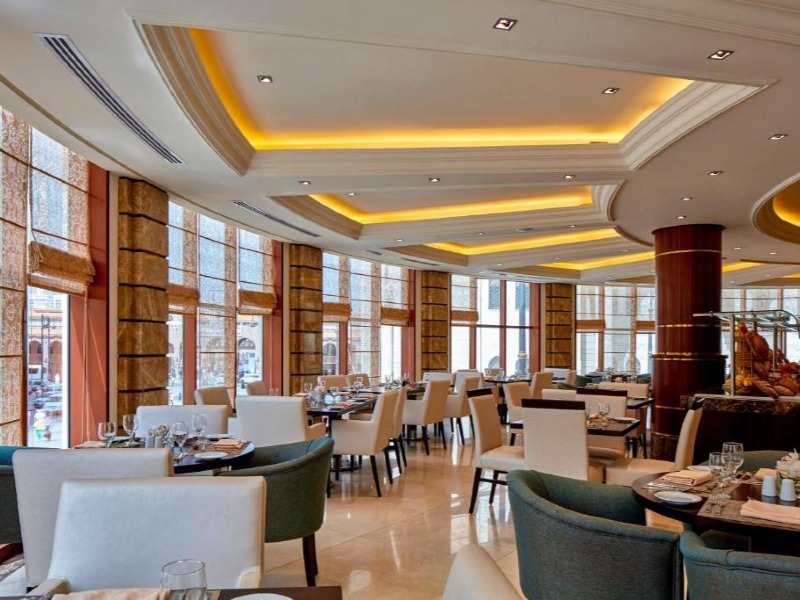 MADINA
Pullman Hotel Madinah
This new 5-star hotel is a few minutes' walk to Al-Masjid an-Nabawi, where visitors can pray in the Holy Rawdah. This central, green-carpeted area, known as one of the gardens of Paradise, lies between the Minbar of Prophet Mohamed (PBUH) and His Blessed House. Prophet Mohamed (PBUH) and his two companions (may Allah be pleased with them) are laid to rest under the inspiring Green Dome, visible from the hotel. Al Salam Gate of Al-Masjid an-Nabawi and Al-Baqi Cemetery are also just steps away. Pullman Zamzam Madina prides itself on hospitality and service. In the elegant lobby, professional staff offer each traveller a warm welcome with fresh premium Arabic coffee and nourishing Madina dates, in keeping with the traditional hospitality of Medina. Each of the 835 upscale modern rooms and suites is elegantly decorated. Complimentary high-speed Wi-Fi provides seamless connectivity. Whether travelling alone or with family, global nomads have plenty of room to relax, enjoy and pray.
Ibadah Tours
9.2
10 Reviews
92% of customer recommend this agent
These guys left me speechless. Great communication. Brilliant service. They made sure I had all the information I needed and on time. When it came to my refund (cancellation due to COVID-19), they made sure I didn't have to chase them.
Great service. The guys pay a lot of attention to detail and are doing lots of great charity work aswell a great packages for Hajj, Umrah and Al Aqsa. Highly recommend for all your travel needs.
Very bad service! Clearly have an issue dealing with women!!!!
We booked our family hajj package with Ibadah tours. However due to covid 19 our trip was cancelled. Alhumdolillah i was refunded all the money i had paid. Mak and Waleed are honest, trustworthy and reliable brothers to deal with, may Allah bless them and their business during these uncertain times. Ameen
Ibadah Tours was excellent in every way. They were attentive throughout the whole trip. Special thanks to all the team for being patient, kind. All have great hearts. May Allah reward them all. Taha
Polite and professional firm who explain the process from start to finish. So many different options available and they are happy to explain most suitable options based on your requirements. Really competitive value packages.
Fantastic response to queries in a professional non-intrusive manner. I felt very comfortable discussing the packages with Ali who assisted in making an informed decision. I would highly recommend. Keep up the good work Guys!
Have had the privilege of visiting the holy land on 3 different occasions, on 3rd occasions I had used ibadaah tours services for my journey and I will say the team went the extra mile in giving an unforgettable experience for me and my family due to there quality and care in building the best package for me, definitely a 5* for me. Thank you so much.
Traveled to Jerusalem with Waleed and the team. Ibadah tours were very professional throughout the trip and were very easy to reach out to at any point during the trip. I have nothing negative to say about the company and highly recommend anyone to travel with them. I intend to use them here on from the future as my first point of call for any trips.
Best tour company around. The brothers are very down to earth and make you feel apart of the family. The tour is very planned with a set schedule of ziyarahs and lectures by renowned Sheikhs so you don't feel as if a day is wasted yet you still have your own free time in between also. Family friendly, and a definite Eman booster, here you will make friends for life Recommended! 5*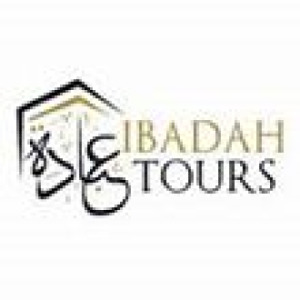 We Deliver What We Promise In Sha' Allah
We at Ibadah Tours believe time is of essence therefore we aim to save you, our valuable customer the grief of having to perform time consuming searches for travel deals by doing all the work for you.
Our staff are trained to deliver a courteous and professional service which includes the best money saving advice as well as quote for your requirements and specification for your travels.
Our motto is to "Deliver What We Promise In Sha' Allah", hence we provide a personal service for each customer by offering our experienced knowledge within the travel and tourism sector.
Accreditations

ATOL Protected

IATA accredited