Double (2 Sharing)
£ 1250
Per Person

Triple (3 Sharing)
£ 1200
Per Person
Umrah 2022
Maqaam Tours bring you this half-term holiday umrah package with a total stay of 9 days in Makkah and Madinah.

Non-Shifting

Indirect flights

4 Madinah nights

9 days package

4 Makkah nights

First Madinah

Visa

Transport

Qurbani

Pre-Seminar

Goody bag

Ziyarah
FLIGHT INFO
11th Feb 2022 Transit via Bahrain. Stopover 50 mins
20th Feb 2022 Transit via Bahrain. Stopover 4hrs
MAKKAH
Jabal Omar Hyatt Regency Makkah
Situated at the heart of the holy city of Makkah, Jabal Omar Hyatt Regency Makkah offers visitors and pilgrims alike a unique hospitality experience, blending comfort and convenience in an elegant atmosphere. The hotel is just a one-minute walk to Al-Masjid Al-Haram. It is readily accessible by road, with seamless connectivity to and from Jeddah, the region's urban center and main port city, as well as King Abdulaziz International Airport. Our 656 spacious rooms include 25 suites in addition to 18 villas and 2 penthouses, with plush Hyatt Grand Beds® as well as panoramic views of the Holy City.
Main amenities
Fridge
Disabled Facilities
Room Service
Restaurant
WiFi
Family Rooms
Non-smoking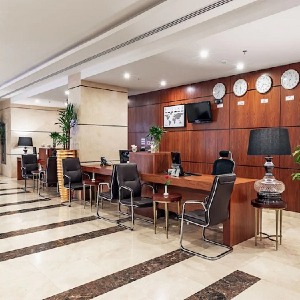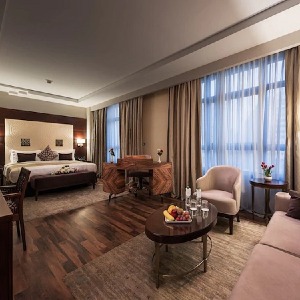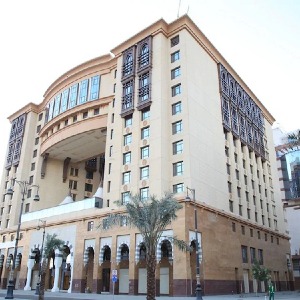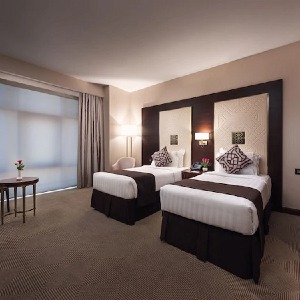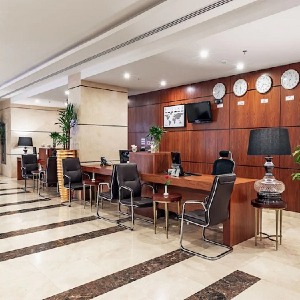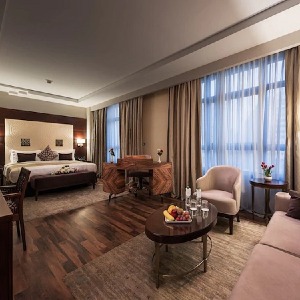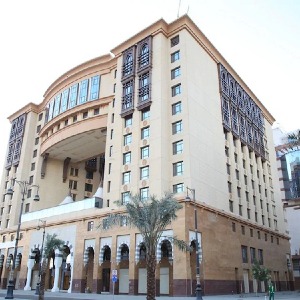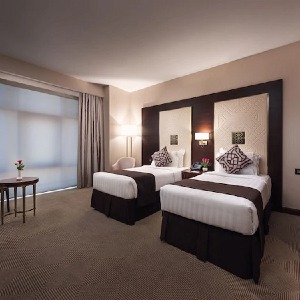 MADINA
Rua Al Madinah Hotel
Situated 100 yards from Al-Masjid an-Nabawi, Coral Al Madinah Hotel offers accommodation with free WiFi in Al Madinah. The property is located 100 yards from Al Baqia Cemetry. The property provides a 24-hour front desk. The units in the hotel are fitted with a flat-screen TV. Rooms are complete with a private bathroom equipped with a shower, while some rooms will provide you with a seating area and partial haram views. All units will provide guests with a wardrobe and a kettle. An international buffet breakfast is served in the restaurant. Snacks and beverages are served in the lobby.
Main amenities
Fridge
Disabled Facilities
Room Service
Restaurant
WiFi
Family Rooms
Non-smoking
Maqaam Tours
0
0 Reviews
0% of customer recommend this agent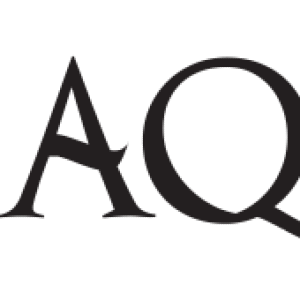 Maqaam Tours, a UK based Hajj and Umrah company which was established with a different vision in mind. With over 10 years of experience in the field of Ruqyah as well as Hajj and Umrah, we have incoporated both for a holistioc and peaceful experience.
Our mission is to remain fair, honest and transparent in all our dealings. Our customers are our most valuable assets and we aim to deliver a robust and reliable service, which you will remember for years to come.
Being born and raised in Saudi Arabia gives our trusted religious guides an advantage of local knowledge, which enables us to negotiate great deals from visas, flights, hotels and transportation. More importantly, this enables us to build a trusted relationship.
Accreditations

ATOL Protected