Double (2 Sharing)
£ 1450
Per Person

Triple (3 Sharing)
£ 1350
Per Person

Quad (4 Sharing)
£ 1295
Per Person
Pre-Ramadan emaan booster

Non-Shifting

Indirect flights

5 Madinah nights

10 days package

5 Makkah nights

First Madinah

Visa

Transport

Qurbani

Pre-Seminar

Goody bag

Ziyarah
FLIGHT INFO
10th Feb 2022 Stopover at Amman for 15 minutes
20th Feb 2022 Stopover at Amman for 3 hrs.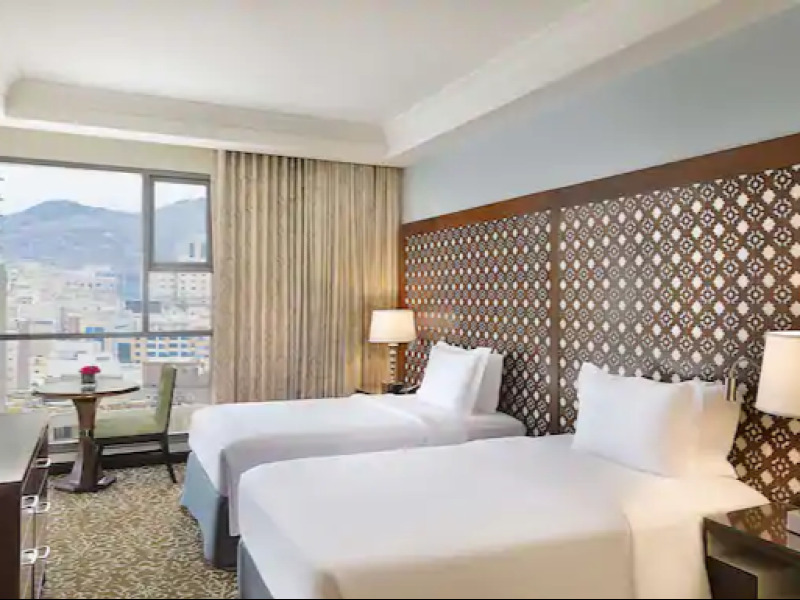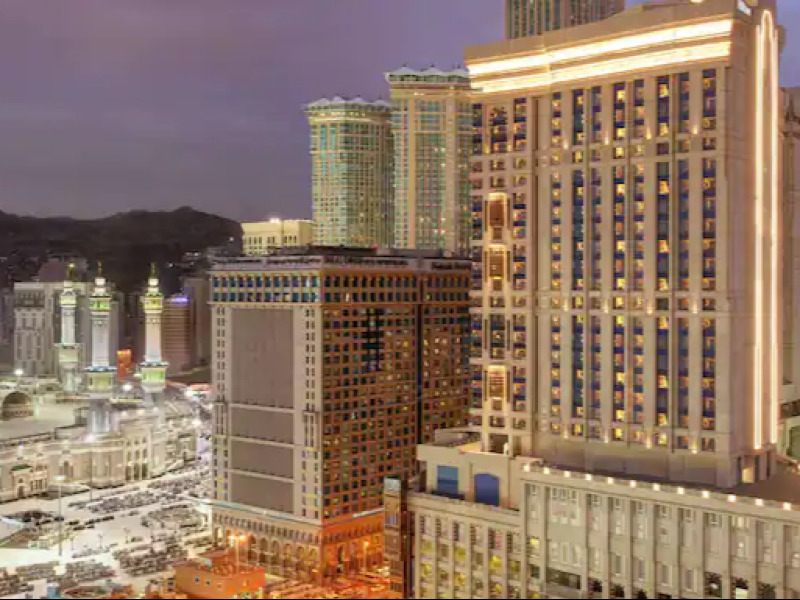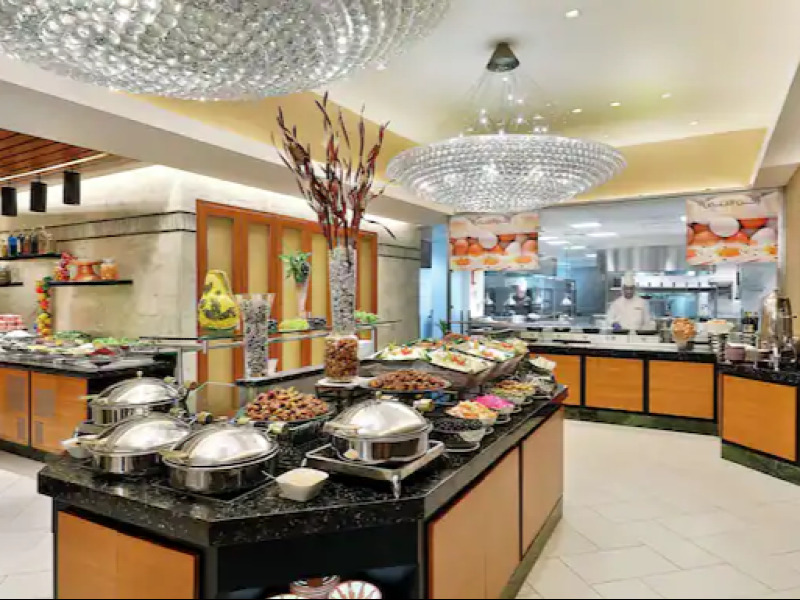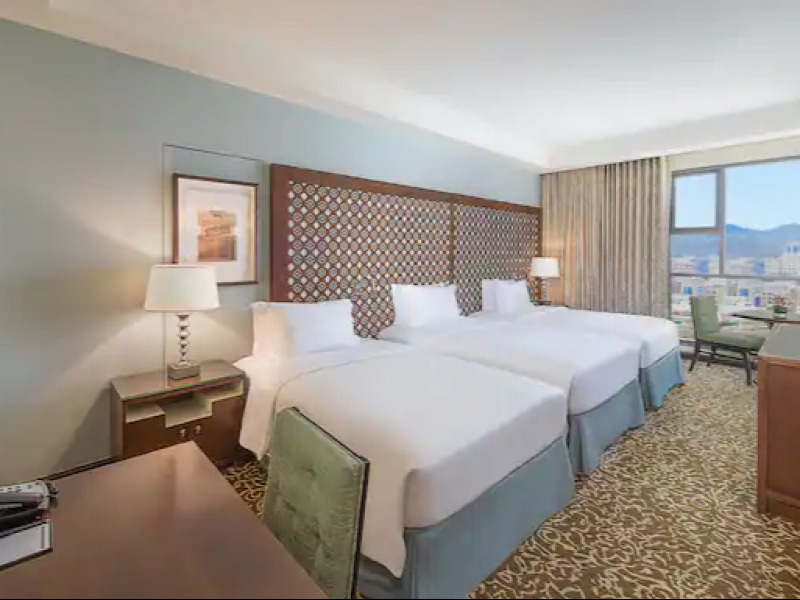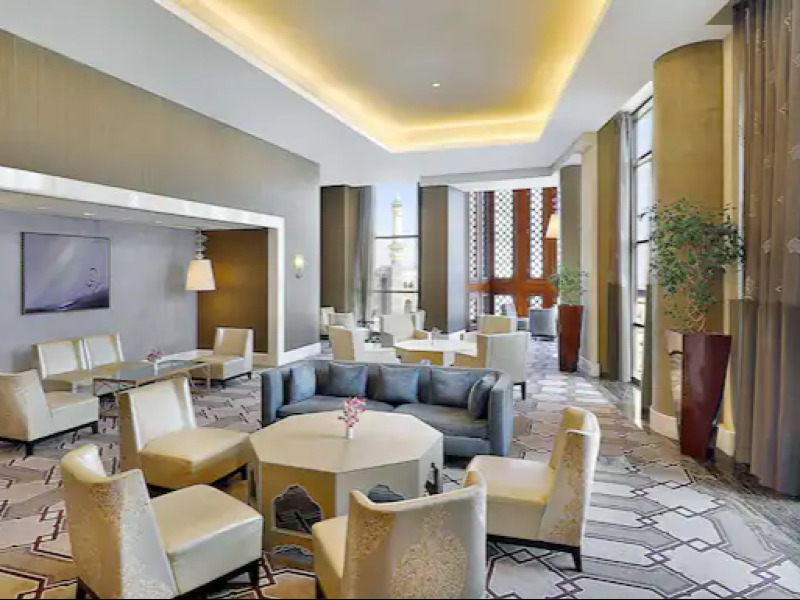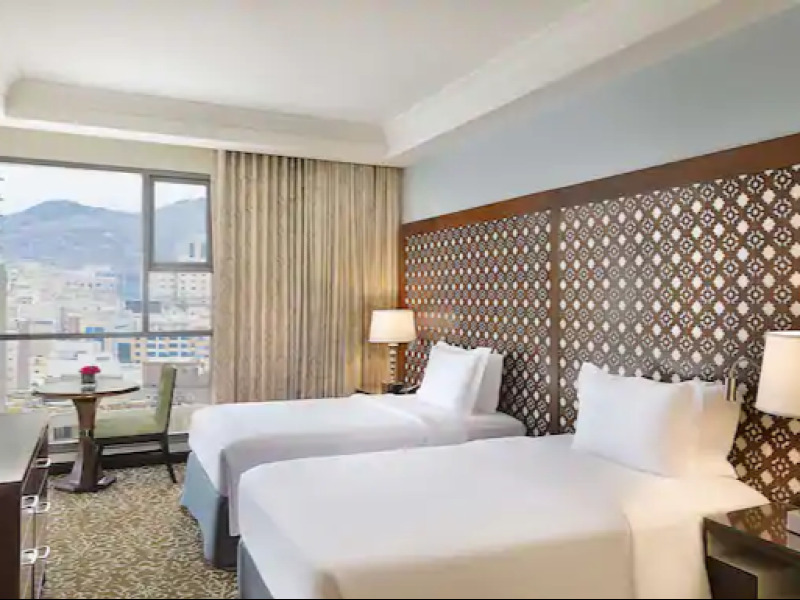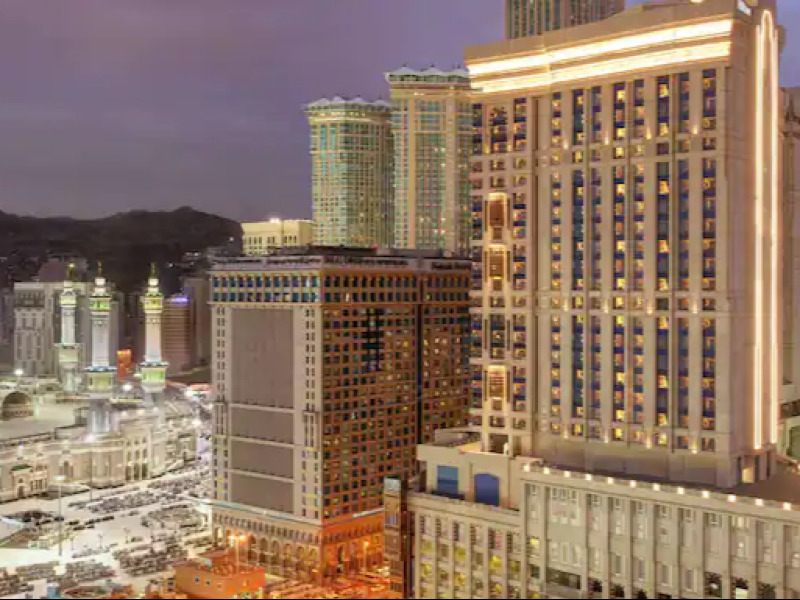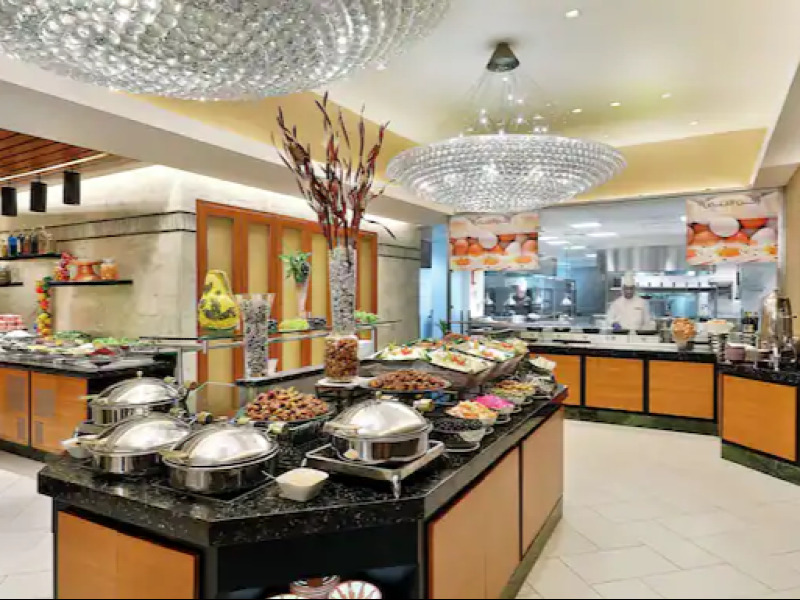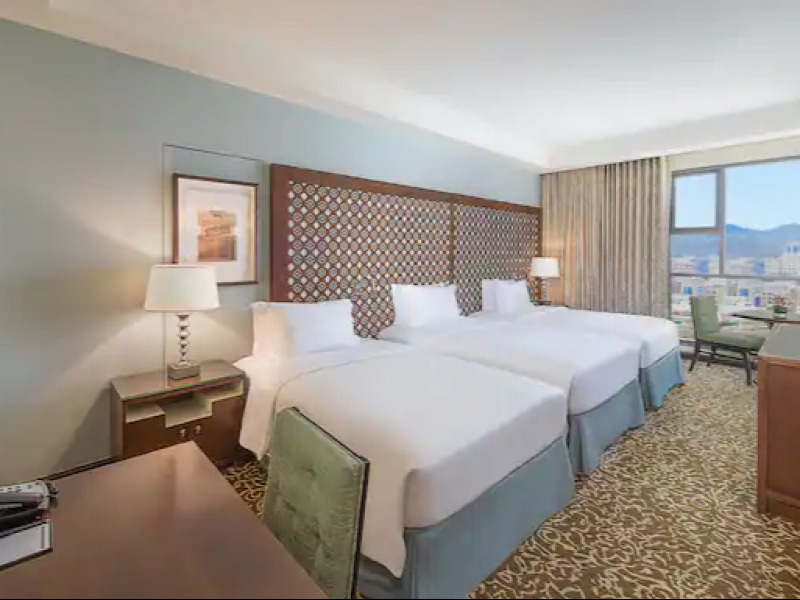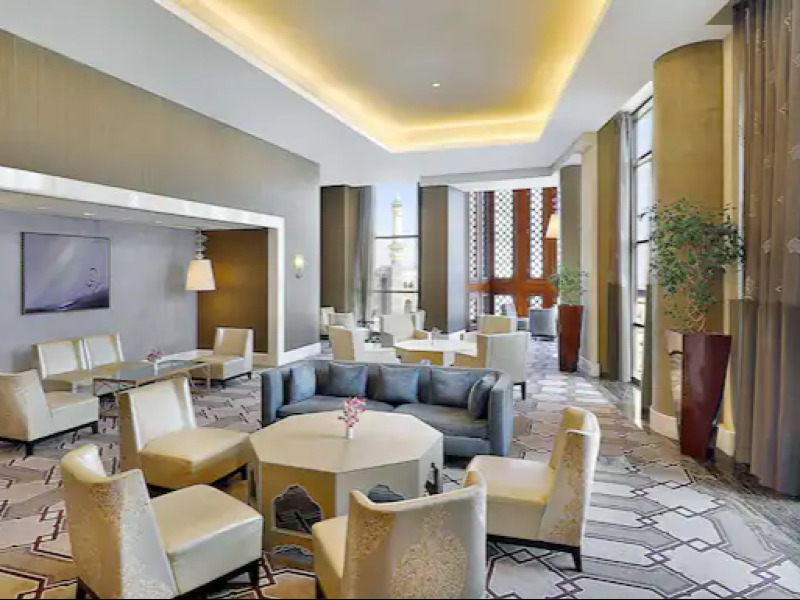 MAKKAH
Hilton Suites Makkah
Find us in central Makkah, across the street from the King Fahad and King Abdullah Haram gates. Our hotel is connected to shopping and dining at Jabal Omar mall, and we feature a prayer hall with views of the Grand Mosque. We're home to rooms with Haram views, a fitness center, and five restaurants. Our dining options include three comfortable cafes serving light bites, coffee, and other beverages throughout the day. Alorchid Restaurant offers a range of pan-Asian cuisine while Alqandeel has a range of buffet and a la carte options as well as live cooking stations.
Main amenities
Fridge
Disabled Facilities
Room Service
Restaurant
WiFi
Family Rooms
Non-smoking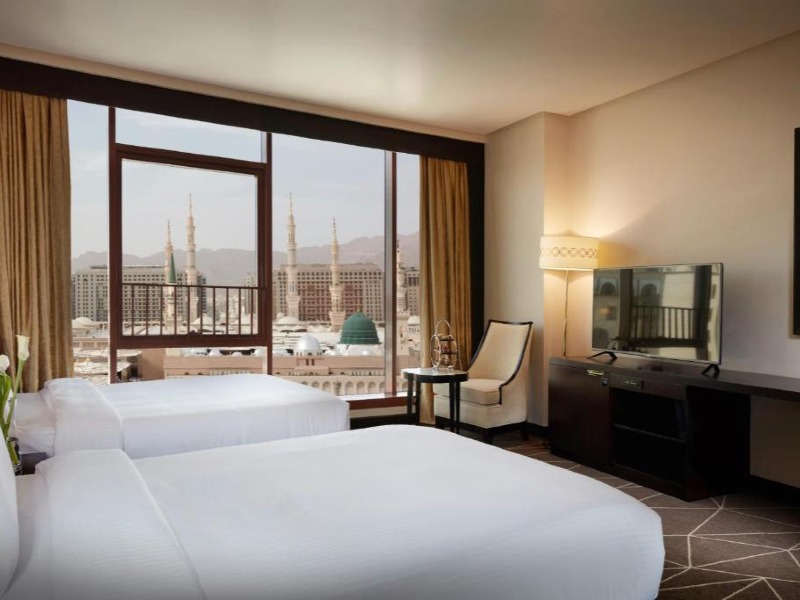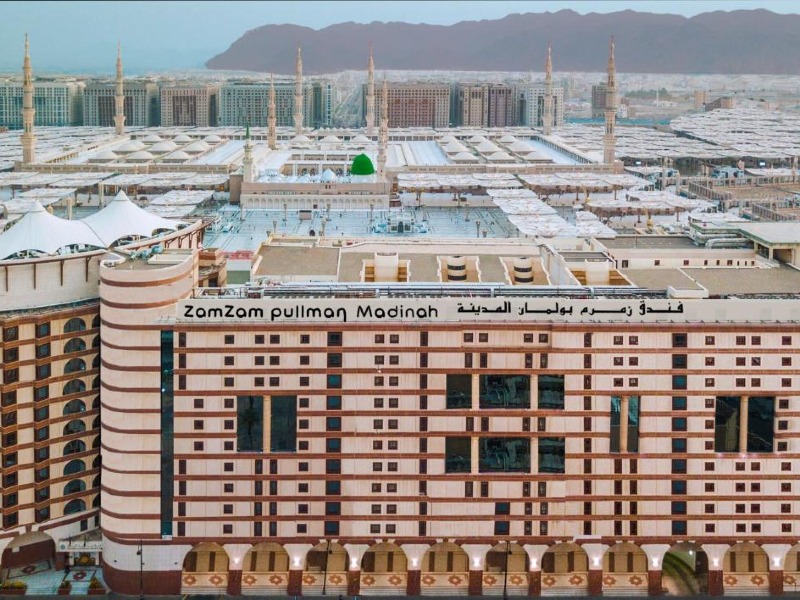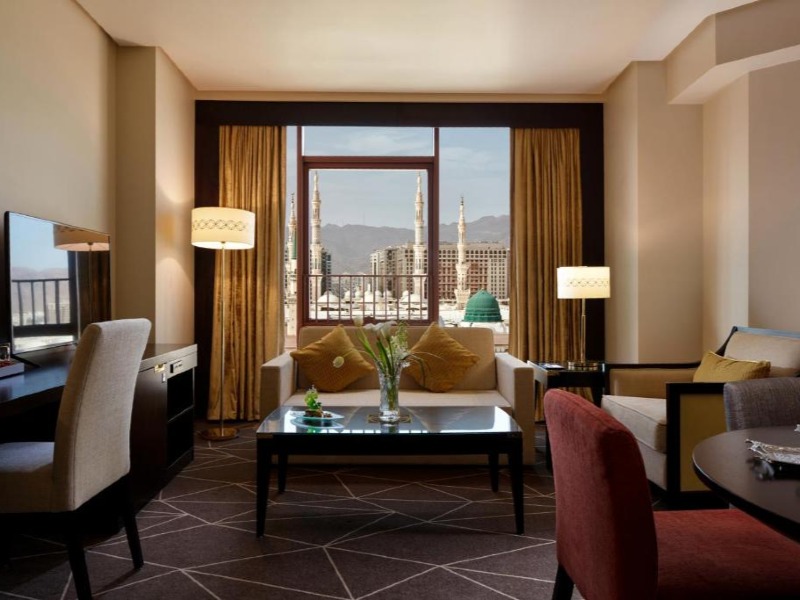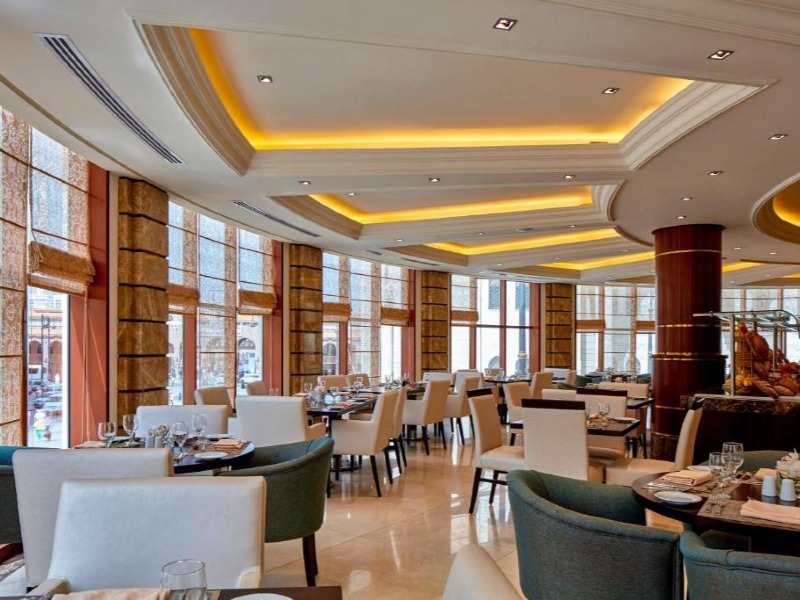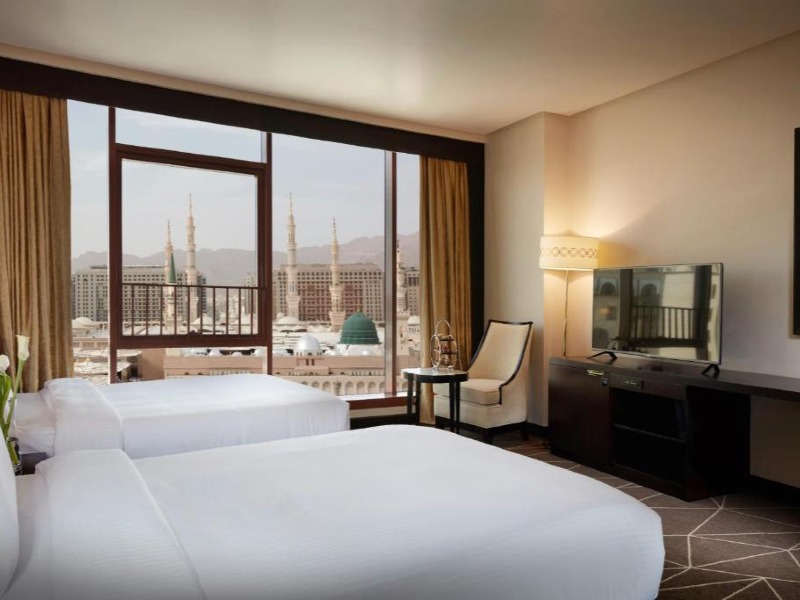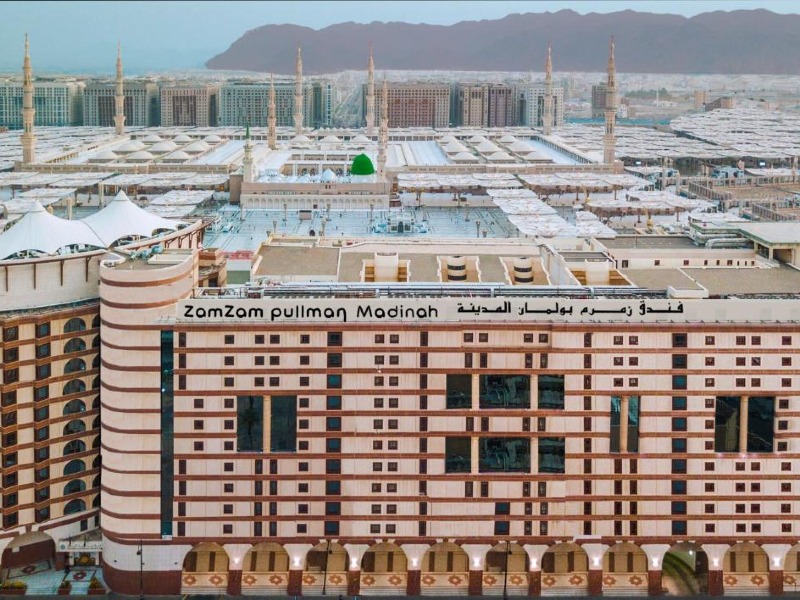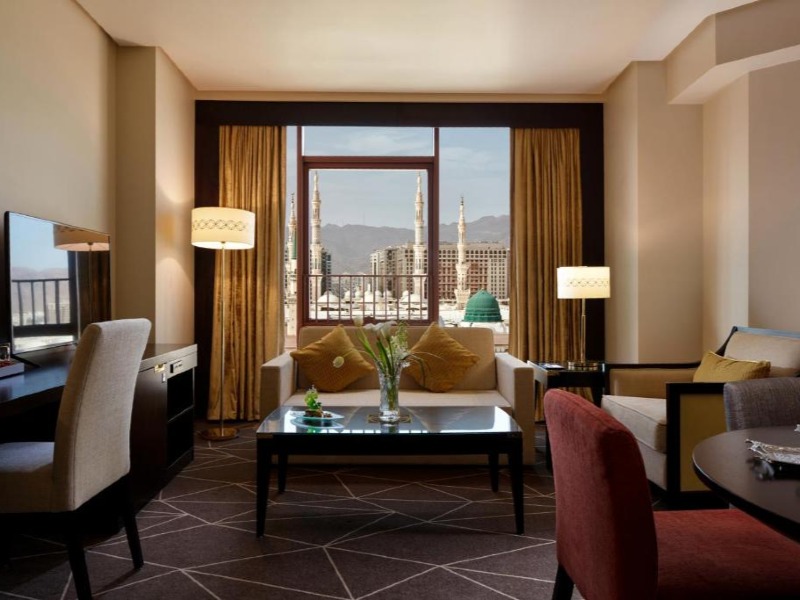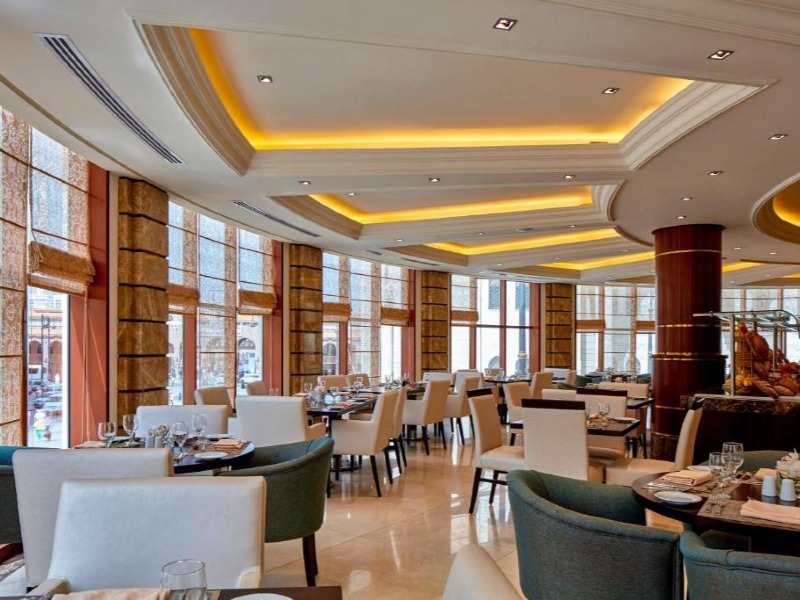 MADINA
Pullman Hotel Madinah
This new 5-star hotel is a few minutes' walk to Al-Masjid an-Nabawi, where visitors can pray in the Holy Rawdah. This central, green-carpeted area, known as one of the gardens of Paradise, lies between the Minbar of Prophet Mohamed (PBUH) and His Blessed House. Prophet Mohamed (PBUH) and his two companions (may Allah be pleased with them) are laid to rest under the inspiring Green Dome, visible from the hotel. Al Salam Gate of Al-Masjid an-Nabawi and Al-Baqi Cemetery are also just steps away. Pullman Zamzam Madina prides itself on hospitality and service. In the elegant lobby, professional staff offer each traveller a warm welcome with fresh premium Arabic coffee and nourishing Madina dates, in keeping with the traditional hospitality of Medina. Each of the 835 upscale modern rooms and suites is elegantly decorated. Complimentary high-speed Wi-Fi provides seamless connectivity. Whether travelling alone or with family, global nomads have plenty of room to relax, enjoy and pray.
Ihsaan Tours
10
5 Reviews
100% of customer recommend this agent
Everything went smoothly thanks to Ihsaan Tours and must say they made it too easy for us! Brother Mustafiz/Bilal/Musa and everyone else at Ihsaan you guys did a fantastic job, like you brothers said our hajj is on your shoulders; everything that was promised was delivered. From the paperworks to London seminar to Madina, Azizia, Mina, Arafat and to Makkah as well as organising the inspirational speeches from the from Shaykh Abu Khaled and others it was a job well done and we can't fault on anything. We were always well informed via telegram. Me and my husband will never forget the favour done by brother Mustafiz and Bilal. May Allah bless both of you immensely and may Ihsaan Tours be successful and continue providing the service. AMEEN I will definitely recommend Ihsaan Tours to anyone who wants to book hajj/umrah. Recommendations: 1 Direct flights 2 Cut back on the food and drink as well as the potion size!
1st service Very reassuring too packages and a very good price went for Umrah by myself matched my quote with another agent and added a 5* hotel they gave me a tourist visa had no issues what's so ever top lads
I've been Umrah with these brothers twice and both experiences have been amazing! I don't think I would now ever consider going with any other company
Alhamdullilah went for Hajj with them in 2018. I can see amazing reviews left already and very detailed mashaaAllah. Just to add my experience with Ihsaan Tours: - Amazing service. - Affordable prices. - Amazing people in general just speaking to them for a few minutes you can tell! - I wouldn't hesitate to use them again. May Allah bless the organisers!
Very good service went hajj 2019, tour operators really know how to organise the group good transportation good hotels. Whenever I decide to go back to hajj or umrah I will take ihsaan tours.
Lorem Ipsum is simply dummy text of the printing and typesetting industry. Lorem Ipsum has been the industry's standard dummy text ever since the 1500s, when an unknown printer took a galley of type and scrambled it to make a t
Accreditations

ATOL Protected

Ministry Approved