Double (2 Sharing)
£ 1650
Per Person

Triple (3 Sharing)
£ 1550
Per Person

Quad (4 Sharing)
£ 1450
Per Person
February half term umrah 2023

Non-Shifting

Indirect flights

5 Madinah nights

10 days package

5 Makkah nights

First Madinah

Visa

Transport

Qurbani

Pre-Seminar

Goody bag

Ziyarah
FLIGHT INFO
8th Feb 2023 Stopover at Istanbul Sabiha 4h 25
18th Feb 2023 Stopover at Istanbul Sabiha 2h 15
MAKKAH
Jabal Omar Hyatt Regency Makkah
Situated at the heart of the holy city of Makkah, Jabal Omar Hyatt Regency Makkah offers visitors and pilgrims alike a unique hospitality experience, blending comfort and convenience in an elegant atmosphere. The hotel is just a one-minute walk to Al-Masjid Al-Haram. It is readily accessible by road, with seamless connectivity to and from Jeddah, the region's urban center and main port city, as well as King Abdulaziz International Airport. Our 656 spacious rooms include 25 suites in addition to 18 villas and 2 penthouses, with plush Hyatt Grand Beds® as well as panoramic views of the Holy City.
Main amenities
Fridge
Disabled Facilities
Room Service
Restaurant
WiFi
Family Rooms
Non-smoking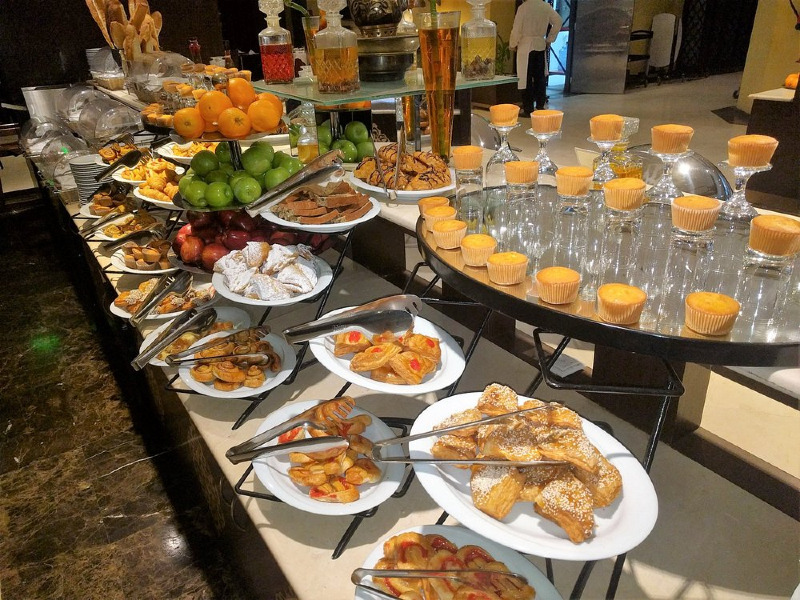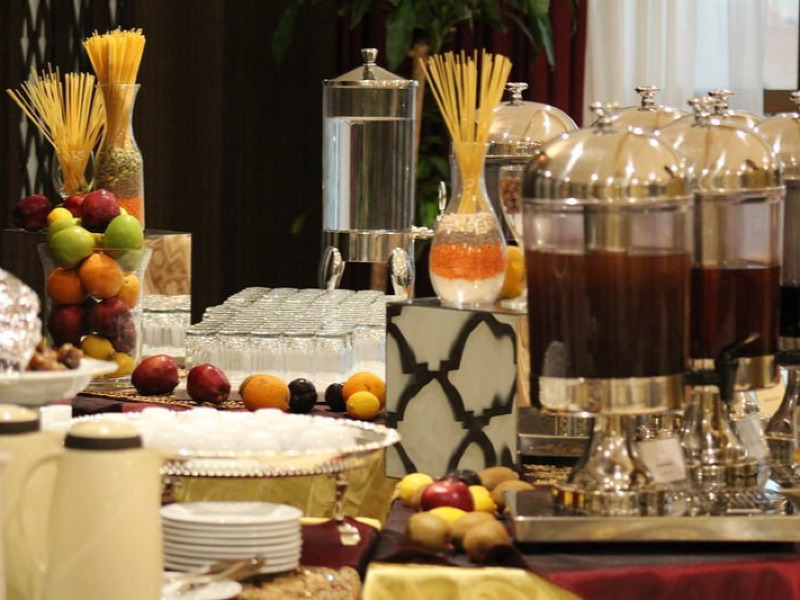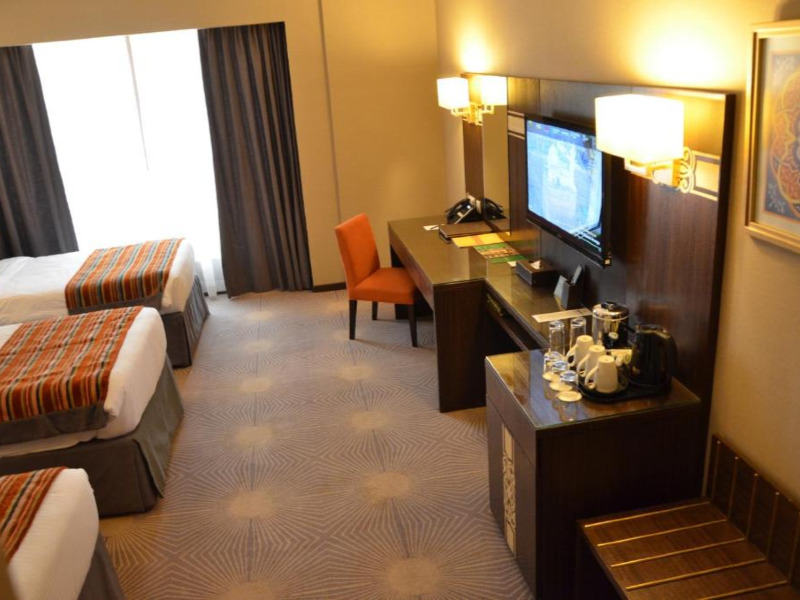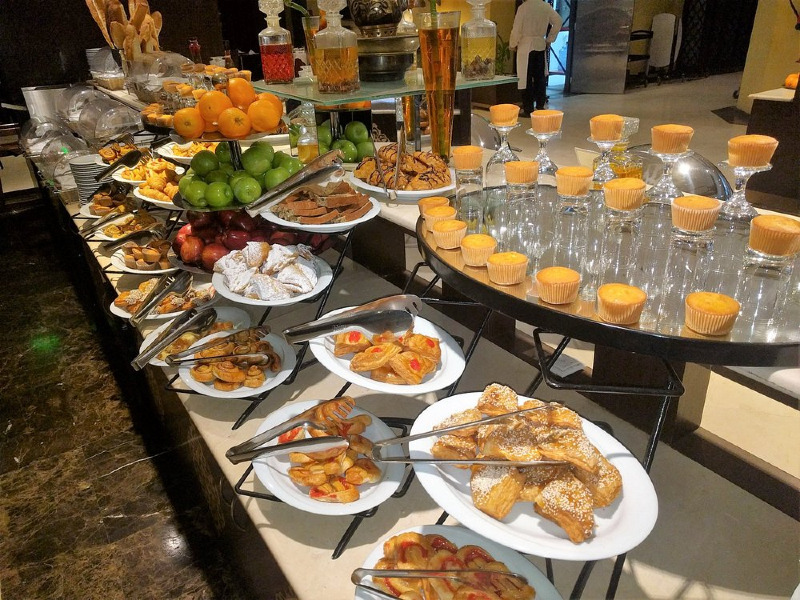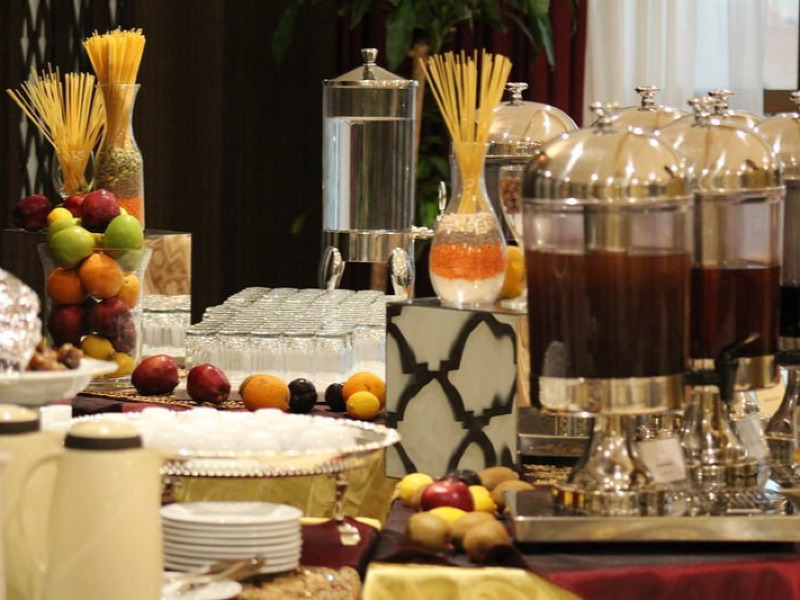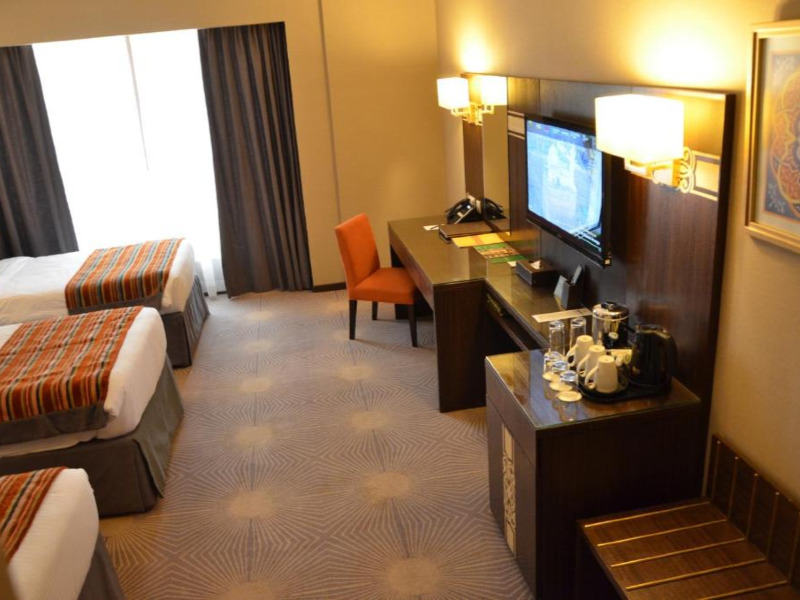 MADINA
Millennium Taiba Hotel
Taiba Madinah Hotel is just few steps from Bab Al Salam, it offers modern accommodations. It features free WiFi in the entire hotel, chargeable private parking and a 24-hour room service.
The bright and airy accommodations offer a flat-screen TV, a minibar and a wardrobe. The suite includes a large living room with sofa. A shower, a bathrobe and a hairdryer are fitted in the bathroom.
Guests can enjoy a quick workout at the fully equipped fitness centre or relax at the sauna and steam rooms.
Al Arike provides an eclectic dining experience and serves Continental, Middle Eastern and Asian cuisine. The coffee shop offers pastries, cakes, snacks and beverages.
Prince Mohammad Bin Abdulaziz International Airport is 20 minutes by car from Taiba Madinah Hotel.
Main amenities
Fridge
Disabled Facilities
Room Service
Restaurant
WiFi
Family Rooms
Non-smoking
Ihsaan Tours
10
5 Reviews
100% of customer recommend this agent
Everything went smoothly thanks to Ihsaan Tours and must say they made it too easy for us! Brother Mustafiz/Bilal/Musa and everyone else at Ihsaan you guys did a fantastic job, like you brothers said our hajj is on your shoulders; everything that was promised was delivered. From the paperworks to London seminar to Madina, Azizia, Mina, Arafat and to Makkah as well as organising the inspirational speeches from the from Shaykh Abu Khaled and others it was a job well done and we can't fault on anything. We were always well informed via telegram. Me and my husband will never forget the favour done by brother Mustafiz and Bilal. May Allah bless both of you immensely and may Ihsaan Tours be successful and continue providing the service. AMEEN I will definitely recommend Ihsaan Tours to anyone who wants to book hajj/umrah. Recommendations: 1 Direct flights 2 Cut back on the food and drink as well as the potion size!
1st service Very reassuring too packages and a very good price went for Umrah by myself matched my quote with another agent and added a 5* hotel they gave me a tourist visa had no issues what's so ever top lads
I've been Umrah with these brothers twice and both experiences have been amazing! I don't think I would now ever consider going with any other company
Alhamdullilah went for Hajj with them in 2018. I can see amazing reviews left already and very detailed mashaaAllah. Just to add my experience with Ihsaan Tours: - Amazing service. - Affordable prices. - Amazing people in general just speaking to them for a few minutes you can tell! - I wouldn't hesitate to use them again. May Allah bless the organisers!
Very good service went hajj 2019, tour operators really know how to organise the group good transportation good hotels. Whenever I decide to go back to hajj or umrah I will take ihsaan tours.
Lorem Ipsum is simply dummy text of the printing and typesetting industry. Lorem Ipsum has been the industry's standard dummy text ever since the 1500s, when an unknown printer took a galley of type and scrambled it to make a t
Accreditations

ATOL Protected

Ministry Approved