Double (2 Sharing)
£ 1595
Per Person

Triple (3 Sharing)
£ 1495
Per Person

Quad (4 Sharing)
£ 1395
Per Person
Umrah Seerah Tour
Umrah Seerah Tour 18 Aug 22 – 28 Aug 22 The journey will be led by our Director Shaikh Abdel Rahman Helbawi and will include walking tours of the Haramain, a visit to historical places of significance, religious lectures and much more.

Non-Shifting

Indirect flights

5 Madinah nights

10 days package

5 Makkah nights

First Madinah

Visa

Transport

Qurbani

Pre-Seminar

Goody bag

Ziyarah
FLIGHT INFO
18th Aug 2022 Stopover at Amman Queen Alia for 1h 15
28th Aug 2022 Stopover at Amman Queen Alia for 4h 55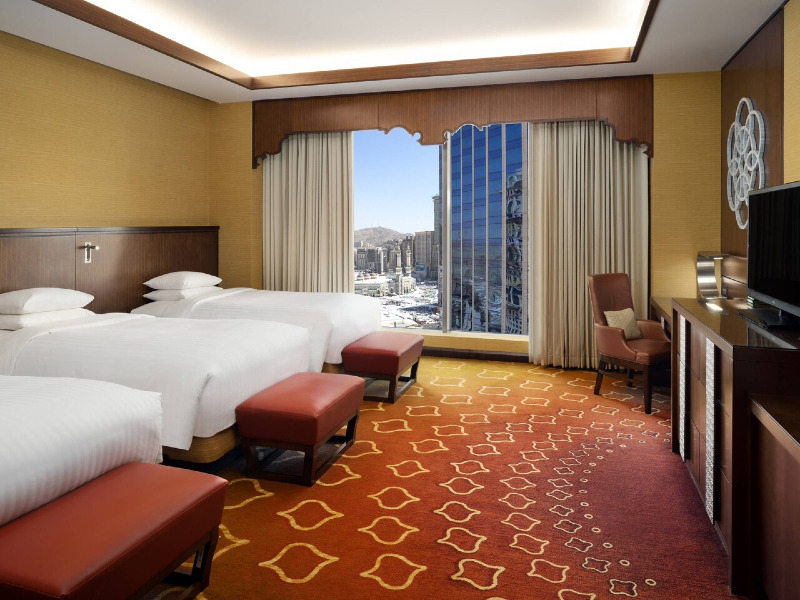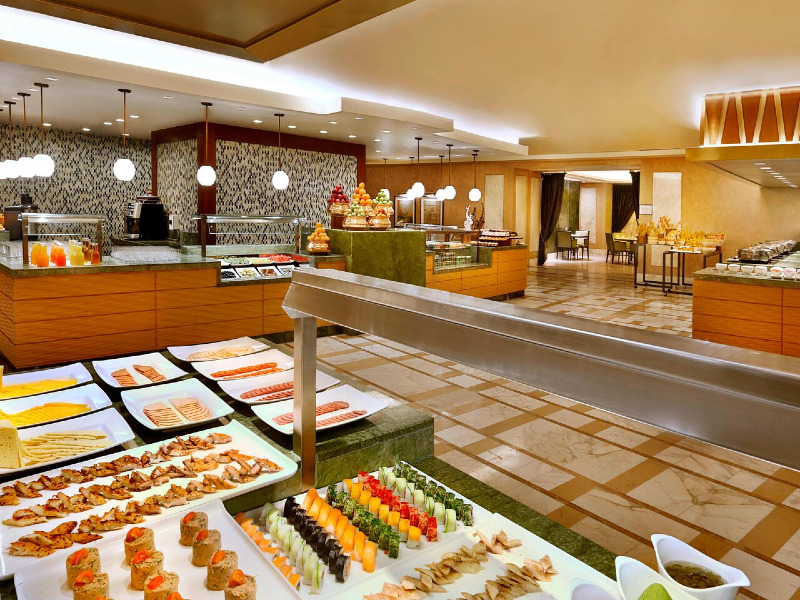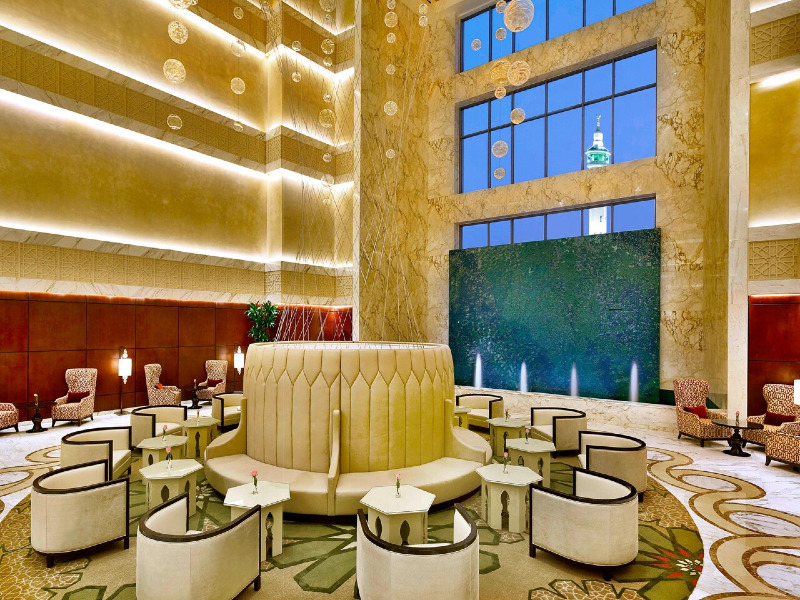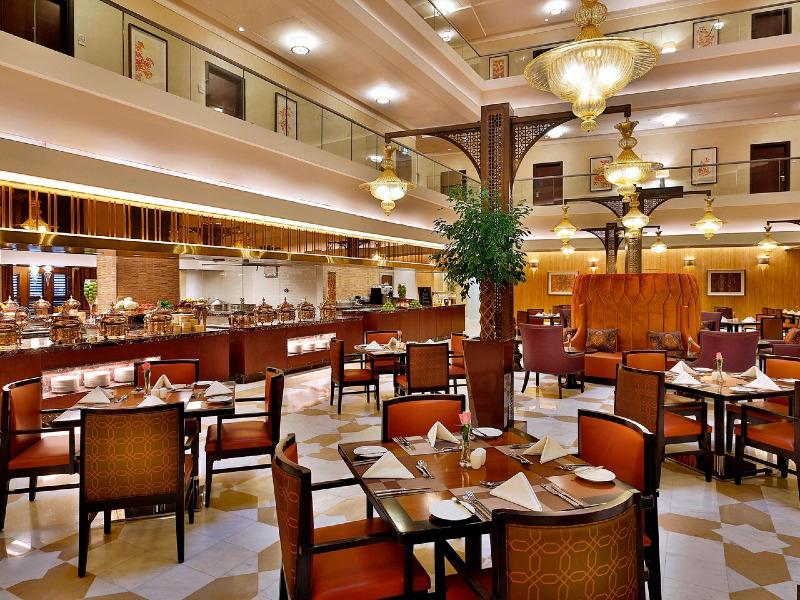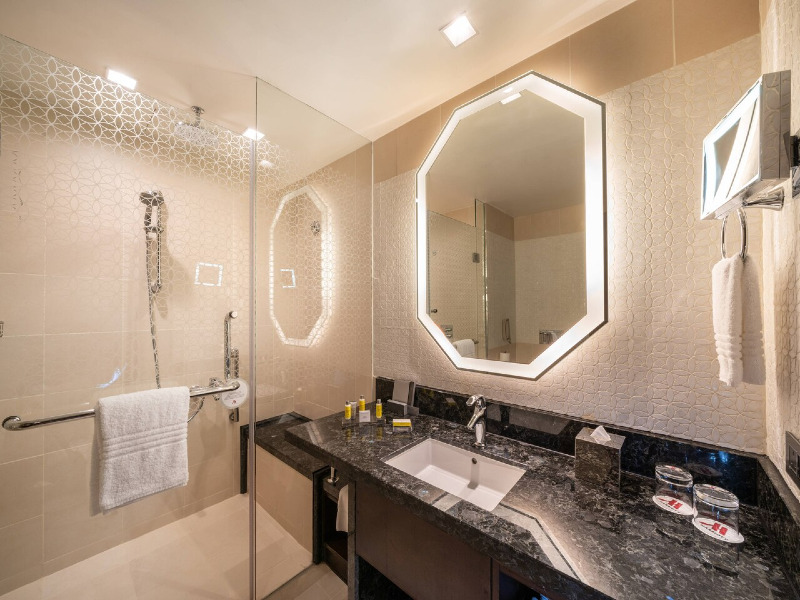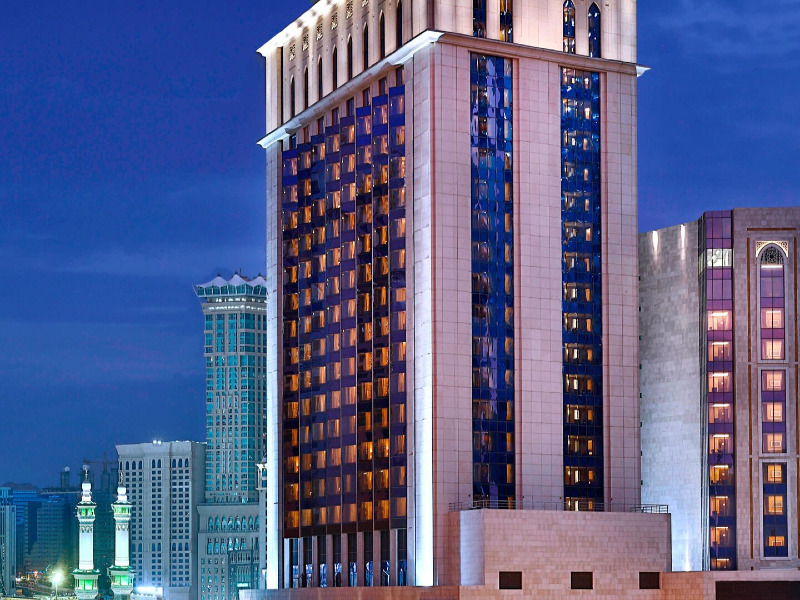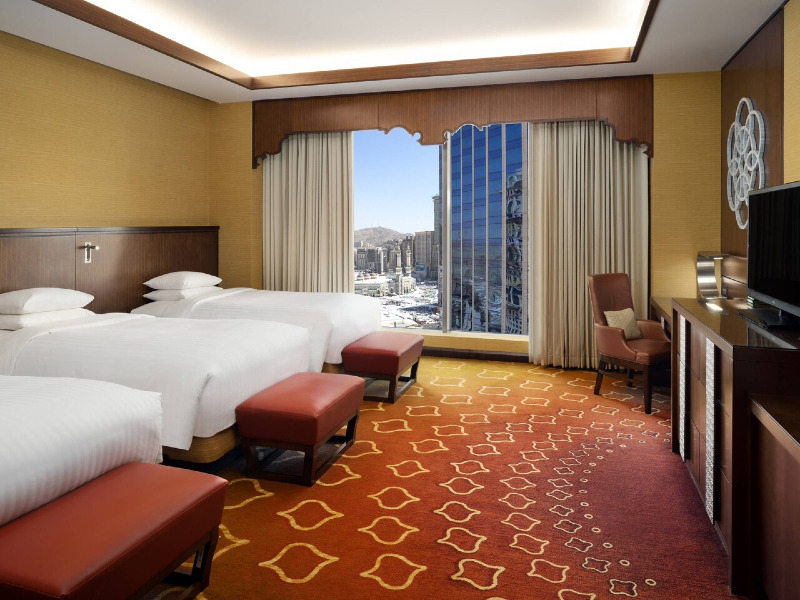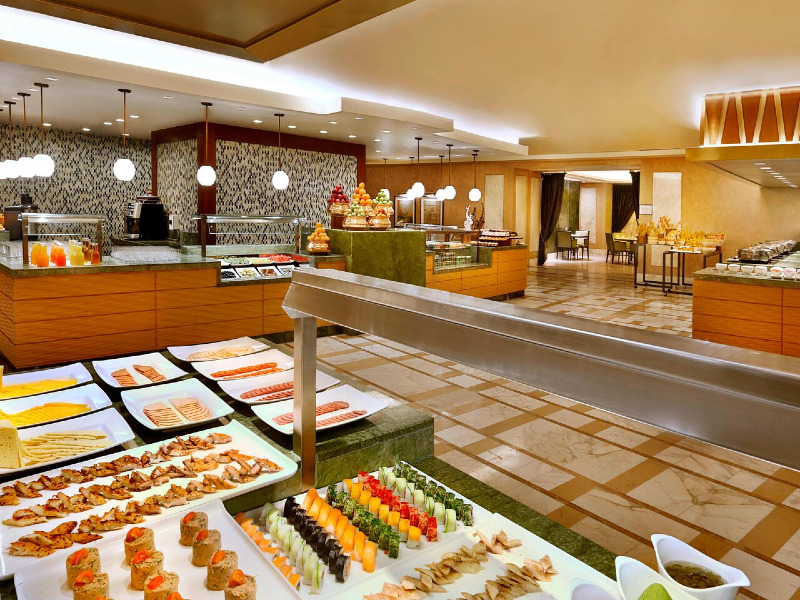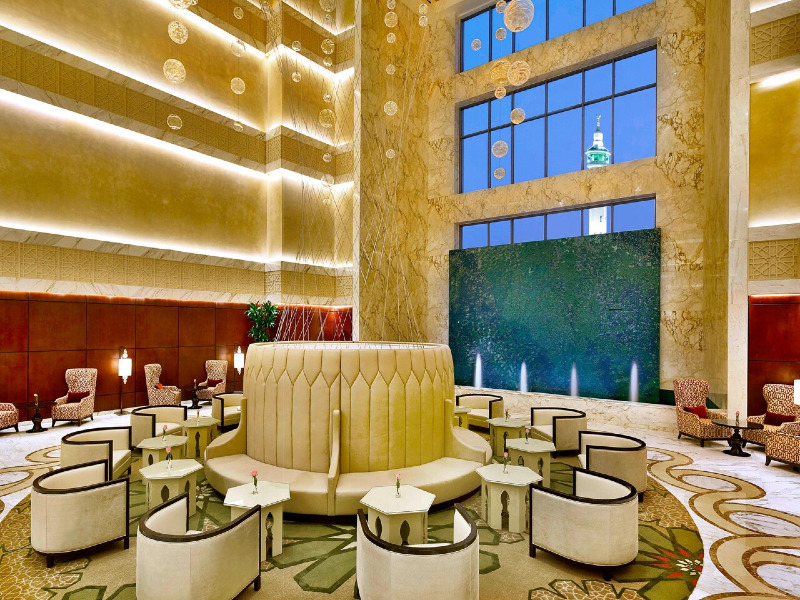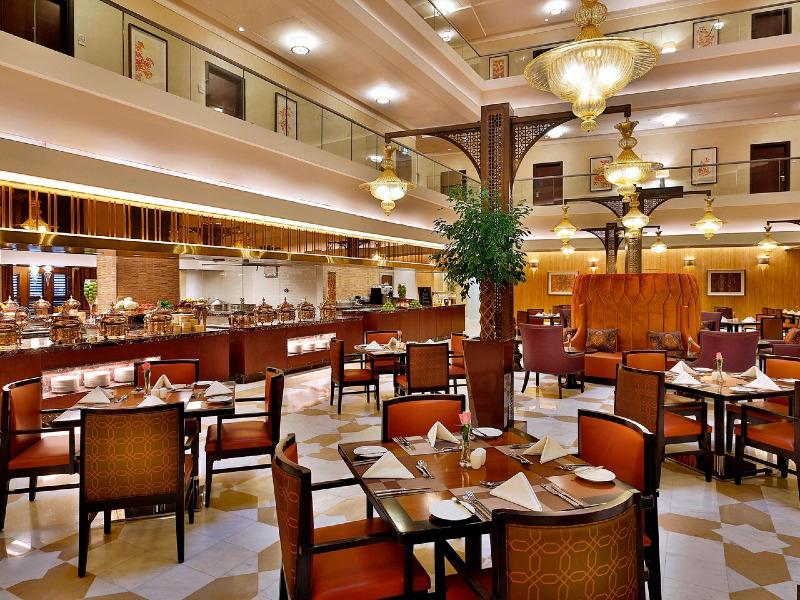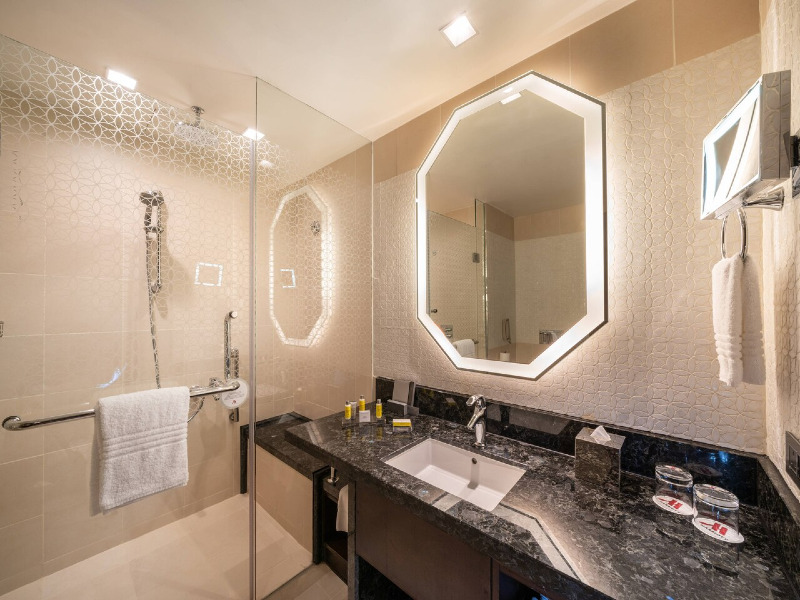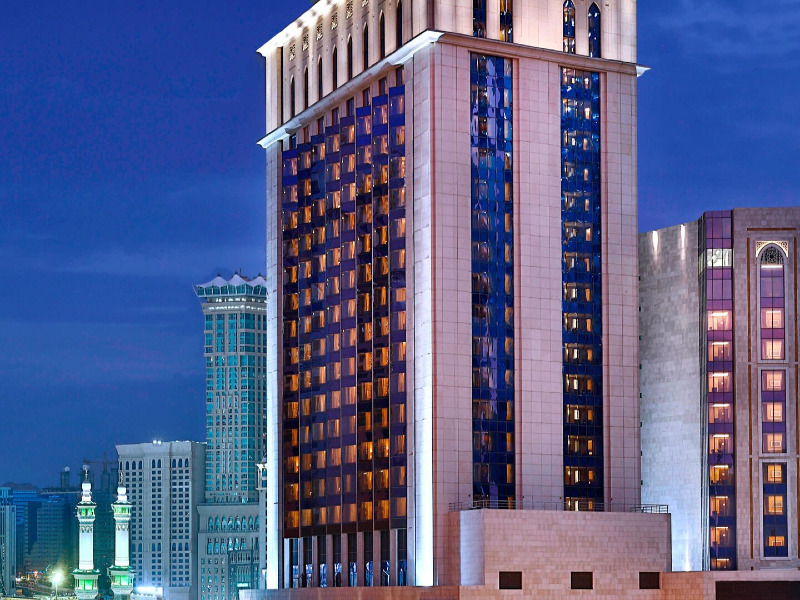 MAKKAH
Marriott Hotel Jabal Omar Makkah
Jabal Omar Marriott Hotel, Makkah is located in the heart of the holy city of Makkah, which is one of the most luxurious five-star hotels in Jabal Omar complex, only 3 minutes- walk to Al Masjid Al-Haram. The hotel offers 426 luxurious and spacious rooms in a modern style including 52 luxurious suites, an architectural masterpiece lobby and reception area. Hotel features two restaurants: Spice Market and Olive, offering views of the Holy Haram and the city, in addition to Atrium Café, which serves snacks, light meals, pastries and soft drinks. You can discover our private prayer hall overlooking the Haram, and listen to the harm Imam via our linked sound system. The hotel also offers modern business center and medium-size meeting rooms with a large pre-function area.Enjoy your shopping in Jabal Omar commercial center next to the hotel and discover all that is unique and interesting about Makkah, Saudi Arabia, from Jabal Omar Marriott Hotel, Makkah, making your stay an unforgettable experience.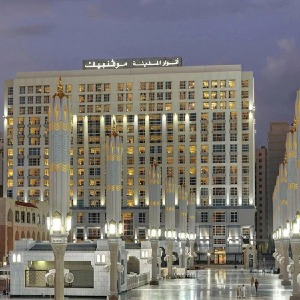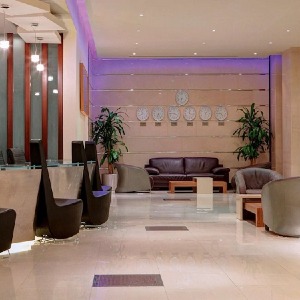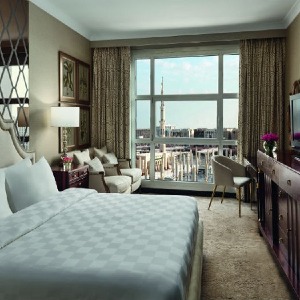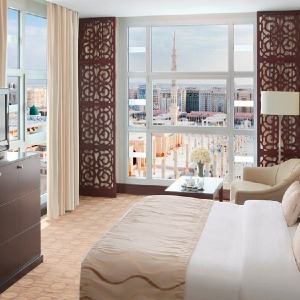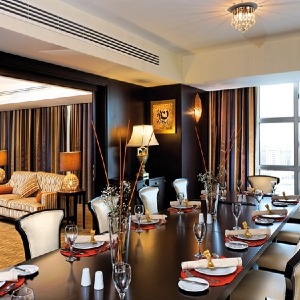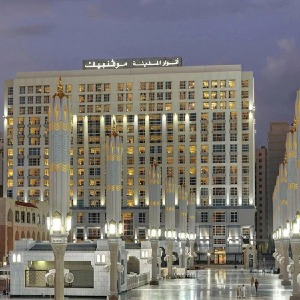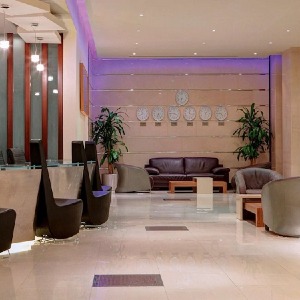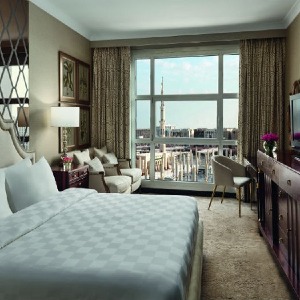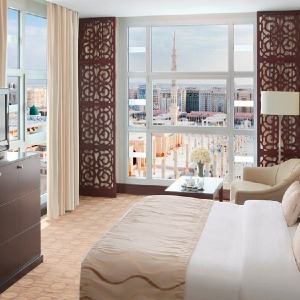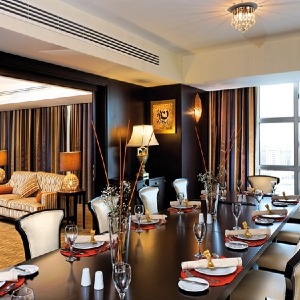 MADINA
Anwar Al Madinah Mövenpick Hotel
It offers extensive facilities for families, individual travellers and leisure groups. As well as being the nearest hotel to the Prophet's Mosque, it is also close to all main attractions in Madinah. The hotel is directly linked to the shopping mall with underground parking. Close to Masjid Al Nabawi, the Anwar al Madinah Mövenpick Hotel is located in the centre of the commercial district. It is the nearest hotel to the Ladies' Prayer Entrance. Its proximity to the airport makes it the perfect choice for business travellers.
Dome Tours International Ltd
Est 2002
10
5 Reviews
100% of customer recommend this agent
Responsive to all issues. Talks and tours were amazing. Patient and caring. Did not leave anyone behind. I had the trip I was yearning for with a team that took care of us excellently. I would definitely highly recommend this tour company to all.
Had a quality umrah with Dome tours - went as a group with my mum and a couple of friends. Everything was well planned and coordinated, really enjoyed the guided tours - they were fun and educational! I highly recommend them for anyone interested
One of the best companies to go to Umrah with. I went with them in October 2021 and it was a great experience from A to Z. They are very responsive from the get go in terms of communication and everything on the group ran very smoothly as well. I would wholeheartedly recommend them!
From the moment we had contact with Dome Tours to the moment we arrived back from our trip, there wasn't a moment that they hadn't been Attentive, Caring,helpful, Organised and Professional. We can't thank them enough . Am waiting for more group travels as well as private family trips with Dome Tours. All the staff were very courteous and polite.
Alhumdulilah Dome team really knows how to take care of its group members. Very professional and extremely responsive. You won't regret your decision of traveling with Dome at all.
Dome Tours' story began with the above question!
For us, there was only one answer. We needed to create a community.
And that is exactly what we have been doing since our beginning in 2002.
Almost 20 years on and we are still building global bonds of brother and sisterhood by providing excellence every step of the way for Hajj and Umrah. Our core ethos of khidma (service) underpins everything we do. And we guarantee that all of our customers' needs will be comfortably met, their expectations exceeded and their goals before the start of the journey, accomplished.
We push ourselves to go above and beyond what is expected of us, paying attention to the little details that are often missed.
For example, all of our Hajj pilgrims are given our Hajj Essentials Collection, which are travel-friendly and functional items, such as an instant cooling towel, pain alleviating cream, a Tawaf friendly umbrella, and much more…
We also ensure that our pilgrims are accompanied by doctors and scholars to tend to every health need and question. These facilities are just one of the ways we help to ease the strenuous journey to Makkah and Madinah as much as possible.
Accreditations

ATOL Protected

Ministry Approved