Double (2 Sharing)
£ 1950
Per Person

Triple (3 Sharing)
£ 1795
Per Person

Quad (4 Sharing)
£ 1695
Per Person
Umrah Seerah Tour February 2024
Dome Tours International Ltd is pleased to offer an Umrah package from 8th Feb 2024 to 18th Feb 2024 which includes Indirect flights from London to Madinah and return flights from Jeddah to London. During your stay, you will be accommodated in Hilton Makkah Convention Hotel 5* which is conveniently located just a 2 mins walk away from Haram, in Madinah your hotel will be Anwar Al Madinah Mövenpick Hotel 5* which is only a 7 mins walk away from Al-Masjid an-Nabawi.

Indirect flights

10 days package

5 Makkah nights

5 Madinah nights

First Madinah

Visa

Transport

Pre-Seminar

Goody bag

Ziyarah
FLIGHT INFO
8th Feb 2024 Transit at Amman Queen Alia 1h 05
18th Feb 2024 Transit at Amman Queen Alia 3h 25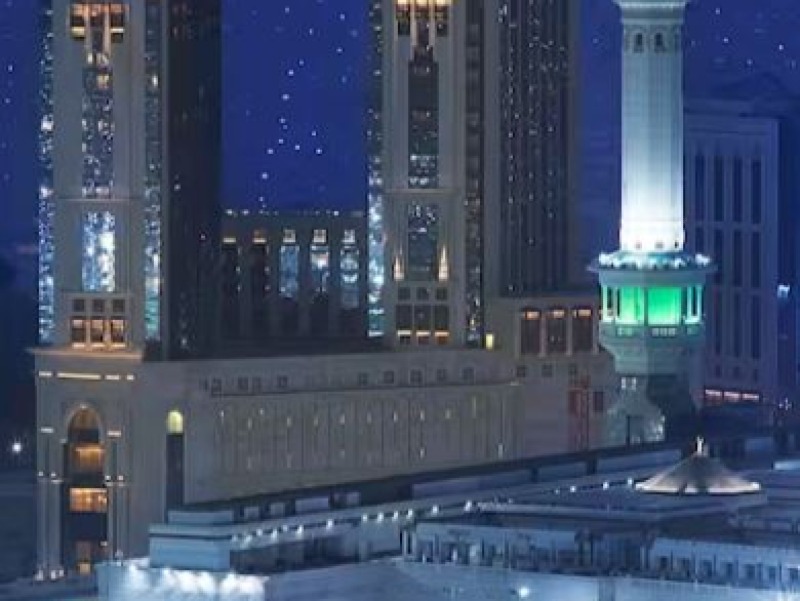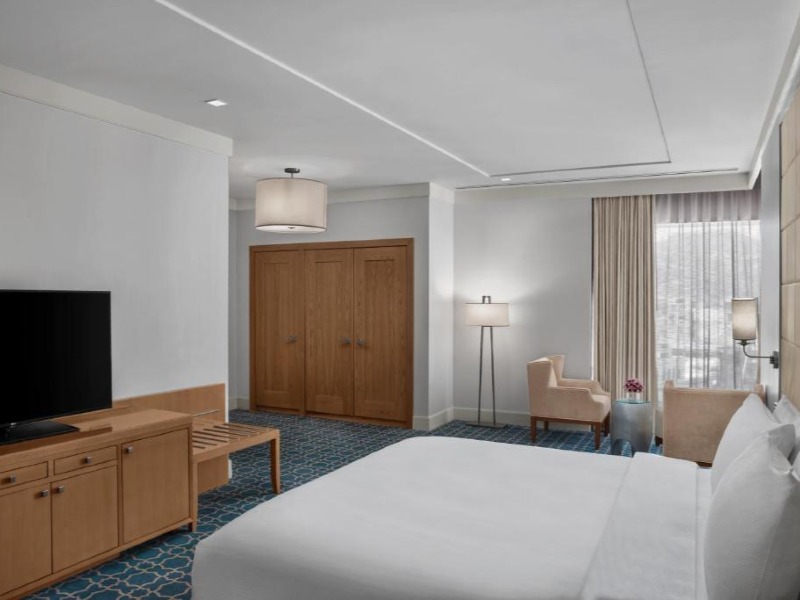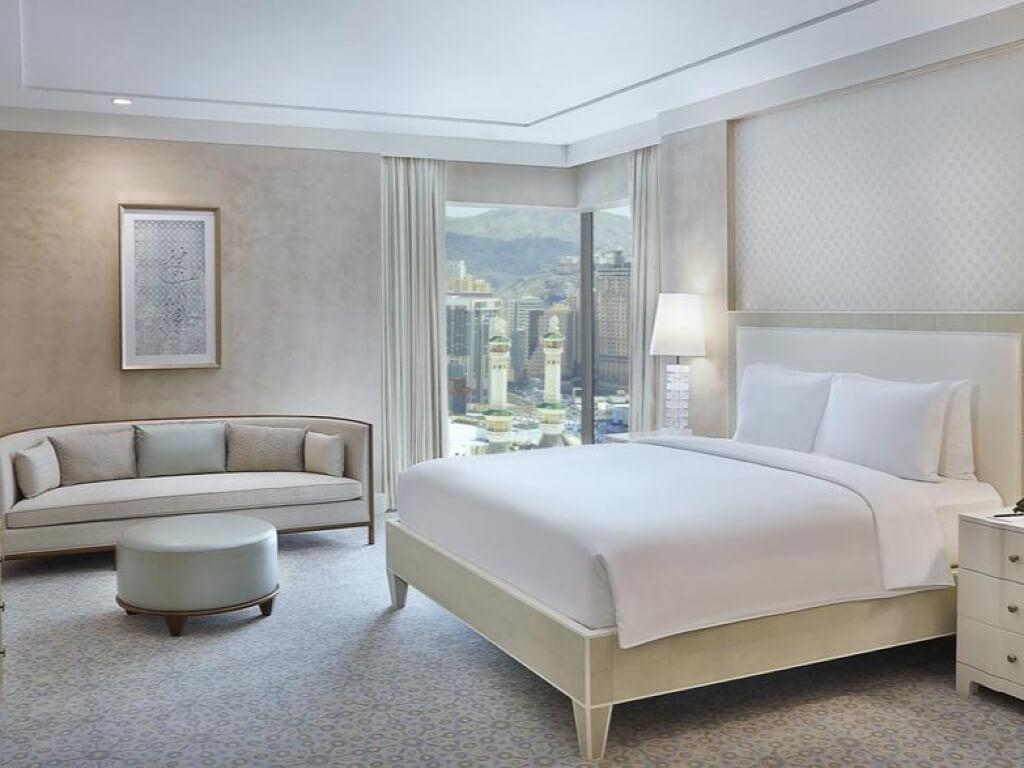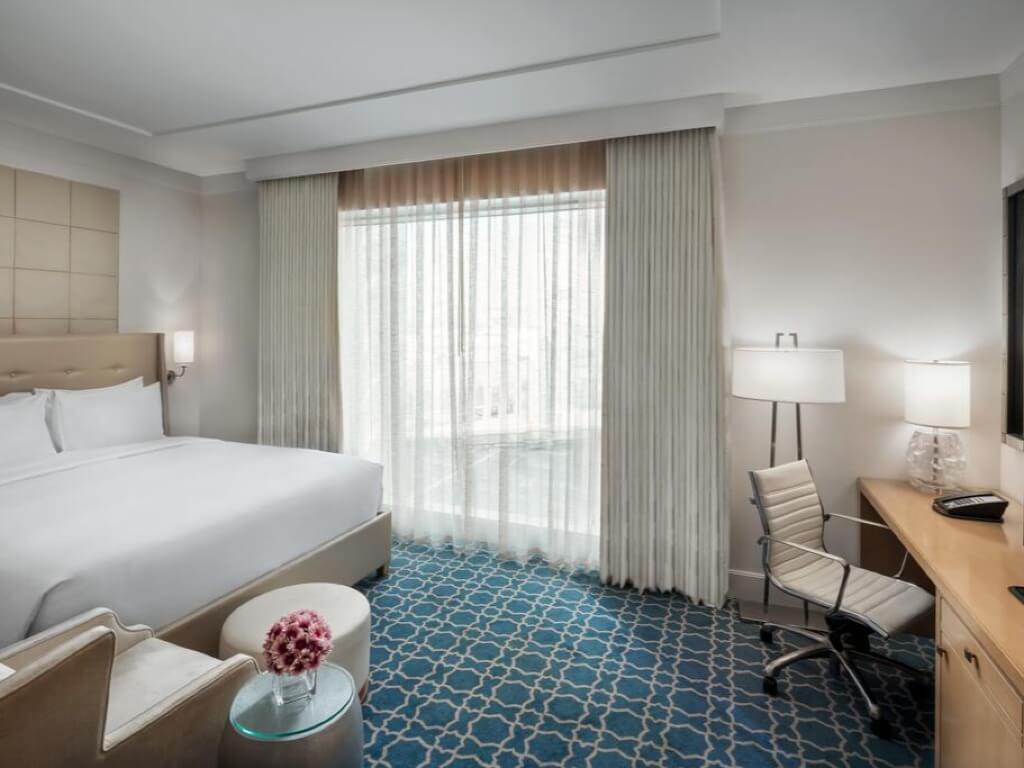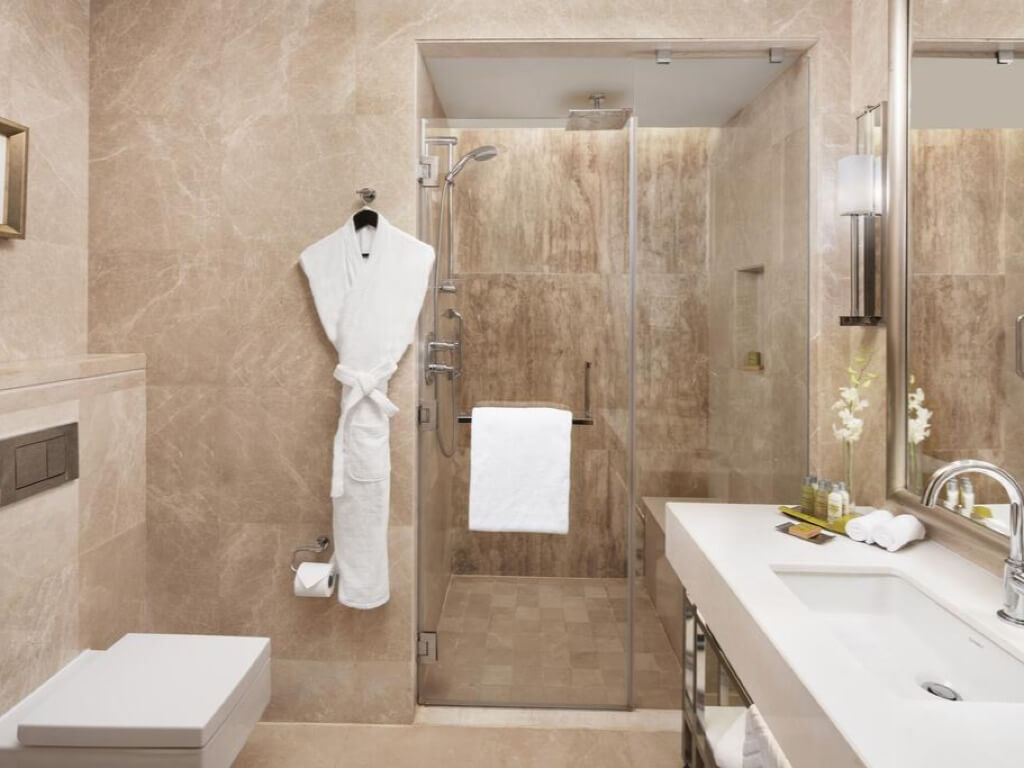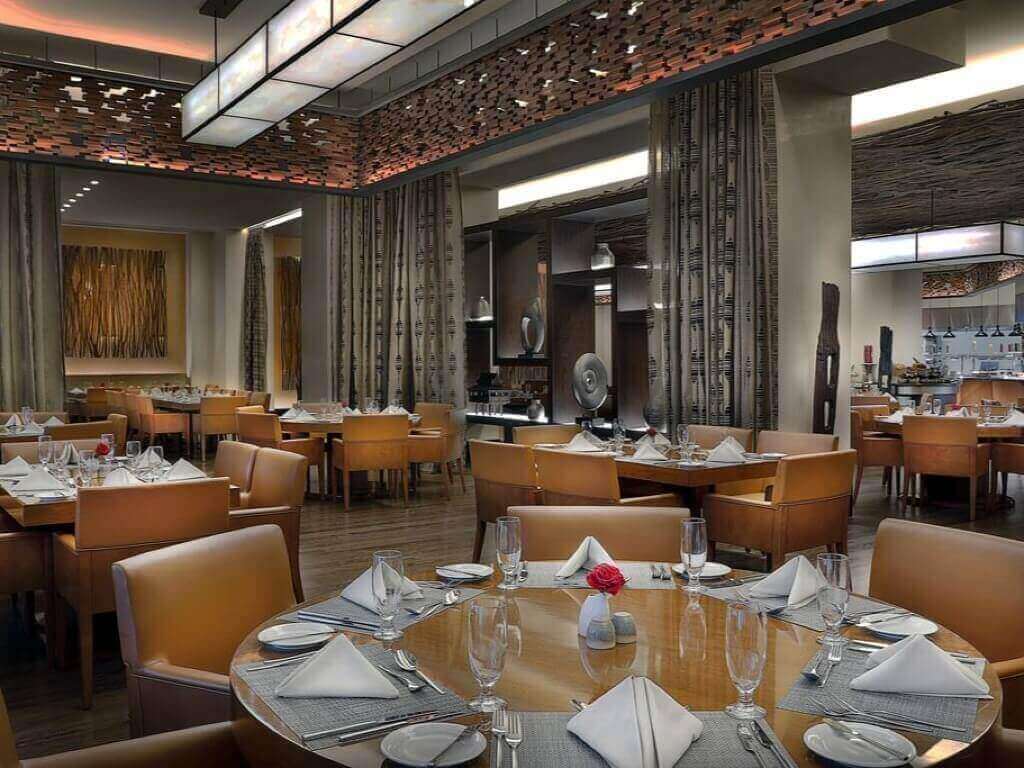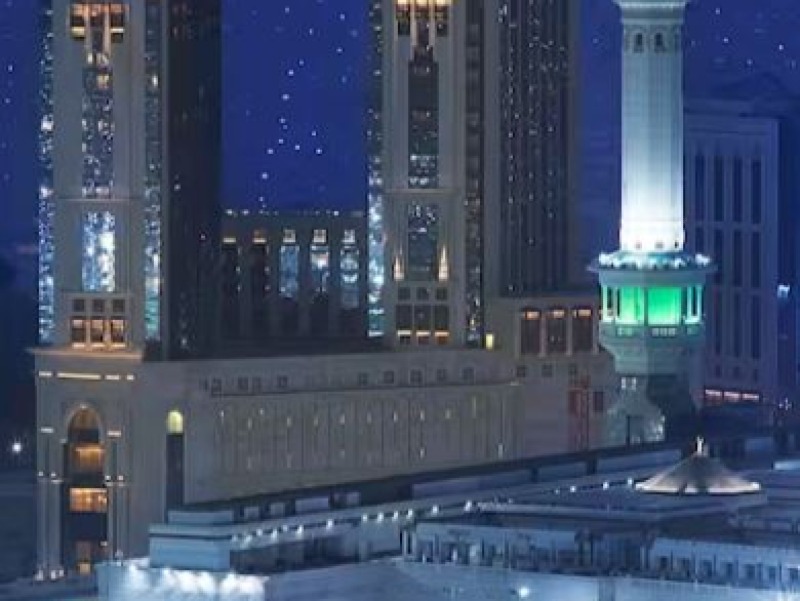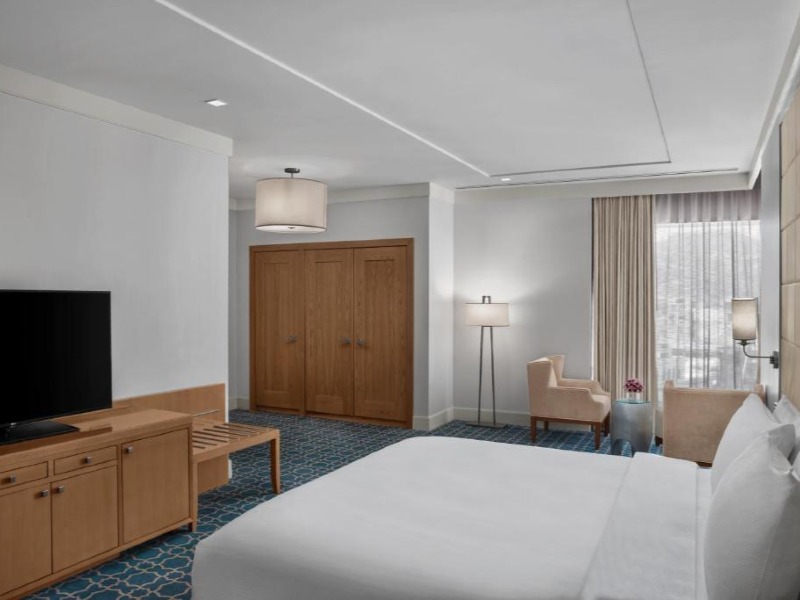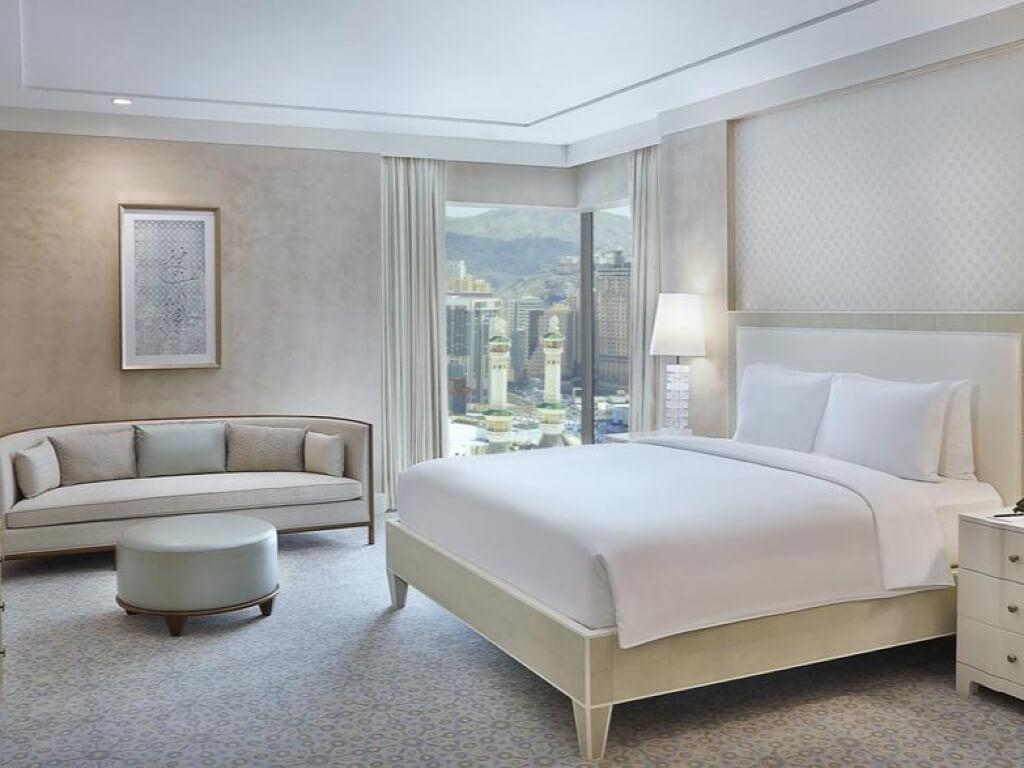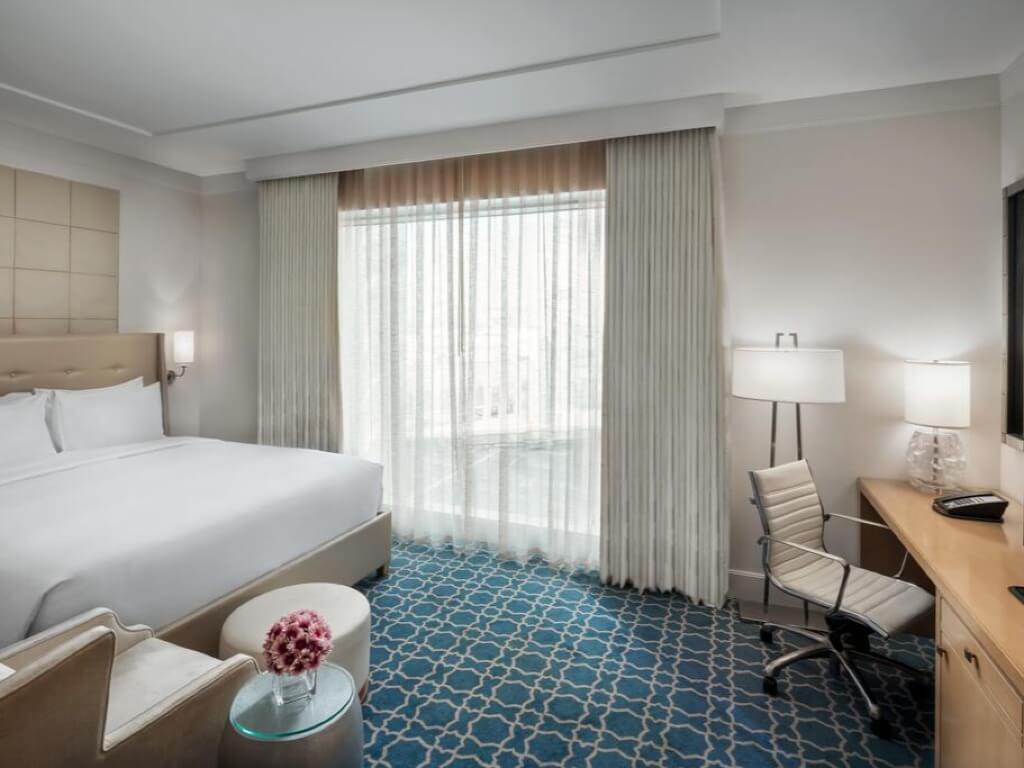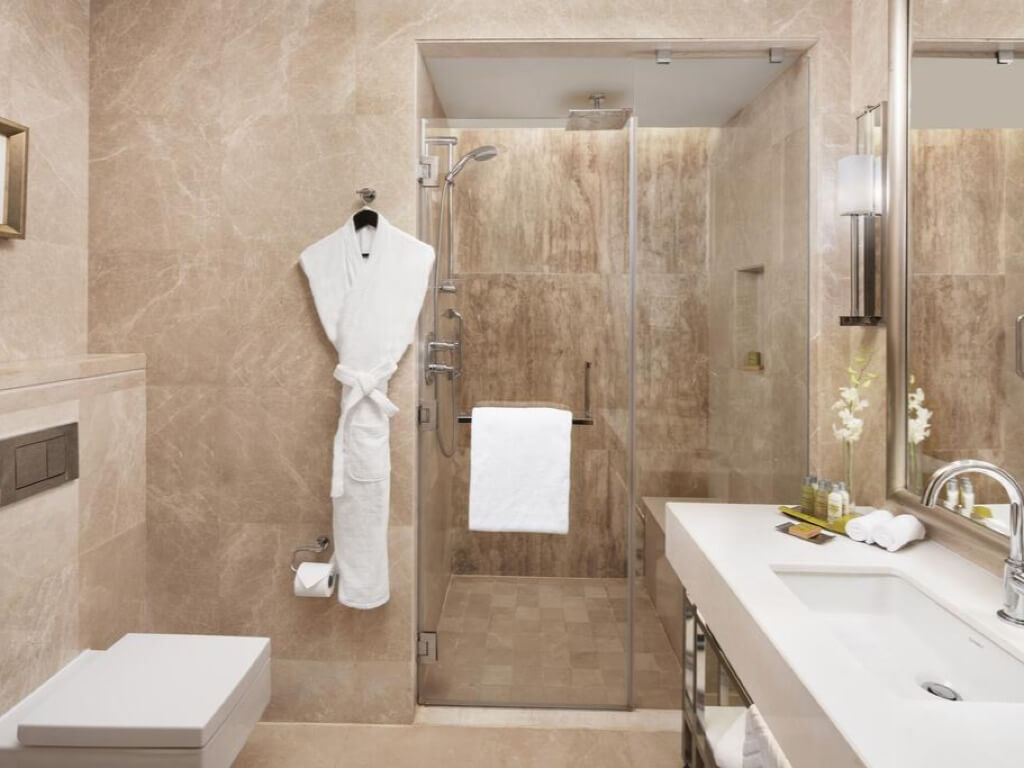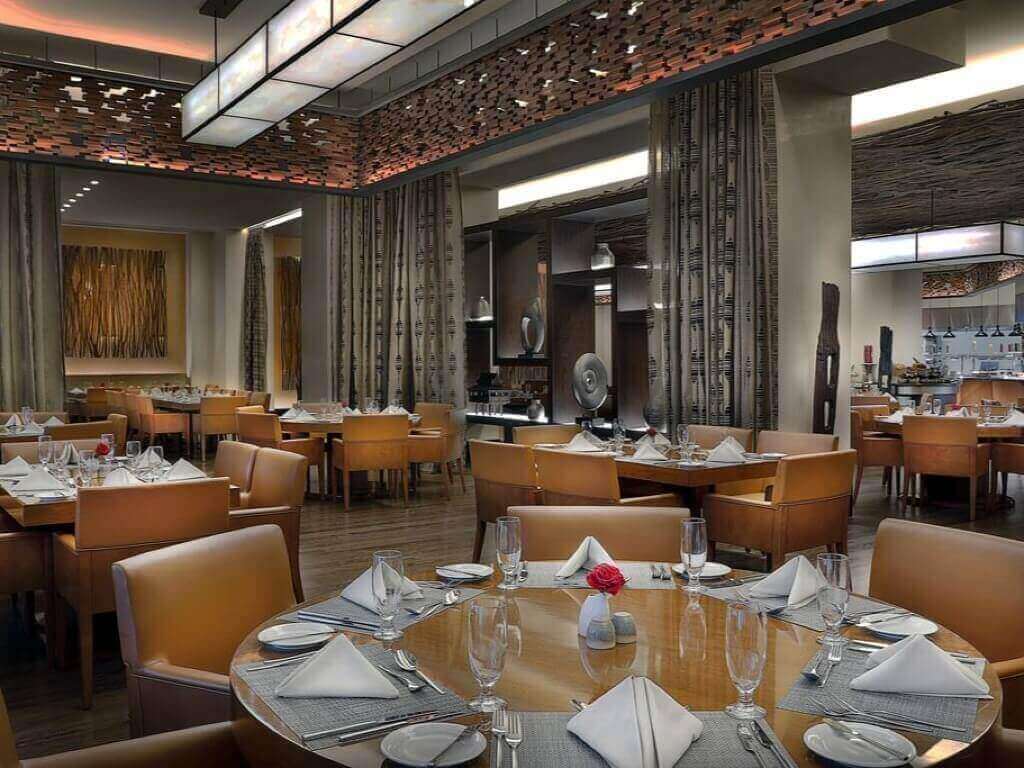 MAKKAH
Hilton Makkah Convention Hotel
A landmark hotel in Makkah and only moments away from the Haram, Hilton Makkah Convention Hotel offers majestic views of the Haram and is steps away from the Holy Kaaba. The hotel features 764 rooms a...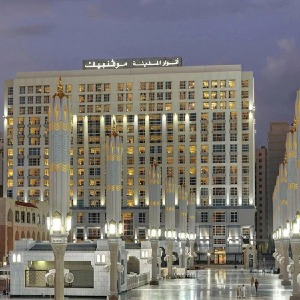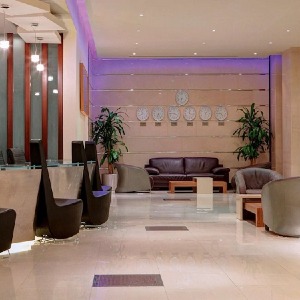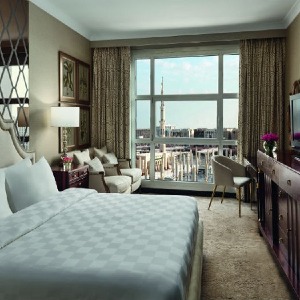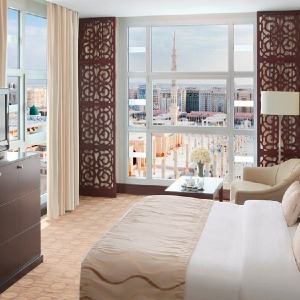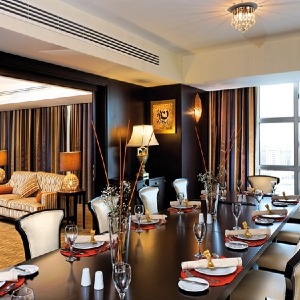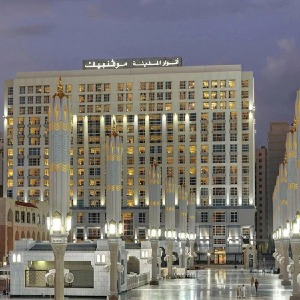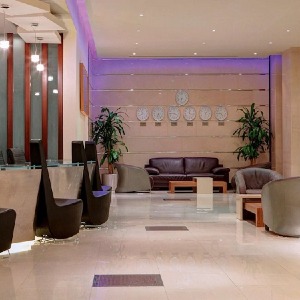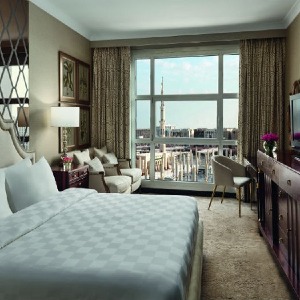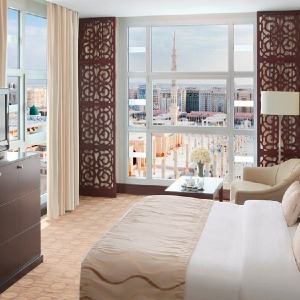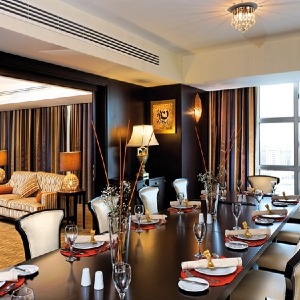 MADINAH
Anwar Al Madinah Mövenpick Hotel
It offers extensive facilities for families, individual travellers and leisure groups. As well as being the nearest hotel to the Prophet's Mosque, it is also close to all main attractions in Mad...
10
15 Reviews
100% of customer recommend this agent
Responsive to all issues. Talks and tours were amazing. Patient and caring. Did not leave anyone behind. I had the trip I was yearning for with a team that took care of us excellently. I would definitely highly recommend this tour company to all.
Had a quality umrah with Dome tours - went as a group with my mum and a couple of friends. Everything was well planned and coordinated, really enjoyed the guided tours - they were fun and educational! I highly recommend them for anyone interested
One of the best companies to go to Umrah with. I went with them in October 2021 and it was a great experience from A to Z. They are very responsive from the get go in terms of communication and everything on the group ran very smoothly as well. I would wholeheartedly recommend them!
From the moment we had contact with Dome Tours to the moment we arrived back from our trip, there wasn't a moment that they hadn't been Attentive, Caring,helpful, Organised and Professional. We can't thank them enough . Am waiting for more group travels as well as private family trips with Dome Tours. All the staff were very courteous and polite.
Alhumdulilah Dome team really knows how to take care of its group members. Very professional and extremely responsive. You won't regret your decision of traveling with Dome at all.
I had the perfect first Umrah experience with Dome Tours. I had travelled from Glasgow with a lot of family members, from the beginning the Sheiks and tour advisors were so helpful and knowledgeable they made us all feel at ease. I always felt as though I knew what I was to do, thanks to all the information they had provided us with. 'The Easy Umrah Guide' was a great idea to help understand the process of performing Umrah, I always had it on hand and could refer to it easily if I felt unsure and wasn't able to get to one of the Dome Tours team members. Although, thanks to the bright pink and blue colours of the company it wasn't hard at all to spot the team or the other members of the tour while we were travelling around Makkah and Madinah! Every single place we visited was incredible and left an impact on me. Alhamdulillah I am very grateful to Dome Tours for everything they did to provide my family and I with a wonderful Umrah experience.
We'd travelled for Hajj with Dome Tours in 2011, so we thought we'd perform Umrah with them again in March 2022. Dome Tours did not disappoint. On departure at Heathrow, their representatives were waiting for us with pre-printed luggage tags, luggage belts, and travel documents. This attention to detail exemplified the wonderful service we enjoyed throughout the trip. Our itinerary was for 10 days, cleverly constructed to allow us to experience Jumma prayers in both Mecca and Medina. Throughout the trip, the staff were accessible, informative and friendly. Nothing was too much for them. Of course, with a trip of this complexity, things can occasionally go wrong. But the staff immediately jumped in to sort out issues before they became significant. Being Arabic speakers augmented their already high standards of professionalism. We stayed in 5-star accommodation throughout. This is not boasting, it's simply that these hotels are sited just outside the haram, meaning you spend minimal travelling to the mosque and more time in worship. This becomes extremely important at busy times, and means the difference between praying in the mosque or praying outside because inside accommodation capacity has been reached. The trip was punctuated with wonderful excursions (such as a visit to the kiswa factory, Medina museum, walking tours, and so on) which were included in the price. We were given full instructions on how to perform Umrah, along with superbly helpful tips and insights to get maximum benefit from our worship. All the staff were exceptional, but Sheikh Abdulrahman Helbawi added so much value for us in terms of his wise counsel, great humour, compassion, tolerance and wisdom. I feel I made every second of my journey count after following Abdulrahman's advice. I took advantage of being in Saudi Arabia to independently travel to Jeddah to meet with a colleague. I found Abdulrahman waiting for me in the hotel lobby to ensure the taxi driver would charge me a fair price for the trip. This example sums up the high level of care we received by Dome Tours. We're planning our next Umrah for November 2022, and we plan to use Dome Tours again, in'shallah. We weren't planning to go again so soon, but this experience has generated a yearning in us to return as soon as practicable. My family and I wholeheartedly recommend this company.
Alhamdullilah I took my mother and sister on Umrah this year with Dome Tours. The brothers organised a fantastic package for us, excellent hotels and easy transfers, it was my first time in Saudi, everything ran so smoothly Alhamdullilah it allowed us to focus on the experience and not worry about anything else. I HIGHLY recommend Dome Tours, the team are phenomenal and we're always available to answer any questions day or night and ensured that I felt fully supported and any help I needed was always provided. Mashallah phenomenal experience, I will Inshallah look at doing Hajj next year with Dome Tours.
What can I say…Dome Tours exceeded all my expectations (my expectations are generally high) the delivery of the whole tour was so well organised, informative and executed effortlessly by the guides, it was fault less everything just slotted into place. A special mention for brother Abdul Rahman he was amazing he is so knowledgeable سبحان الله (priceless for a guide) may Allah give him Baraka and may الله سبحانه و تعالى except his good deeds. I would highly recommend Dome Tours for Haj and Umhra to anyone visiting for the first time or going for a repeat visit. We will إِنْ شَاءَ ٱللَّٰهُ go on a Haj Tour with Dome in the not too distant future. Mr & Mrs M Miah
Feb 22 Cohort. When I was a child, my parents performed Hajj in 2005 with Dome Tours and since then the name has always stuck in my head. They would often tell me amazing stories of the organisers, shuyukh and people they went with. Alhamdullilah, I managed to perform Umrah and wouldn't have chosen any other company to go on this sacred journey with. Dome Tours have decades of experience and that was evident throughout the course of the trip. Shaykh Abdel Rehman was excellent and I couldn't have asked for a better guide. Thank you Dome Tours for organising this trip and I hope to be back with you in the near future InshAllah.
I performed Hajj this year with Dome Tour. To start with I was apprehensive going on my own. SubhanAllah it was most amazing experience of my life. The guides was exceptionally good and very helpful. Not once did I feel alone. All the sisters guides were at hand and easily approachable. Excellent service provided. I went on my own and came back to UK as a big family. May Allah reward Dome Tours guides for their services to the Hujjaj.
Dome Tours has proven that they were one of the best agencies during Hajj 2023, with all their attention to detail, extra care, problem solving skills, being proactive and very generous, with their never expected extras as; inviting us for dinner at Hilton Convention on Eid day and offering every Hajj a 5 litres Zamzam water bottle while leaving in Madinah airport. Masha'Allah, they never failed to impress everyone in our Hajj group. I really enjoyed the talks and duaas of our Shaikhs, who even offered us a one to one sessions, listening to all our issues and queries, they arranged walking tours in both Mecca and Marina, they even allowed people who couldn't walk to enjoy those tours online, in the comfort of their bedrooms. I would always choose Dome Tours for my future Umras inshaa'Allah and highly recommend it to all my friends and family for both hajj and umra. I am so grateful for all their help and care to me and my daughters during this very special journey, I am very much grateful to everyone in their team, I can't thank Mrs Ghizlan enough for offering me taking my bags at muzdalifa, in order to make it easier for me to walk to jamarat, May Allah shower her and her loved ones with HIS blessings and everyone in the Dome tours team and their Shaikhs. I could have never asked for a better experience.
This is my first time performing Umrah and Hajj. Alhamdulillah Dome Tours provided excellent service from start to finish. The guides were professional and friendly in maintaining highest level of expertise. They were with us every step of the way providing logistical and mental wellbeing. Highly recommended to anyone who is planning their journey to Makkah and Madina.
My special thanks goes to outstanding and exceptional services and support provided by @AbdelRahman_Helbawi working around the clock and behind the scenes for months to make our experience easier and all the Dome Tours team & guides for their care, guidance, devotion and support that allowed me personally to enjoy and fully focus 100% on my Hajj and meditations. I have to say that everything that i learned from DT Webinars and Seminars was not only practical but critical to successfully completing all rituals. I used every advice and helped me be prepared and enjoy fully this once in a lifetime experience. I cannot thank yo enough except to pray you prosper and continue to help more to achieve the same. Jazakoum Allah
Having come back recently from the Umrah Seerah Tour with Dome Tours, I have to thank Sheikh Abdel Rahman and his team very much for providing an amazing Umrah trip. The knowledge and explanations that the Sheikh provided throughout the trip was so helpful during our Umrah and made it more meaningful, especially explaining the history during our ziyarat & walking tours of Makkah and Madinah. The office team was also friendly and responsive with all my queries before my Umrah, especially as I was a single traveller, and alhamdulillah our whole group's umrah trip went successfully. The trip was well organised from start to finish and we were always kept informed too so we knew our daily itinerary or any updates. I would like to thank again Sheikh Abdel Rahman and the team for facilitating an amazing Umrah experience for myself and the group.
Dome Tours' story began with the above question!
For us, there was only one answer. We needed to create a community.
And that is exactly what we have been doing since our beginning in 2002.
Almost 20 years on and we are still building global bonds of brother and sisterhood by providing excellence every step of the way for Hajj and Umrah. Our core ethos of khidma (service) underpins everything we do. And we guarantee that all of our customers' needs will be comfortably met, their expectations exceeded and their goals before the start of the journey, accomplished.
We push ourselves to go above and beyond what is expected of us, paying attention to the little details that are often missed.
For example, all of our Hajj pilgrims are given our Hajj Essentials Collection, which are travel-friendly and functional items, such as an instant cooling towel, pain alleviating cream, a Tawaf friendly umbrella, and much more…
We also ensure that our pilgrims are accompanied by doctors and scholars to tend to every health need and question. These facilities are just one of the ways we help to ease the strenuous journey to Makkah and Madinah as much as possible.
Accreditations

ATOL Protected

Ministry Approved