Double (2 Sharing)
£ 1575
Per Person

Triple (3 Sharing)
£ 1475
Per Person
March Umrah Tour 2023
Hasan Hajj Tours London Ltd is pleased to offer an Umrah package from 8th Mar 2023 to 18th Mar 2023 which includes Indirect flights from London to Jeddah and return flights from Madinah to London. During your stay, you will be accommodated in Anjum Makkah Hotel 5* which is conveniently located just a 5 mins walk away from Haram, in Madinah your hotel will be InterContinental Dar al Hijra 5* which is only a 2 mins walk away from Al-Masjid an-Nabawi.

Indirect flights

10 days package

6 Makkah nights

4 Madinah nights

First Makkah

Visa

Transport

Pre-Seminar

Goody bag

Ziyarah
FLIGHT INFO
8th Mar 2023 Transit at Queen Alia International Airport Amman 1h
18th Mar 2023 Transit at Queen Alia International Airport Amman 3h 35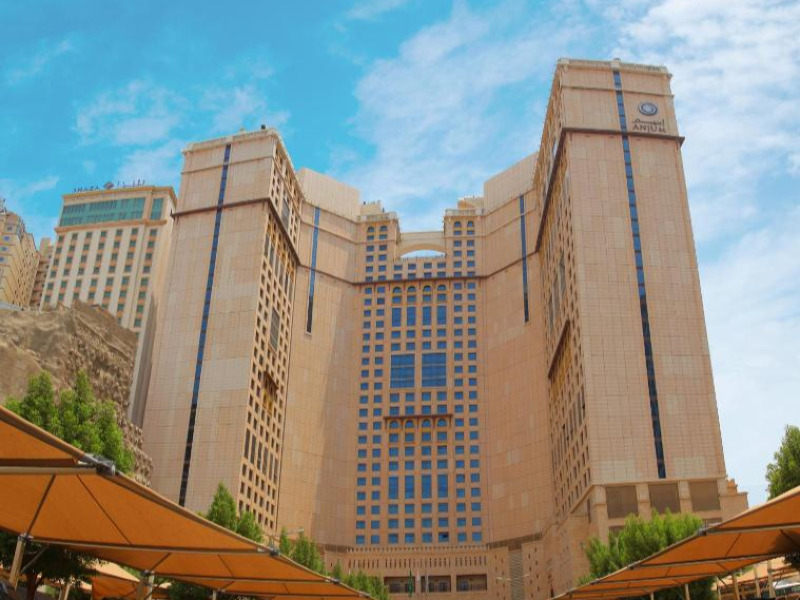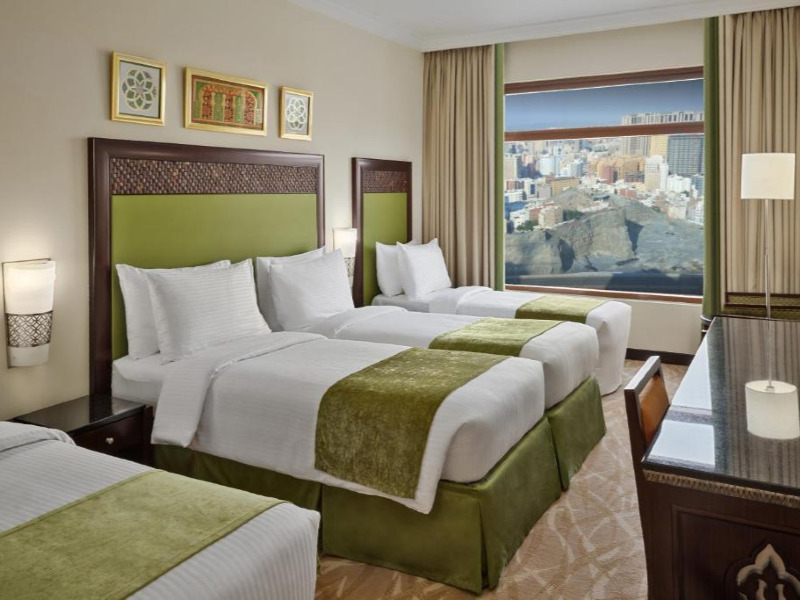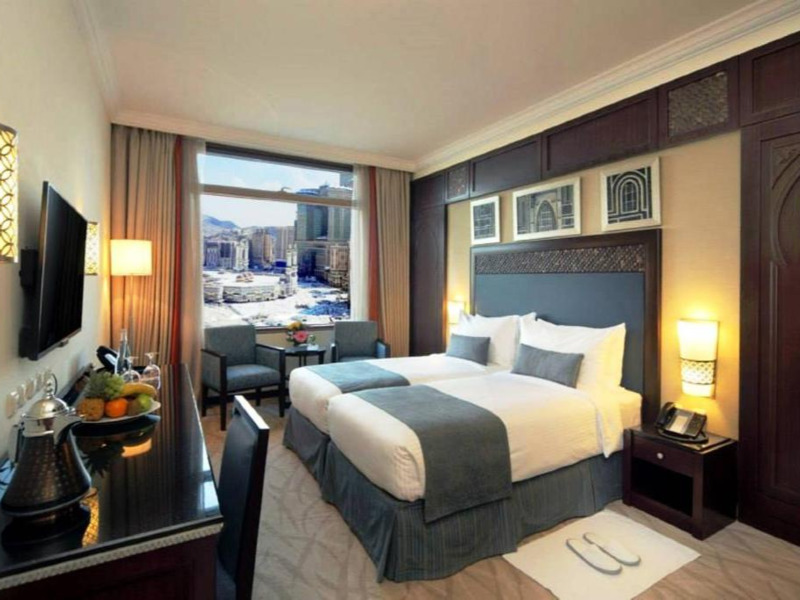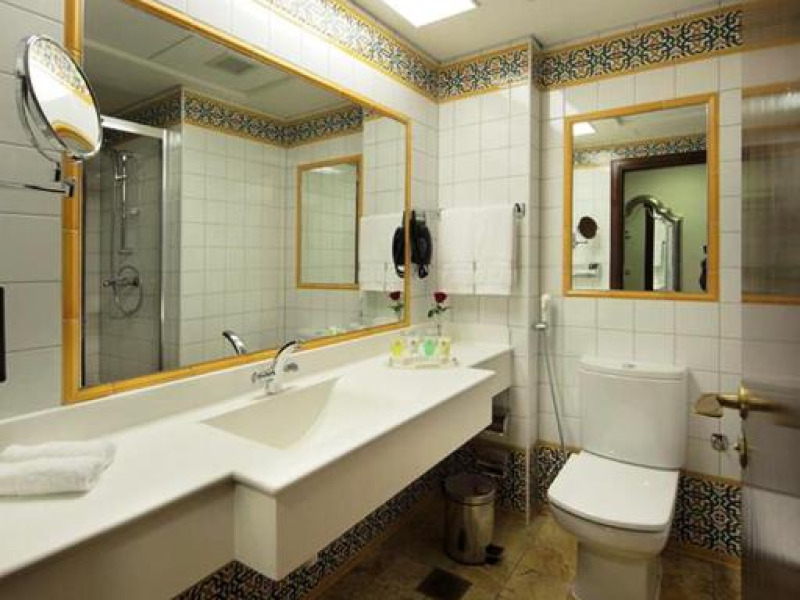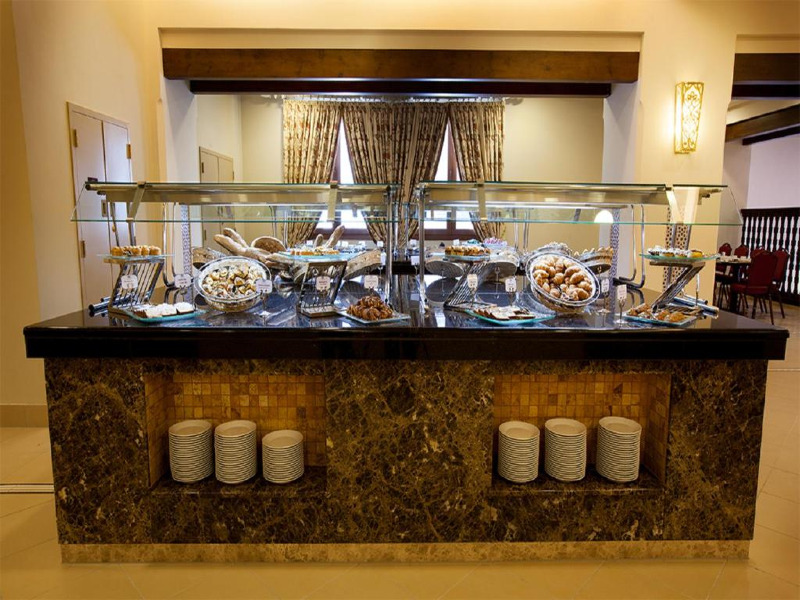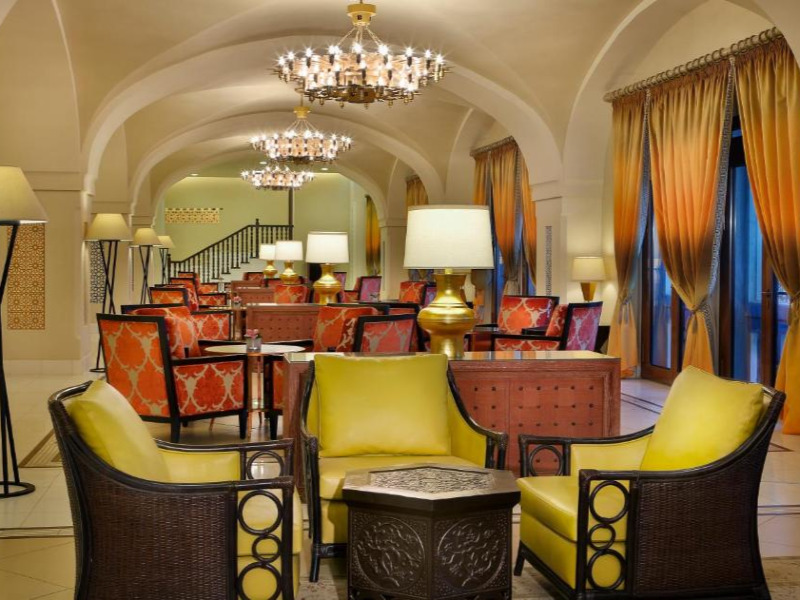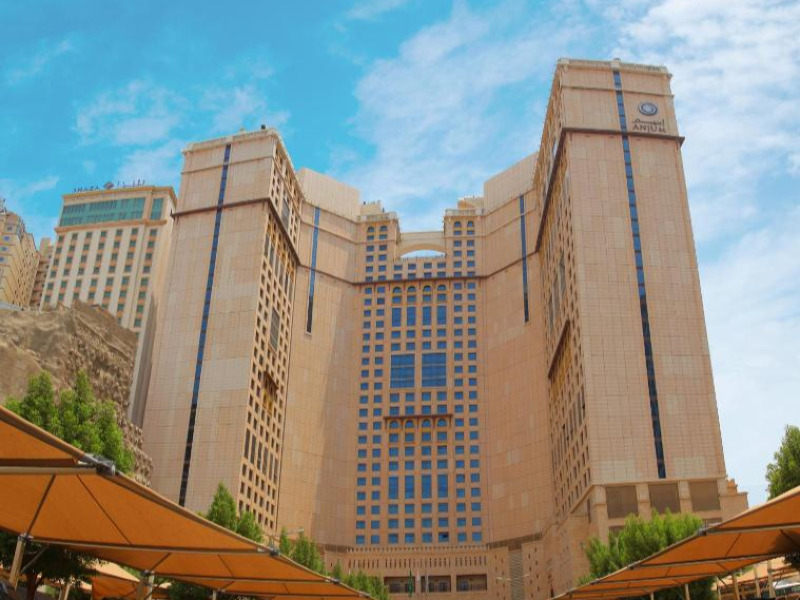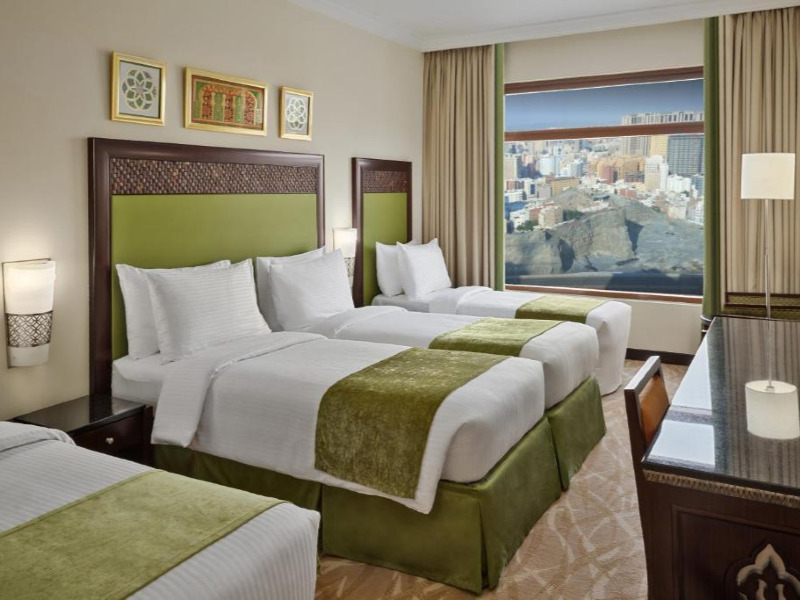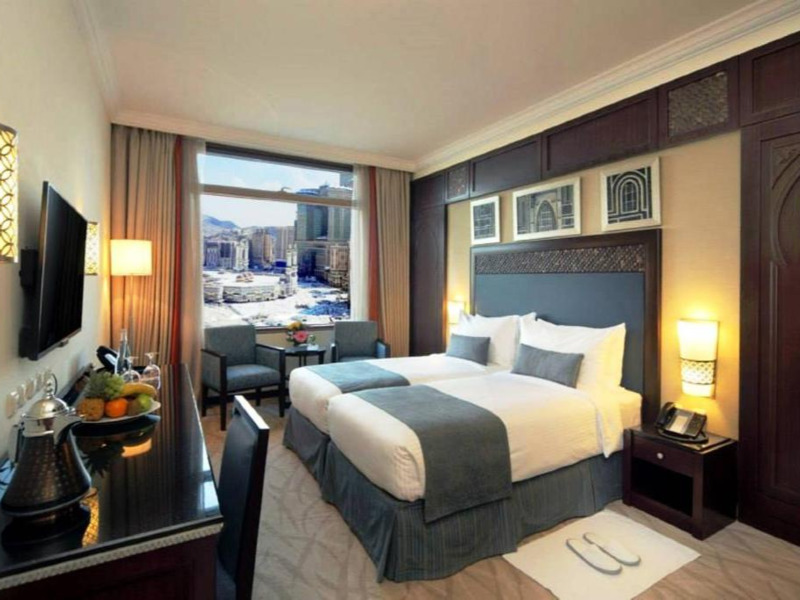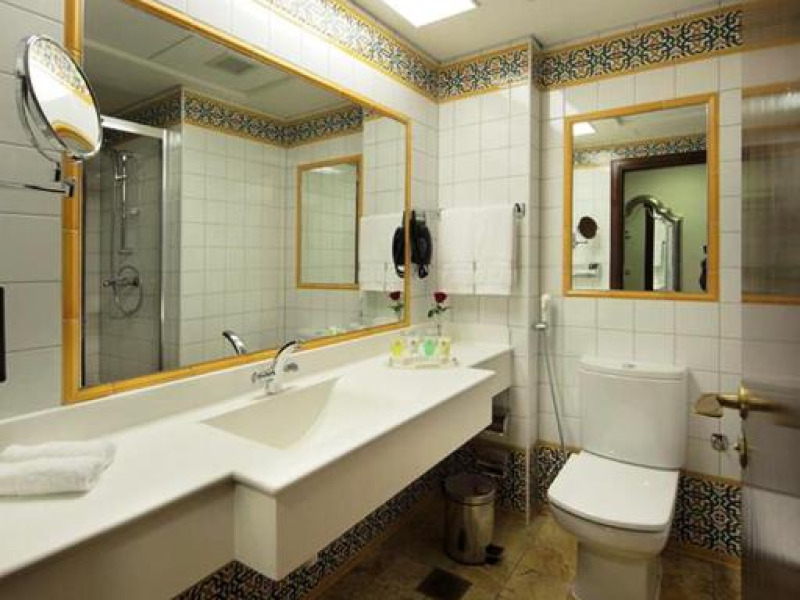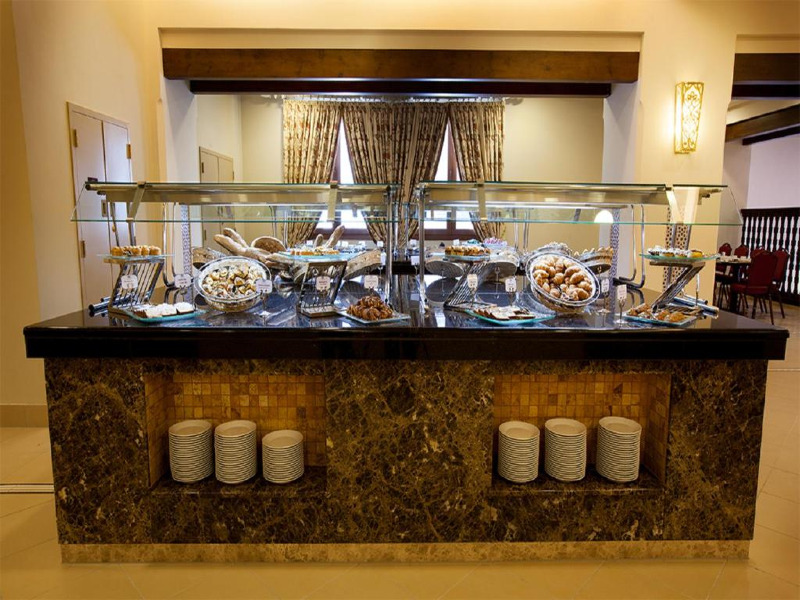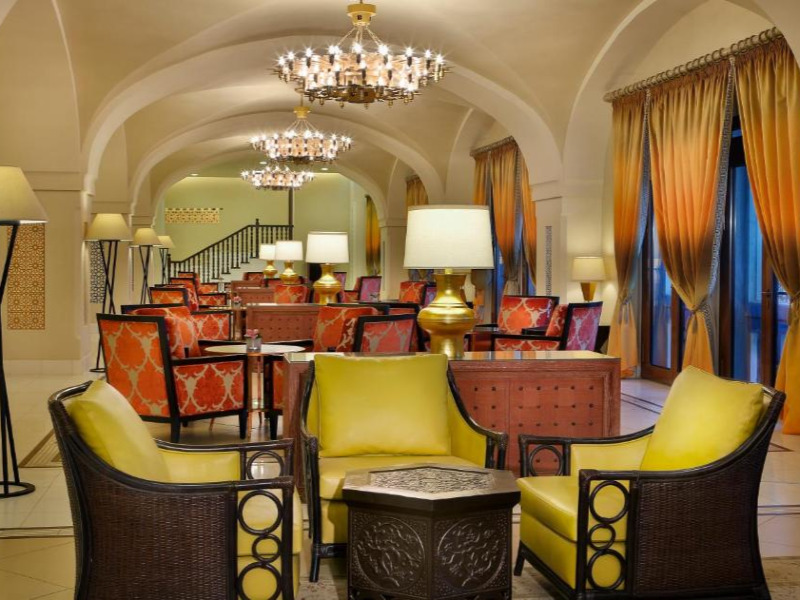 MAKKAH
Anjum Makkah Hotel
Each unit here will provide you with a flat-screen TV, air conditioning and a mini fridge. Bathrooms are fitted with a shower, a hairdryer and free toiletries. Guests can enjoy local and ...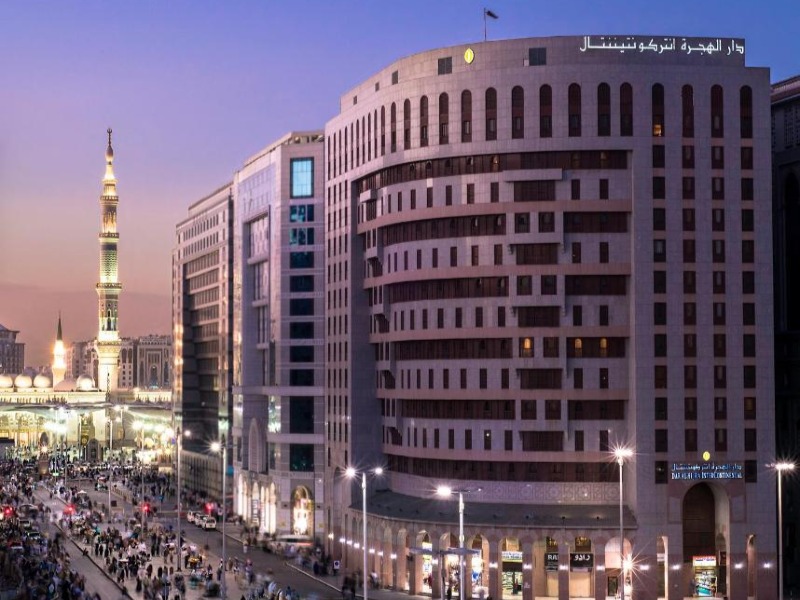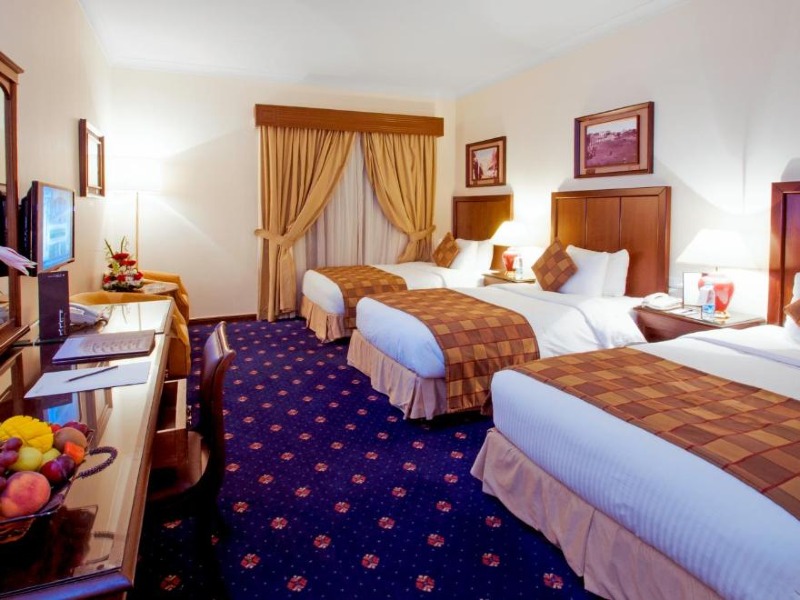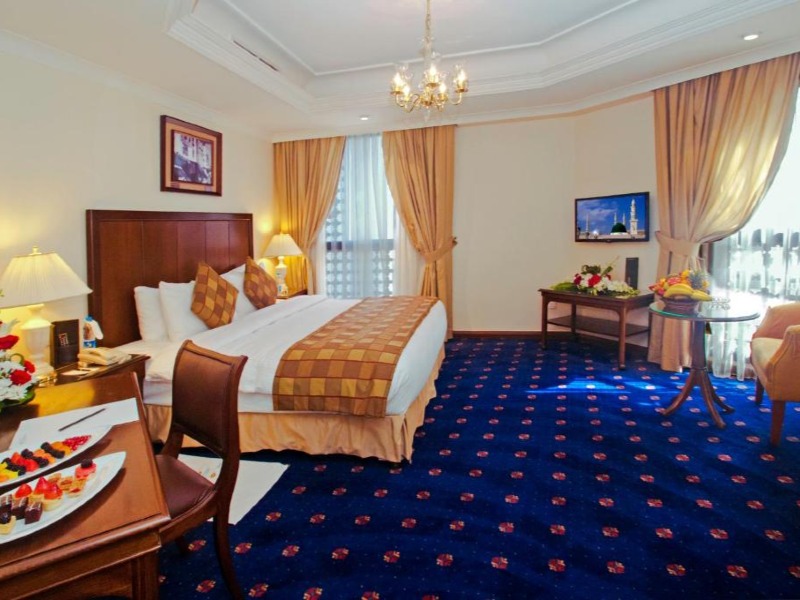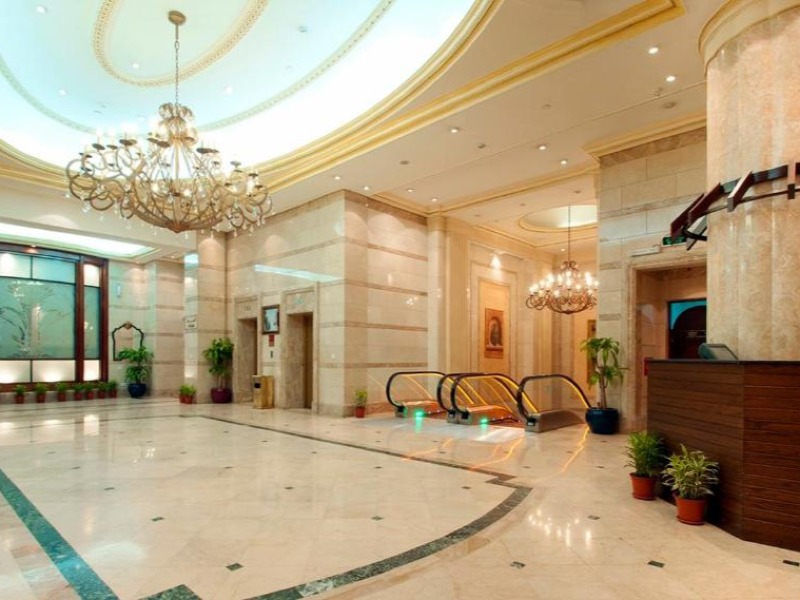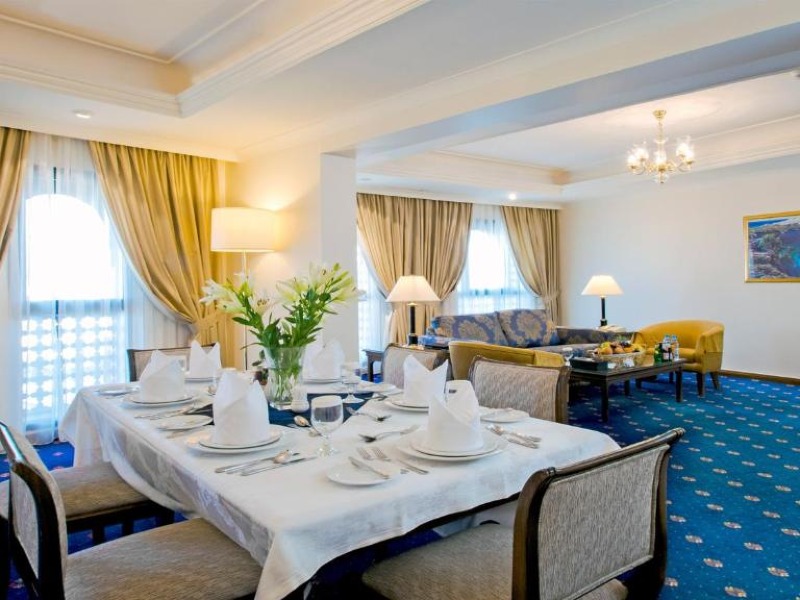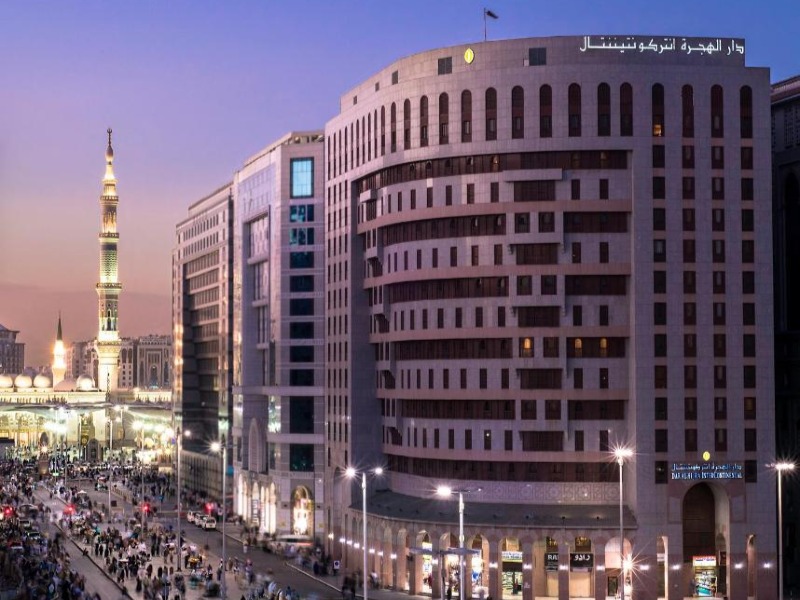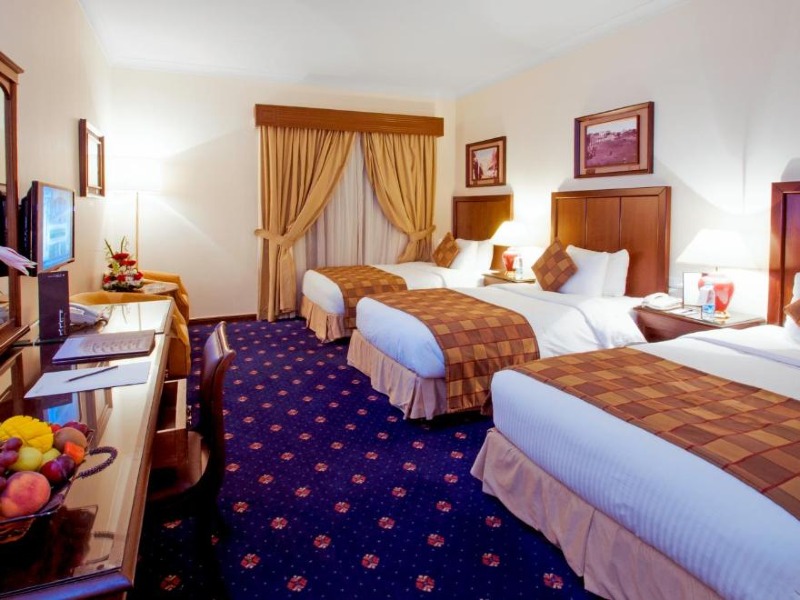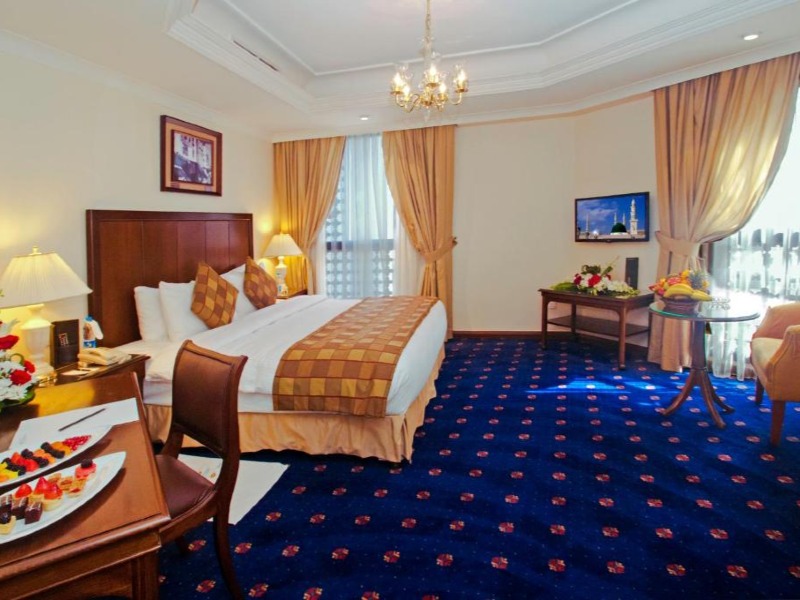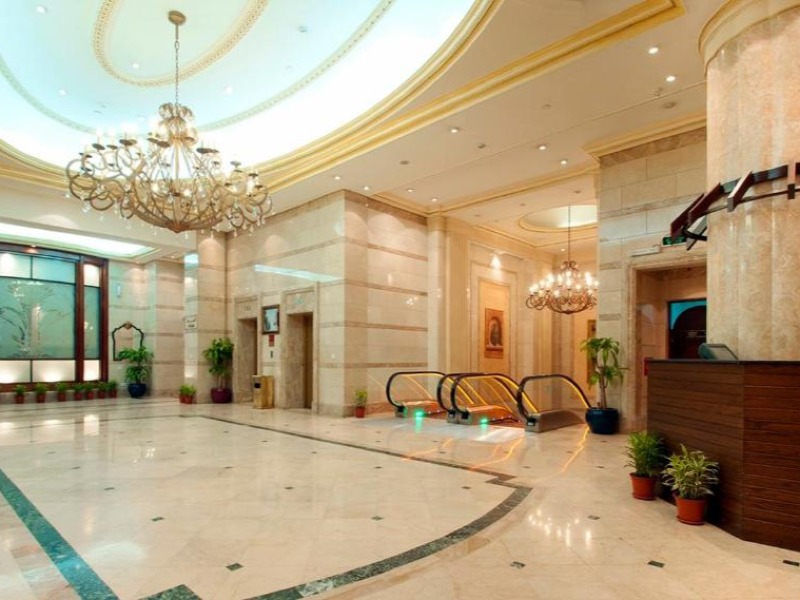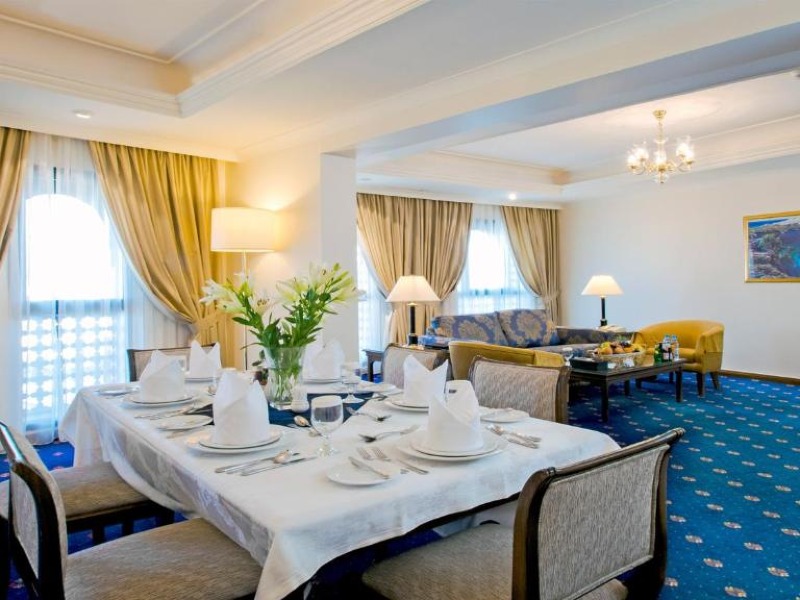 MADINA
InterContinental Dar al Hijra
This 5-star hotel features a prime location in central Madina and has a restaurant that serves Asian and International cuisine. Prophet Muhammed's Holy Mosque is 300 m away. Dar Al Hi...
Home
>
All Agents
> Hasan Hajj Tours London Ltd
10
5 Reviews
100% of customer recommend this agent
AlhamdulilAllah, my wife and I performed Hajj in 2018 with Hasan Hajj. From the time we went to their office for hajj package information, during travelling, performing Hajj and till we came back to UK, all of Hasan Hajj family members looked after us like their own family members. At every stage, they kept us informed, guided us and helped us to perform hajj. The level of attention, information and care given to every single person cannot be matched by anyone. I should have posted the review a long time ago, but i only realized it did not when i was planning hajj trip for my brother and his wife for 2019. I highly recommend their services and pray for all Hasan family members to continue providing excellent services to all future Haji's.
Previously used Hasan Hajj to book an Umrah trip for my family. They recommended and set up a lovely Umrah experience for my family. They were absolutely brilliant and provided great support with one of their representatives whilst in Makkah and Madinah. Many of my friends and family have used their services after my recommendation and have also had a great experience. Definitely my go to place for my next Umrah trip InshaAllah.
Absolutely un-parallelled and unmatched in service delivery in the hajj and umrah sector. Seriously dedicated staff and committed resources on the ground both in UK and KSA. Recognised by most of the top-end establishments in Makkah and Madinah who serve Hajjis. I went on hajj with this organisation for the first time. They organised seminars, teams (including travelling doctors) with us at every stage of the journey. It was also the time of the strikes at Heathrow - they proactively worked with Saudi Air to come up with a viable contingency plan ready to execute should the flight have been impacted by the industrial action. They were always three steps ahead of the hajj group ensuring that absolutely everything was ready and operating smoothly by the time the Haji's were progressing through each of the stages of hajj. The hajj went absolutely smoothly alhamdulillah at every stage with minimal time being wasted. Choice of hotels were excellent based on location and convenience (especially for the sisters) and hospitality. They share a fantastic partnership with an established and well resourced Moalem Group. Our tents, sofa-beds and facilities in Mina were much better than we had expected with new toilets and showers. Similarly our arrangements at Arafah and Musdalifah were also well equipped. If you are looking for the top end of the customer experience curve, then you will find these guys are already ahead of that curve. Great work Hasan Hajj! Many, many thanks for a truly smooth, well-planned and well-executed hajj.
I would give Hasan Hajj 10 out of 5 stars, if I could. Alhamdullilah the hajj could not have gone better than it did. And it was THE hajj for me (meaning: my one and only- I don't know if I will get to do another), so having no regrets is only something someone could dream of. I travelled with 3 others and we knew we had made the right choice even before we left for Makkah. Hasan Hajj provided us with a clear itinery, an awesome guide book, conducted seminars and regular emails in order to help prepare us. They are true professionals. If I was asked how they took care of us during the hajj and the time after that we were there, it would be difficult to do them justice; they treated us with the utmost respect, balancing carefully being our physical guides and allowing us time for our own ibadah. It was evident that they have a lot of experience in conducting Hajj tours because they gave the right information at the right time, and adapted what we did according to what was best for us and the group. Moreover, they were so thoughtful, for example, instead of us coming outside hotels to wait for coaches in the heat, they would ask us to wait in our hotel rooms and message us with the names of the people who they were ready to board. I could go on with the details, but to summarise it was just… The. Most. Perfect, Hajj. And Allah swt reward the whole family and all of the helpers immensely for taking us along and for helping make it easy for us; the parents, the sisters, the brothers, brother Miskhat for guiding and organising and especially brother Maher for all of his hard work and for helping us when we needed help. Allah reward them all for doing that for the entire group (and on top of that they all also did their own Hajj at the same time!) I hope Allah swt grants them the best in this dunya and the next. * I thank Allah swt for making the Hajj particularly beautiful; on Arafah we left after Dhuhr to stand and make our dua; as beads of sweat rolled of off our heads from the heat, there was an intensely loud clap of thunder, then began the sudden pouring of a constant and heavy rain, the roar of thunder continued - reminding us again and again of His greatness and strength, all the while we had the opportunity to ask for mercy alongside other believers. The atmosphere was incredibly moving, people were shouting 'Allah hu Akbar' repeatedly and the heavy downpour (and thunder) just continued on for two and a half hours. Inshallah it was a washing away of our sins and it came just as everyone was asking Allah swt to wash us of our sins. Those two and a half hours were the best time of my life.
The best Hajj and umrah tour operators around!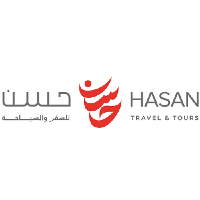 Hasan Hajj Tours London Ltd
Accreditations

ATOL Protected

Ministry Approved