Double (2 Sharing)
£ 2560
Per Person

Triple (3 Sharing)
£ 2370
Per Person

Quad (4 Sharing)
£ 2250
Per Person
El-Sawy December 2023 Umrah
El-Sawy Travel Limited is pleased to offer an Umrah package from 21st Dec 2023 to 30th Dec 2023 which includes Indirect flights from London to Madinah and return flights from Jeddah to London. During your stay, you will be accommodated in Makarem Ajyad Makkah Hotel 5* which is conveniently located just a 5 mins walk away from Haram, in Madinah your hotel will be Saja Al Madinah Hotel 4* which is only a 5 mins walk away from Al-Masjid an-Nabawi.

Indirect flights

8 days package

4 Makkah nights

4 Madinah nights

First Madinah

Visa

Transport

Pre-Seminar

Goody bag

Ziyarah
FLIGHT INFO
21st Dec 2023 Transit at Riyadh 3h 05
30th Dec 2023 Transit at Riyadh 2h 15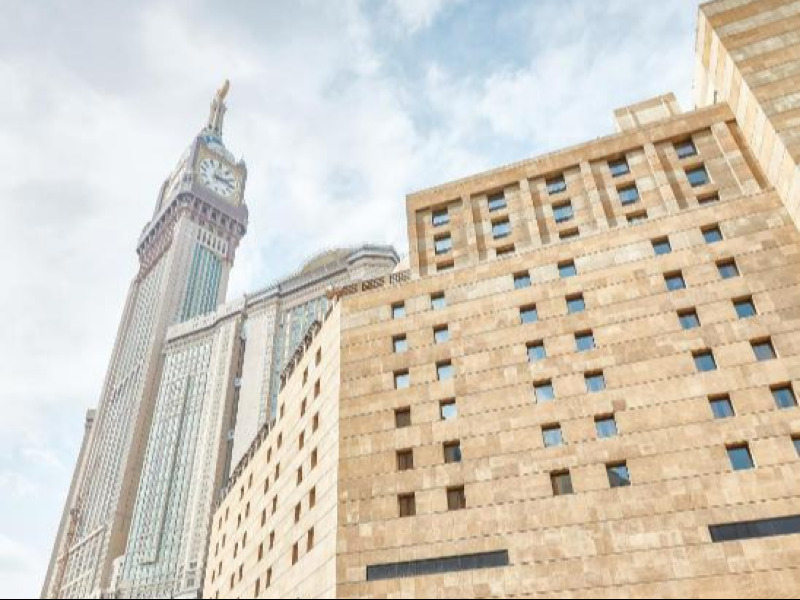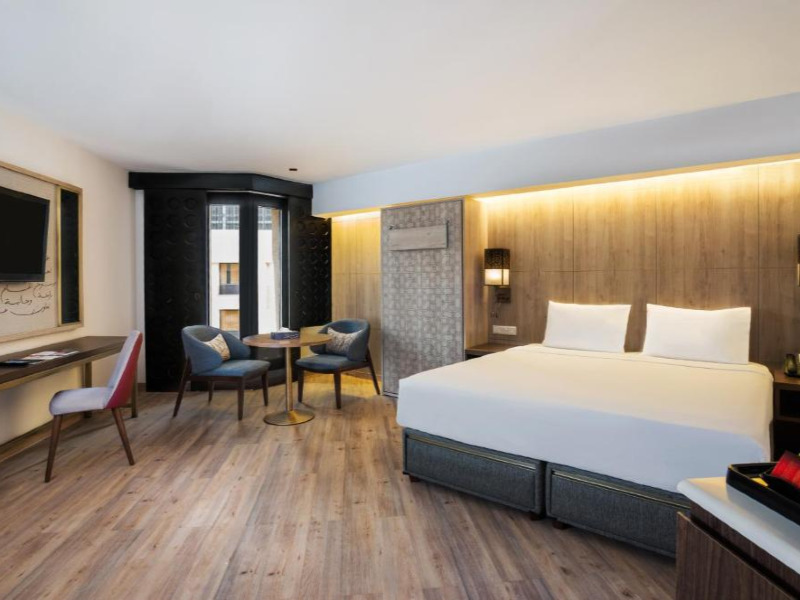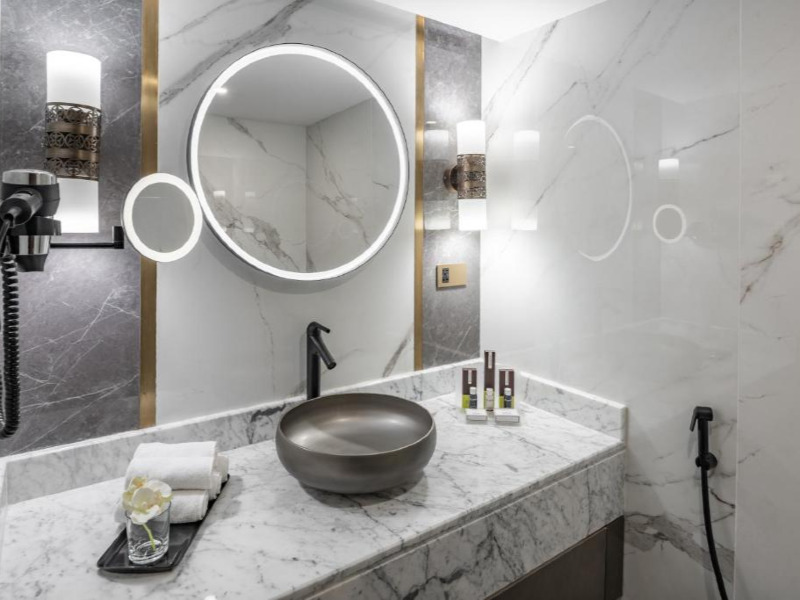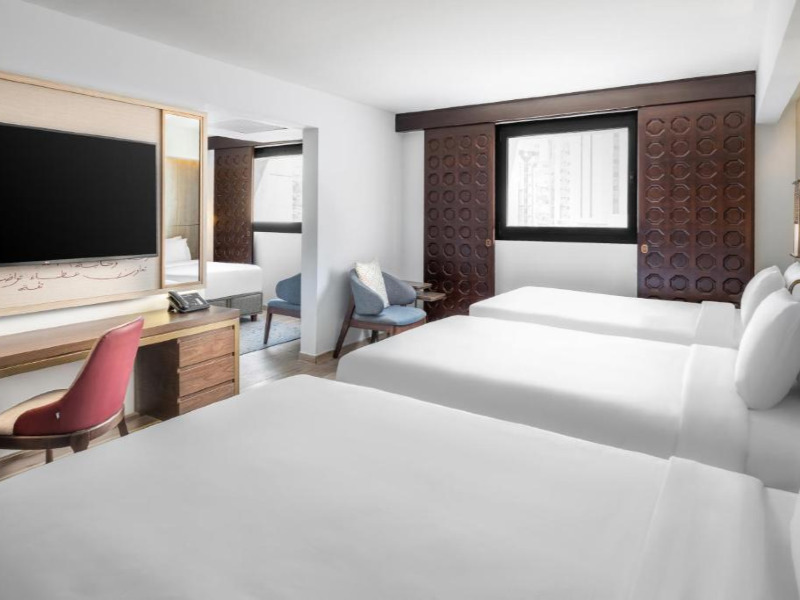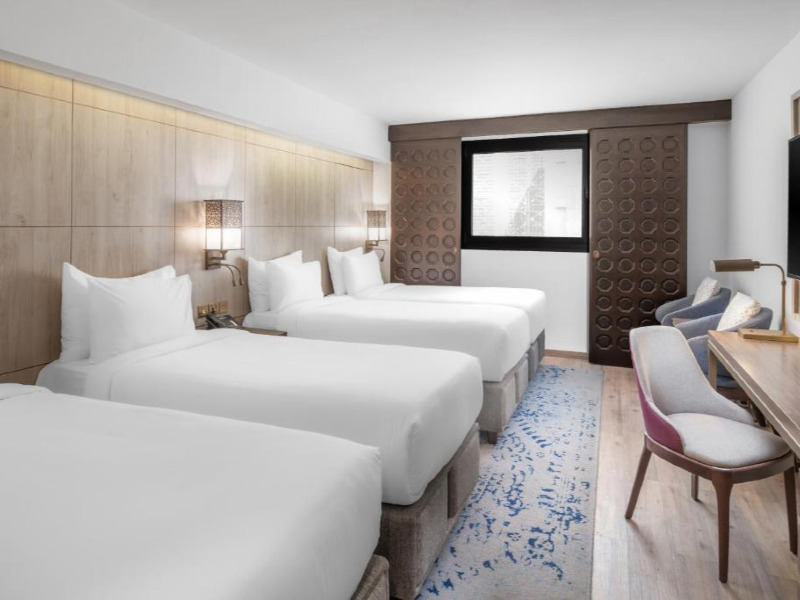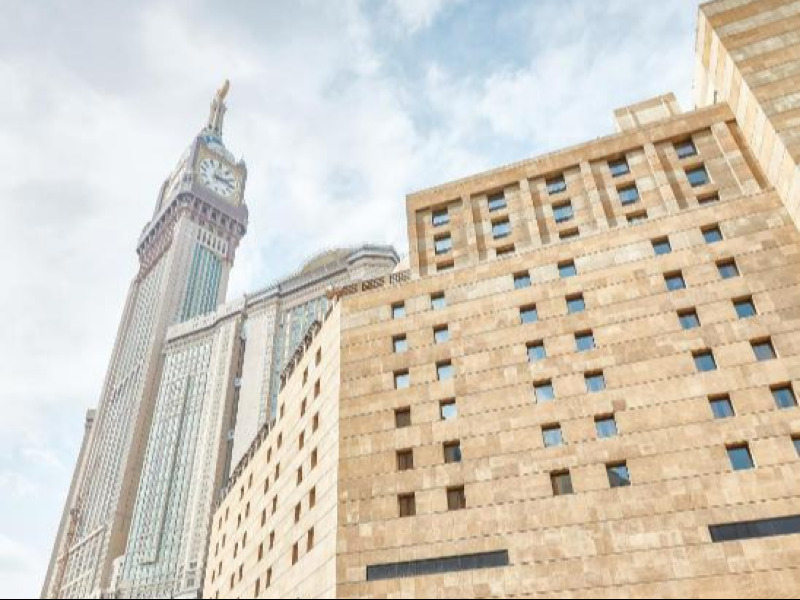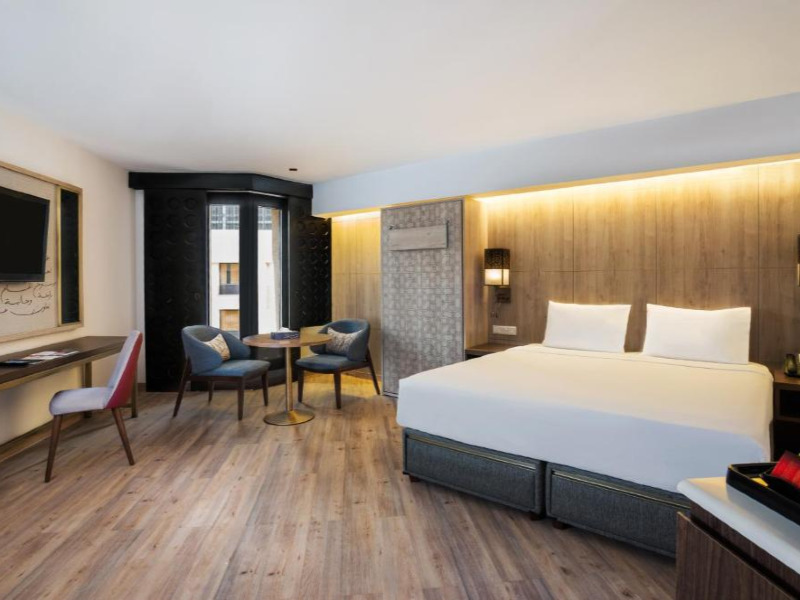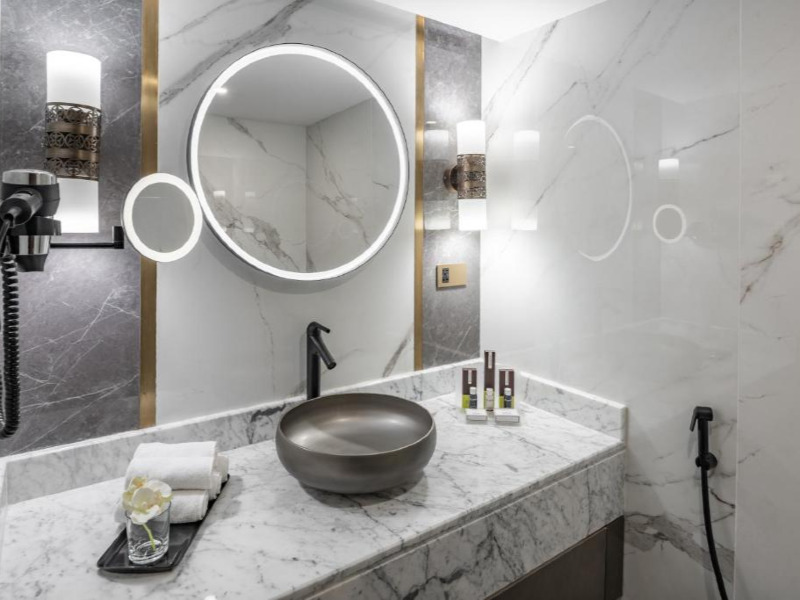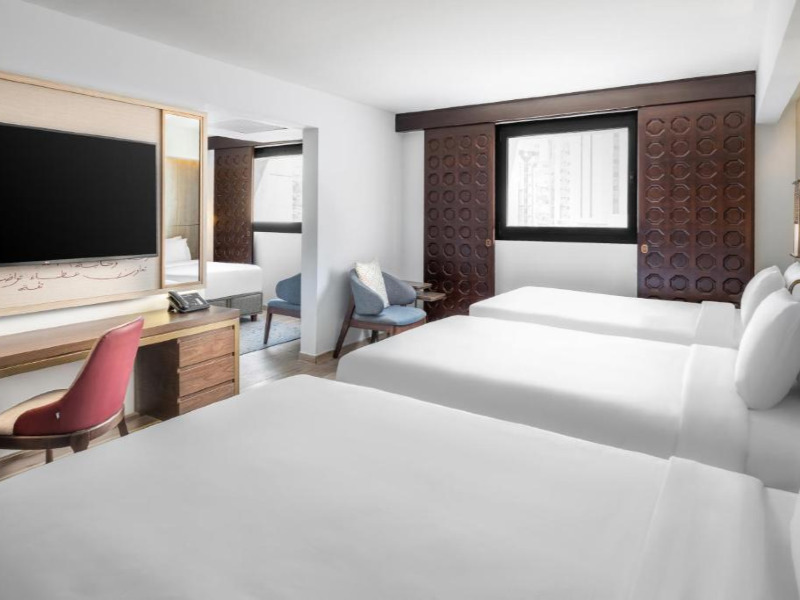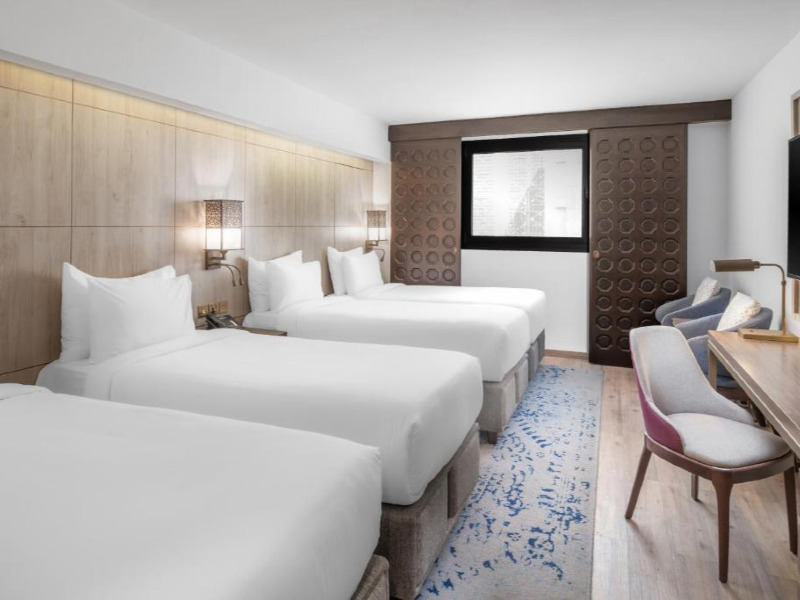 MAKKAH
Makarem Ajyad Makkah Hotel
With a touch of heritage paired with modern standards, Makarem Ajyad sits right in the center with a walking distance from the Holy Mosque and the clock tower, offering vast and comfortable common spa...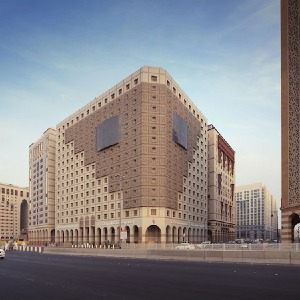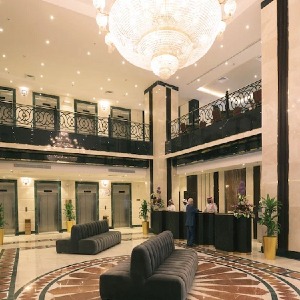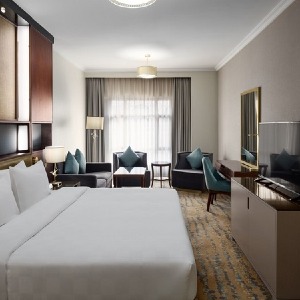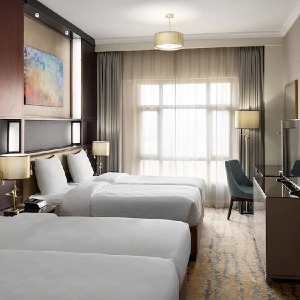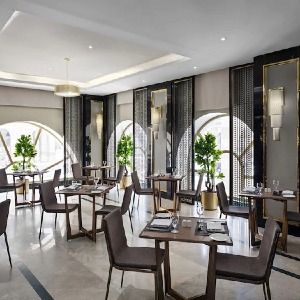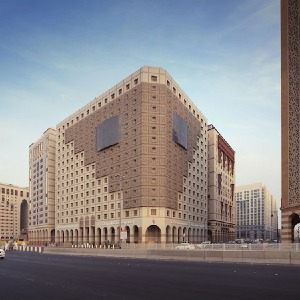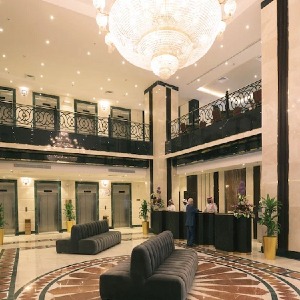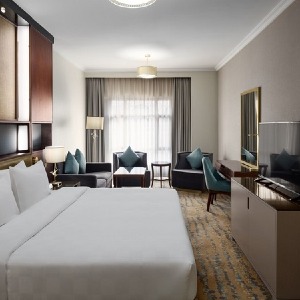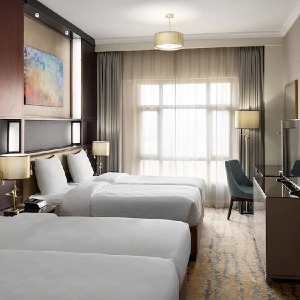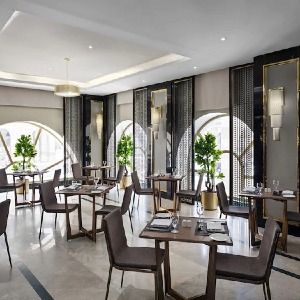 MADINAH
Saja Al Madinah Hotel
Located in the northern side of the central area in Madinah, this 4-star hotel is a 14 storied building and is located in close proximity from the Prophet's mosque. Its unique location makes it ...
9.3
11 Reviews
93% of customer recommend this agent
Fantastic & very friendly they were extremely knowledgeable in the field and I wouldn't travel with any one else. They are a Great family run business with old school values that they stick to which is hard to come by now a days with all these cheap quick online sale travel companies.. A real Diamond service definatley recommend to all my friends and family thanks Again El-sawy travel team.
Good travel agent with decent offers.
So expensive 😢
Pleasure to plan our journey and travel with El-Sawy travel. Their knowledge, passion and dedication made us feel safe and secure, highly recommend as a travel and Hajj agent. Every part of the journey was exactly as described and met, or exceeded expectations in what can be a difficult time/place to plan as an individual.
After receiving 'The Invitation' to do 3omra, I immediately called Elsawy Travel, where they had me booked and ready to fly out within a week. Such a beautiful experience and well organised by the Elsawy Team...Will deffo be coming Back In Shaa Allah when I receive the call to do Hajj.
It's my favourite travel agent. Excellent service. Thanks
Me and my wife went for Hajj with this amazing group in 2018. I highly recommend El-Sawy travel in particularly for their organization, communication and very personal experience. They tailored our travel from Dubai which really helped and also going to Medina first is the best way as getting through the airport is very easy. The guides and Imam really helped us throughout the Hajj and were able to answer all our questions and provided guidance when needed. Thank you so much for delivering the highest standards and making our Hajj go very smoothly May Allah SWT accept it from us. Ameen
Alhamdulilah this is my families second time to travel with Elsawy Travel ltd it was a truly blessed & excellent service always and my family and I couldn't be any happier! We are looking forward to travelling again Inshallah with ElSawy. We were well looked after and catered for and very well organised. He made sure that my mum who is in a wheelchair was well equipped and my mums Umrah went smoothly. Alhamdulilah the hotel was amazing and close distance to the haraam. It was a comfortable experience for all of us and we look forward to travelling again Inshallah with ElSawy! May Allah reward you all for your efforts and hard work my family really appreciate it! Jazakallahukairun 😊
Assalamualaikum ww, Alhamdulillah I am so grateful that I decided to experience my 2021 Umrah with ElSawy Travelel. Excellent service, understanding, kind, genuine and generous Uncle and Brothers. Really took care of me and my 3yo daughter, May Allah reward you for all the effort you all put into the 2021 Umrah trip especially as it was during the ongoing pandemic. Mustafa ElSawy really took full responsibility and care of the whole group making sure everyone was happy and well looked altered, accompanying us to Masjidul Ayesha for several Umrahs whilst we was in Makkah. He made sure anyone in need of help was supported wholeheartedly. My daughter adored Mustafa for the kindness he showed towards her. I will 100% be going again and probably forever actually for all Umrah and Hajj InShaAllah in the future with ElSawy Travels. The hotels were beautiful and clean to, great location, comfortable coach transport and guide for Masjid Quba, Mount Uhud, Masjid Qiblatain and Date Farm in Madinah. Overall loved the experience and I will definitely and have already recommended Elsawy Travels to friends and Family, in order for us all to have a safe peace of mind journey. May Allah shower his mercy, rizq, Barakah and blessings on Elsawy Travels. Ameen. Barakahlahu Feeki. Rasul. :)🤍
We have gone as a family with Mr Hamdy Elsawy (Elsawy travel company) in one of the best journeys I have been before we went to Macca and Medina for the first time in Medina we stayed at Almuna Karim leader hotel which is one of the best hotels it was just five minutes walk from the entrance to Almasjid Alnanbawy. were able to pray in the first lines within just five minutes of leaving the hotel. The rooms were spacious and the breakfast was very nice. Then we travelled by bus to Mecca where we stayed in Makarym Ajyad Hotel. The hotel was just eight minutes walk from the door of Al Kaaba Almusharafa. Mr Moustafa Alsawy was with us throughout the whole journey We were able to perform three Umrah and this was with the help of Moustafa who was very knowledgeable and he helped us with any difficulty we faced. He didn't leave us at all. The air flights and transport were arranged for us . I strongly recommend Elsawy Travel for any Hajj or Umrah.
Five star. I went with Elsawy to do my first Umrah with my family. From my initial discussion to my Umrah completion it was really first class. Everything that was on the itinerary was fulfilled plus more. Personal service provided by the Elsawy family member was excellent throughout. Mostafa and his Saudi representative (smart English talking man) had made our experience simple by giving us step by step instructions, then they followed it up with messages. The group itself was made up of about 6 different nationalities and different age groups (eldest 75 to youngest 9) everyone got on so well and quickly became friends. Both hotels Pullman zam zam Medinah and Mekeram Ajyad Mekkah were both very good and in fantastic locations and good friendly staff. Mostafa planned our tawaaf for midnight to 2am this was one of the best times to visit because of the month of Ramadan Kaaba area gets extremely busy. We went again using his timing and found it was the perfect timing. Elsway provided us with memorable gifts and to top it all off was at Heathrow airport when the owner of the company himself was waiting to greet and congratulate us all. This is truly a wonderful family owned business that really cares about their customers. No surprise that it has been going on for 40 years and took the first pilgrimages to Hajj from the uk and possibly Europe. When I was at their Central London office near Baker st. I met one of his clients who went with Elsawy travels to Umrah/Hajj 26 times. Well done and looking forward to going with you again inshallah. Jazak'Allah khair.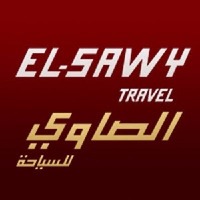 The first international company to arrange hajj and umrah trips from Britain was established on the 11th of October 1978 with an excellent reputation with the ministry of hajj in Saudi Arabia. With over 37 years experience, the first hajj trip departed London in 1981. El-Sawy travel has the expertise to ensure that your umrah and hajj is performed in accordance with the Sunnah of the prophet. We have the resources to ensure peace of mind during your stay in the holy cities in Makkah & Medinah.
Accreditations

ATOL Protected

Ministry Approved