Double (2 Sharing)
£ 2095
Per Person

Triple (3 Sharing)
£ 2195
Per Person

Quad (4 Sharing)
£ 2350
Per Person
Umrah With Mufti Menk – Feb 2024
Package Includes:

With Mufti Menk
Visa processing & acquisition
Return flights
Air conditioned ground transport
Dedicated Shaykh & tour guides throughout trip
Buffet breakfast in Madinah & Makkah
Jumuah in Makkah & Madinah
Ziyaaraah in Makkah & Madinah
Pre-Umrah seminar in UK
Daily lectures & reminders
Free goody bag
Free Ihram

Ihsaan Tours is pleased to offer an Umrah package from 7th Feb 2024 to 17th Feb 2024 which includes Indirect flights from London to Jeddah and return flights from Jeddah to London. During your stay, you will be accommodated in Jabal Omar Hyatt Regency Makkah 5* which is conveniently located just a 6 mins walk away from Haram, in Madinah your hotel will be Elaf Al Taqwa 4* which is only a 6 mins walk away from Al-Masjid an-Nabawi.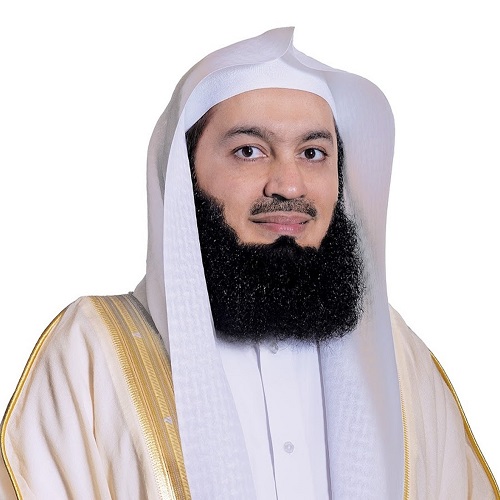 Spiritual Guide
Mufti Menk
The Grand Mufti of Zimbabwe's Muslim community

Indirect flights

11 days package

5 Makkah nights

5 Madinah nights

First Makkah

Visa

Transport

Pre-Seminar

Goody bag

Ziyarah
FLIGHT INFO
7th Feb 2024 Transit at Istanbul 1h
17th Feb 2024 Transit at Istanbul 1h 15
MAKKAH
Jabal Omar Hyatt Regency Makkah
Situated at the heart of the holy city of Makkah, Jabal Omar Hyatt Regency Makkah offers visitors and pilgrims alike a unique hospitality experience, blending comfort and convenience in an elegant atm...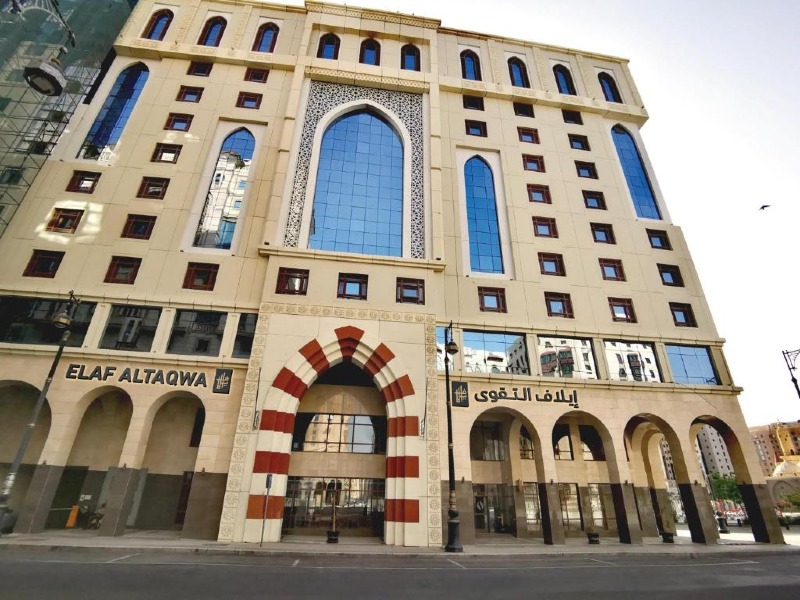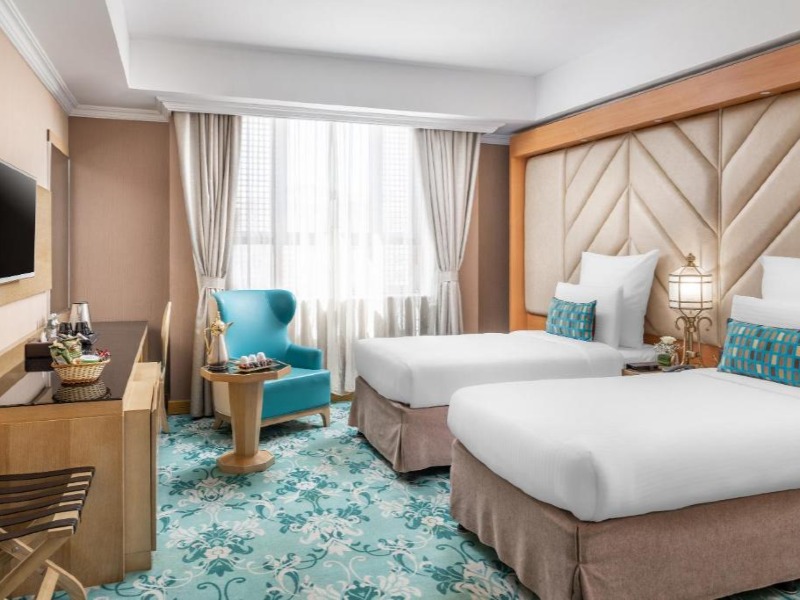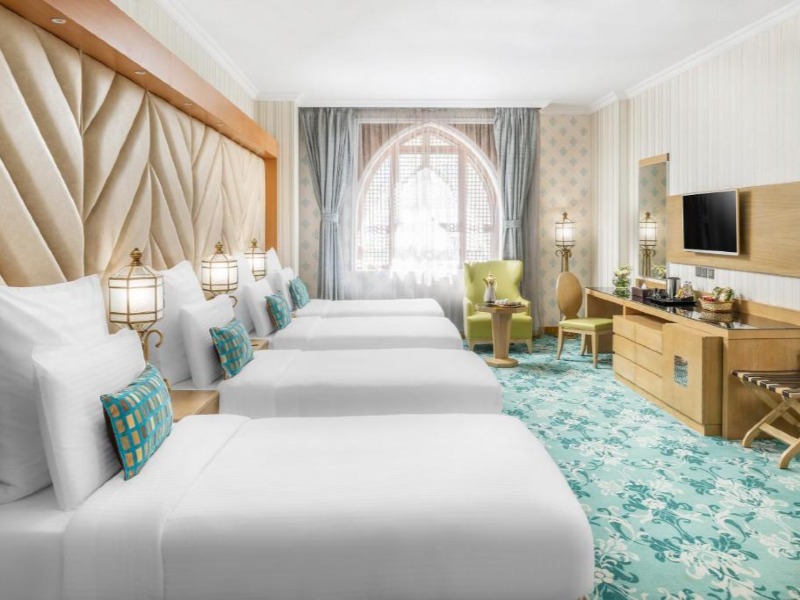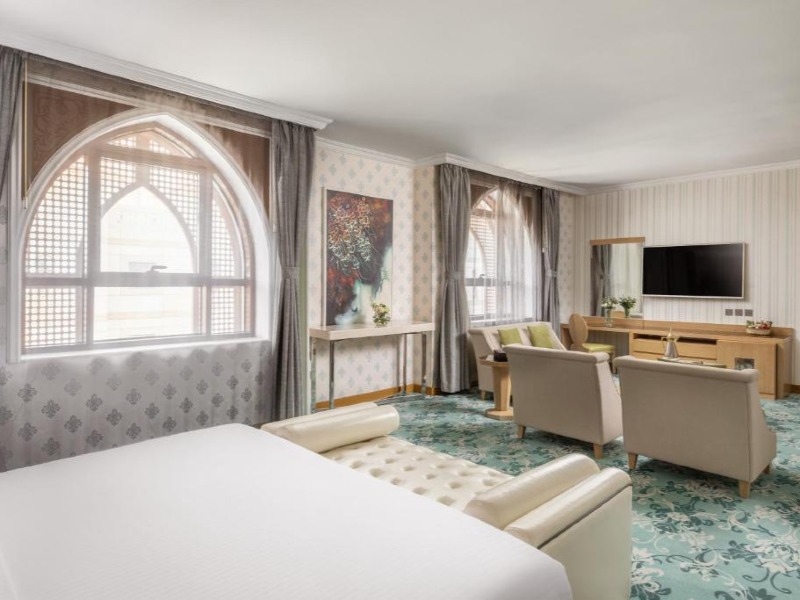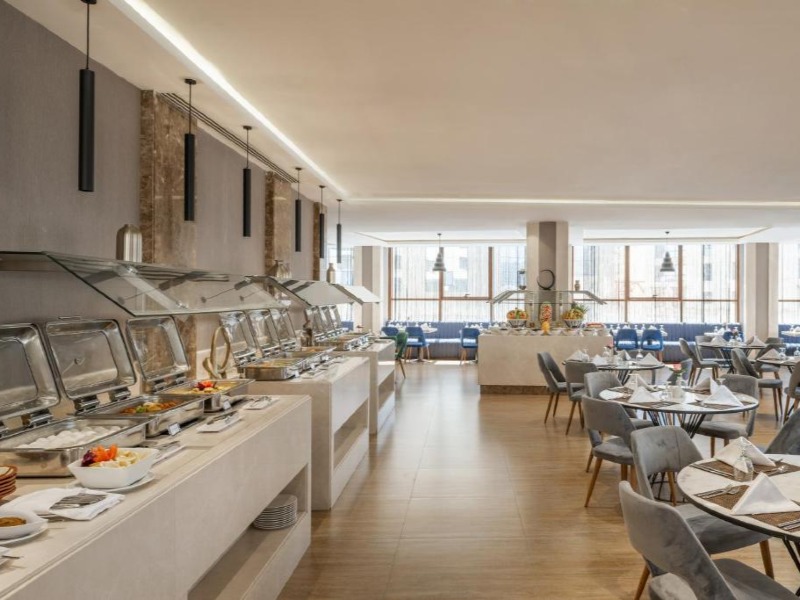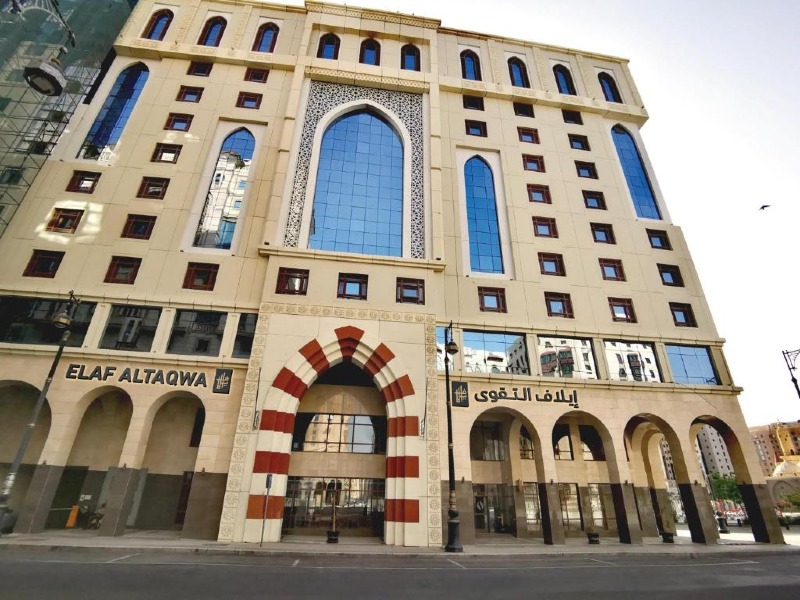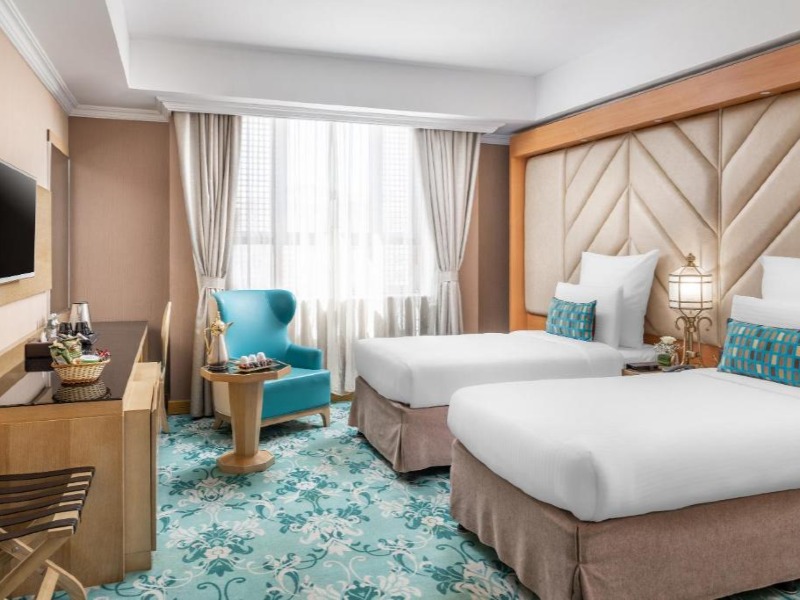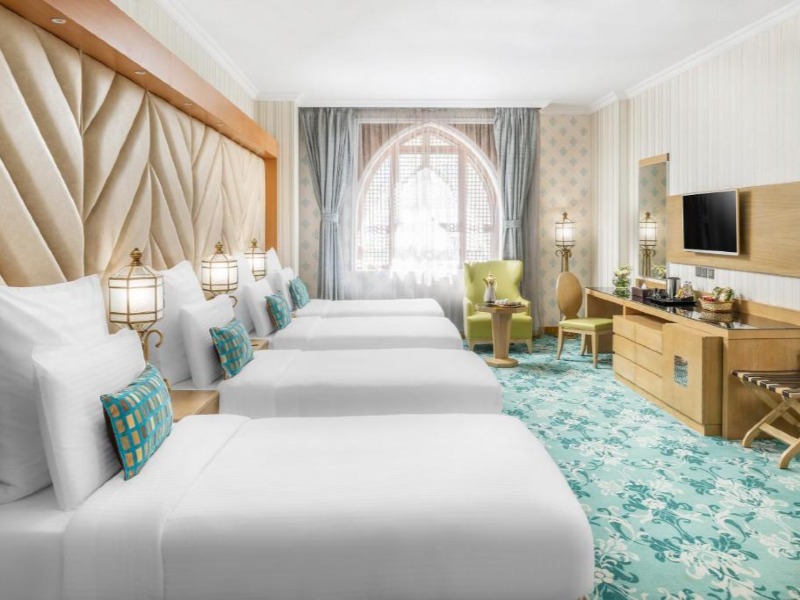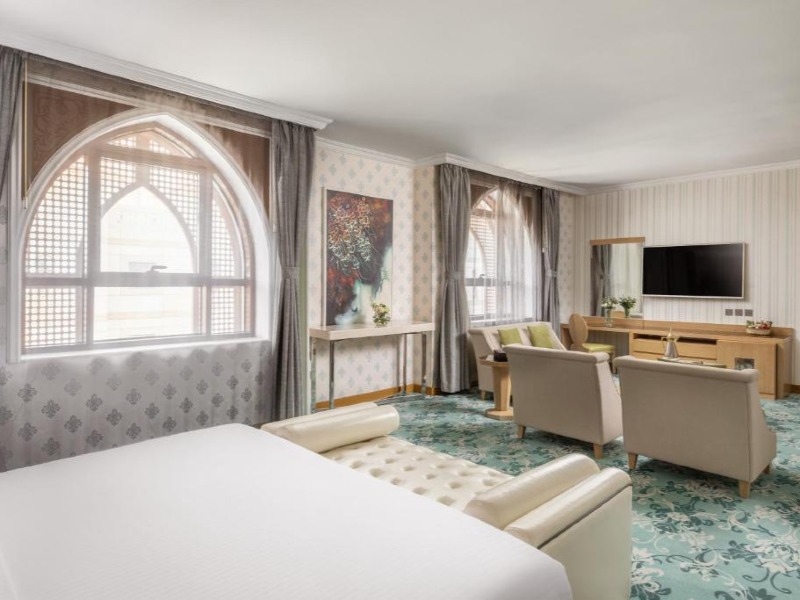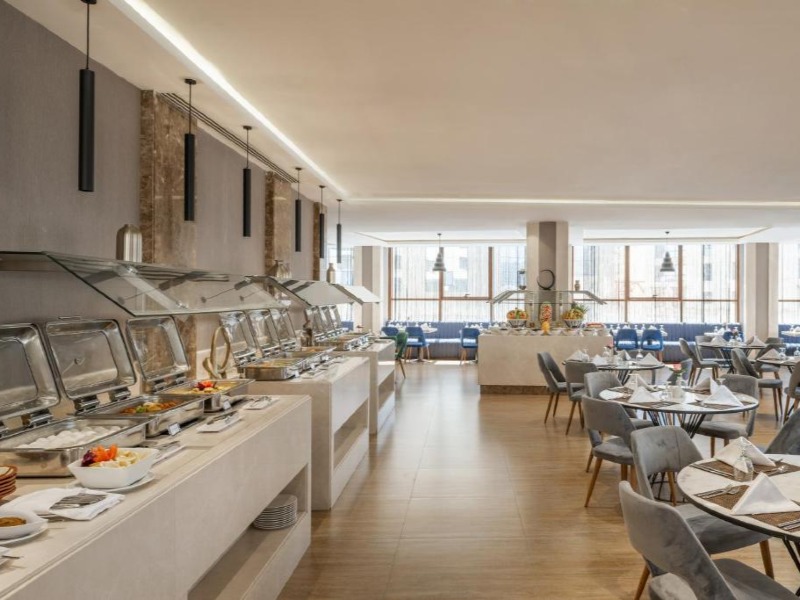 MADINAH
Elaf Al Taqwa
Elaf -Al Taqwa Hotel is located a few steps away from the courtyard of Al Masjid an-Nabawi. It is adjacent to Quba Street (Darba Sunnah). The hotel makes for a favorable choice of stay for pilgrims an...
10
13 Reviews
100% of customer recommend this agent
Everything went smoothly thanks to Ihsaan Tours and must say they made it too easy for us! Brother Mustafiz/Bilal/Musa and everyone else at Ihsaan you guys did a fantastic job, like you brothers said our hajj is on your shoulders; everything that was promised was delivered. From the paperworks to London seminar to Madina, Azizia, Mina, Arafat and to Makkah as well as organising the inspirational speeches from the from Shaykh Abu Khaled and others it was a job well done and we can't fault on anything. We were always well informed via telegram. Me and my husband will never forget the favour done by brother Mustafiz and Bilal. May Allah bless both of you immensely and may Ihsaan Tours be successful and continue providing the service. AMEEN I will definitely recommend Ihsaan Tours to anyone who wants to book hajj/umrah. Recommendations: 1 Direct flights 2 Cut back on the food and drink as well as the potion size!
1st service Very reassuring too packages and a very good price went for Umrah by myself matched my quote with another agent and added a 5* hotel they gave me a tourist visa had no issues what's so ever top lads
I've been Umrah with these brothers twice and both experiences have been amazing! I don't think I would now ever consider going with any other company
Alhamdullilah went for Hajj with them in 2018. I can see amazing reviews left already and very detailed mashaaAllah. Just to add my experience with Ihsaan Tours: - Amazing service. - Affordable prices. - Amazing people in general just speaking to them for a few minutes you can tell! - I wouldn't hesitate to use them again. May Allah bless the organisers!
Very good service went hajj 2019, tour operators really know how to organise the group good transportation good hotels. Whenever I decide to go back to hajj or umrah I will take ihsaan tours.
I've had the opportunity to experience the Moroccan Retreat 2020 and to be a part of the first group on the Pakistan retreat 2022. Brother Bilal and Brother Mustafiz have always delievered an excellent service with complete transparency with the package in a hassle free manner. On both trips they exceeded all expectations, whilst going over and beyond and always over delivered on their promises. I will be looking forward to many more trips with Ihsaan Tours to come In'shaa'Allah.
I've been on a trip with Ihsaan tours and I loved it so much. My money was spent wisely there was so much they were providing for us I had no worries about anything since everything was taken care of. I spent my whole time worshiping because everything was given to me. Honestly one of my best time ever I can't appreciate ihsaan tours enough they do a great job and everyone is so respectful and kind. in'sha'allah looking forward to another trip with them.
Umrah December 2021 Makkah Hilton Suites Jabal Omar Medinah Pullman Zamzam Advisor: Mustafiz Alhamdulillah my trip to umrah was completely smooth. I initially got quotes from different travel agencies and although ihsaan Tours ended costing more I decided to go with them purely because of the transparency and communication I got from Mustafiz. He is genuine and straightforward. He communicates consisely and clearly. I told him the hotels I wanted and the dates and he got me them. Other travel agencies kept trying to alter few things or couldn't get it exact. Mustafiz has always been available to communicate on phone calls or whatsapp and I was able to visit him in his office. He explained all the processes and created an itinerary which made it much more simpler and stress free. The transport arranged were all good and decent cars. All went smoothly no delays. Only downside is the drivers don't have good English. No need to review the hotels on here check trip advisor. I would recommend them.
Alhamdulillah I was blessed to travel with Ihsaan Tours. From the get go they provided an amazing service. From booking to return. We travelled to Pakistan for the retreat. It was one of the best trips I went on. They way it was organised and coordinated was incredible Allahuma barik. We had updates everyday for our meet ups and day to day schedules. They also went to the extent to have private vehicles fully equipped for the large group they took. We travelled 10 cities in 10 days, at first I thought this would have been too much but they pulled it through with their amazing grounds team and contacts in Pakistan. The ensures at all times the safety of the group and assisted us throughout the whole trip. If you are looking to travel and keep within the guidelines of the Shariah then look no further and book straight away inshaAllah. They truly have become family Alhamdulillah. May Allah swt bless them and protect them from all evil. Aameen
We as a family were very fortunate to choose ihsaan tours for our umrah trip, every experience was 5* high expectations from far and beyound. Both of the hotels in makkah & madinah where near the haram walking distance al hamdulliah couldn't ask for more, the experience and the knowledge from the sheikh was so helpful and it made our umrah more easy and understanding. The ziyaraat was mind blowing and amazing experience, so once again to ihsaan tours and the fabulous team memeber who helped us and gone extra miles to make our umrah trip more blessing and a great memory for our family. Jzk may Allah bless you and more success to u all can't wait for another trip with you guys. Fahad Ali Khan
Ihsaan Tours, what can I say. It's been a pleasure doing Umrah with Bilal and Mustafiz, the brothers went above and beyond what they could with a big group of people and allowed us to peacefully do our own umrah with the right guidance. We did have a missing luggage, which was stuck in Istanbul, I went twice to the airport to chase them but brother Bilal went the third time and found it. He didn't need to do this but he went out of his way (with Harris) to do it anyway. Would definitely recommend going with Ihsaan tours, though the organisers were Eman Channel, they provided the logistics of everything. We was provided with 5 start hotels with amazing views in front of the mosques in Makkah and Madinah. How on earth did they manage that with the price we paid. Amazing! Anyone who hasn't been Umrah before should definitely go with these brothers, they'll respond to you ask quick as they can. Alhamdulillah faultless. Jazakhallah for providing us with an amazing Umrah. Many thanks, Umar Suhail
My husband, baby and I just got back from the Mufti Menk Umrah tour. The whole experience was brilliant and planned and executed meticulously. They were very organised months ahead. The brothers really looked after us so we would like to say a special thanks and jazakhAllah khair to brothers Bilal, Mustafiz, Azeem, Harris and brother Joynul from Light upon Light, and everyone else from the team who I may have missed. Updates were regularly communicated and they were always there to help us with any questions or issues. Both hotels in Makkah and Madina were 5* were in very close proximity to the masjids and shops/food places. Brother Bilal, thank you for your help when my baby was ill and pointing me in the right direction of where to go for a pharmacy. The private villa night out with Mufti was a nice chilled out night, and the private date farm visit was so much more than I thought it would be. Would highly recommend this tour company. May Allah bless the brothers and their families Ameen and grant further success to their business Ameen. Such a special and memorable trip and met some lovely people on the tour too.
Alhamdulilah gave me the chance to go umrah for the first time, and I can definitely say with ihsaan tours and their staff it was made much easier by the will of Allah. Without ihsaan tours I'm not sure I would've done this umrah trip anytime soon. Also great staff and great communications.
Lorem Ipsum is simply dummy text of the printing and typesetting industry. Lorem Ipsum has been the industry's standard dummy text ever since the 1500s, when an unknown printer took a galley of type and scrambled it to make a t
Accreditations

ATOL Protected

Ministry Approved