Double (2 Sharing)
£ 2195
Per Person

Triple (3 Sharing)
£ 1995
Per Person

Quad (4 Sharing)
£ 1895
Per Person
5 Star December Umrah Package 2023
Zamzam Travel is pleased to offer an Umrah package from 27th Dec 2023 to 6th Jan 2024 which includes Indirect flights from London to Jeddah and return flights from Jeddah to London. During your stay, you will be accommodated in Swissotel Makkah 5* which is conveniently located just a 7 mins walk away from Haram, in Madinah your hotel will be Mysk Touch Al Balad 3* which is only a 5 mins walk away from Al-Masjid an-Nabawi.

Indirect flights

11 days package

5 Makkah nights

5 Madinah nights

First Makkah

Visa

Transport

Pre-Seminar

Goody bag

Ziyarah
FLIGHT INFO
27th Dec 2023 Transit at Riyadh 3h 15
6th Jan 2024 Transit at Riyadh 2h 05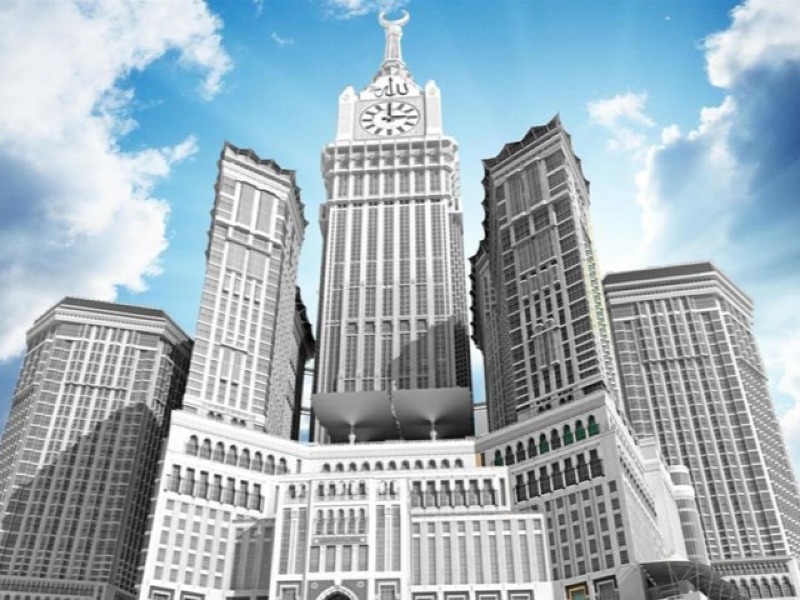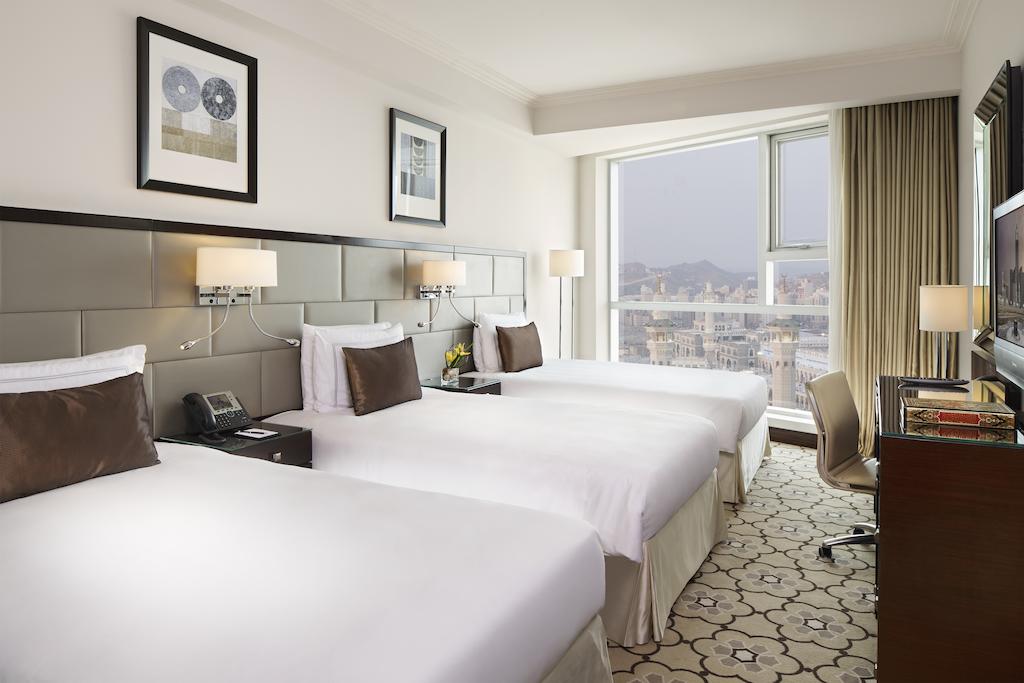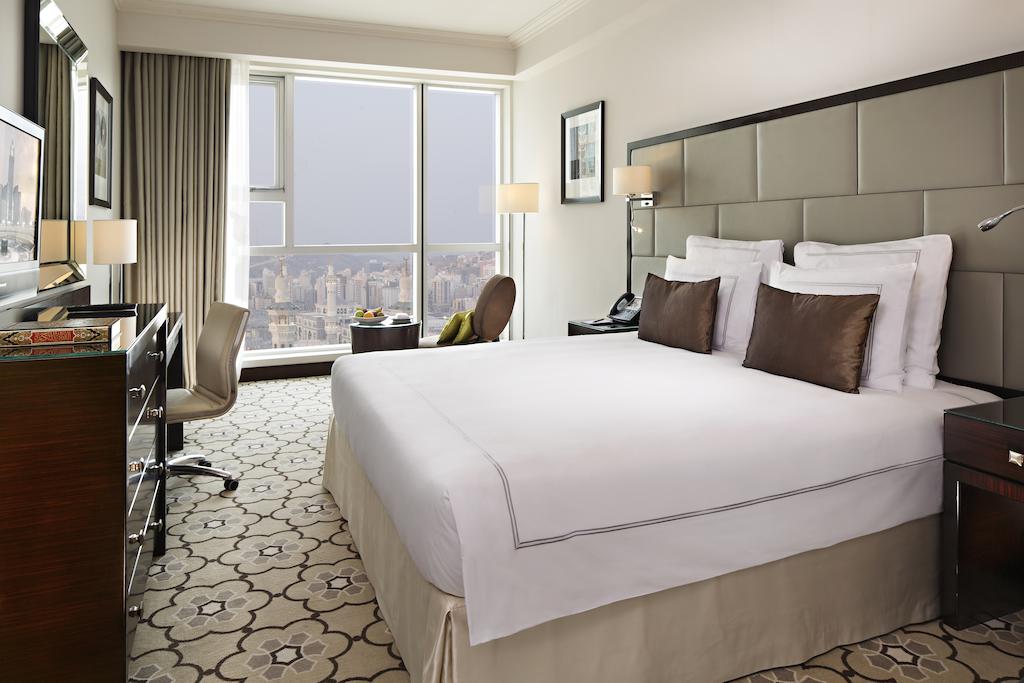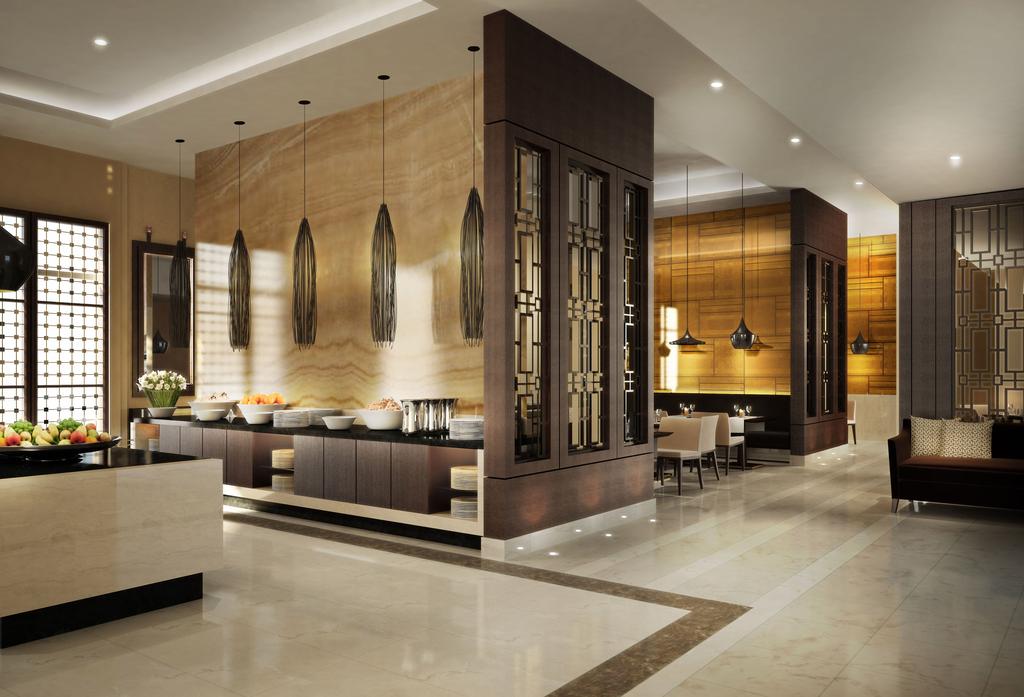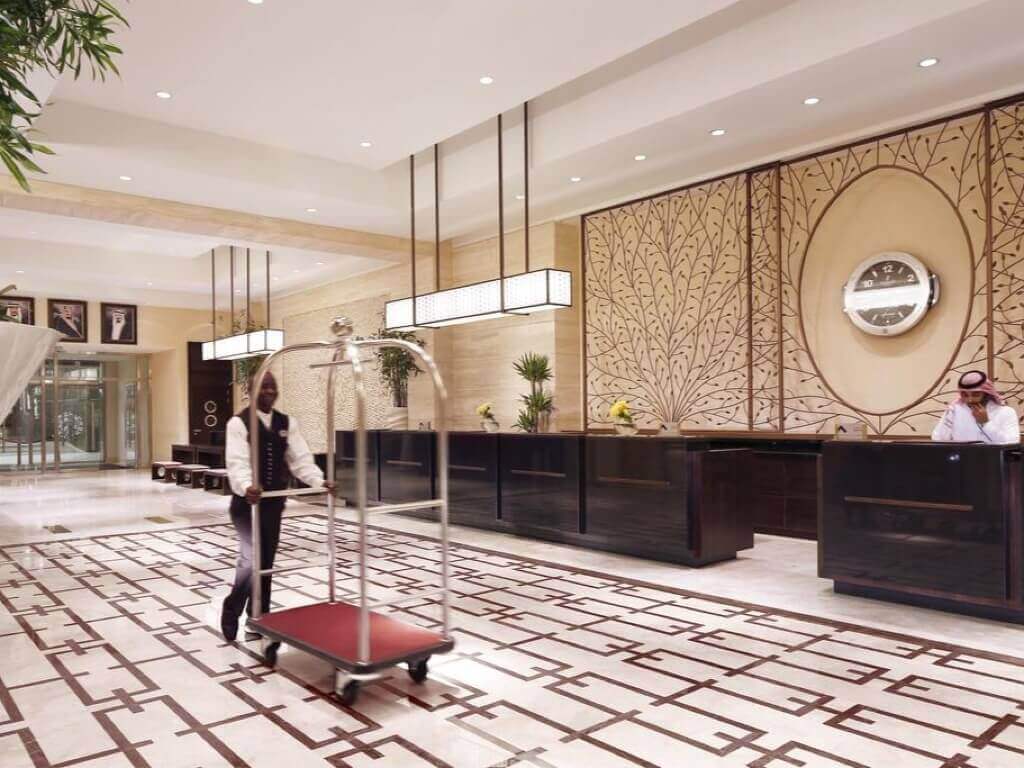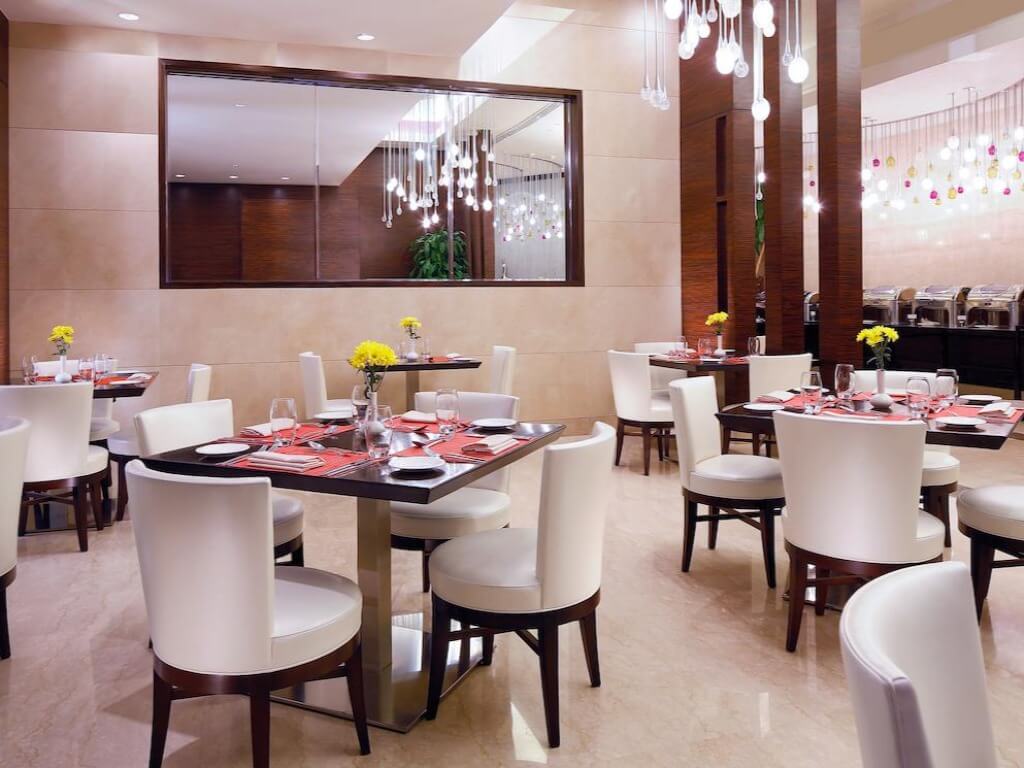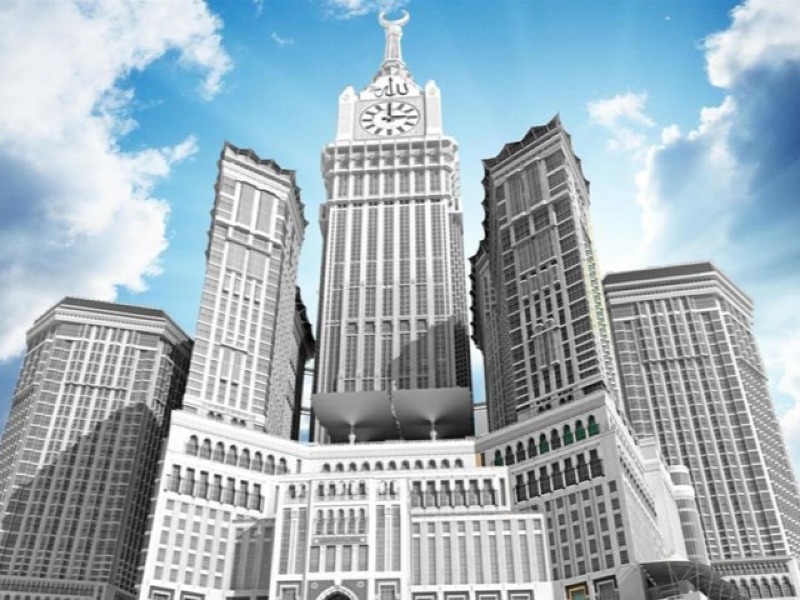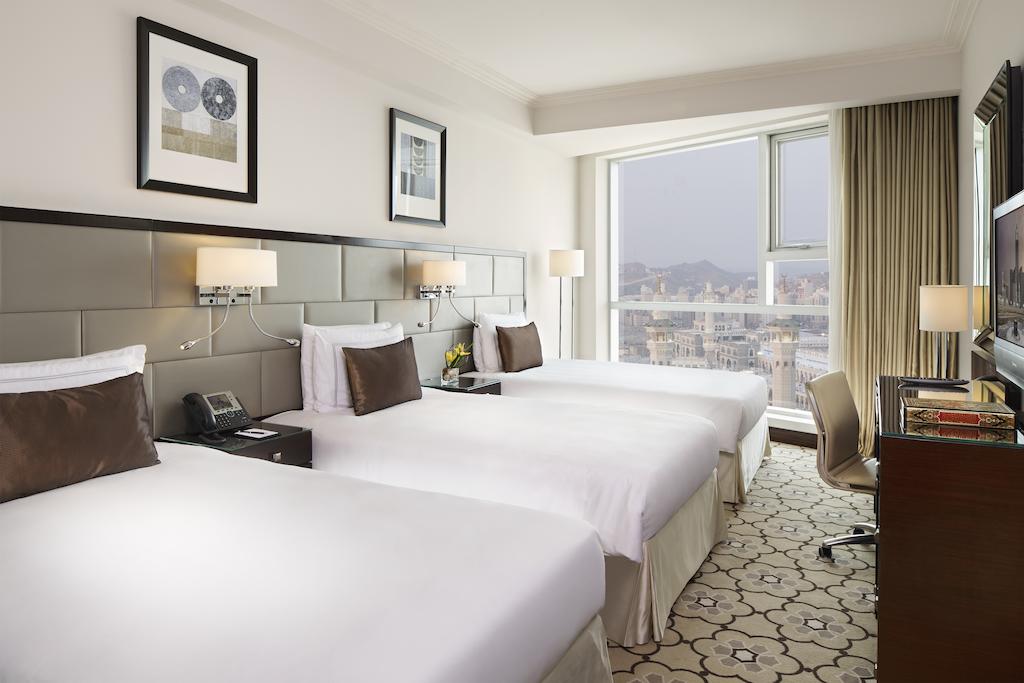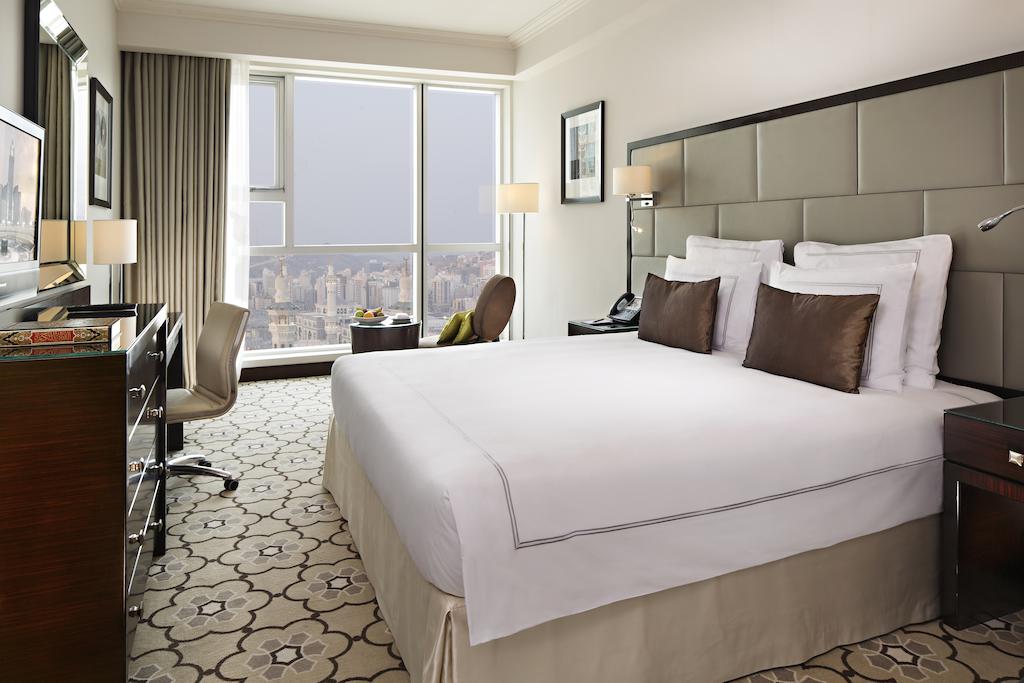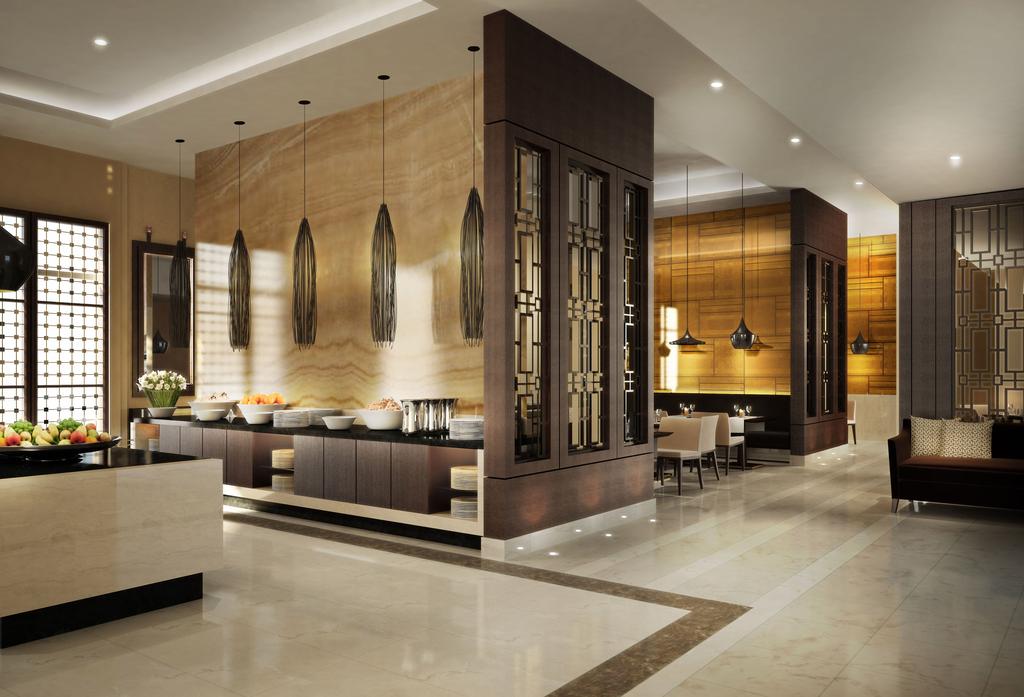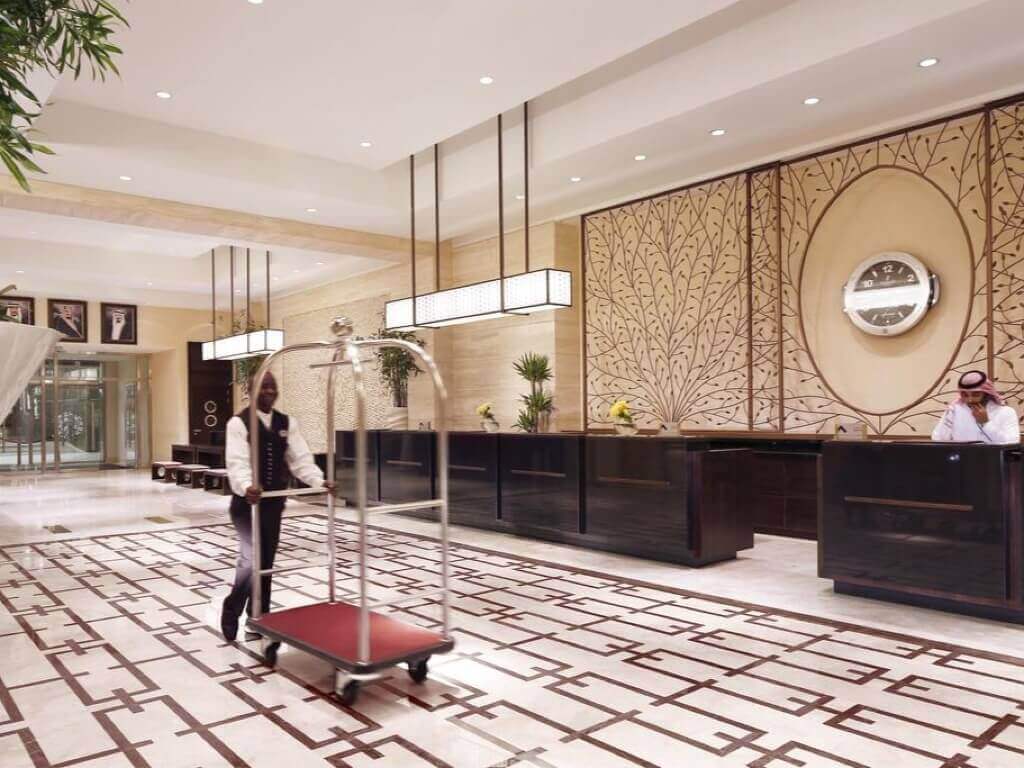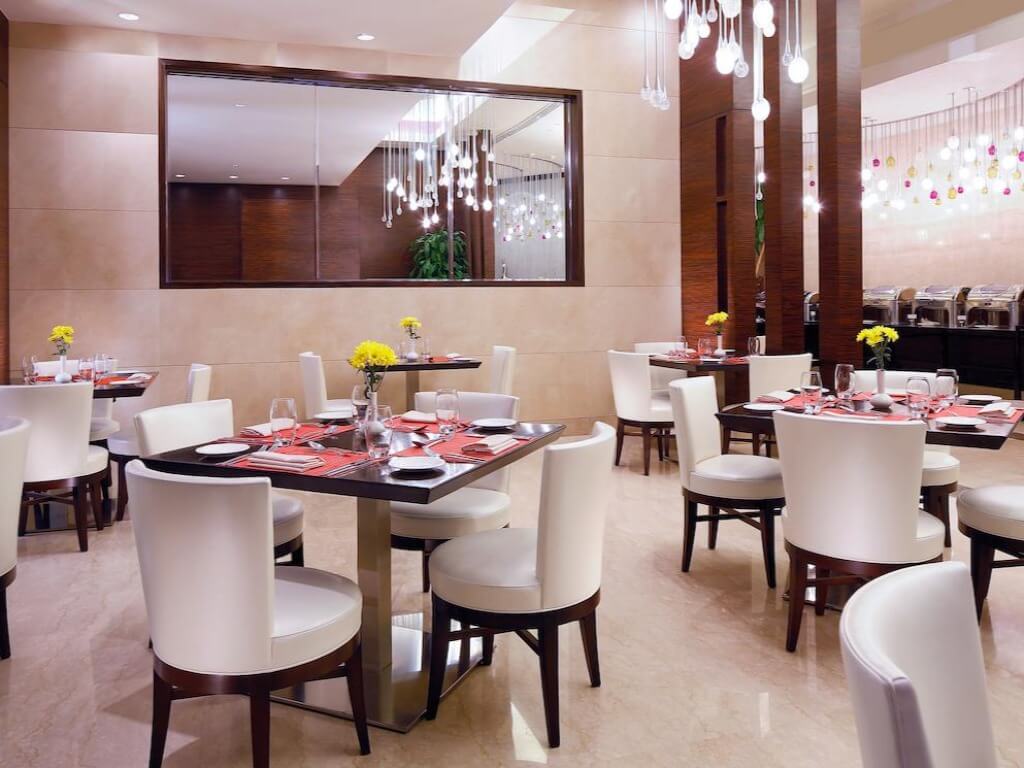 MAKKAH
Swissotel Makkah
As part of the prestigious Abraj Al Bait complex, the deluxe Swissotel Makkah is a contemporary five-star hotel located in close proximity to the holy Masjid Al Haraam, overlooking the Ka'aba...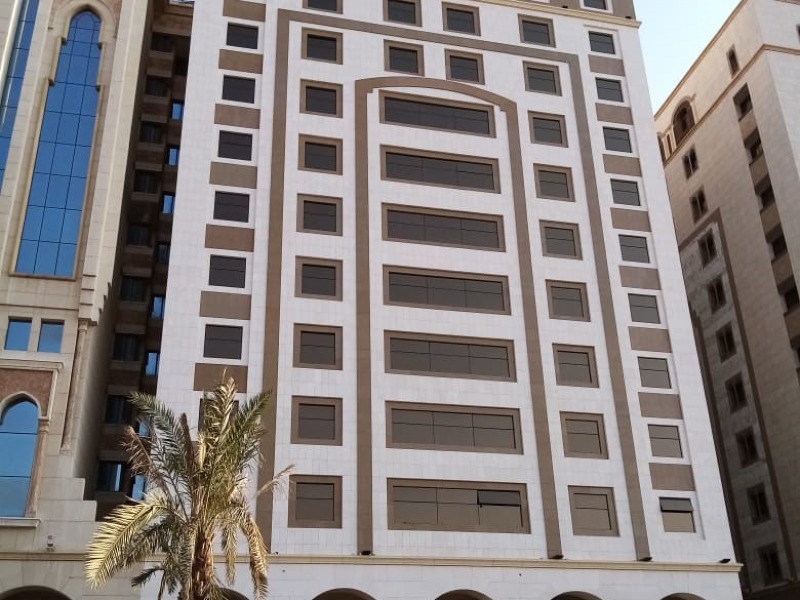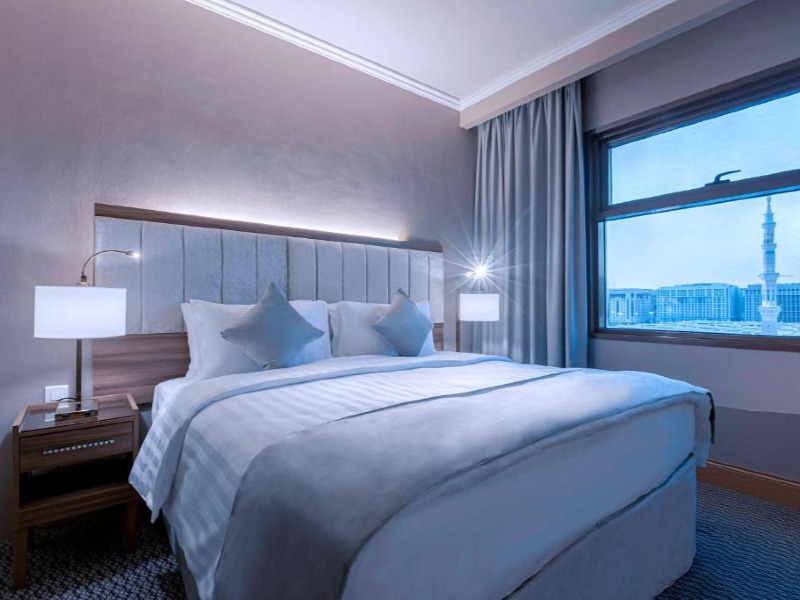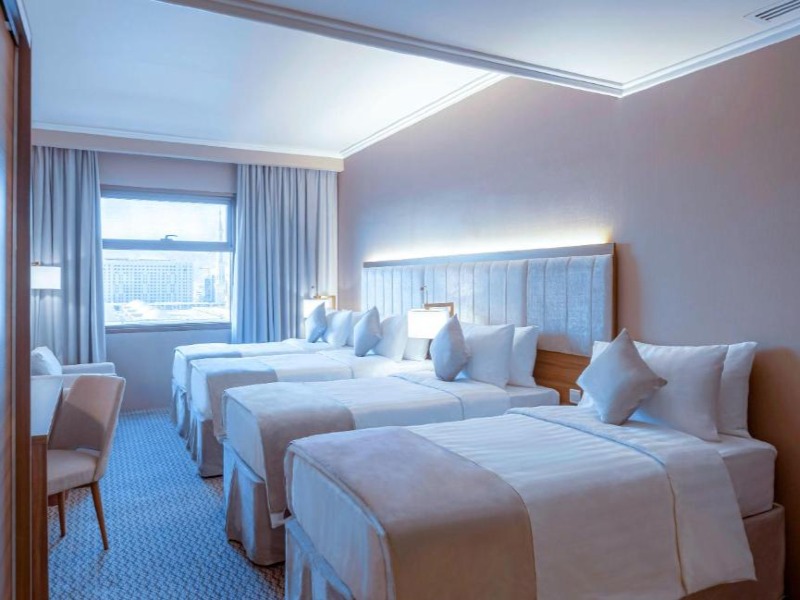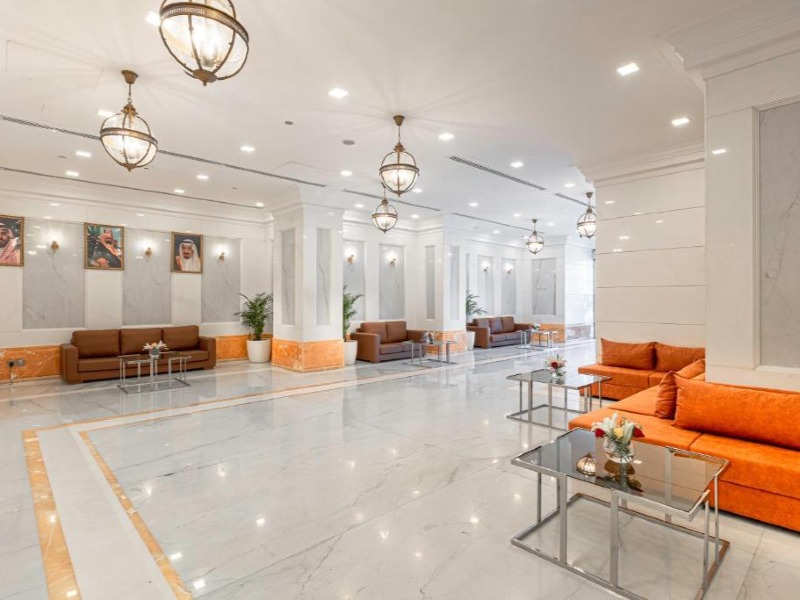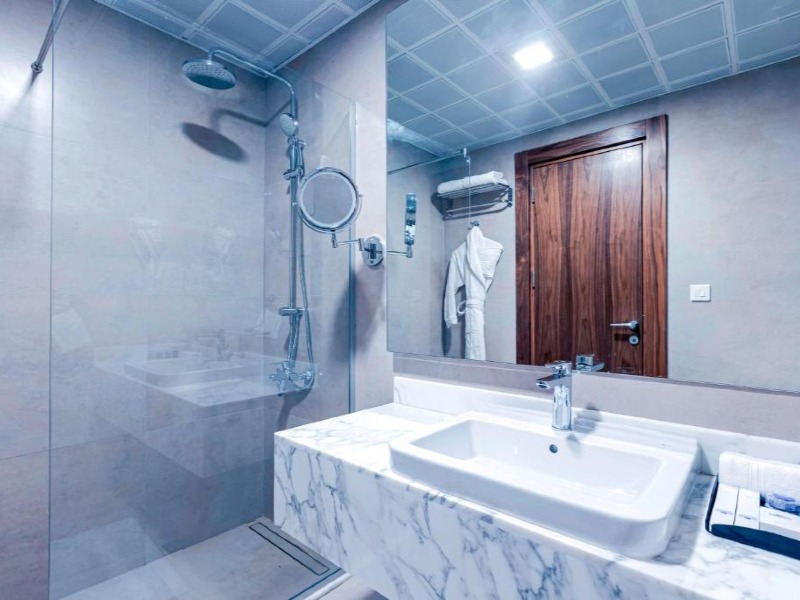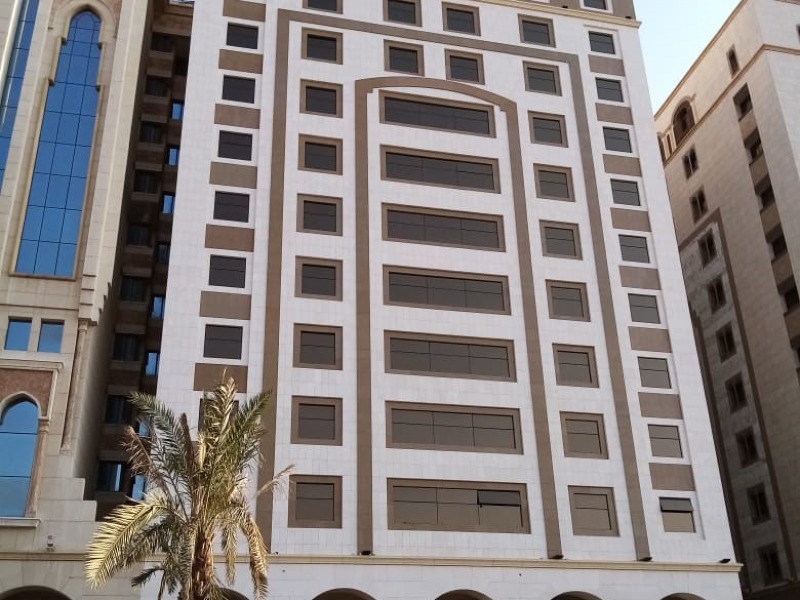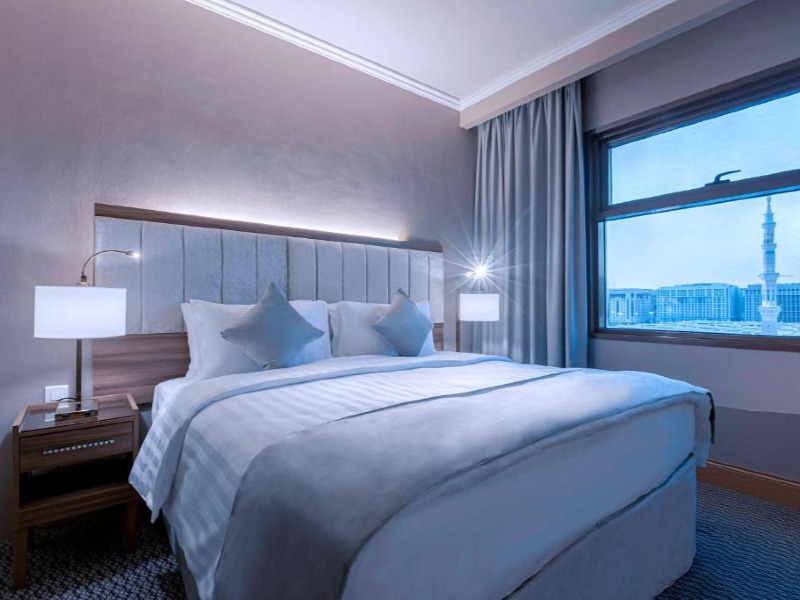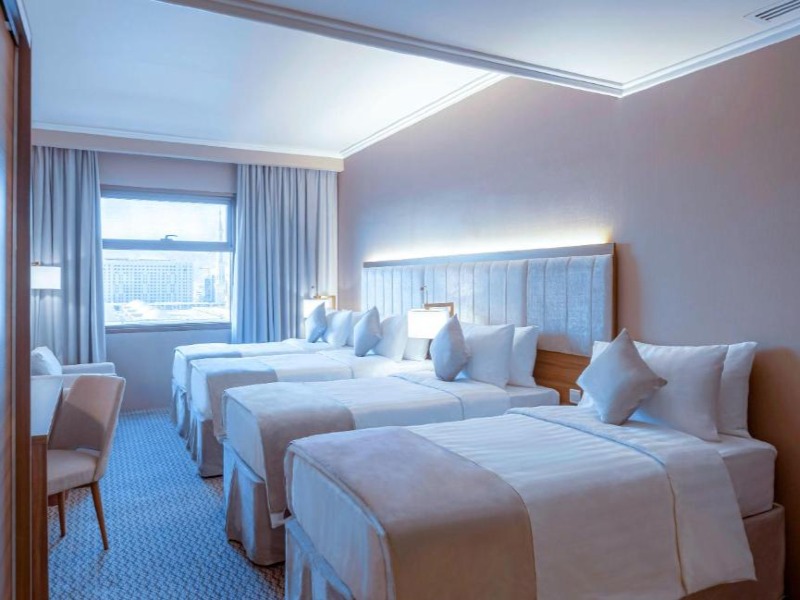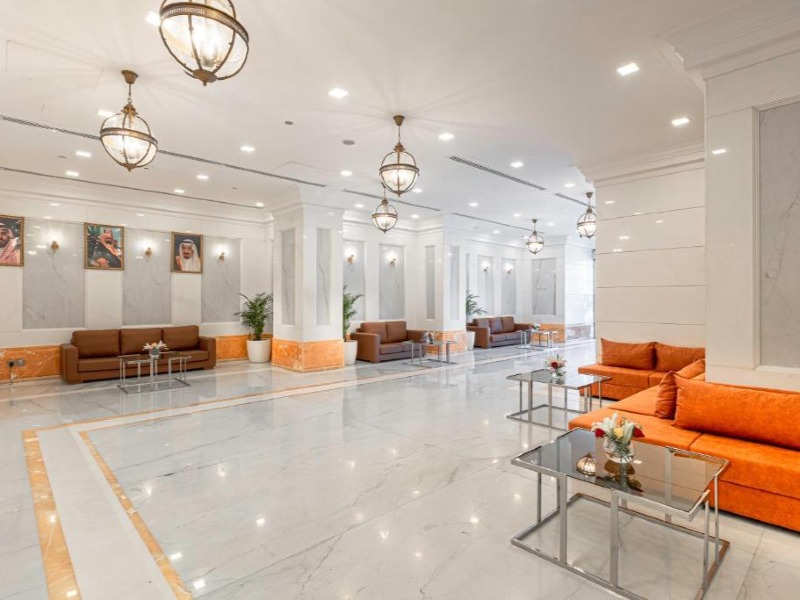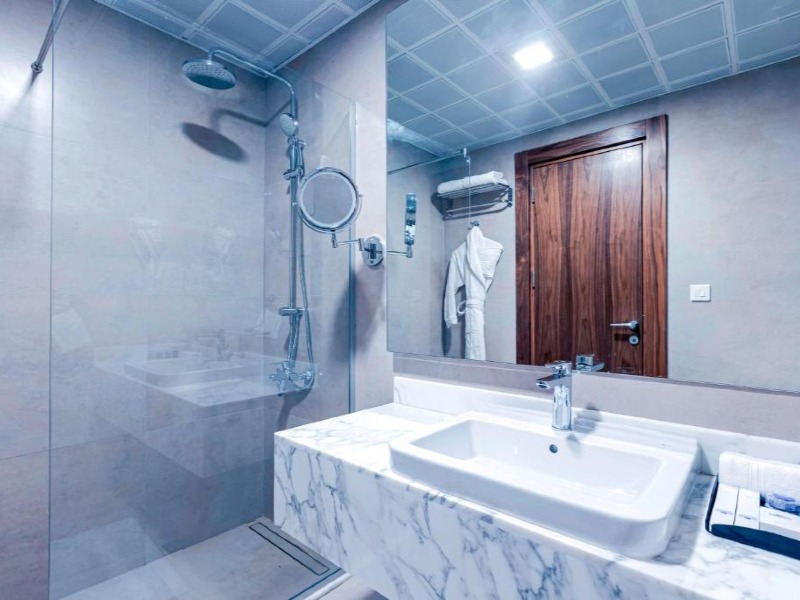 MADINAH
Mysk Touch Al Balad
The hotel is a few steps away from the Masjid Al Nabawi, overlooking the glorious Al Rawdha Al Shareef  and Jannath Al Baqie. The 149 deluxe rooms are tastefully designed to cater the modern trav...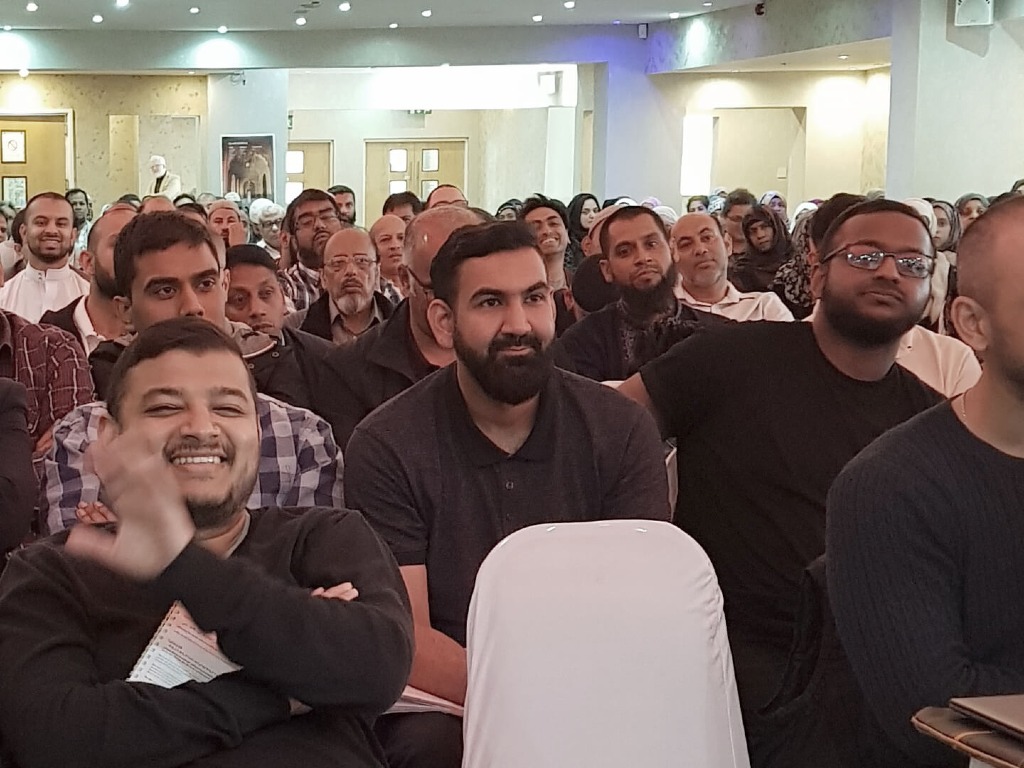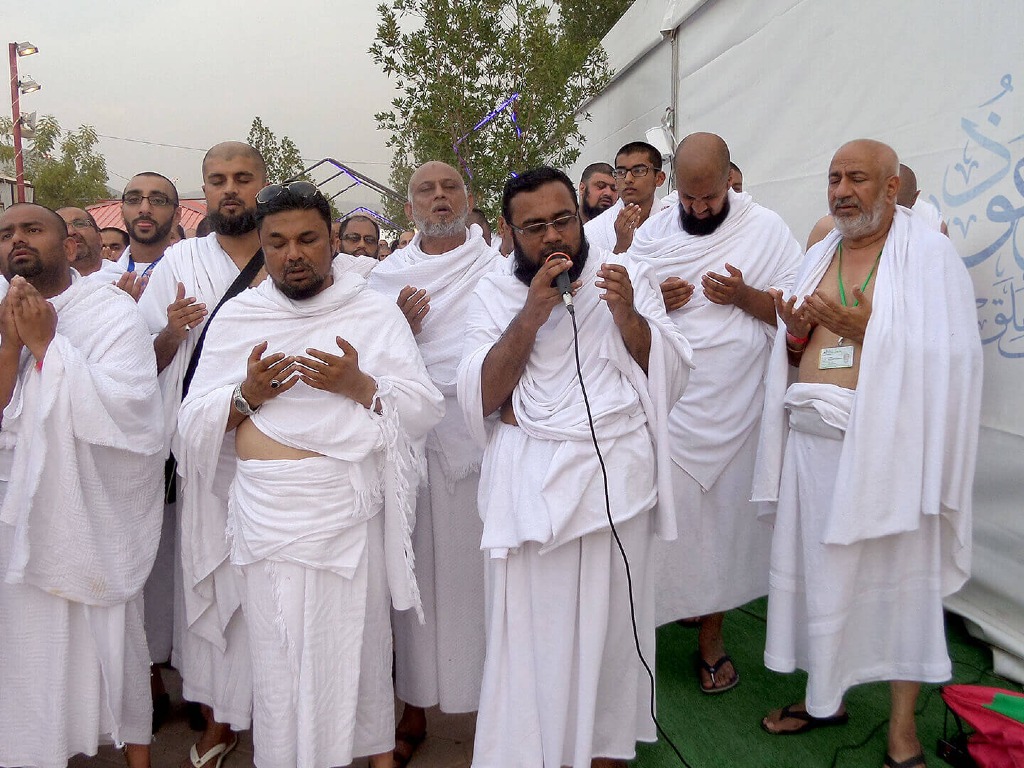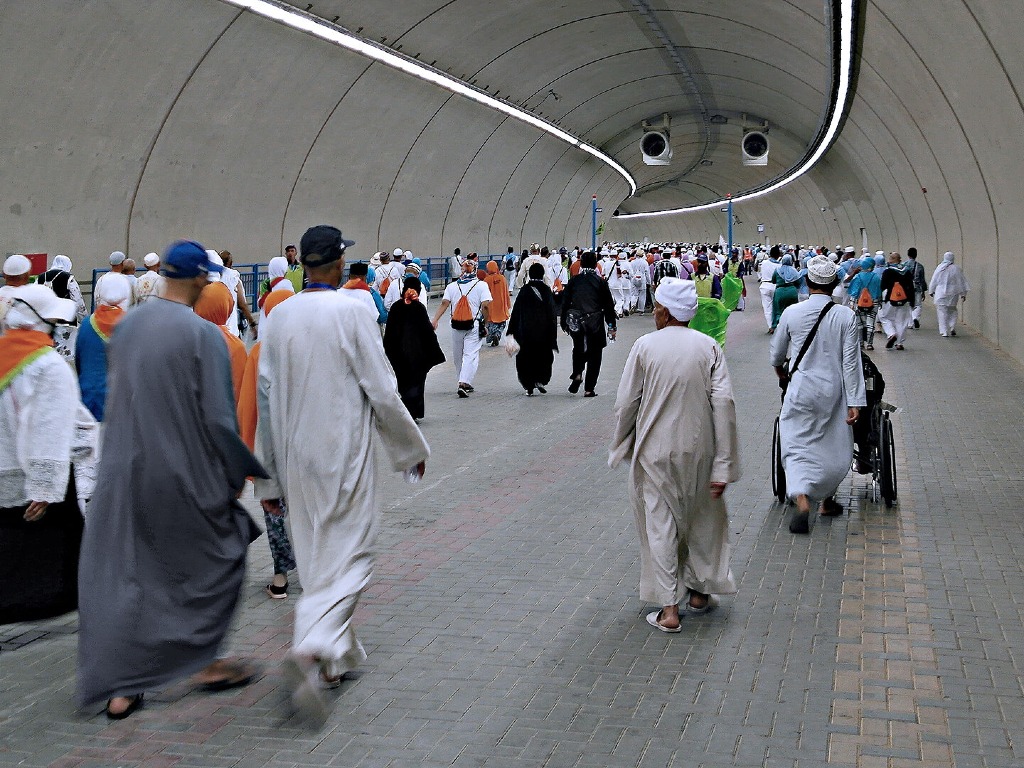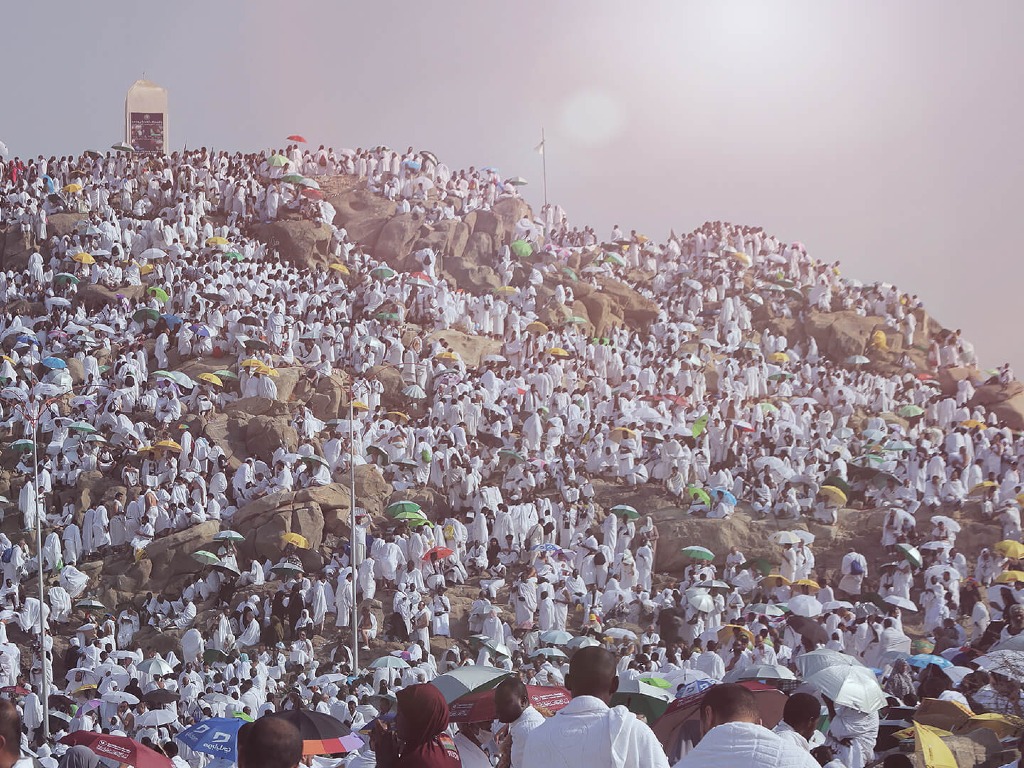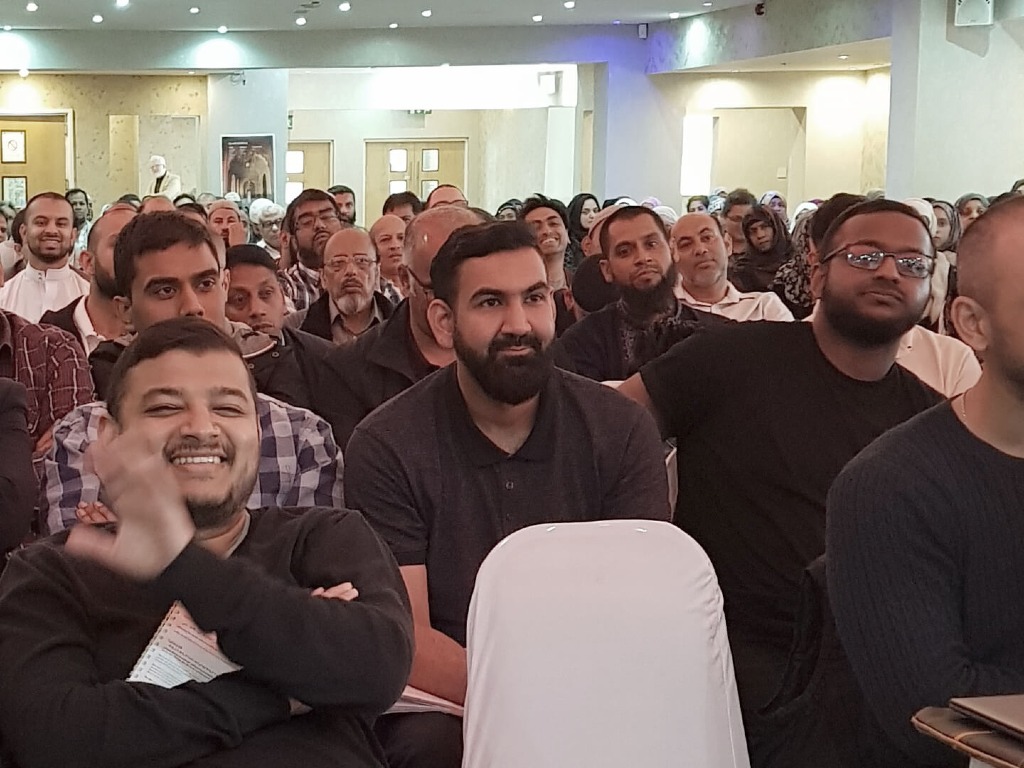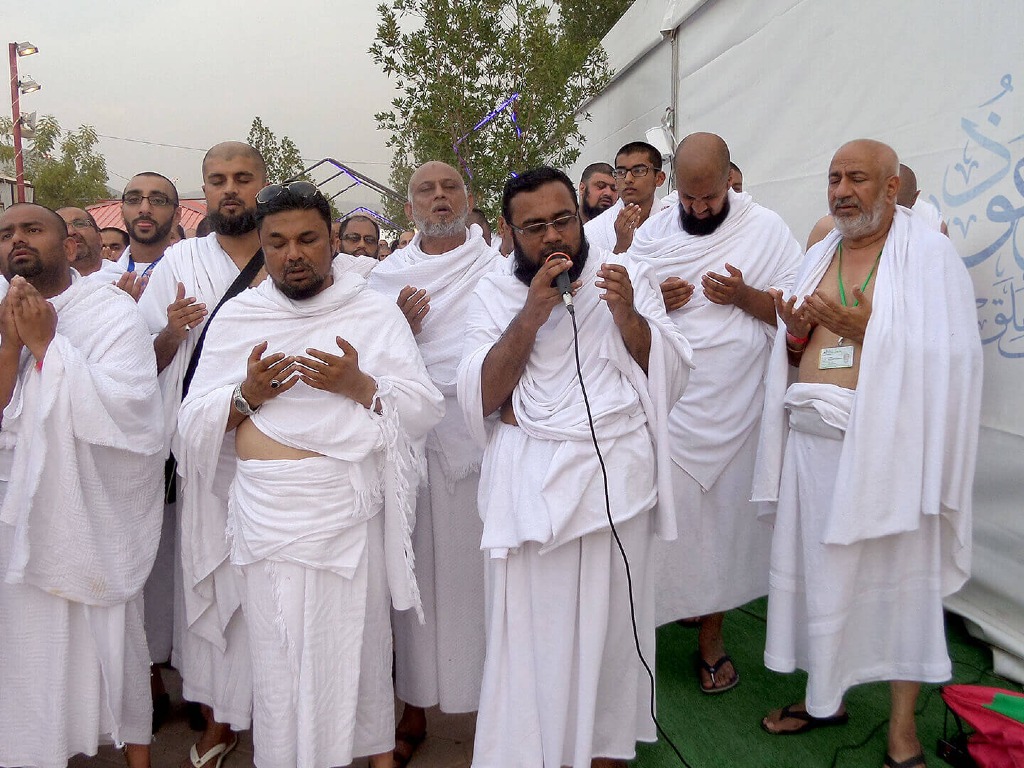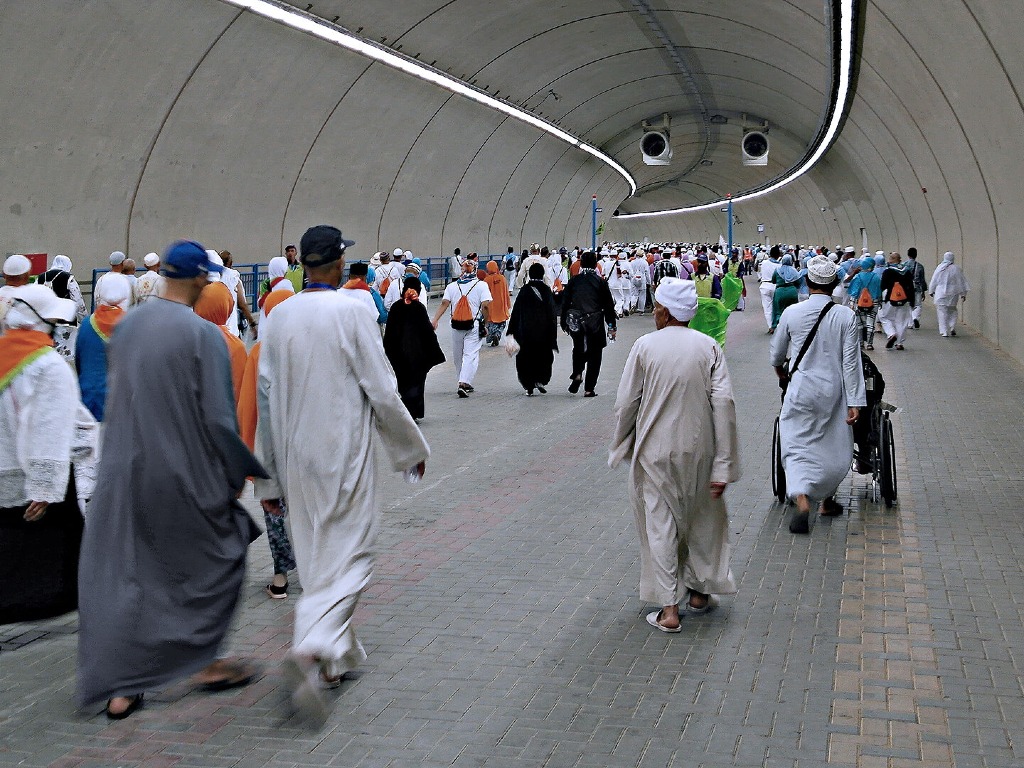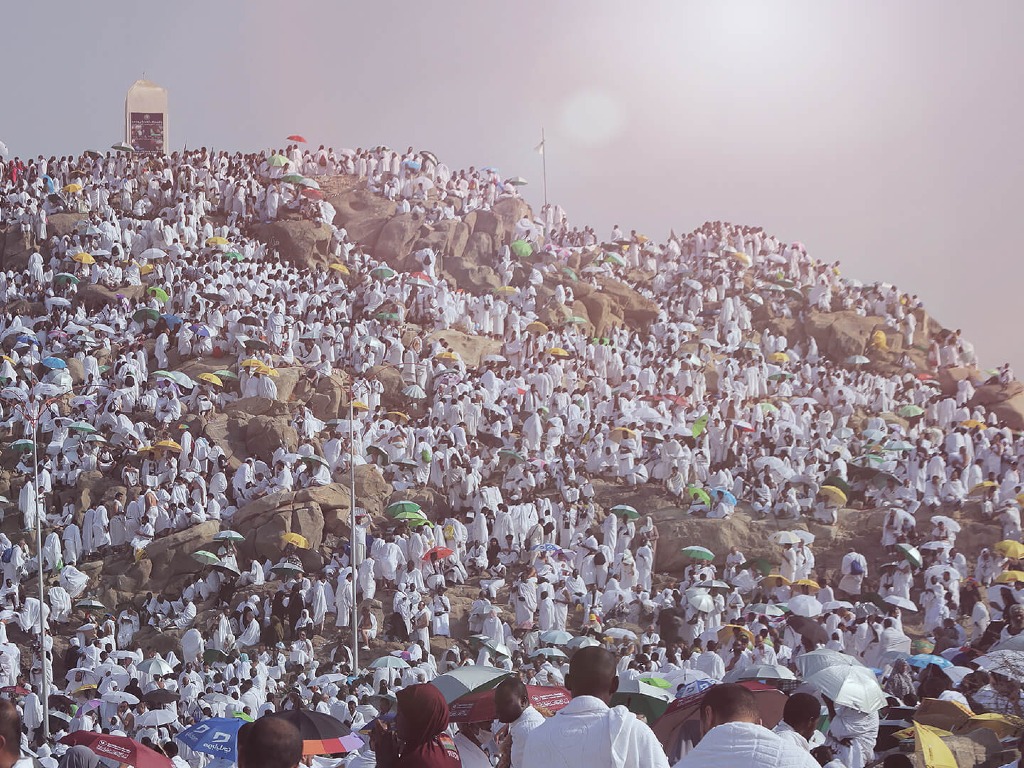 8.5
17 Reviews
85% of customer recommend this agent
As you can probably tell from the other reviews that this company is really good. My first time going umrah as I could only go as tailor made package due to what I wanted therefore was a bit nervous but everything was explained in so much detail from the moment I stepped into the shop. Was given baby step instructions on what to so from the moment we leave our houses to landing back into the UK. Was even given baby instructions on how to perform umrah and must say it was very easy to follow and Alhamdullilah due to this we had no problems performing Umrah. Everything was very organized from tour guides waiting in the hotel to check you in and out to transport who were always on time and came and found us rather then us trying to contact them. We felt very safe and cannot wait to return again. Also our tour guide in madinah I think his name was Shamsu went above and beyond for us. Me and my wife had to split up in madinah due to segregation and he called is at late night to make sure I had found her and she was back at the hotel with me. He did not have to do this but did out of the kindness of his heart and its little things like that which makes me 110% going to book through ZamZamTravels again inshallah. -Maruf Ali
This was the first time we had been to Saudi, our hajj experience was amazing. What we were promised on the itinerary we were given. I would recommend this group as they are honest.
Thank you for the beautiful experience. All the booking and travelling from ZamZam Travels was hassle free. They met all my family needs and we had an amazing Umrah trip. May Allah SWT reward you for helping us to be at ease during our trip. You are the best travel agents and I will always book you for every umrah journeys. I recommend you to everyone.
Travelled 3 times with ZamZam already. The best Bengali travel agents I have dealt with so far. Everybody I have dealt with are always friendly & very helpful. Most importantly, what they say (&describe) is what you get in Saudi. We also had contacts (they were like personal assistants) in both Makkah & Madinah, one of which who met us at the airport. They helped us with everything (check in, finding food, shopping, transport etc) making the umrah experience much more smoother. Staff here in UK went above and beyond when I had passport issues and then visa issue with my Grandmother. They had someone at the embassy in London waiting for her passport and then they travelled to the airport where they met us with the passport. I am certain if it had been any other travel agents my gran would not have been able to travel to umrah which she was looking so forward to. I have been recommending these brothers to everybody since. My uncle & aunt and another uncle and his son have booked Hajj via ZamZam for 2020 already. Major love for these brothers! May Allah reward them all tremendously!
Zam Zam travel came recommend to me! I called and spoke to Faisel . We where 6 family members who wanted to go for umrah in Dec 2019. Faisel gave us the best price compared to others.. Everything we wanted was offered and everything offered was delivered perfectly.. I met Faisel and his team personally the communication received was accurate and clear allhumdullila . Alhamdulilah we where looked aftered by our group leader Fahim mashallaha looked after the whole group. All our journey went with out a glitch and everything stated was delivered . Highly recommend Zam Zam travel . Keep up the good work guys.
First time we have booked with Zam Zam and so happy with them and would recommend them. As this was my first time coming to hajj I was really worried how the company would treat us. From start to finish Sharif brother bless him kept us informed throughout the trip. I look forward booking with Zam Zam in the future and will definitely be recommending Zam Zam to family and friends. Thank you Zam Zam, especially Sharif brother.
We went to Umrah with Zam Zam a few years ago. The service was amazing and very professional. It was my first time goint there and they put me at ease. The local guides in Makkah and Madinah were very helpful. Our group leader was always cheking on us and helping us. Will definitely be returning soon
Salaam Allhamdulliah, my Umrah was easy relaxing, enjoyable thanks to ZamZam travel may Allah reward them for this I booked a 10-day Umrah trip I was a little worried about travel agents in the UK promising a lot and not delivering But ZamZam was different from the start. They have been honest and true to their words. I ask a lot of questions, and they answer all in detail I was well impressed with the pack I received, e tickets for the flight, hotel voucher as discussed with the hotel name where I was staying and name photos and numbers for the agent's in Makkah and Medinah, Fahim was there through out our stay with his uk and Makkah mobile number When I arrived at the makkah airport, there was a coach waiting to take us to the hotel We checked in, and the hotel was excellent, but I had a problem with the room, I had booked a double but was given a twin. I had a word with Fahim, and this was sorted out in ten minutes, The Harrm sharif was only a 2-minute walk from the hotel as advised by ZamZam travel There was a imaam who took us for the first Umrah, he made it so easy he showed us which door gate to use and explained everything and guided us there was no pushing and we were praying it felt very nice as we could concentrate on our prayers Ziarah was an education and informative guided tour The travel to Medinah was easy and pleasant. The coach had recliner seats Again the hotel was excellent Al Masjid an Nabawi was a 4 minute walk from the hotel Ziarah was excellent Throughout the trip I was keep informed and update with all the arrangements Fahim has been excellent and always there, always approachable and always very helpful I would strongly recommend ZamZam travel there go out of they way to make the travel easier Thank you
Zam zam travels was recommended to me by my family. I used them to travel to Umrah for the first time with my family. The service provided in the UK and in Saudi was great. We stayed at Pullman Zam Zam hotel in Makkah and Madina (Zam Zam travel recommendation) the hotels are so close and convenient. 5* to the hotels to. Zam Zam travel also arranged our transportation with comfortable cars with AC. I would highly recommend Zam Zam Travels and look forward to using them again in the near future. Jzks
Salaam alakum, I booked a 17 night trip for Umrah with Zam Zam travels and I just wanted tonshare my experience. When they say they are the 5 star experts they really are! Everything from the staff service here in Birmingham to the people who take care of you in Mecca & Medina are brilliant! I'm really pleased and thankfull I booked with them. They made my journey stress free and 100% worth the price. Inshaallah they will help you with your journey!
Me and my wife went on hajj this year (2018) with Zam Zam Travels and I have to say that they delivered on everything that they promised. Being our 1st time as we both had not done umrah before we needed someone who was able to guide us every step of the way. Sharif who dealt with us initially told us what to expect from the beginning he was very honest and straight up whoch we really appreciated. Even though we booked a 5 * package the days of Hajj will be standard as this is for everyone. Having said that what Sharif promised us with our stays in both Mekkah and Madinah they definetely delivered. The hotels we stayed in where excellent and very clean and the Ziyarats in Mekkah and Medina with the guidance of Abul Hassan was an amazing experience. As Abul Hassan was our group leader he definitely made our experience that extra bit special and was always around for any help and advice. He went that extra mile. Thank you for such an amazing experience. Big thank you to Sharif for delivering on what he promised. May Allah swt reward you all for your efforts. Ameen
Genuinely the most honest, trustworthy & humble guys you could ever meet. Right from the start to finish my experience was exceptional throughout. This is no exaggeration- if you ever want to know how to run a business & how to treat your customers then look no further. Everything they said - they did & beyond! Nothing but professionalism from the offset. Travel manager Shariff has an unparalleled level of care & attention you will not find anywhere else. Whole team is a blessing throughout. I thank you again & hope we can meet again. Thank you.
Recently went to Umrah using ZamZam Travels. Did not have one fault with travelling with these guys. They offered a Brilliant package which included staying in 5* hotels, which were all located near the Mosques, shopping malls and restaurants both in Mecca and Medina. Everything was walking distance which made life a lot easier for us all.The staff were all nice and friendly and looked after us all. Met some lovely people during this trip and it's been an unforgettable, life changing experience, Alhamdulillah. Inshallah everyone gets an opportunity to go.
For Hajj We went with Zamzam travels through Al-Rajhi. Overall they weren't helpful. The 5 days in Mina was Oke for us Alhamdulilah. It was managed in the best way possible by Al Rajhi. On the other hand a lot of elderly people were stranded and that could have been avoided. Customer service was horrendous by Zam zam travels - They really didn't apologise for anything. Anyone booking Hajj- avoid Zamzam travels.
ZamZam Travels Ltd in conjunction with Al Rahji along with my family ruined a lot of peoples Hajj this year. They had horrendous communication with us, even before we left for Hajj, we received our flight tickets for the Hajj the day before departure (16th June 2023). We then had to quickly organise transport to take us the 5hr journey to London Heathrow for the next day, upon arrival at the airport terminal there were no representatives from ZamZam Travels or Al Rajhi to be seen. This disorganisation continued for the whole duration of our Hajj journey. No one from ZamZam could be bothered to answer any of our questions while in Makkah. Even during Hajj days itself in Mina and Arafat there seemed to be a complete lack of care towards us pilgrims especially the elderly and less abled, many were left to fend for themselves. Transportation between hotels on our shifting package was also a complete shambles, we kept being told different times of when the coach would be arriving and in the end we paid for a taxi to take us and our luggage to the next hotel. Overall, i would advise anyone looking to book a Hajj package in the future to check which companies the package is affiliated with and to avoid ZamZam/Al Rajhi as they showed a blatant disregard for the hujjaj and were just completely disrespectful and disappointing. Hopefully they can learn from they mistakes and improve.
Alhamdulillah, my husband and I had an amazing Hajj experience this year on an Al Rajhi package, which was managed by Zamzam travels. This was my first time going, and everything went smoothly. I couldn't have asked for everything to go as smoothly as it did. Alḥamdulillah we had everything we needed, but when we did need something, the Zamzam travels staff didn't let us down. I found all the staff to be very friendly and helpful. I am very grateful to have booked an Al Rajhi package and not a package with other organisations like Al Bait who had both men and women free mixing in their tents whilst in Mina and Arafat. Alhamdulillah, overall we had an amazing experience from start to finish and also met some lovely people along the way.
After much stress and difficulty, I completed Hajj this year. I booked a package with Zam Zam Travels but I practically completed the whole pilgrimage without a guide or any support. Once I landed in Jeddah the guides disappeared. There was a clear lack of organisation and no real interest in helping pilgrims with their needs. Where was the 5* service I paid for? Zam Zam can't justify their extortionate costs. I ended up being my own Guide for my first hajj and I pray I did it correctly and that Allah accepts my efforts. Zam Zam have taken on a huge responsibility for the British Hujjaj and they're not stepping up to the plate. They need to fix up or hand over the responsibility to a better organisation.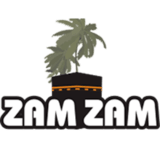 Zamzam Travel is a Hajj and Umrah operator based in Birmingham established in 2004.

The Prophet ﷺ said, "One who comes to this House for Hajj and avoids all lewdness and sins, he returns as he was on the day his mother gave birth to him." (Bukhari & Muslim)

The importance of performing Hajj and Umrah is clear to all of us. Our team have specialised in helping our brothers and sisters make this journey.

Our customers reside throughout the country, from Scotland right the way to Dover. With flights leaving from Manchester, Birmingham and London Heathrow, we are humbled to provide a convenient and reliable service to everyone.
Accreditations

ATOL Protected

Ministry Approved

IATA accredited

ABTA registered