Double (2 Sharing)
£ 1995
Per Person

Triple (3 Sharing)
£ 1795
Per Person

Quad (4 Sharing)
£ 1695
Per Person
Hijaz December Umrah Package 2023
Hijaz Travel Limited is pleased to offer an Umrah package from 23rd Dec 2023 to 1st Jan 2024 which includes Indirect flights from London to Jeddah and return flights from Madinah to London. During your stay, you will be accommodated in Al Shohada 5* which is conveniently located just a 14 mins walk away from Haram, in Madinah your hotel will be Leader Al Muna Karim 5* which is only a 5 mins walk away from Al-Masjid an-Nabawi.

Indirect flights

10 days package

5 Makkah nights

4 Madinah nights

First Makkah

Visa

Transport

Pre-Seminar

Goody bag

Ziyarah
FLIGHT INFO
23rd Dec 2023 Transit at Riyadh 1h 30
1st Jan 2024 Transit at Riyadh 3h 15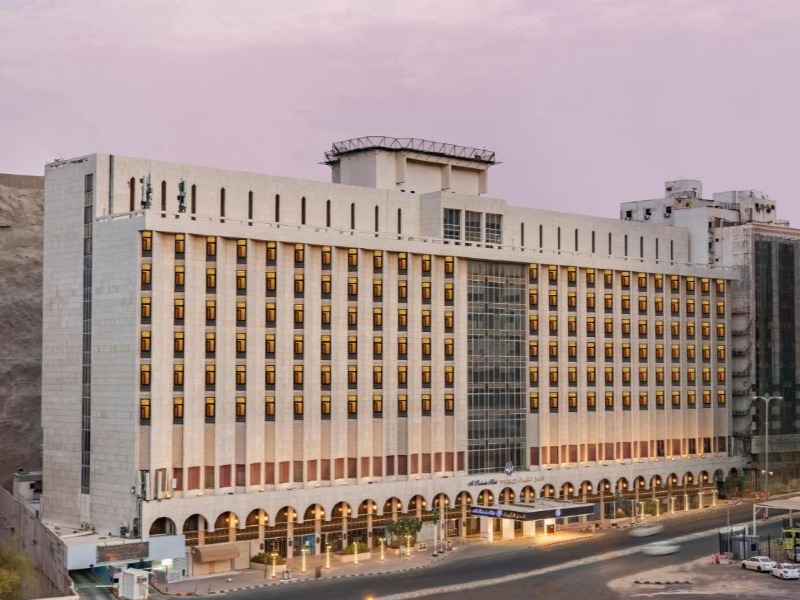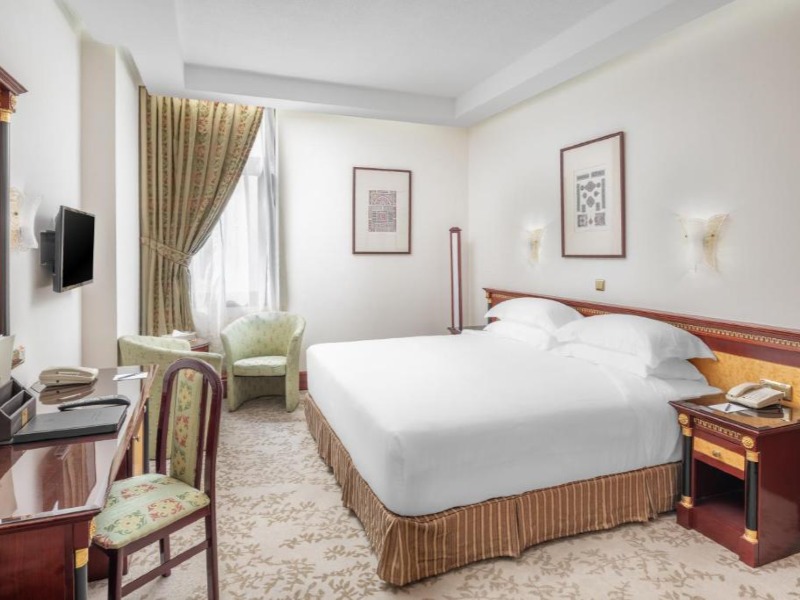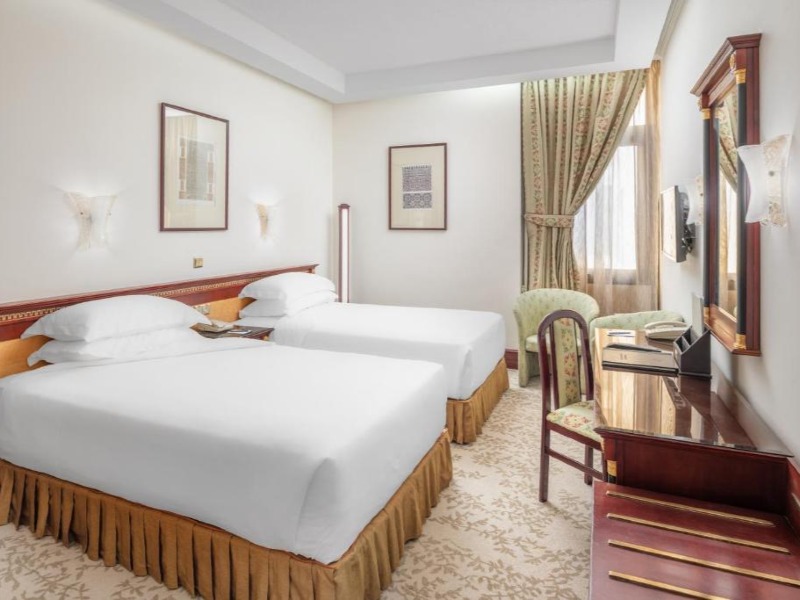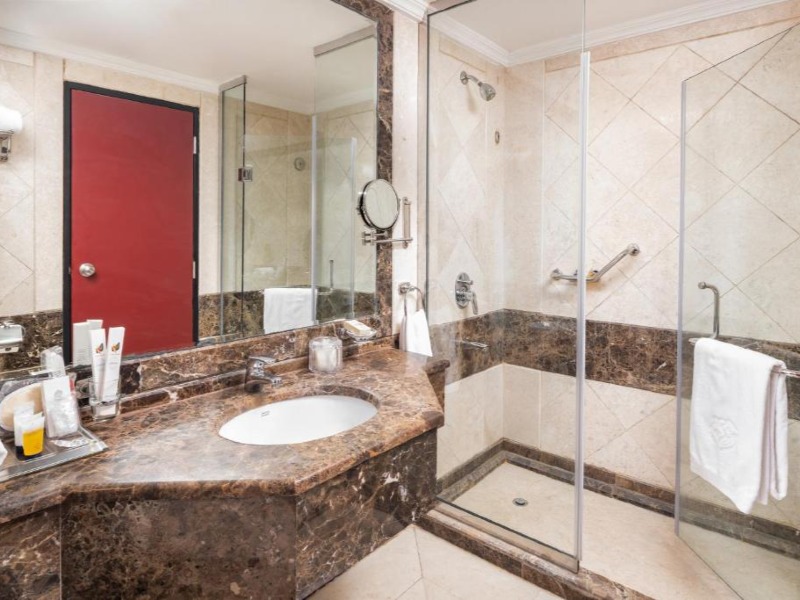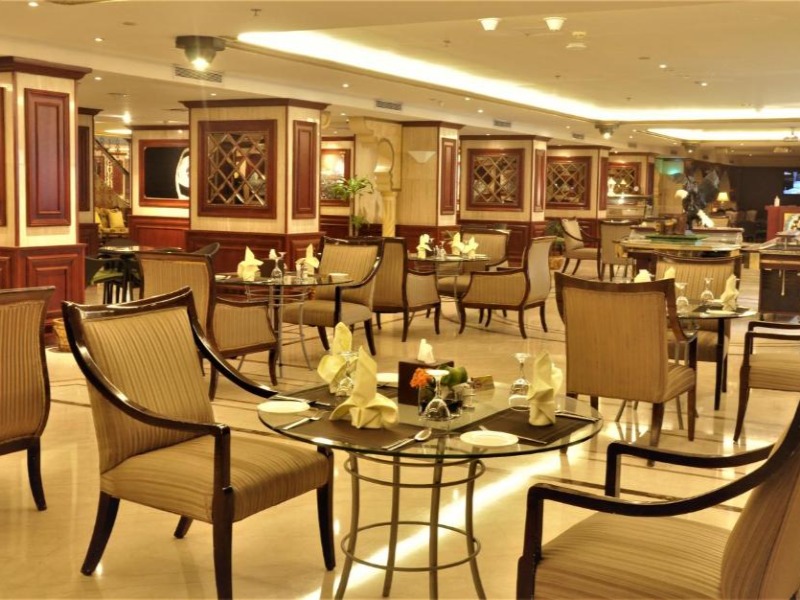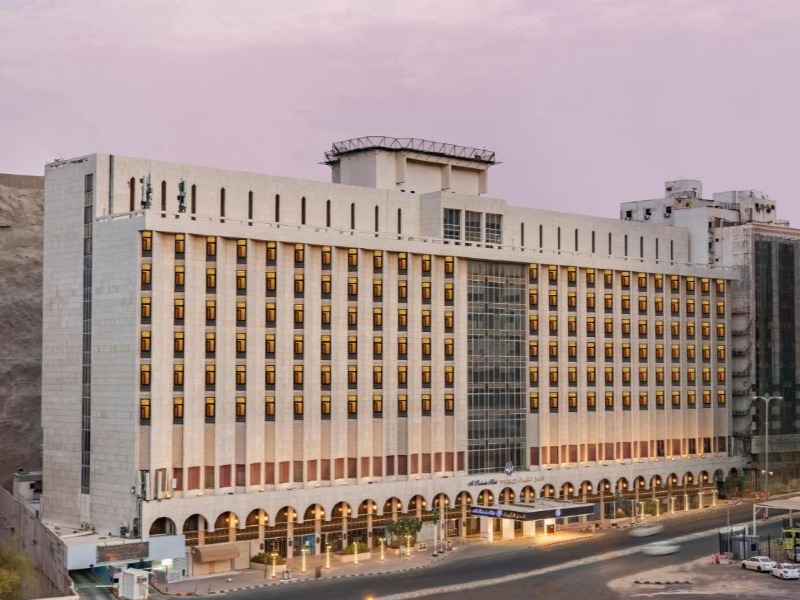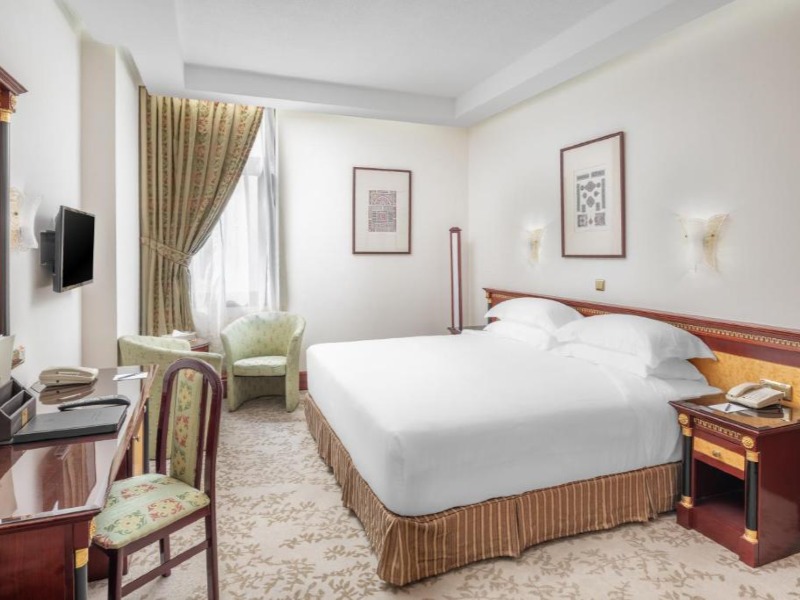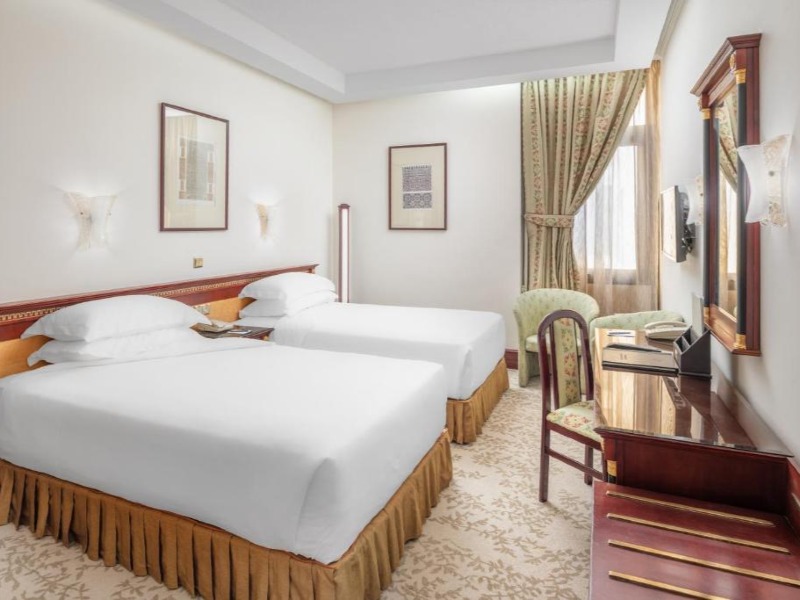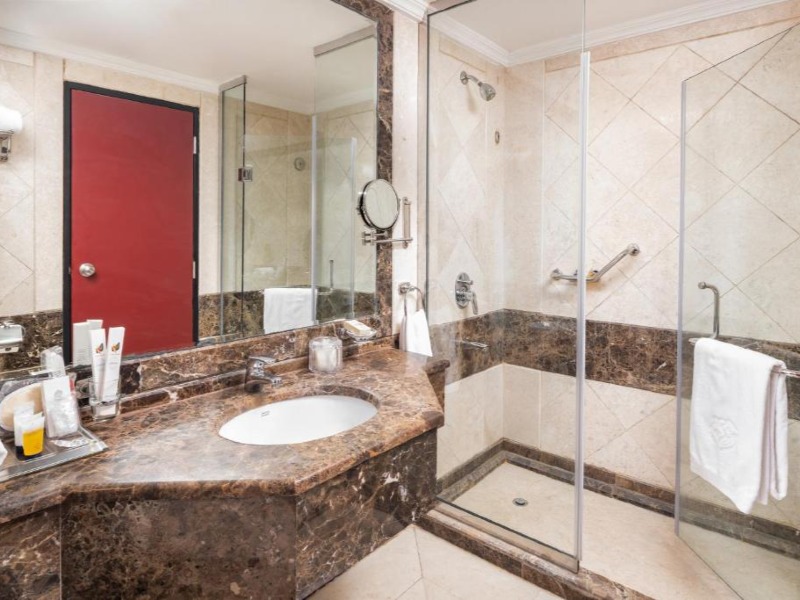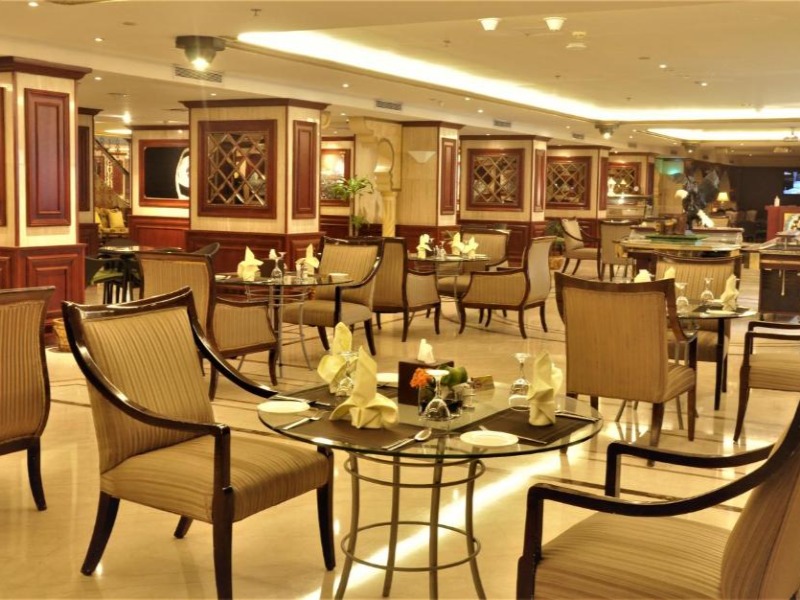 MAKKAH
Al Shohada
Within walking distance of the Holy Al Masjid Al Haram, Al Shohada Hotel offers luxurious rooms with LCD TVs and air conditioning. Facilities include a business centre. All rooms of Al ...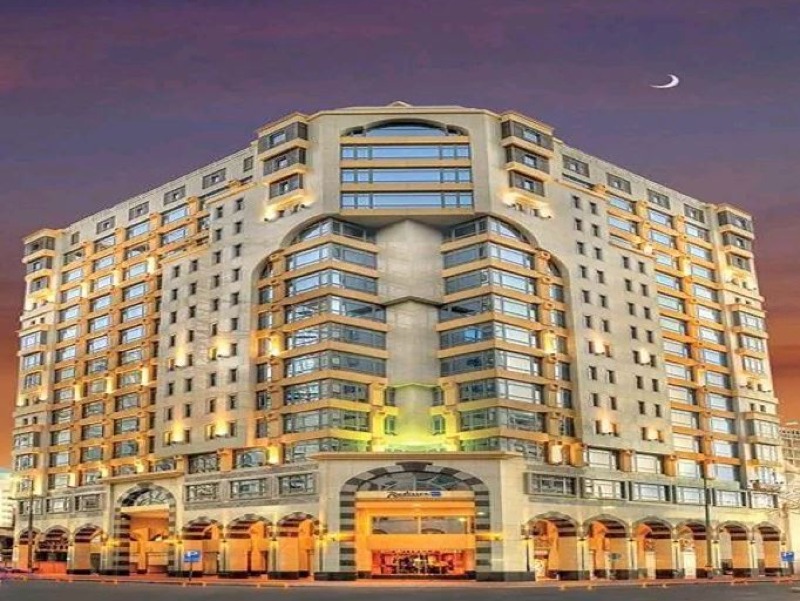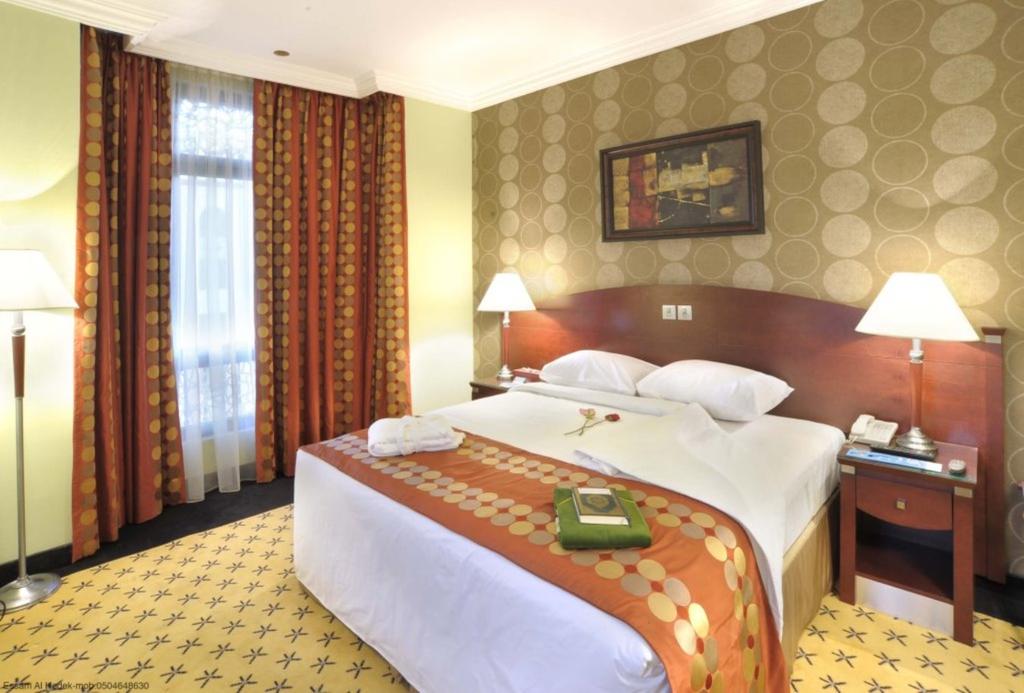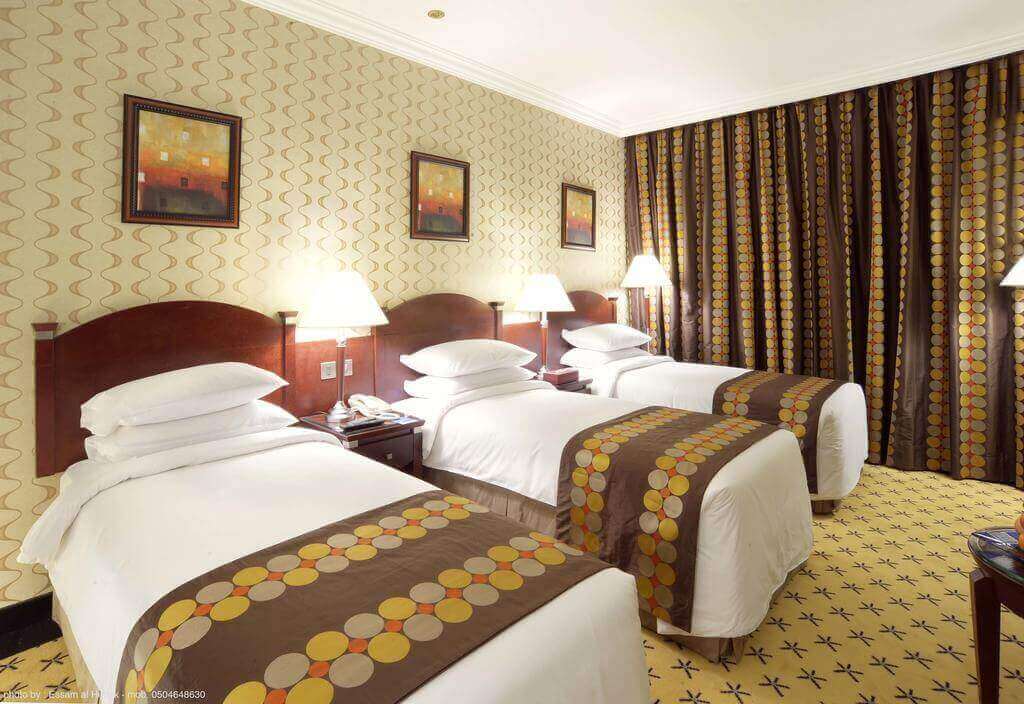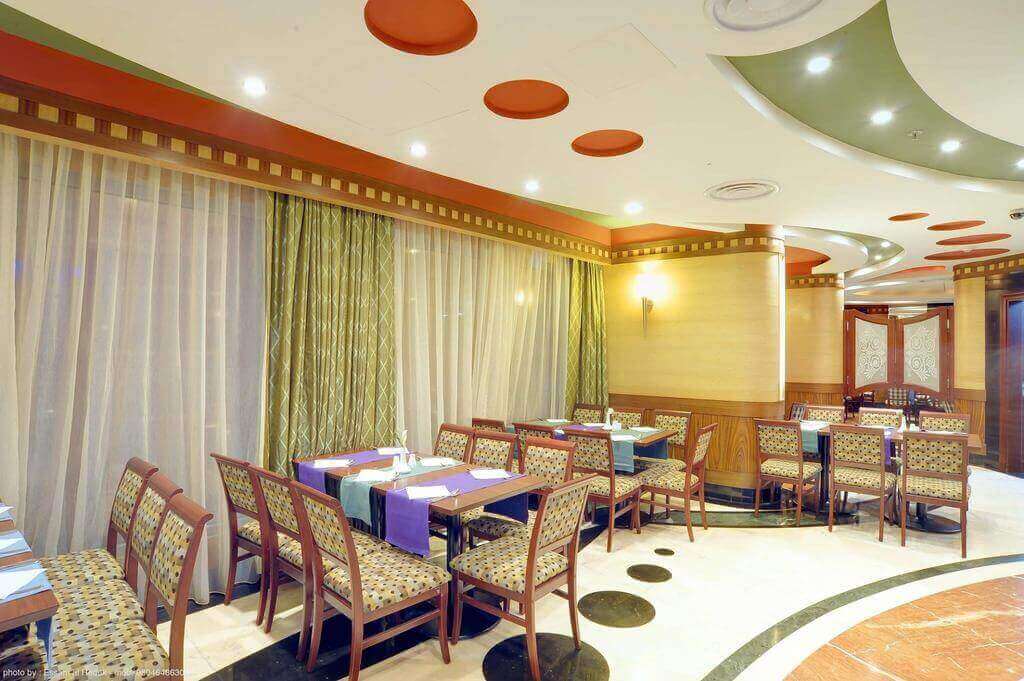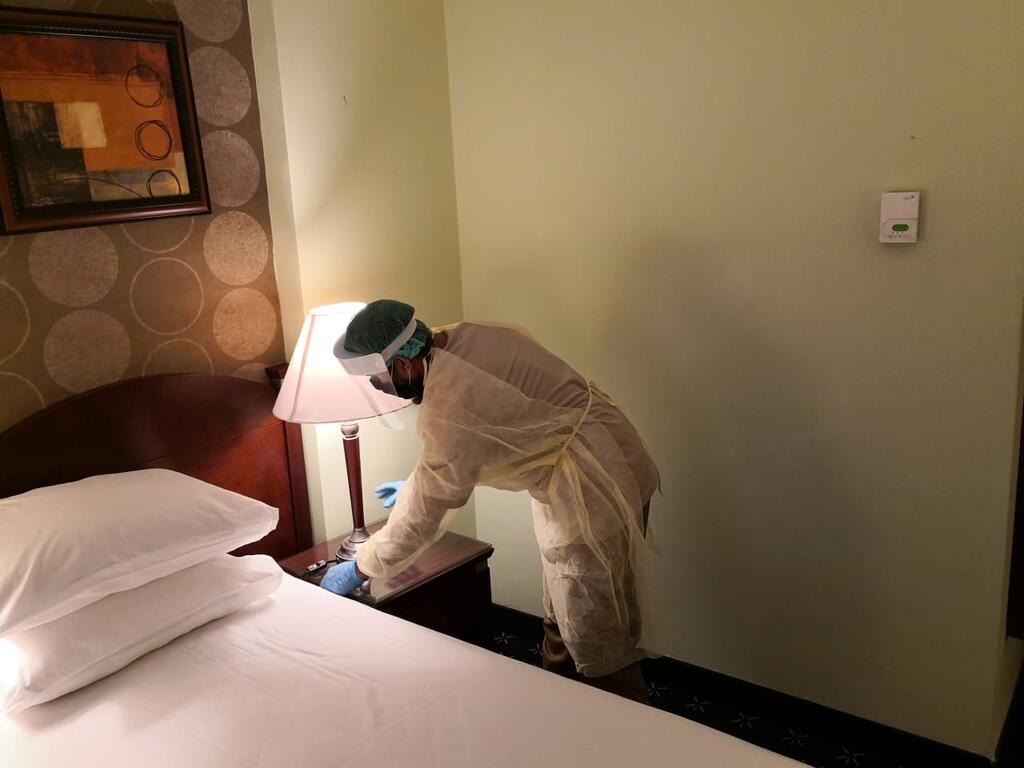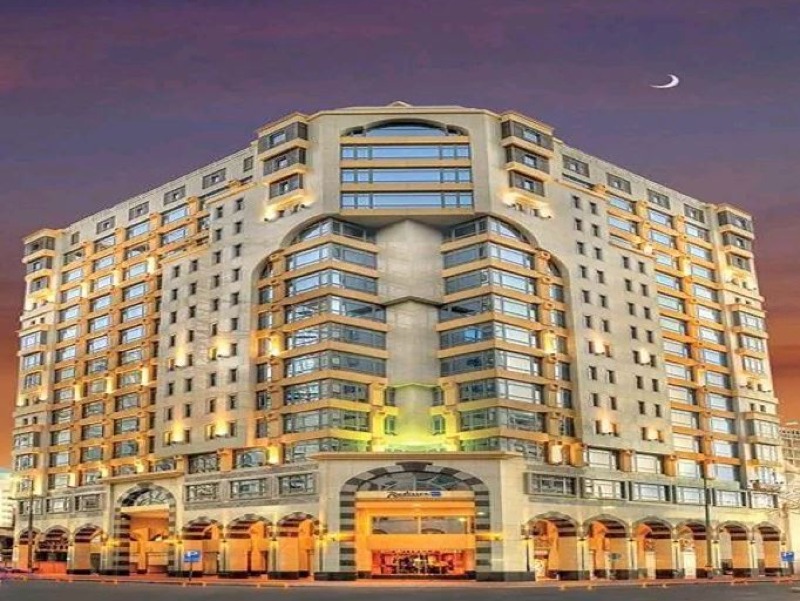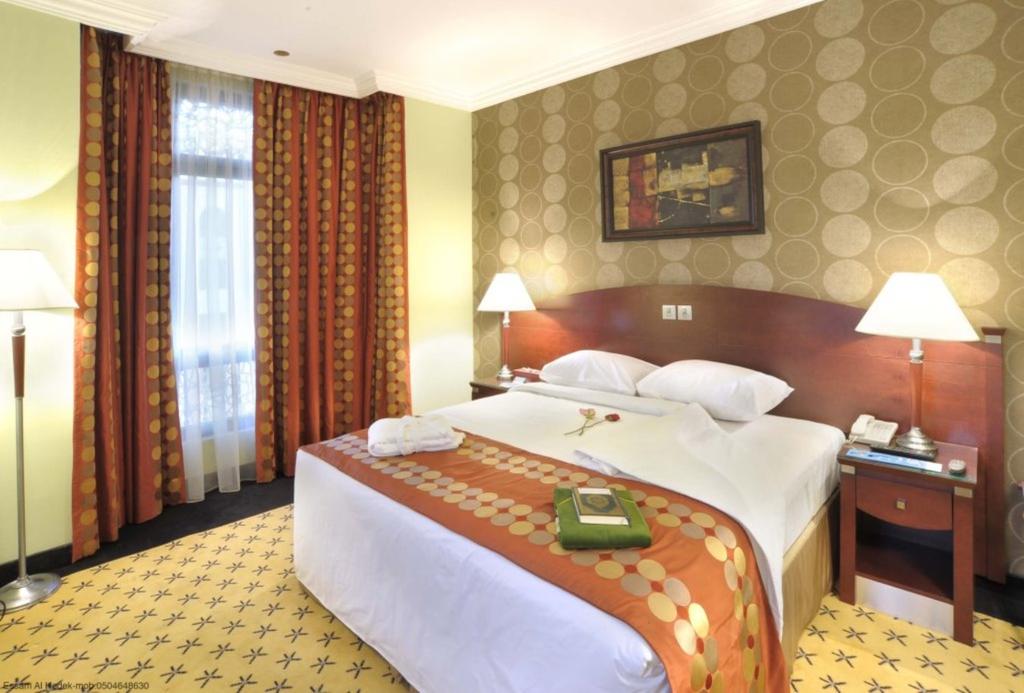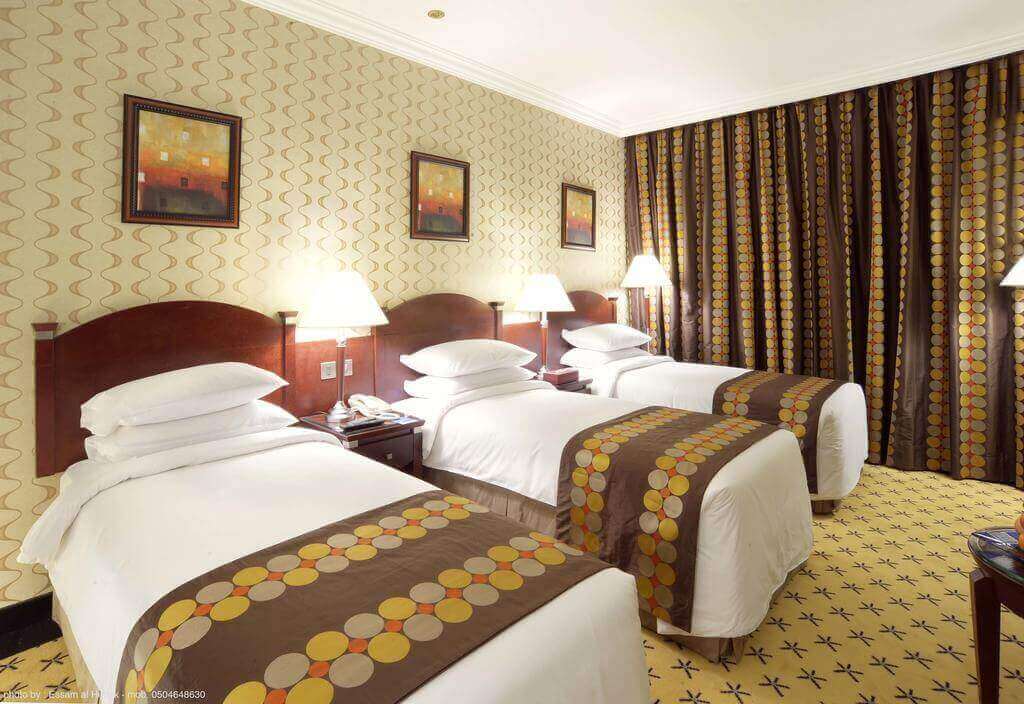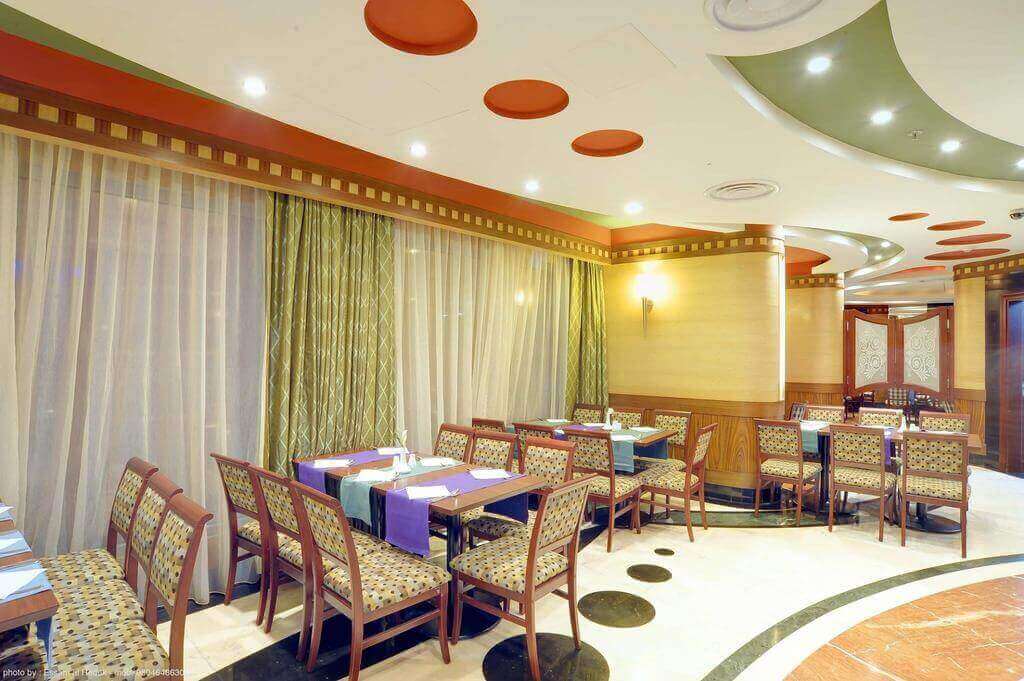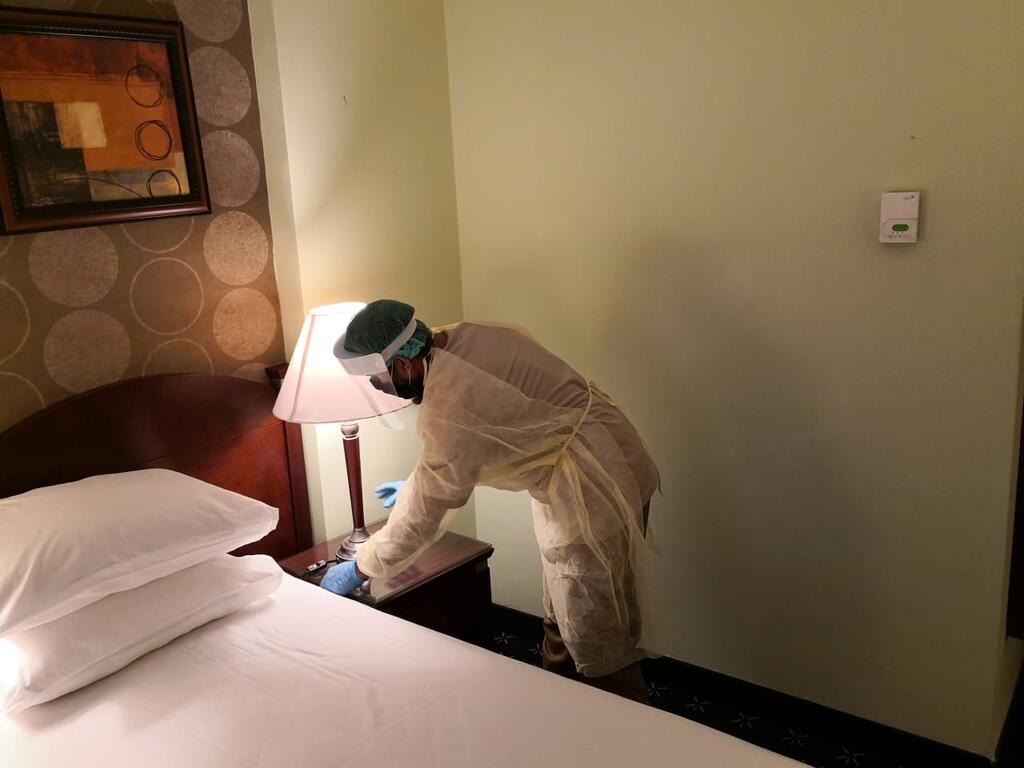 MADINAH
Leader Al Muna Karim
The 16-floor LEADER Al Muna Kareem Hotel offers elegant 5-star accommodations in central Madinah. The hotel is very close to the ladies gate no 25 and the city view rooms offer great view of people...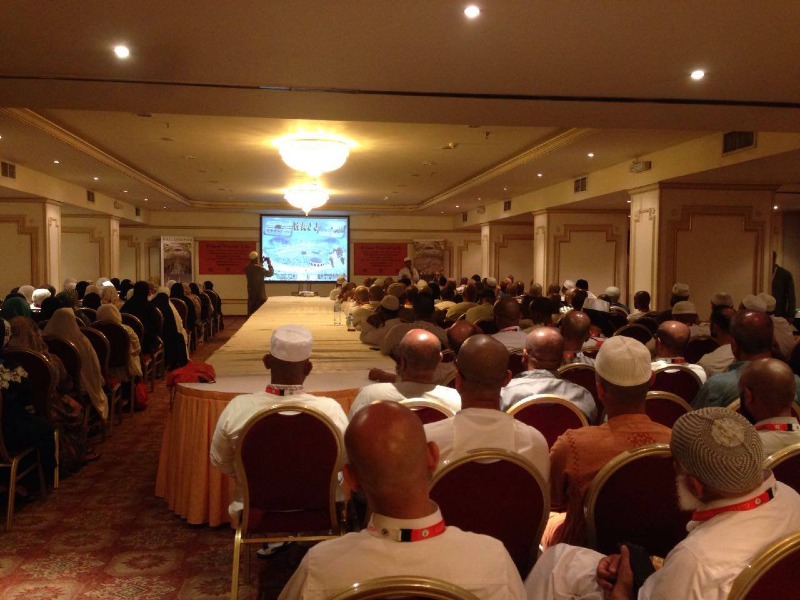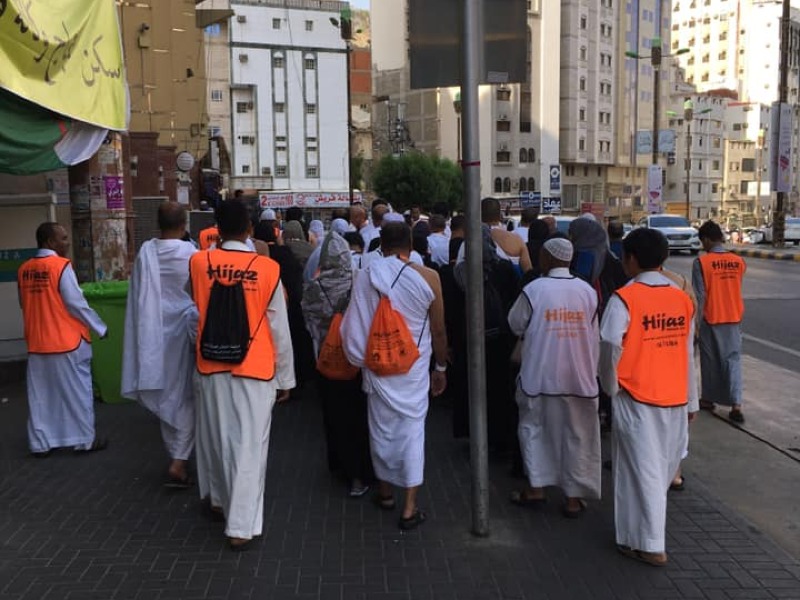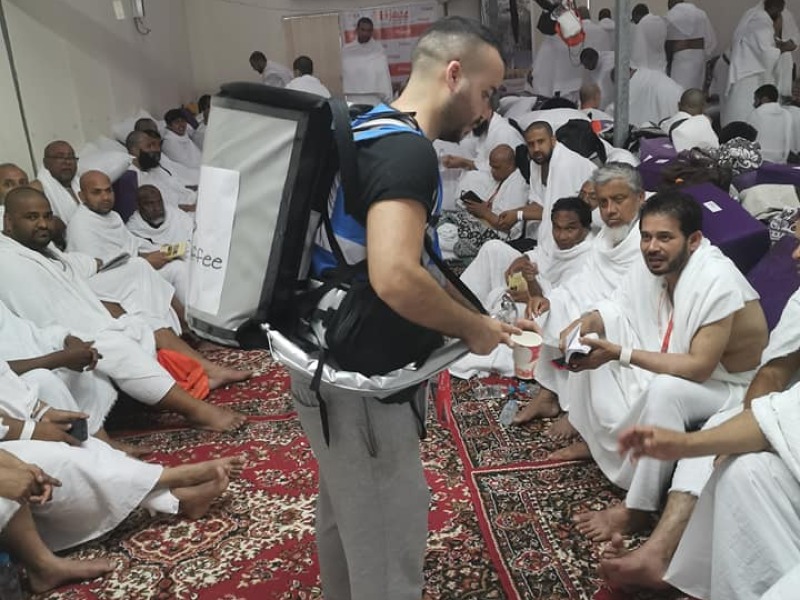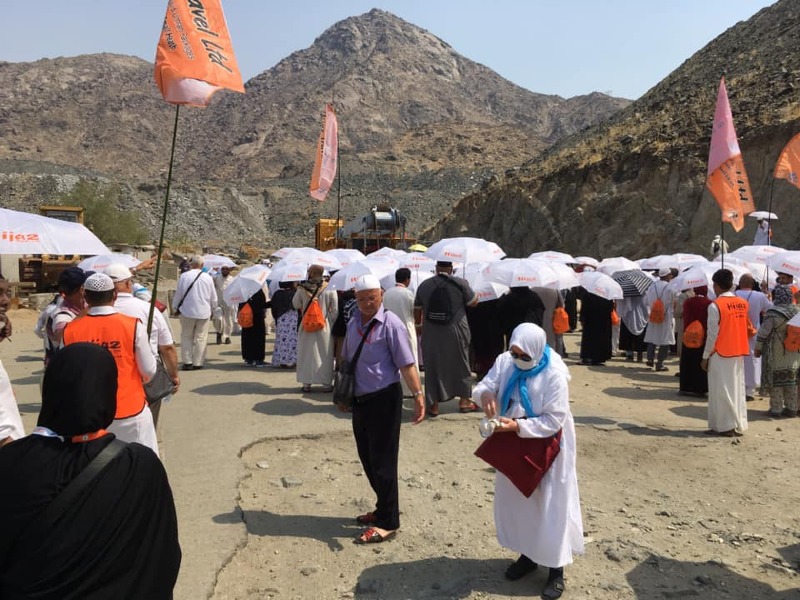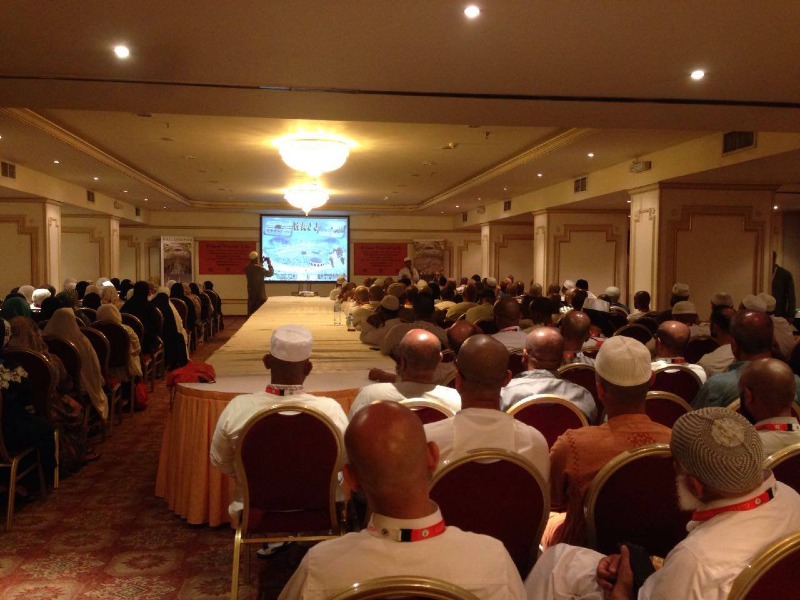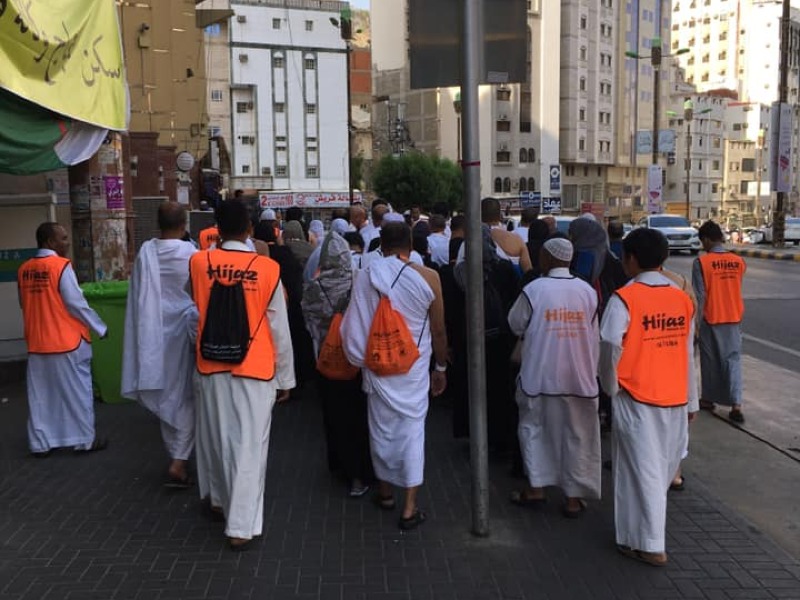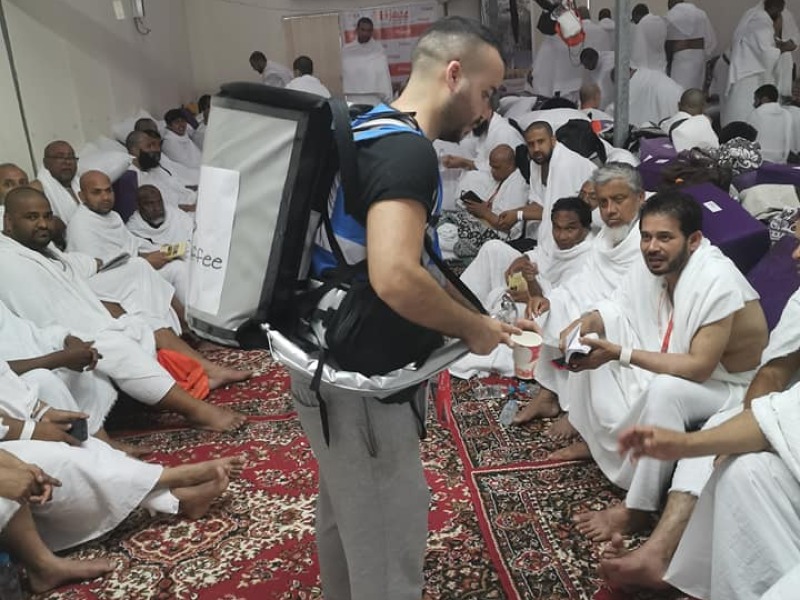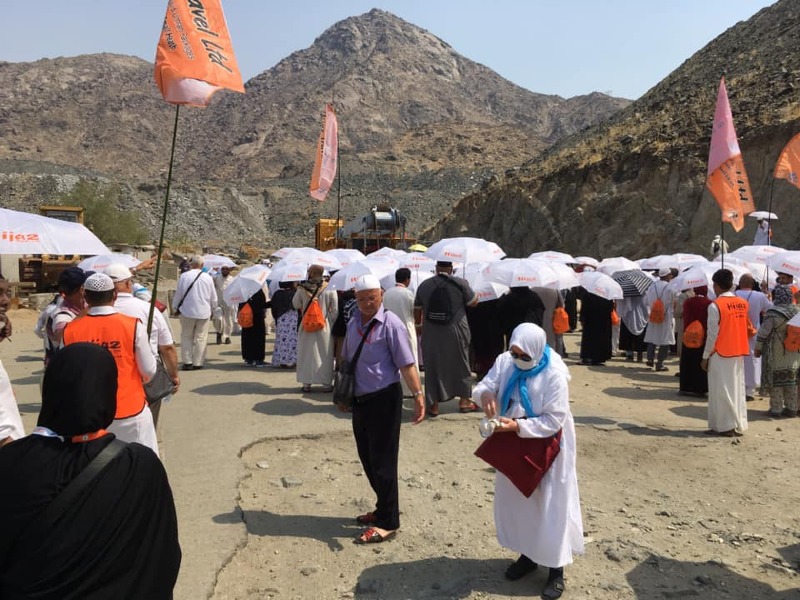 9.6
22 Reviews
96% of customer recommend this agent
First of all, I don't post many reviews in my private and professional life, but I'm compelled to do so in this case, I need 10 stars. Hijaz travel exceeded all our expectations in every aspects of our Hajj tour. The professionalism of staff both from UK and Saudi were outstanding. Customer service is not a department it's attitude, I was so overwhelmed with attitude and friendliness of the hotel staff in Saudi they were absolutely outstanding, always went out of their way to help the visitors in a such stressful and testing time.
Excellent Service and High Integrity We booked our Hajj with Hijaz this year based on high recommendations from close friends and relatives who had booked with them previously. Alhamdulillah, we have to say we were not disappointed. Hijaz sincerely cared and took pride in the services they offered and did their utmost at all times to ensure we were all looked after and performed our Hajj to the best of our abilities. They were flexible and often went out of their way to cater for all needs. May Allah SWT reward them for all their endeavours in helping and ensuring so many people over the last 15 years or so managed to perform their Hajj safely and fruitfully. In summary, I highly recommend Hijaz Travel Ltd to all my fellow Muslim brothers and sisters due to their excellent service and the fact they operate with so much integrity, it's inspiring and awesome, MashaAllah.
Me and my mum travelled to Saudi Arabia with Hijaz travels to complete our Hajj. Hijaz travels catered for us and gave special attention to each and every Hajji. I was really proud of them, things which they promised they delivered and I hope they are able to provide this level of service going forward. I will be recommending them to family and friends
Beautiful experience mashAllah. Allah (swt) give you the strength to keep providing this excellent service and to continue to improve in delivering this service.
Given how absolutely amazing Hijaz Travel Ltd were during our Hajj trip this year I feel I have to post a review for all to see. No words can truly demonstrate their knowledge , experience, dedication and superb organisational skills. They looked after our every need and would recommend them!
I booked my Hajj package in 2020 with Hijaz Travel, during booking received excellent customer service and found them very helpful in answering many of my questions. However, circumstances changed due to Covid and Hajj travel was cancelled that year. I got my full deposit refunded within days of the cancellation and the whole process of refund was very smooth. I will consider them for future inshaAllah.
I booked my umrah package through Hijaz during COVID April 2020, they were responsive and made refund promptly as trip was cancelled due to restrictions.
Alhamdulilah the best service, everything was Alhamdulilah amazing by the will of Allah, customer service top class and package was great. Jazak Allah.
I wanted to go hajj and had paid last year and they were quick to repay the amount when I couldn't go due to Covid. Professional staff to deal with and very good service provided. I hope to use them again in the near future.
Unable to go for Haj 2020. My deposit was refunded fully without any hassle. Honest and very reliable. IA will book again for next Haj hoping no further restrictions in 2022.
This is the first time I have travelled alone to perform my umrah with the group. I highly recommend this travel agents. All the staff are very professional and honest. I was completely unaware of the process of the umrah trip due to covid restrictions. They answered all of my questions, guided me and supported me through out my umrah trip until I returned back home safely, Alhumdulillah.
Me and my wife just come back from Umrah hajj with Hijaj travels. Tofayel Bhai was so professional. They give us fantastic service.After I come back to Uk I booked for my main Hajj with them.I recommend all of my friends and family to Hijaj travels.
Highly recommend Hijaz Travel. We have just returned from Umrah Alhamdulilla and the experience considering we are just coming out of Covid, was first class! We mention to Tufayel Sasa that it was our belated honeymoon and he ensured me and my wife had the best time in both Medina and Makkah. He didn't travel with us but his representative Akeel Bhai did who continuously made sure he was on hand to give us the best service/tour. We were able to do Ziyarah in both Medina and Makkah. Everything was well explained thoroughly in sufficient time. Our Suites in both locations were first class. Added touches of flowers and room decorations for my wife on arrival and a platter breakfast in our room. Movenpick in Medina and Fairmont in Makkah. 10 out of 10 all round. Inshallah looking forward to travelling again with Hijaz.
Alhamdolilah Allah made possible for me and wife to perform Umrah thanks to Hijaz Travel last year in October. For someone who is from North Africa that speaks only Arabic and English my experience was excellent 10/10. Special thanks to Shabbir, Tofayl, Akheel, and the other Bengali brother who went above and beyond Masha'Allah. Going definitely with them again for either another umrah or Haj Insha'Allah. highly recommend. I was worried that because I don't speak neither Urdu or Bengali that I might find it difficult to coupe with them but Alhamdolilah all went well and here is my experience: Started the process and once I provided them all the documents I was informed on every step needed or actioned by them. Very professionals Masha'Allah. Once dates were confirmed, a WhatsApp group was formed to keep those going up to date on each step. This was very useful as we kept using WhatsApp throughout the journey even after we arrived back to the UK. We had a plan every day and the leaders made sure their group was informed and kept up to date. Now there are few things I want to highlight to Hijaz Travel for the sake of improvement for the future Insha'Allah: 1- it would be better if in Mekka before starting the umrah, for everyone to have the same colour in the form of a bag or something so that the group wouldn't separate or get lost and follow the leader/group. Some of the brothers like Akheel ( having orange bag ) and another brother ( sorry I forgot your name) who handed couple of green bags helped a lot when doing the Tawaaf as it was easy to identify everyone from the group. 2- when doing Tawaaf please bear with the sisters brothers and don't rush. Some of the brother/leaders did stay behind to help the sisters which was very much appreciate it. 3- when doing the visits there was both Bengali and English translation but Bengali translation was more favourable. 4- because I was the only native Arabic speaking person in the group, I was approached few times by the hotel staffs both in Makkah and Madenah who raised few things that it bothered them. These are as follows: - when checking in/out please stay in group and don't block the entrance. - when the bus arrive to pick the group, leaders should identify which bus it is for which group first before telling everyone busses are here! This caused issue as some of the group and staff had to put the heavy suitcases in the first bus, then they were told to remove it all and put it in the second bus. - shouting, arguing and fighting specially in Madinah. people in Madinah are very friendly and they are soft spoken. The hotel manager told me personally " this is not a Wednesday market, people should not speak that loudly and shout over little things" 5- this one is for the individual/group who are going for the umrah, yes I'm talking about you who are reading this review, please do not do the following when in Saudi: - when heading for visits ( Zeyarah), Makkah or Madinah the bus will make short/medium stops to rest or view the visit (e.g. Uhud mountain) the leaders will make it very clear how much time you are allowed to take e.g. 15/30 minutes, you will find people selling all sort of things and you will be tempted to buy few things for your family and friends which you are allowed to BUT do not make everyone waits for you! Just be reasonable. - you are there for a specific purpose to perform umrah/haj. Be prepared to be out of your comfort zone as you might be tired or sleepy and must push forward, please try to make all your prayers at the masjid on time and don't miss any prayers and du'ua when possible. - buying gifts for family and friends are often cheaper around those visits places that you will attend so have a little bit of patience. - bring bottle of waters with you, backpack and some sunglasses You will thank me later - if you need to wash/dry clean your clothes there are plenty of places in both site who would do that for fair price Ask the hotel or you might see them outside your hotel giving cards. That is all from my end. Thank you regards Abdullahi
Very efficient. Very professional service. Good communication Sadly due to the new Hajj rules that came in very late in 2022, we were unable to proceed with our Hajj with Hijaz however they made the communications to us very detailed and also swiftly refunded the money without any hesitations. Many travellers and agents were effected by the new rules that Saudi introduced (the need to book directly with online system) however despite this set back, Hijaz communicated the situation with me and also refunded our deposit. I will use again for other travels in future inshallah
After recommendation from a friend I booked a hajj package for 2022 for 2 people with Hijaz Travel LTD. Due to the changes from ministry of hajj this year. our booking had to be cancelled with them. They kept me updated with the situation. My deposit was refunded back to me very quickly.
My Wife and I booked Hajj 2022 also have paid part of expense , however the Saudi government changed the process in the last 10 days then Hijaz also returned 100% of the funds that we had deposited as requested. Thank you to the Hijaz team for assisting us from the beginning to the last day.
I booked hajj 2022 with hijaz, unfortunately due to the last minute changes introduced by the ministry of hajj and uncertainty surrounding the whole process this booking could not go ahead as planned. Hijaz handled this with utmost professionalism and transparency. They responded to queries almost instantly, provided regular updates and kept me in the loop. Upon requesting a refund this was processed with in a couple of days, despite being told it could take 10 days. I am disappointed i wont be undertaking this Trip under the supervision of hijaz, who i believe would have provided a fantastic service. Will definitely consider Hijaz for other travel needs i have in the future.
Booked the deluxe 17 day non shifting package for Hajj 2023 through the Nusuk Hajj website. Alhamdullilah excellent service received throughout. Brother Tofayel was our allocated guide. He was an excellent & thoroughly experienced guide. Realised pretty quickly our mindset had to change, this isn't like a normal holiday that you've spent a huge amount of money on. This whole journey is a test THERE WILL BE DIFFICULTIES IN HAJJ so be warned most definitely your patience will be tested you've have been invited by the Almighty to perform Hajj so go with zero expectations. Again this isn't like a holiday where you spent thousands so you demand & expect an equally high level of service. Things will go wrong, travel logistics will change this is test on how you react when they do. You spend 15K then demand that Allah swt forgives all your sins at hajj. Even if you spent 100k your money would never be worthy of having your sins forgiven. Alhamdullilah changing my mindset to this ensured I had a Fantastic experience with excellent levels of service and attention to detail from Al Bait guests. Would definitely recommend.
We are doing Hajj this year and Hijaz is the partner Nusuk paired us with. I would highly recommend prospective pilgrims to avoid them. There is lack of accountability, communication and organization. I understand hajj poses a lot of logistical challenges due to sheer number of people but that is no excuse for leaving pilgrims in limbo. Just a couple examples: When our flight reached Miqat 20-30 minutes before Jeddah, the pilot announced that we had just passed the miqat point. People were shy to start the Talbiya (Labbayk) and the guides sit there like everybody else. Few minutes later, a passenger took it upon himself walking down the aisle saying Talbiya aloud and encouraging others to join in. When we were doing the umrah the first night we arrived in Makkah, the "religious scholar" they appointed to lead the group in umrah said we are going to offer Tahiyyatul Masjid salah before starting the tawaf which is exactly what many books and workshops I attended said not to do. He later was corrected by someone in the group. Due to lack of communication and planning, lots of people from our group missed staying the night of 11 DhulHajj in Mina and were stuck in Makkah hotels because there was no transportation arrangement. They waited until 11pm to let some people know an alternative way to get to Mina. Those who tried spent the next 5-6 hours trying to get to Mina. Also, instead of communicating these transportation options in the Telegram groups for everyone's benefit they just announced it one of the hotel lobbies for anyone who might be there. People were desperately asking questions on the group and were ignored. They removed the ability to post text messages to the Telegram group chats in the middle of the hajj. Arafat was another story with many people passing out due to non working A/C in the tents. No transportation was provided on 10th or 11th of DH from Mina or Jamarat back to Hotels. Again, may be understandable due to logistical challenges but there were no communication on what alternatives are there until it was too late. On top of 15,000 we spent on the hajj package people had to pay exorbitant taxi fares to get to and from Mina. It is very clear to me that the guides are not good communicators and they don't take responsibility. Looks like most Hajj related 5 star comments are from 2022 and because they issued a full refund when people could not go.
I went to Hajj 2023 with Hijaz Travel, and I'm posting a five star review specifically because of Sisters Azra and Salina, and Brothers Kabir/Toufayel. My elderly mother became extremely extremely unwell on Arafat and I knew that I had to get her all the way back to her Makkah accommodations as soon as possible. Not only did they take my mothers condition seriously, they waited with us for hours to make sure we could get back from this restricted area to Makkah. They were also kind and gentle with us the entire time. I will never forget especially how Sister Azra was there for us in our time of need.
We registered ourselves for hajj last year but due to the change made by Saudi government, we couldn't go. Hijaz was open about the situation and refunded us immediately after they have confirmed the news. It must be hard for them. May Allah open other doors for Hijaz team.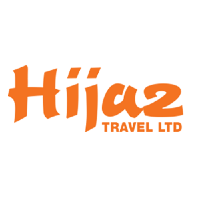 Hijaz Travel is a Hajj operator based in Birmingham and London, it was established in 2004.

Hajj packages have been priced honestly and we believe will be suitable for most budgets, and our Hajj packages benefit from a highly experienced tour manager and a local specialist, who have been in this business for over 15 years and hence we leverage this experience to get you the best cost-effective hajj package. Moreover, All the logistics will be taken care of allowing you to make the most out of your journey. A prominent renowned scholar will also accompany and guide you throughout your hajj journey.
Accreditations

ATOL Protected

Ministry Approved