Double (2 Sharing)
£ 2499
Per Person

Triple (3 Sharing)
£ 2349
Per Person

Quad (4 Sharing)
£ 2199
Per Person
5* December Umrah
Ibadah Tours is pleased to offer an Umrah package from 25th Dec 2023 to 6th Jan 2024 which includes Indirect flights from London to Madinah and return flights from Jeddah to London. During your stay, you will be accommodated in DoubleTree by Hilton 5* which is conveniently located just a 3 mins walk away from Haram, in Madinah your hotel will be Crowne Plaza Madinah 5* which is only a 7 mins walk away from Al-Masjid an-Nabawi.

Indirect flights

12 days package

6 Makkah nights

6 Madinah nights

First Madinah

Visa

Transport

Pre-Seminar

Goody bag

Ziyarah
FLIGHT INFO
25th Dec 2023 Transit at Amman 1h 05
6th Jan 2024 Transit at Amman 3h 30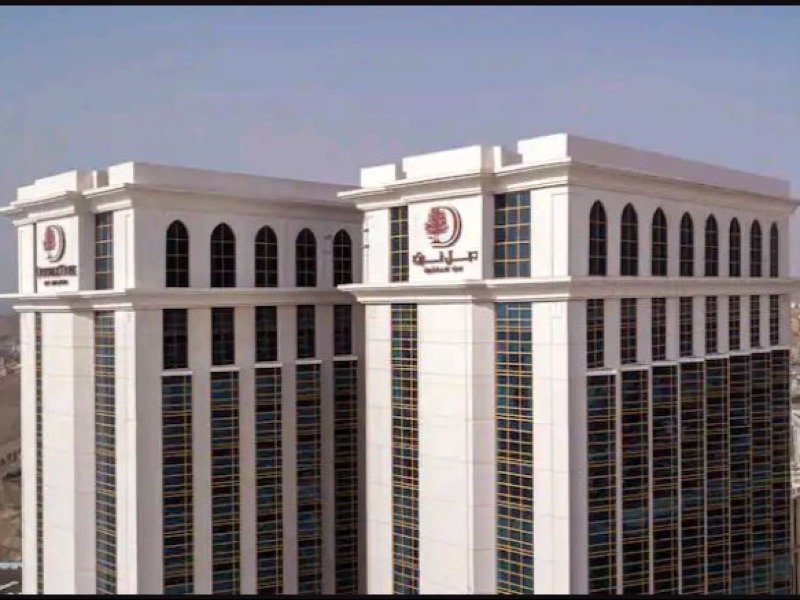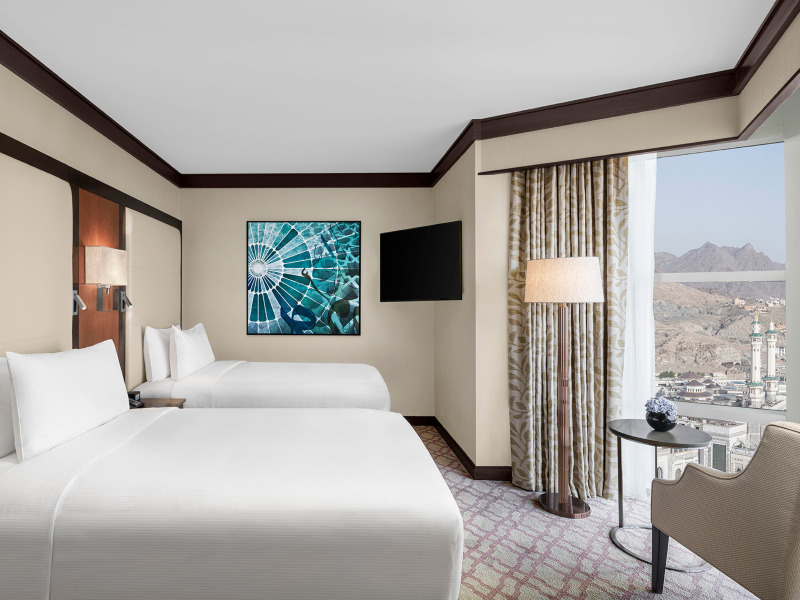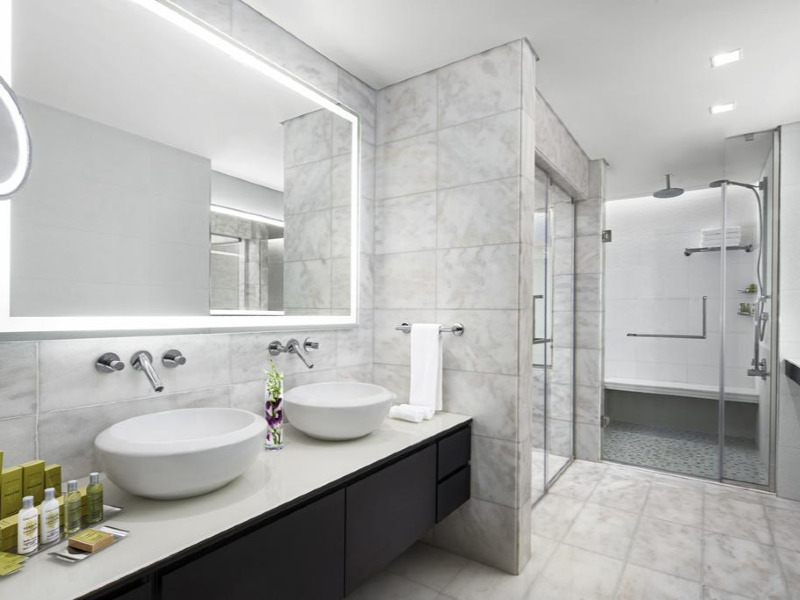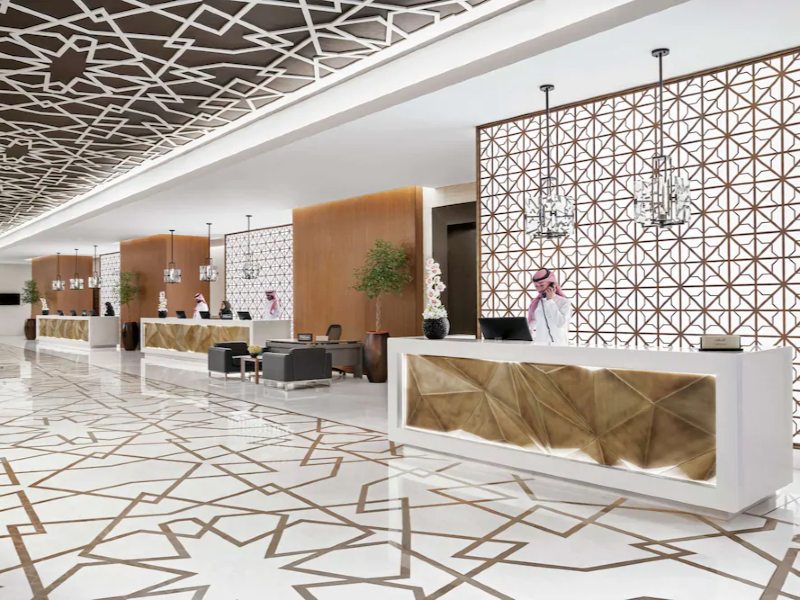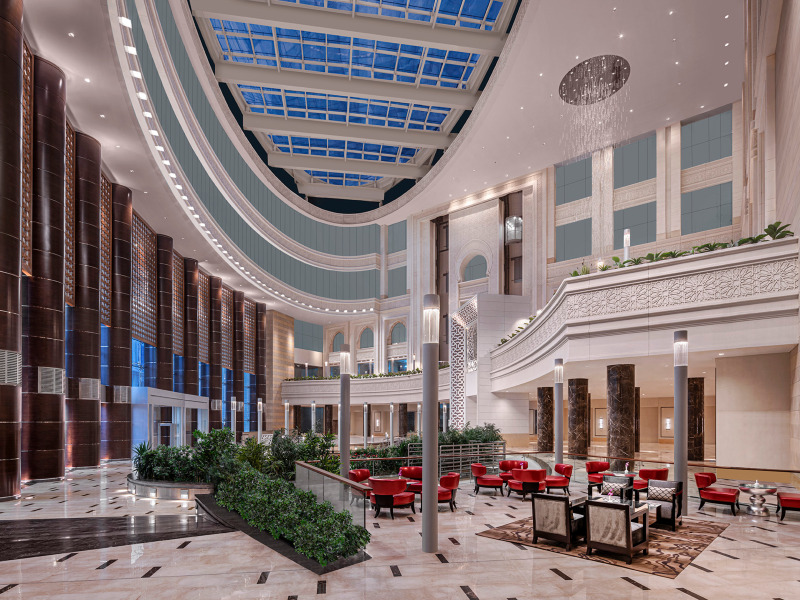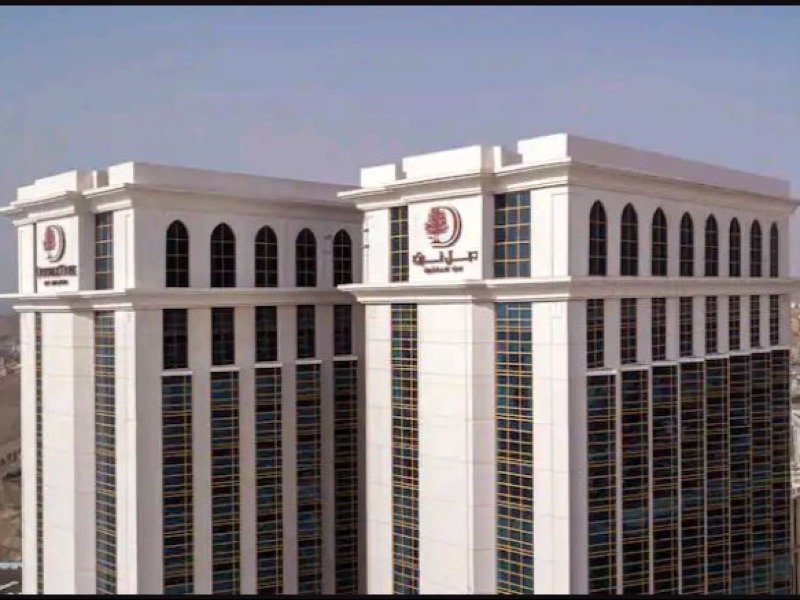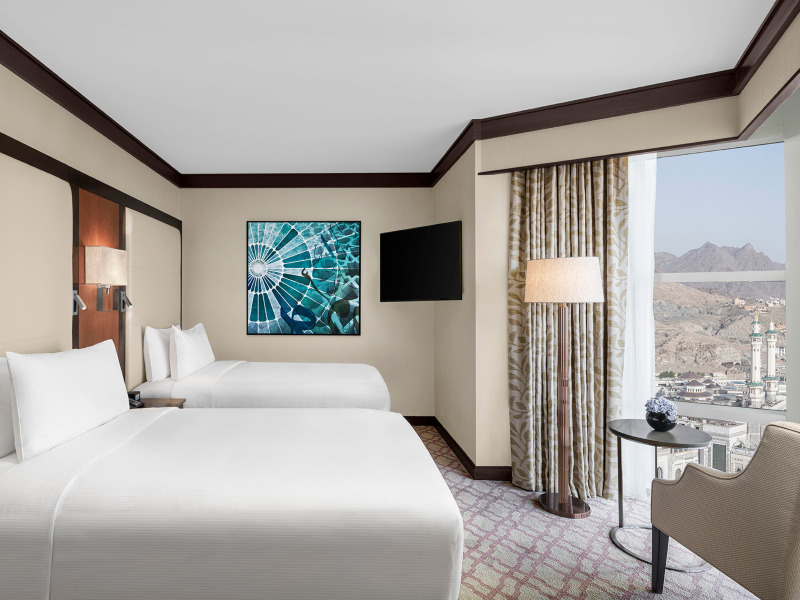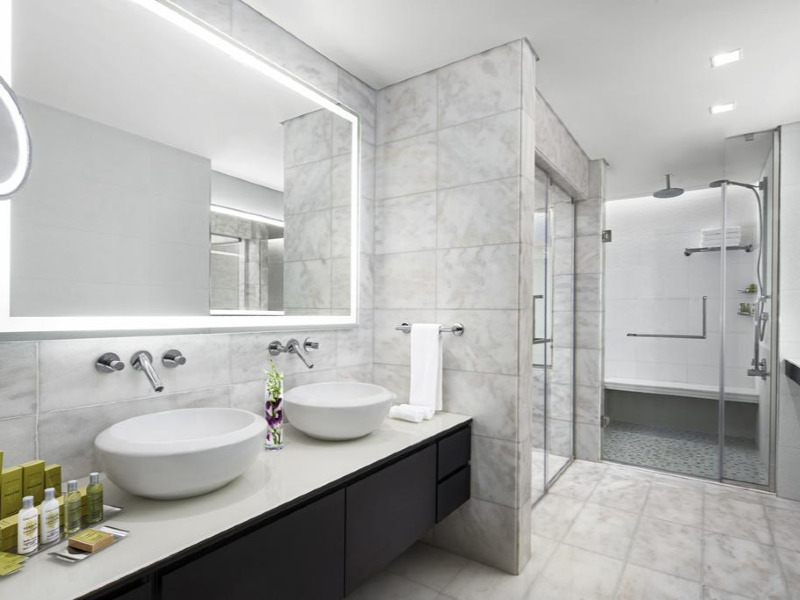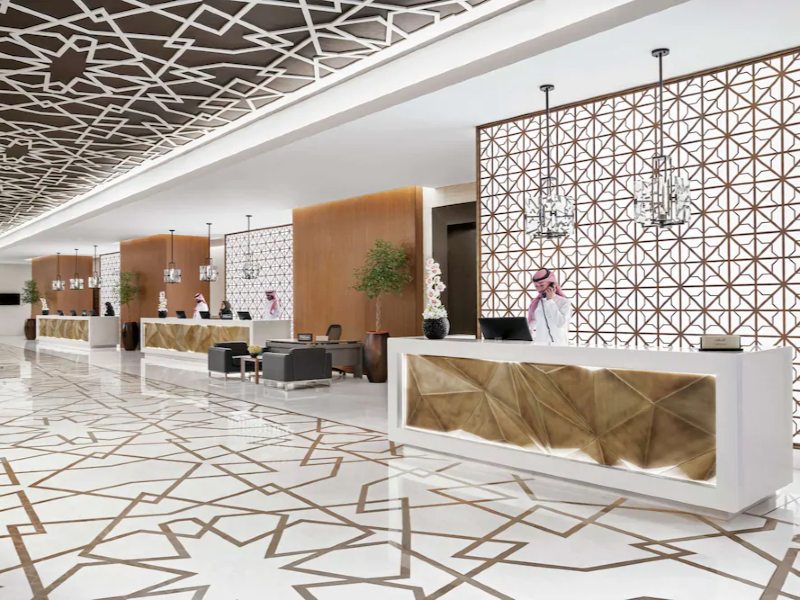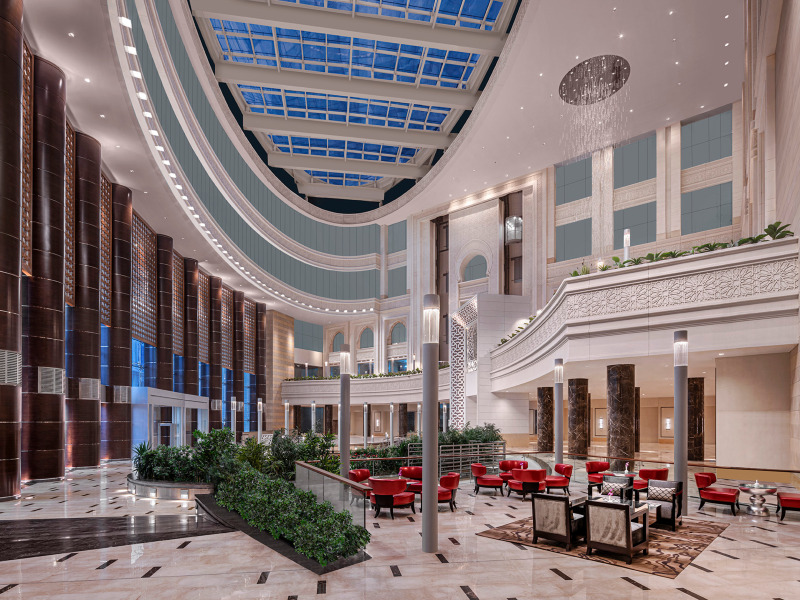 MAKKAH
DoubleTree by Hilton
Conveniently located in the heart of Makkah, our brand new hotel is just a few minutes' walk from Masjid Al Haram, Islam's most sacred destination, and boasts awe-inspiring views of Makkah...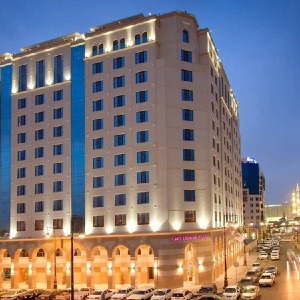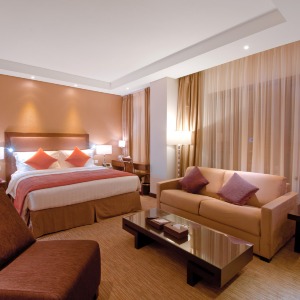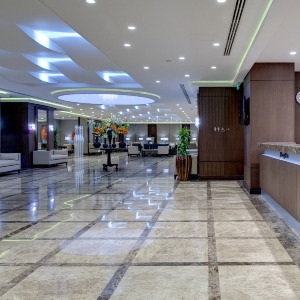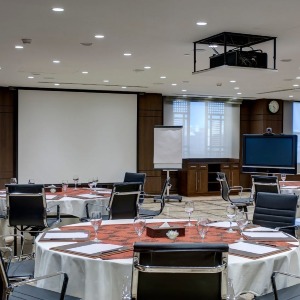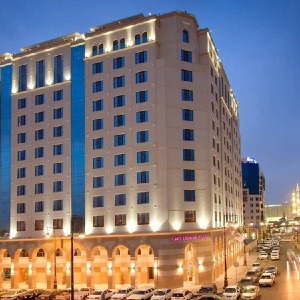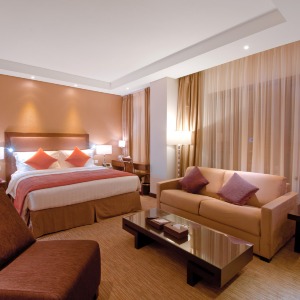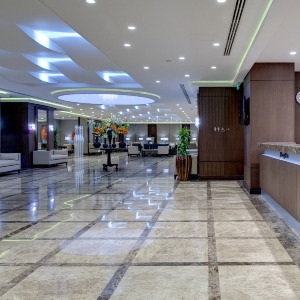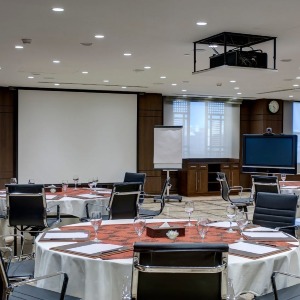 MADINAH
Crowne Plaza Madinah
Situated in the heart of the Central Area, two minutes' walk to Haram and easy access to Al Rawdha Al Sharifa. The hotel is only 15 minutes' drive from the airport. Accommodation. Crowne P...
9.6
20 Reviews
96% of customer recommend this agent
These guys left me speechless. Great communication. Brilliant service. They made sure I had all the information I needed and on time. When it came to my refund (cancellation due to COVID-19), they made sure I didn't have to chase them.
Great service. The guys pay a lot of attention to detail and are doing lots of great charity work aswell a great packages for Hajj, Umrah and Al Aqsa. Highly recommend for all your travel needs.
Very bad service! Clearly have an issue dealing with women!!!!
We booked our family hajj package with Ibadah tours. However due to covid 19 our trip was cancelled. Alhumdolillah i was refunded all the money i had paid. Mak and Waleed are honest, trustworthy and reliable brothers to deal with, may Allah bless them and their business during these uncertain times. Ameen
Ibadah Tours was excellent in every way. They were attentive throughout the whole trip. Special thanks to all the team for being patient, kind. All have great hearts. May Allah reward them all. Taha
Polite and professional firm who explain the process from start to finish. So many different options available and they are happy to explain most suitable options based on your requirements. Really competitive value packages.
Fantastic response to queries in a professional non-intrusive manner. I felt very comfortable discussing the packages with Ali who assisted in making an informed decision. I would highly recommend. Keep up the good work Guys!
Have had the privilege of visiting the holy land on 3 different occasions, on 3rd occasions I had used ibadaah tours services for my journey and I will say the team went the extra mile in giving an unforgettable experience for me and my family due to there quality and care in building the best package for me, definitely a 5* for me. Thank you so much.
Traveled to Jerusalem with Waleed and the team. Ibadah tours were very professional throughout the trip and were very easy to reach out to at any point during the trip. I have nothing negative to say about the company and highly recommend anyone to travel with them. I intend to use them here on from the future as my first point of call for any trips.
Best tour company around. The brothers are very down to earth and make you feel apart of the family. The tour is very planned with a set schedule of ziyarahs and lectures by renowned Sheikhs so you don't feel as if a day is wasted yet you still have your own free time in between also. Family friendly, and a definite Eman booster, here you will make friends for life Recommended! 5*
Great experience at the Al Aqsa Tour Ali and his team have made us felt safe on this lovely holy visit. Me and my wife are so grateful and loved the tour overall. The hotel we stayed in was excellent and perfectly situated. We did a walking tour of the old city, Masjid Al Aqsa & it's surrounding monuments, a day tour to Islamic sites, all of which were very interesting and informative. Overall me and my wife are very blessed to have been able to visit Palestine, thanks to Ibadah Tours. Every Muslim should make an effort to visit this place.
Booked last 5 days of Ramadan at Al Aqsa Jerusalem 2022. Ali was the group lead. The whole trip went smooth with no drama or issues. Ali was very informative and made sure our safety is top priority given the current tension visiting Palestine. Our group was a mix the youngest in the group was 2 and the eldest was around 70. The tours were done by Sheikh Saleh, who is a funny man. He is a Palestinian and speaks very good English. Ali is a genuine person and I recommend him and ibadah tours. I highly recommend you go visit Al Aqsa. I plan to go again next year. Insha Allah.
Bismillah. My husband and I were very anxious about our first ever trip to Al Aqsa due to media coverage over the years. However, Ibadah tours took care of that from the day of booking right up until we returned home! We visited many of the religious sites safely and were given a detailed explanation of each place by Sheikh Saleh. Brother Ali and Sheikh Saleh took care of us as if we were family members they went above and beyond at every opportunity, from the hotel, the food, the tour, and they even helped us with souvenir shopping! We felt incredibly safe and comfortable and our misconceptions were put to rest from day one of the tour thanks to brother Ali and sheikh Saleh. This visit has opened our eyes to what is really going on with the most precious holy and beloved land. We were both overwhelmed by our visit and have made our intention to visit again and again Insha'Allah. Our advice for anyone considering to visit Palestine/Al Aqsa (but not sure due to all the scaremongering) Is to just go! Book with Ibadah tours and you won't have anything to worry about, they take care of everything for you. The best spiritual experience ever guaranteed! We pray that Allah swt bless Ibadah tours for their genuine efforts and places more barakah in their business Ameen. Gazala & Tariq
We (wife and I) booked with Ibadah Tours to visit Al-Aqsa. Without a doubt it was the best experience of our lives. We found it hard to believe how this could be true given that we have been to Hajj and Umrah a few times. There is something magical about Al-Aqsa that you cannot appreciate until you go there. Alhamdulilah we could not have wished for a better experience all made possible by Ibadah Tours and our travel companion Ali. Not only did they take care of everything they went above and beyond to make the experience more special. We will definitely travel with them again and we pray that Allah provides Barakah in their tours. We have also made some life long friends from our tour group and intend on travelling together more frequently. Final message - If you haven't travelled to Al-Aqsa yet then please make intention and go, you won't regret it! Hanif & Lubna
I would like to express my heartfelt gratitude to Ibadah Tours and Trip Studio, in particular to Brother Ali Aidarus and Sister Saeeda. Both the Brother and Sister played such a massive role in giving us a wholesome experience and for that my husband and I are eternally grateful. I would have been lost without the guidance of Saeeda. You are truly are a great asset to the team. May Allah SWT reward everyone involved abundantly. To Imam Shakeel, Jazak'Allah Khair for your vast knowledge and valuable wisdom whilst in the Holy Lands. I hope to carry this with me always. I wholeheartedly would recommend Ibadah Tours and Trip Studio! Jazak'Allah Khair again to everyone else involved in making our Umrah experience possible!
I booked the July 2023 Aqsa tour with Ibadah, and I can honestly say one of the best decisions I have made. I was a bit reluctant to go to Aqsa because of what I had seen on the news and social media, especially travelling alone as a 35 year old male. However, Ibadah tours were on hand to answer all my questions and gave me a lot of confidence before booking. From the airport until the end Ibadah provided an exceptional service. The three tour guides brother Ali, brother Aidarus and the friendly local superhero Sheikh Saleh were the perfect mix of seriousness, information and humour making the tour an absolute enjoyment even during the more longer, busier days. You really feel you are with a family and Ibadah really provide an experience of a lifetime. Not only that they value their customers safety and with the tour guides around I felt I had nothing to worry about at all making my trip all the more enjoyable. A big thank you to Ibadah tours and I would 100% recommend to anyone looking to go Aqsa or anywhere else for that matter.
Thank you to Brother Ali and his team for making this tour smooth as possible and being there from start to finish. From the moment I booked on for the tour Brother Ali and his team were always available and ready to answer any questions. I am very grateful to have the opportunity to be a part of the tour group and may the memories and relationships remain forever. And last but not least a big thanks to Sheikh Saleh for being informative, passionate and inspiring us to encourage our family and friends to come along in the future. I recommend to use this tour group service if you wish to visit Palestine, whether it is your first time or returning. Pictures does not do justice and must be experienced first hand. May all readers be given the ability to visit Masjid Al Aqsa.
Alhumdulillah what an amazing, Enlightening experience! Feeling very sad today, but blessed to be part of this Beautiful journey. Jazak Allah khairun to brother Ali and Shaikh Saleh (Ibadah Tours) for organising, and sharing the much needed knowledge and experience. Brought home our lack of Islamic knowledge and the importance of visiting the blessed lands of Palestine and Al-aqsa. May Allah bless you both with lots of barkat and reward you both in this world and the aakhirah - Ameen It was lovely to be amongst such an amazing group and to meet all - please remember the muslim ummah and us in your duas and please forgive us for any shortcomings from our side. The hotel, food and the ziyarah were excellent. In shaa Allah we have made intention to be there again in 2024.
The best experience I could have expected . I was extremely sceptical to go to Palestine after the rising tensions recently and what was being shown main stream media . After visiting Al aqsa I have changed my view I was treated with relative respect I mange to visit every important holy location . I was pleasantly surprised how safe and secure I felt . I will advise anyone thinking of visiting to use Ibadah Tours and you will definitely not be disappointed . Special Thanks to Ali and Shiekh Saleh they made this experience easy and i learnt a lot.
Asalamualiakum, Allahamduillah Allah blessed me to visit Masjid Aqsa with Ibadah Tours and for anyone travelling to masjid Aqsa I highly recommend going with Ibadah Tours. It was a very well organised group with brother Ali a genuine leader. Everything was perfect and it was an amazing experience. I am very pleased with this visit it has been a very spiritual journey and everywhere we went we were informed about the Islamic history and about all of the prophets and companions who went and lived there. May Allah reward Ibadah tours for not just taking us but caring about us and I will be definitely travelling with this group again Insha'Allah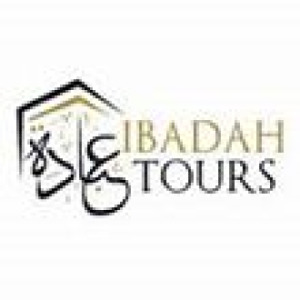 We Deliver What We Promise In Sha' Allah
We at Ibadah Tours believe time is of essence therefore we aim to save you, our valuable customer the grief of having to perform time consuming searches for travel deals by doing all the work for you.
Our staff are trained to deliver a courteous and professional service which includes the best money saving advice as well as quote for your requirements and specification for your travels.
Our motto is to "Deliver What We Promise In Sha' Allah", hence we provide a personal service for each customer by offering our experienced knowledge within the travel and tourism sector.
Accreditations

ATOL Protected

IATA accredited