Double (2 Sharing)
£ TBC
Per Person

Triple (3 Sharing)
£ TBC
Per Person

Quad (4 Sharing)
£ 2500
Per Person
Last 10 Days Of Ramadan In Makkah
Hajj And Umrah Express is pleased to offer an Umrah package from 6th Apr 2023 to 23rd Apr 2023 which includes To be confirmed flights from London to Jeddah and return flights from Jeddah to London. During your stay, you will be accommodated in Emaar Al Manar Hotel 3* which is conveniently located just a 12 mins walk away from Haram, in Madinah your hotel will be Emaar Elite Hotel 4* which is only a 2 mins walk away from Al-Masjid an-Nabawi.

To be confirmed flights

12 days package

4 Makkah nights

8 Madinah nights

First Makkah

Visa

Transport

Pre-Seminar

Goody bag

Ziyarah
FLIGHT INFO
6th Apr 2023 To be confirmed
23rd Apr 2023 To be confirmed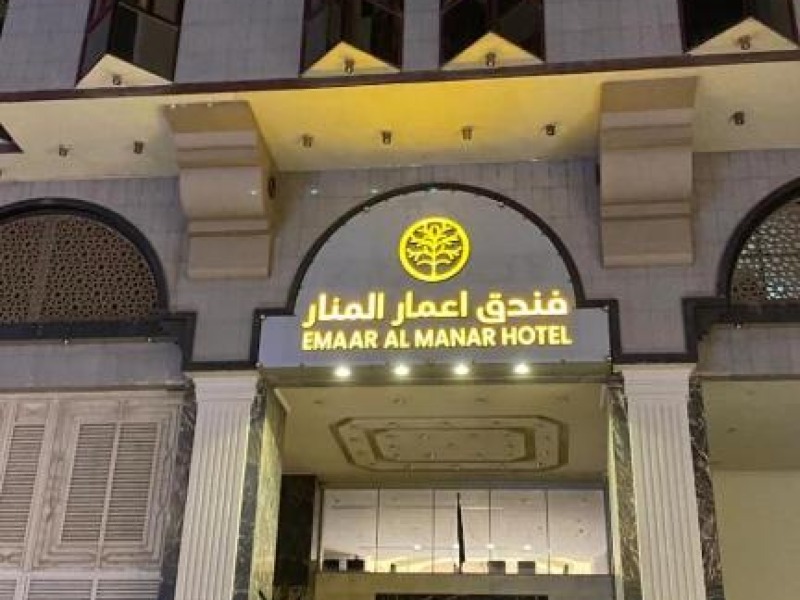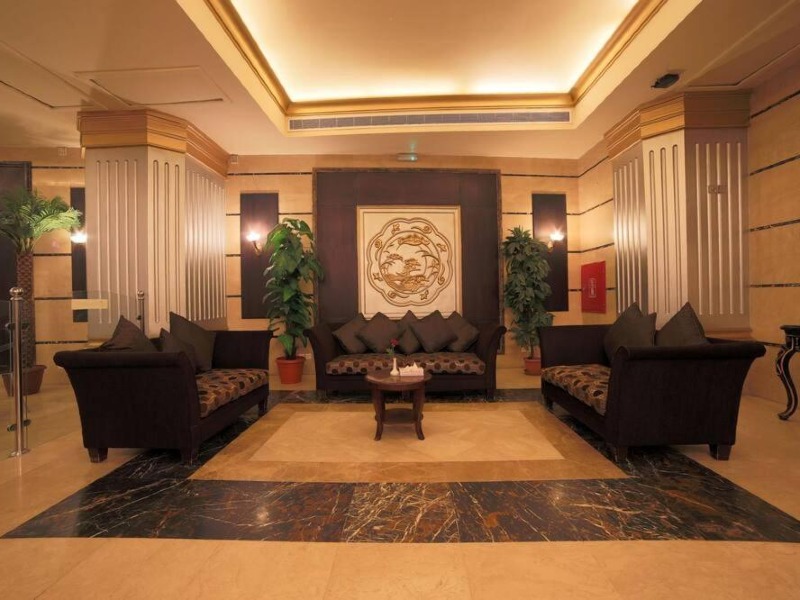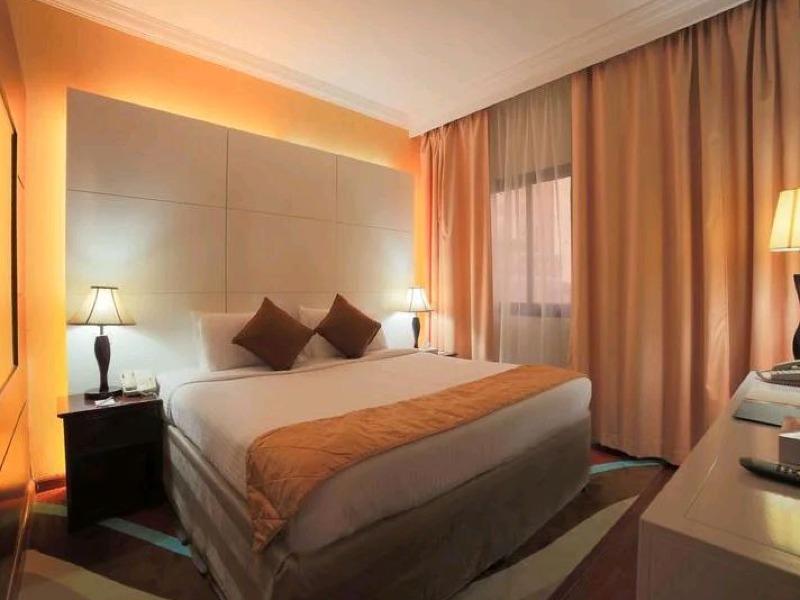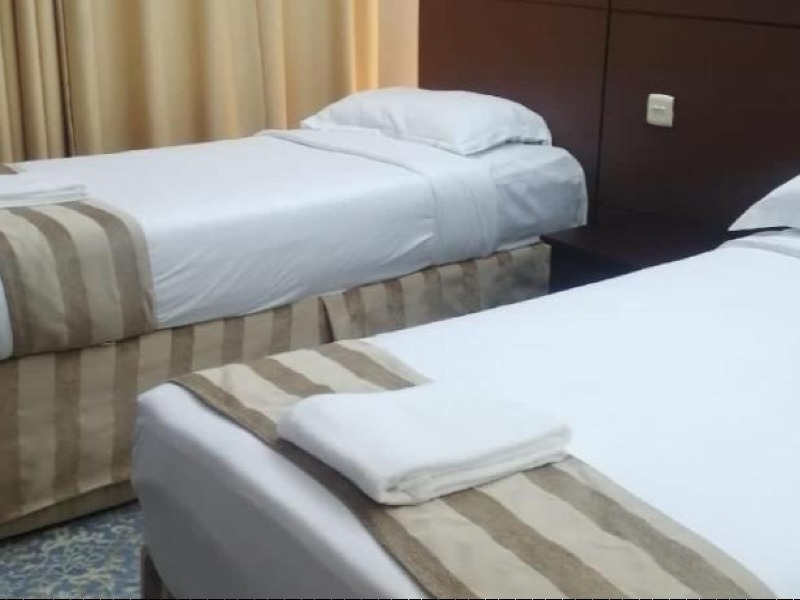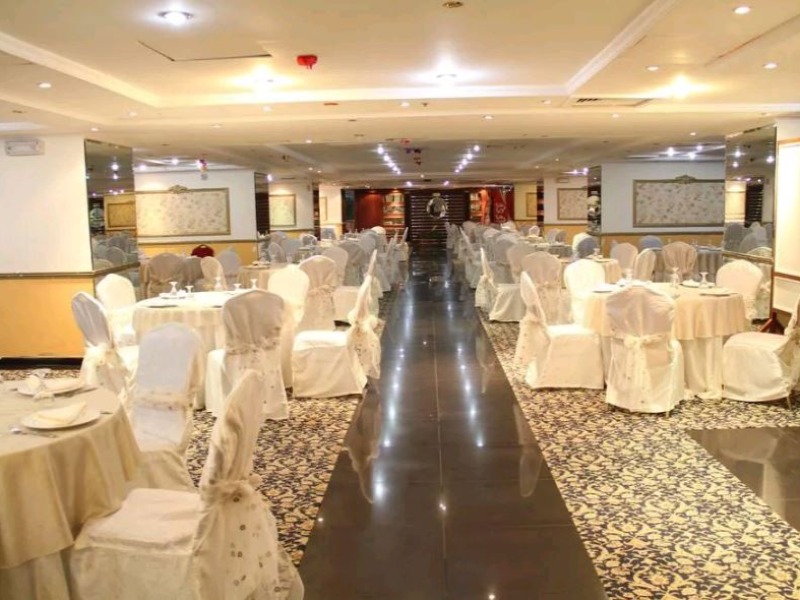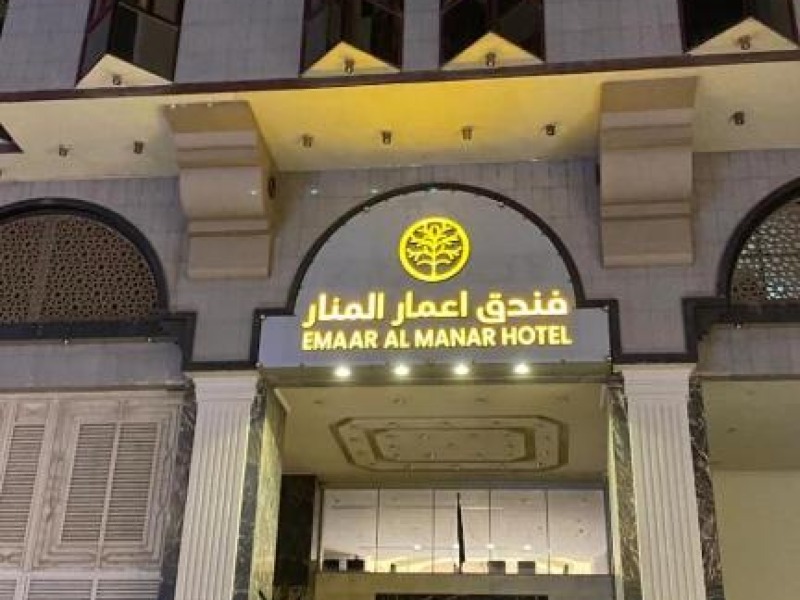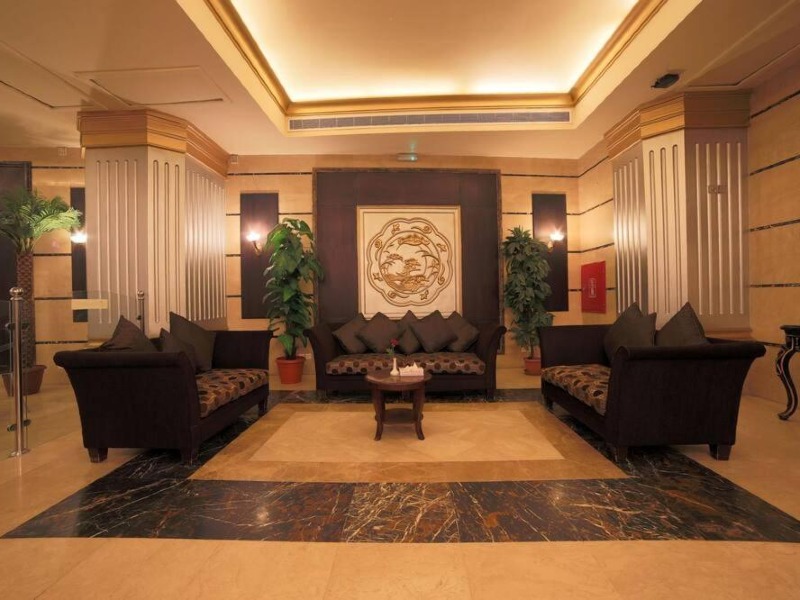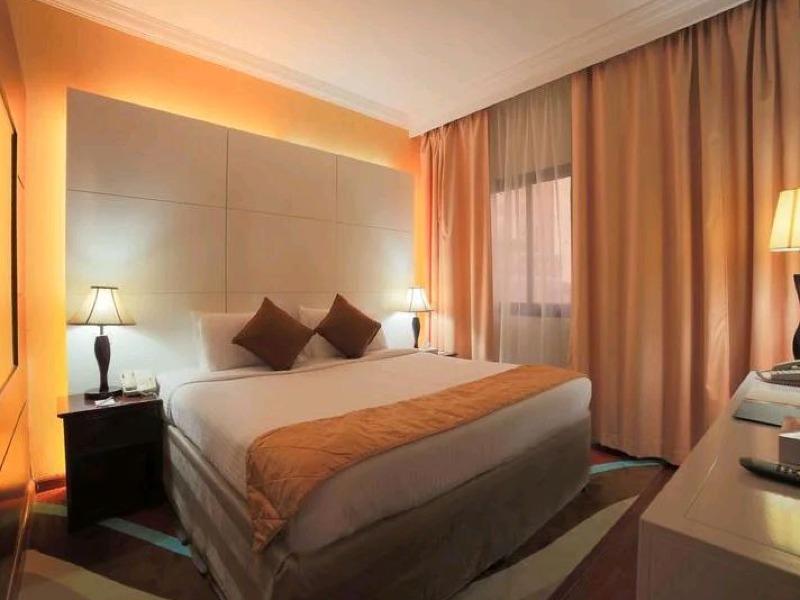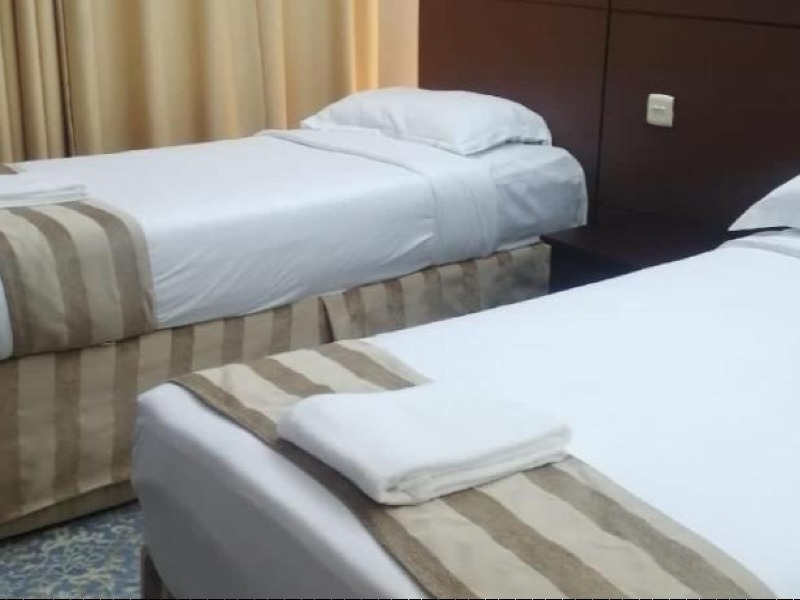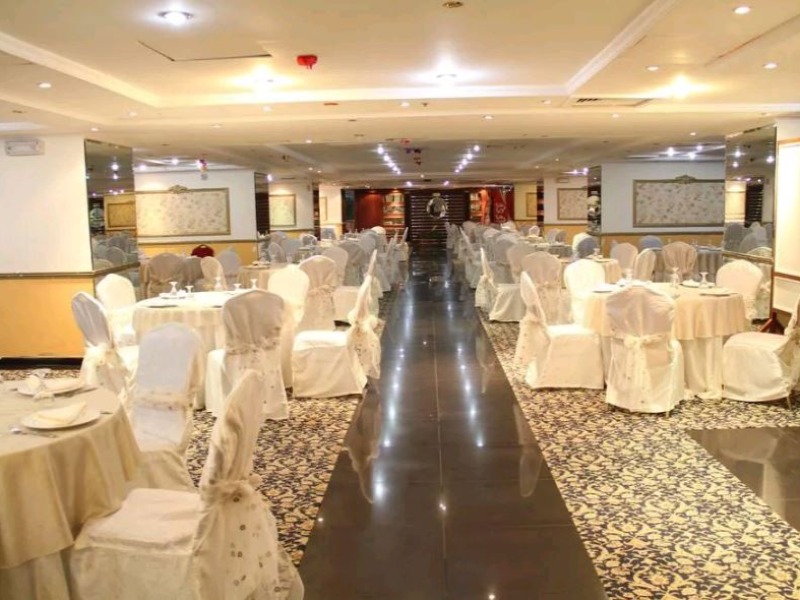 MAKKAH
Emaar Al Manar Hotel
Get your trip off to a great start with a stay at this property, which offers free Wi-Fi in all rooms. Strategically situated in Ajyad, allowing you access and proximity to local attractions and sight...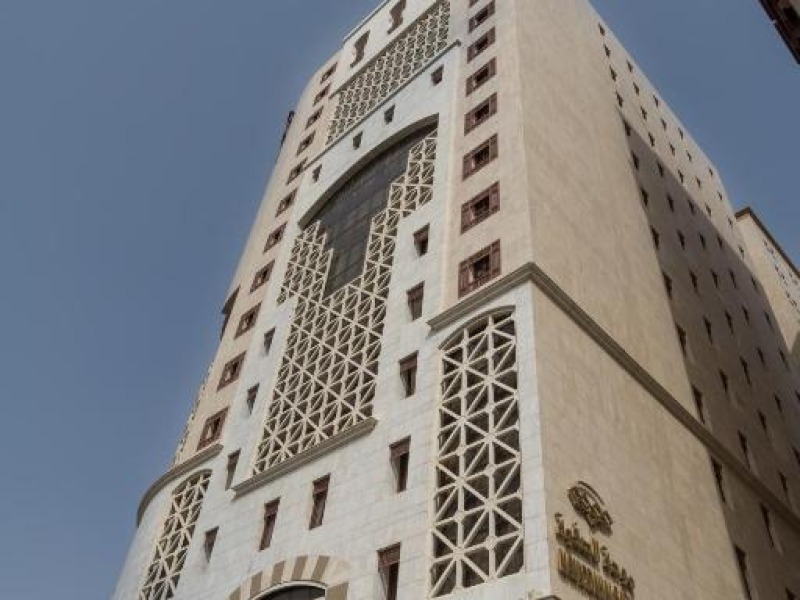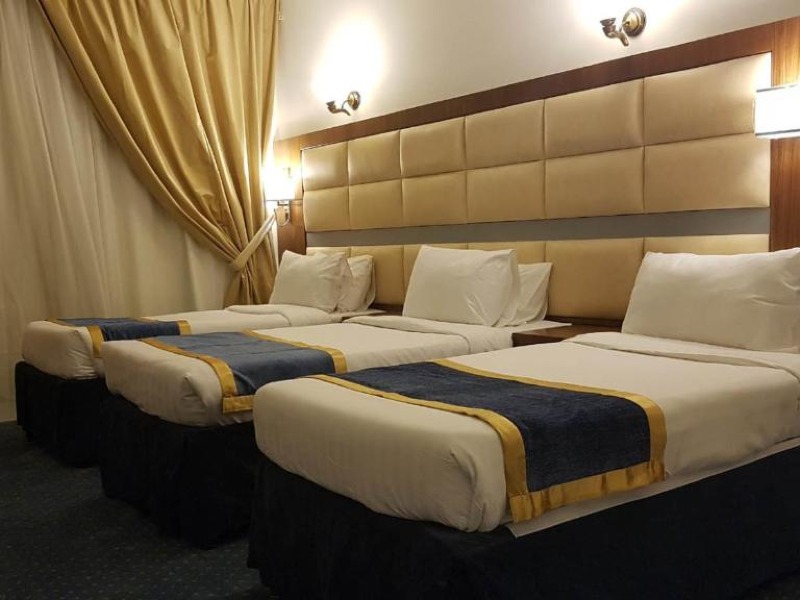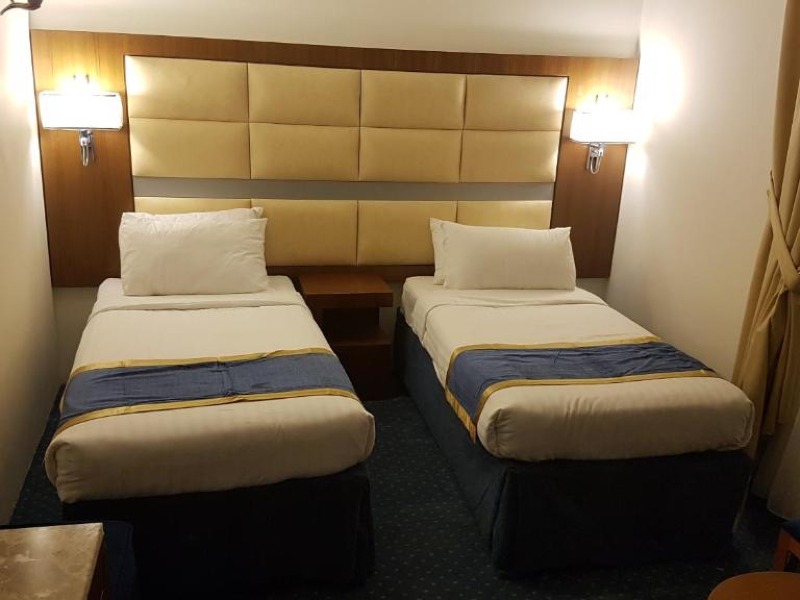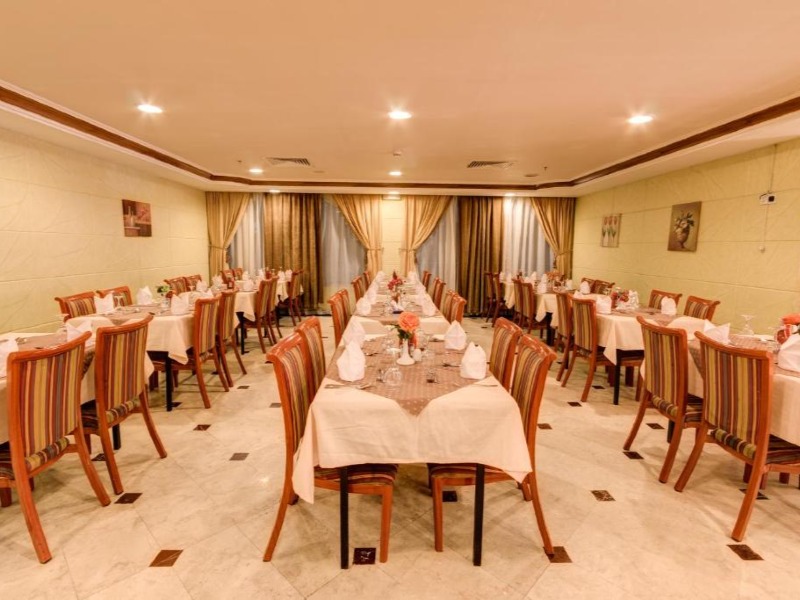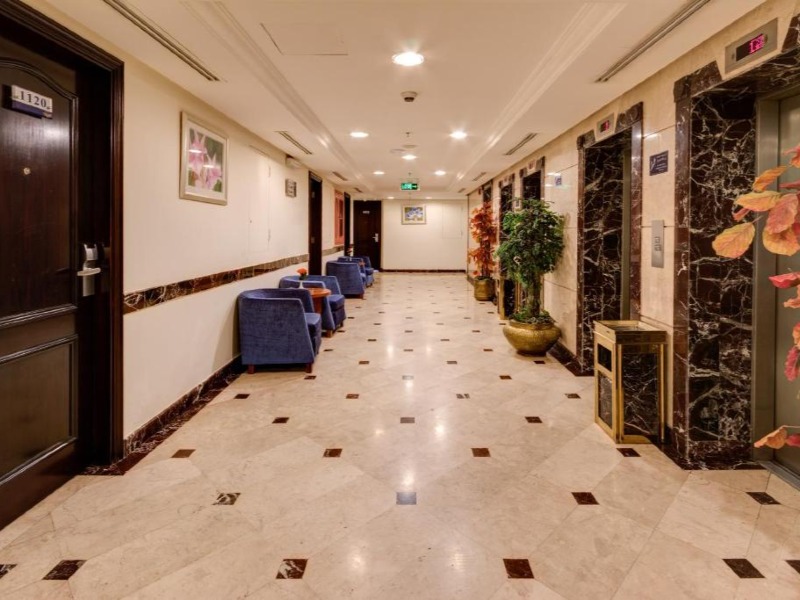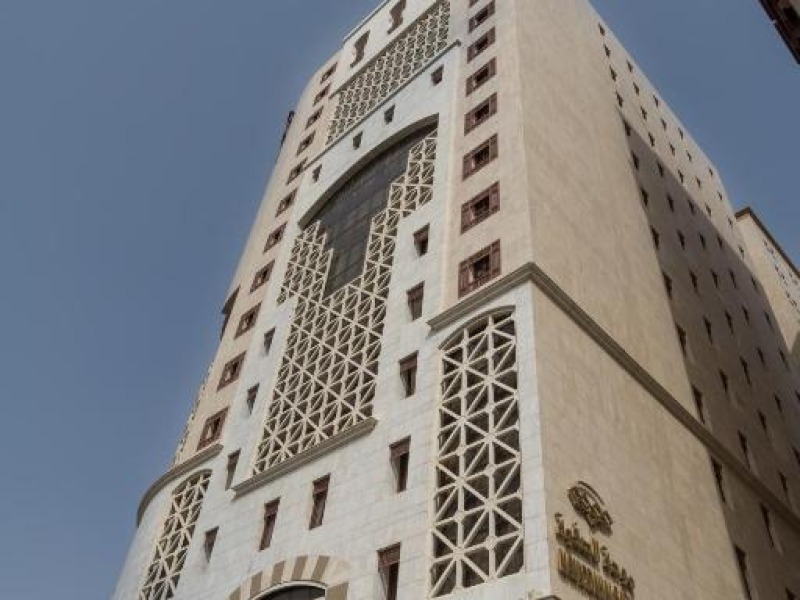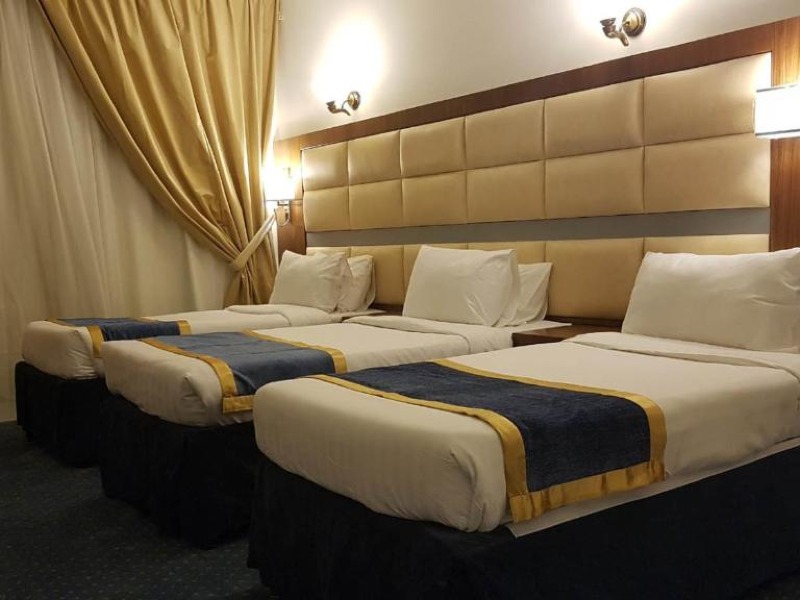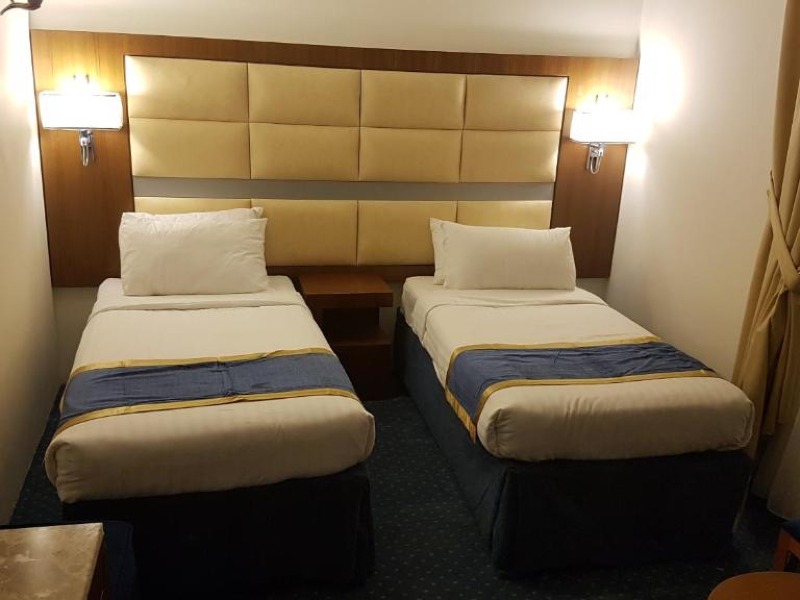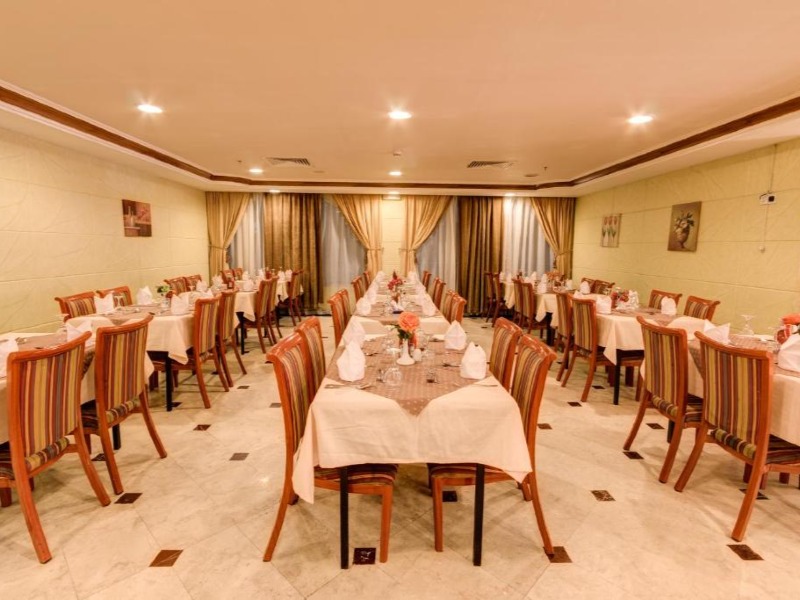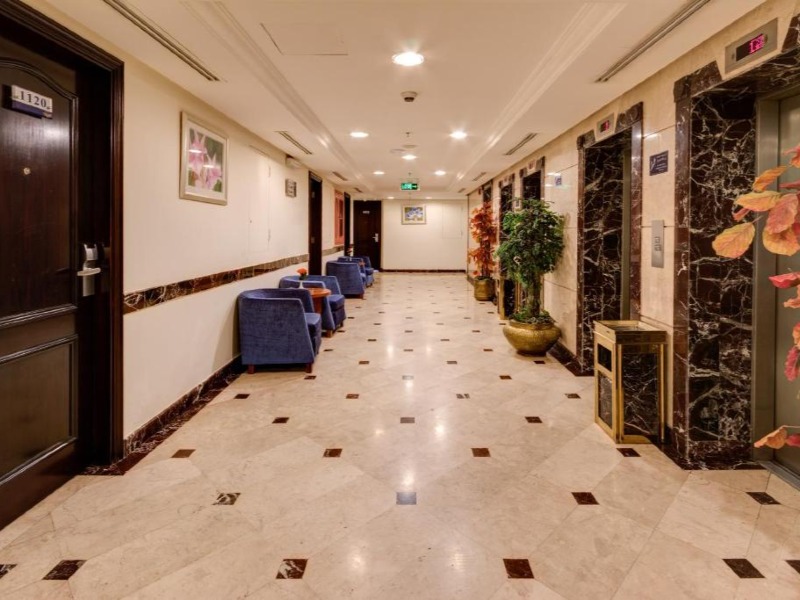 MADINAH
Emaar Elite Hotel
Strategically situated in Central Area, allowing you access and proximity to local attractions and sights. Don't leave before paying a visit to the famous Al Masjid an Nabawi. This 4-star property...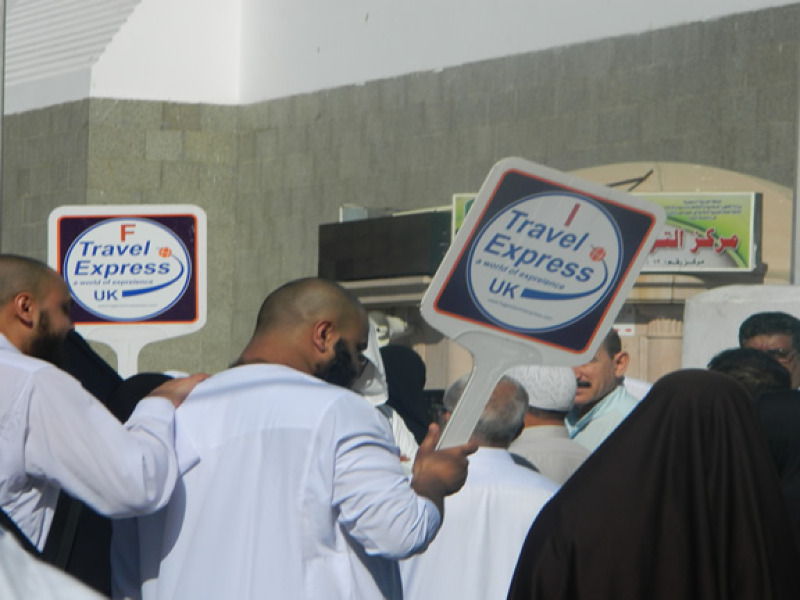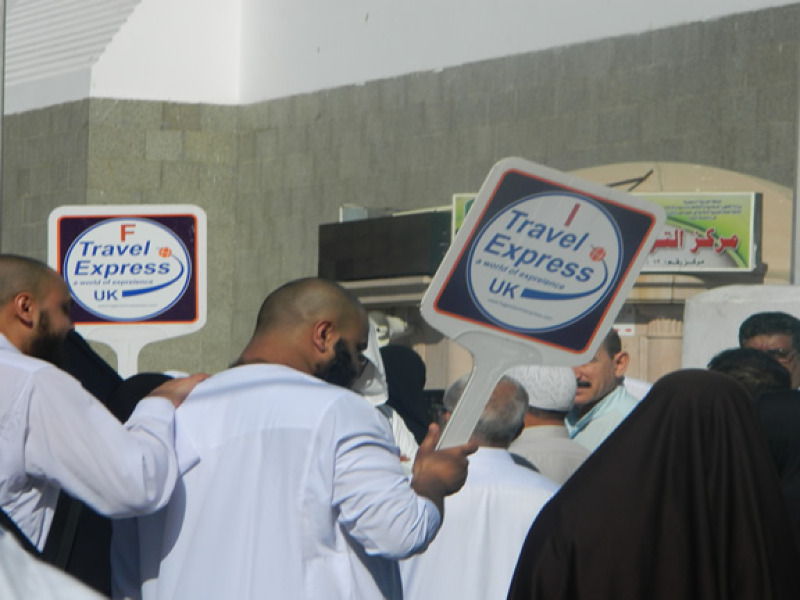 9.8
17 Reviews
98% of customer recommend this agent
Me and my husband went on umrah with Travel express, it was our first time going and we're so glad we went with a group. We had a really good experience and met some lovely people. Sheikh Mahdi was great May Allah bless him and we will be traveling again with travel express in the future.
It was a memorable experience that is difficult to forget. Our group leader was amazing, and we're still in contact with everyone in our group. The service is brilliant!
Excellent. Good value for money. Good group to travel with.Our Sheikh Mahdi was absolutely fantastic as he was very informative,passionate and his knowledge of the three mosques that we visited were exceptional and he shared this with our group,which helped to gel the group together and made this trip special.Some of the sites were truly awesome.I would thoroughly recommend it. My one problem was that this trip should have had one extra day in Jordan and one extra day in Jerusalem so that we could have a day to do our own thing but overall this was one of the best trips for both myself and my wife and we would definitely go again.A very Big Thank You to our Sheikh for being our host and our guide.
Alhamdulillah what a truly amazing and wonderful journey to the 3 holy mosques this was a very uplifting and spiritual experience. The Sheikh Mehdi was very humble, knowledgeable and really enlightened us all to be in the best of mindset whilst on these tours would definitely recommend to anybody.
I have a good experience and increase my knowledge I'm so happy that I went on that trip and the leader is very good and I can recommend it for friends and family to go and experience what I saw there
My name is Abdullah. I went to Istanbul, Madina and Makkah through Travel Express from 16th January to 26th January 2019. 3 stars is an overall rating. What prevented my rating being 4 or 5 stars was mainly due to Travel Express HQ and not my tour leader: Brother Mahdi El Abdalla. I shall start with some NEGATIVE aspects: When handling my calls, I felt that staff wanted to get off the phone promptly without giving me assuring answers to my questions I did not get regular updates on the progress of my booking including my Saudi visa application until relatively very shortly before my actual trip e.g. itinerary was only sent a day before. A lack of communication between my trip being booked and the day of the trip was worrying to my Mother and me. It was not obvious who I had to meet at Stanstead Airport. My tour leader and fellow group participant were not wearing any Travel Express merchandise or any unifying colour to identify themselves. Malaysian Umrah groups seem to have the right idea as they generally wore something distinguishable. It was annoying staying on the top floor of Hilton Double Tree in Makkah especially when other people from other floors needed to use the lift as it took relatively long to get downstairs. There were construction works outside my room which did not help me sleep. I had to stay with 2 people in Madina, even though I paid to stay with one person. Having an Urdu speaking guide on 1 of the days in Istanbul felt alienating and frustrating. Brother Mahdi requested on behalf of himself and me that this guide speak to us is English. I know most of the group spoke Urdu, but my trip was booked with the expectation that English would be spoken since we I am English. Our time in Madina got cut short by a day which annoyed at least one group member. It was tiring enough to travel between multiple cities by coach and plane, so I also wished my group got to stay 1 more day in Madina with 1 less day in Makkah. I wanted to end on a good note, so here are some POSITIVE aspects: The tour leader Mahdi El Abdalla was good for several reasons including, but limit to him being knowledgeable, friendly, upbeat, engaging, caring and treating me and others with dignity. Brother Mahdi's knowledge about places we visited brought significance to the places we saw. I was not looking at any mountain, I was looking at Mount Thawr where Prophet Muhammad (PBUH) and Abu Bakr took refuge from the Quraish who were trying to capture them. If I felt too tired to go on a day trip with the group Brother Mahdi did not pressure me into going. However, if he thought I should join the group he would inform of the religious significance of a place. Also, he allowed a couple to perform Umrah the next day after the main group whilst advising them that they stay in a state of ihram. This couple often held each other's hands, so it might have not been very easy to act on any desires they had for 1 another. I hope Allah rewards their Umrah and chastity. Brother Mahdi reminded me regularly to say Alhamdulillah when answering the question 'How are you?'. He reasoned that if I'm having troubles Allah would compensate by reducing my sins, but if my life was going well then it is a blessing from Allah which I should be happy with. Even though I said I could share a room with other 1 person, I got to stay by myself in Istanbul and Makkah. I certainly had enough to eat in each place I stayed. I was impressed with my accommodation. It felt like luxury including the bathroom which is very important to me. There was a free and frequent shuttle bus service to Makkah Haram which help compensate staying on the top floor at Hilton Double Tree. WhatsApp. Although I would've preferred Telegram, I'm glad there was a forum in which I could send and receive updates. Through WhatsApp, our guide Brother Mahdi told the men in the group where and when we would meet to go Fajr salah together in Istanbul. Without WhatsApp, I may have still been lost in Istanbul.
Alhamdullilah my husband and I have had the opportunity to visit the blessed lands a few times. We wanted to try something different so we booked the Turkey and Umrah Tour. Alhamdullilah we loved the overall experience and so glad we made that choice. Throughout the journey the group leader Shaykh El-Mahdi Abdallah was very friendly, supportive and positive. We specially enjoyed the tour he did at Masjid An-Nabawi in Madinah. His vast knowledge of the Seerah was very enlightening. All his talks were delivered passionately, which left a lasting effect and desire to study our Deen. May Allah swt reward him with best in this life and next. Ameen. One recommendation for Travel Express administration team would be not to make last minute package changes. We received the itinerary a day before we were traveling which left less time to arrange transport and therefore causing unnecessary stress, that could have easily been avoided. Apart from this Travel Express offers great packages with excellent value for money.
One of the best Umrah of my life our brother mehdi is very knowledgeable person and he love to deliver the knowledge he have he motivates you all the way from london to mecca and then madinah would love to go with brother mehdi again JAZAK ALLAH sheikh☺️
One of the best journey of my life i ever had with them. I can't describe. Everything from london to makkah and madina is just great plus the leader Sheikh mahdi is one of the most knowledgeable and great person i have ever met. Fully recommended. Inshallah looking forward to go with again. I hope every year Inshallah. Thank you travel express and Hajj and umra express.
What an amazing journey. The knowledge that I gained will remain with me always. This is due to the knowledge Sheikh Mahdi has may Allah swt grant him more. Travel Express exceeded my expectations, from the time I booked my umrah to returning back home all I did was concentrate on my ibaadah and they did the rest and even took care of the COVID test I needed. The hotels where we stayed were of the highest standard and a two minute walk from the grand mosques both in Madina and Makkah. The tours took us to places that we learned in the Seerah of the prophet pbuh but to actually be there is amazing e.g Badr, Taif and all the rest. I never expected to be taken to experience the life of a Bedouin in the desert and even got treated to a desert drive in the dunes and a barbeque. Basi was amazing he made sure to be in both Madina and Makkah ahead of our arrival to ensure we had a smooth check in and our stay was smooth. Travel Express organised someone to come and sort out SIM cards for us. I would highly recommend Travel Express to anyone. I am already planning my next umrah. Thank you Travel Express for making this journey an experience an of a life. God bless you all. Ameen.
What an amazing journey, I will not change this wonderful experience for anything. Sheikh El Mahdi and the whole team of travel express may Allah reward you. For your comfort and peace of mind go with travel express and you will never regret it....I pray you continue this work of Allah for generations to come inshallah.
Alhamdulillah! An amazing return to Allah (swt) house during the blessed month of Ramadhan. The trip was well organised and we were provided with a pre umrah seminar via zoom. Our group leader, Sheikh Al Mahdi Abdalla was very knowlegeable and approachable about matters of deen that I was unsure of or needed clarification for. A watsapp group was created for those visiting to keep everyone informed of important announcements. I was with my young child who was made to feel inspired, motivated and involved in the whole journey (jazakAllah!). We were given ziyarat in both Mecca and Medina and although I had visited with other tour groups before, I learnt so much more through the talks, things that I didn't know before. I met some amazing people in our group who I hope to keep in touch with. On behalf of my son and I, JazakAllah for a wonderful experience- I hope and pray to return in the near future in sha Allah!
It was my first time & I was so excited & I don't know how to explain it. Sheikh El Mahdi with his knowledge & experience made my dreams come true Alhamdulillah. Will do it again Insha'Allah & I hope to see more.
From the beginning our booking was very easy and they kept us updated on flights and any changes. I got to meet a lot of other like minded Muslims which was nice. Sheikh Mahdi was amazing - he got me medicine when I was sick and he kept checking on all of us to see if we were okay. Overall, I would recommend this travel agent for sisters that are looking for a group to travel to Umrah.
Alhamdullilah it's was my first Umrah and had an amazing experience and learned alot from visiting the Islamic sights,many Thanks to the amazing Sheikh EL Mahdi from travel express, for sharing his knowledge and passion, he is a very motivational leader and inspiring others to do Good. MAY Allah reward him. I will definitely recommend Travel express if you want to go for Umra and Hajj.
Alhamdullilah, Alhamdullilah,Alhamdullilah Just want to start off by saying thank you to Sheikh EL Mahdi For making my journey possible and for making me in to a better Muslim, and more of an knowledgeable person in our religion, with his experience and knowledge, he really did teach me a lot about our journey and have our religion has suffered to get to this point. with such a large group, he did give individual attention and care when needed. He definitely deserves all the coffee that he gets on this trips Just want to start off by Palestine (Jerusalem) wow such a magical place the knowledge that was given to us about the old city was amazing, I loved this place so much thinking to go back at the end of year , our accommodation was perfect, clean rooms, home-cooked, food and breakfast was was wonderful, it's run by local people which made me feel at home, friendly and welcoming Next step Mecca Again Sheikh EL Mahdi who was really helpful to me throughout the process of my umra. Our hotel was amazing convenient to get it anywhere you like , the view for my room was amazing , breakfast was delicious and so many options. Couldn't ask for anything more from this part of our journey, and at this point our group felt like a family , which felt beautiful. Last stop Medina Again, our accommodation was perfect, easy to get to to everywhere you like , the staff are friendly and very helpful , rooms were very clean. We did have a day trip with the group and again, the knowledge that was given to us was priceless. I learnt so much about our religion and I didn't know. Overall, if I could give 10 stars, i loved every minute of my journey with is this establishment?and I would definitely go again, Just want to say thank you from the bottom of my heart for making it possible to have such a beautiful experience on the spiritual journey 🤲🏼❤️🤲🏼
Excellent service. From the start to the end alhamdulilah, this was a tour umrah starting in madinah visiting key islamic places and finishing in makkah. The sheikh gave us deeper insight to our deen. Definitely would use this service again and recommend to others.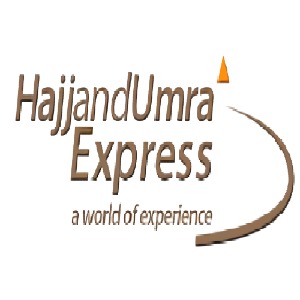 Hajj and Umra Express also known as Travel Express has been around for 35 years. They know how to compile Holy tours in and out of Makkah and Medina and to make sure that your spiritual journey is made memorable and a once in a lifetime experience.

Hajj and Umra Express have invested time in creating a structure on which our fellow Muslims can trust.

Over the years, they have built alliances with numerous hotels, resorts and airlines and know know how to get you to your destination comfortably and in the most cost-effective budget-friendly way. We have specially designed to be a market competitive.
Accreditations

ATOL Protected

ABTA registered